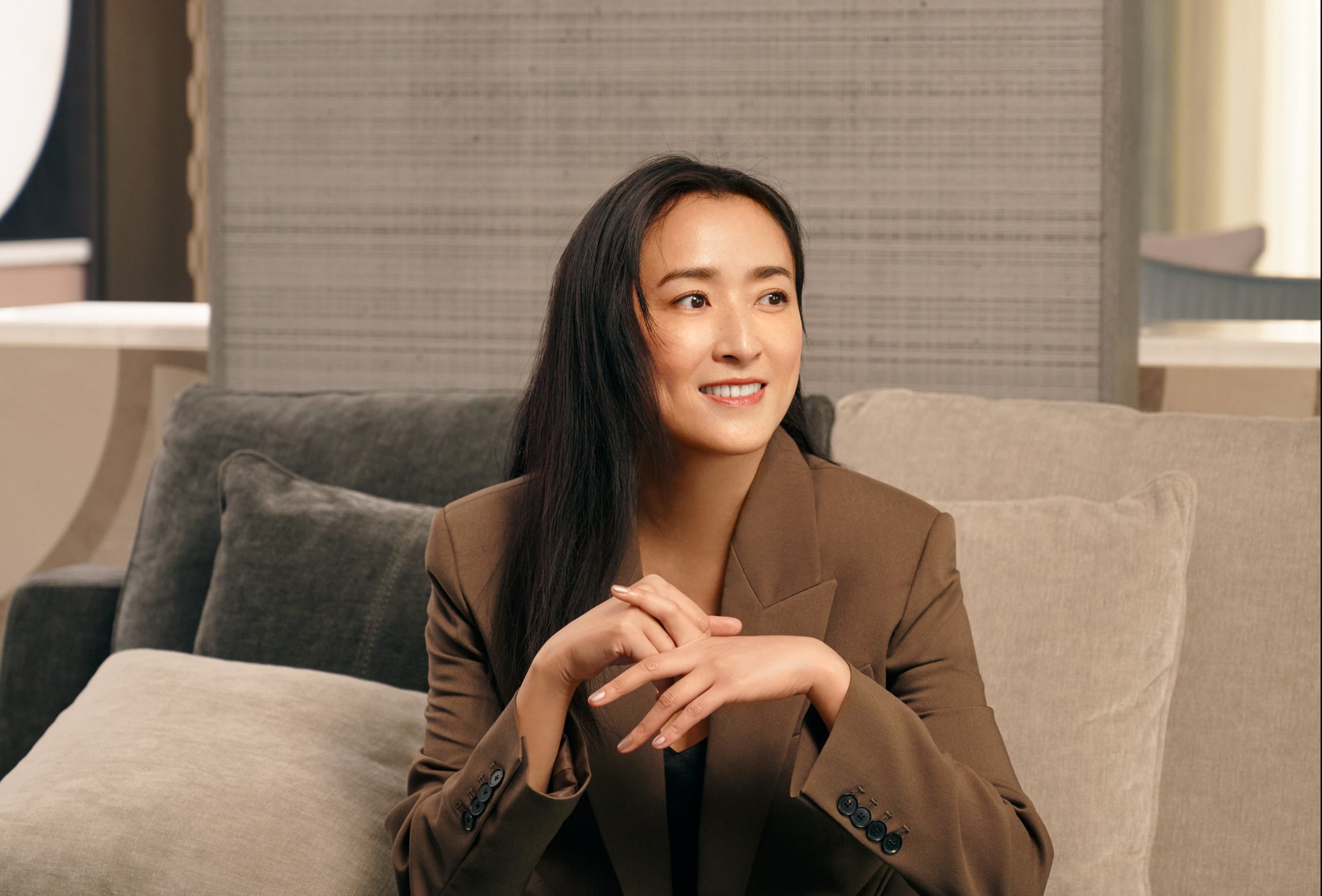 09 Sep

Luxury Living at its Finest: Celia Chu Design & Associates Adds Three New Designs to the Residential Portfolio
Elevating Residential Spaces to New Heights
Adding three remarkable new residential projects into her portfolio, the Hotel Home, Timeless Taipei and Modern Layered Mancave Apartment all showcase Celia Chu and her namesake design agency Celia Chu Design & Associates (CCDA)'s expertise and commitment, delivering exceptional design solutions that reflect each client's personality and lifestyle. CCDA continues to impress with their exceptional creativity and attention to detail in these projects, integrating a passion for art and design with a unique approach that combines practical functionality with a refined aesthetic to create elegantly contemporary spaces that exude sophistication and luxury.
"We strive to create spaces that not only reflect our client's personalities and lifestyles but also push boundaries and exceed expectations. We strongly believe that art and design are the cornerstones of creating truly exceptional luxurious contemporary living spaces, dedicated to blending our passion for both into a unique approach that seamlessly combines practical functionality with a refined aesthetic," shares Celia Chu, Principal Designer of Celia Chu Design & Associates.
Hotel Home – A Private Residence into a Luxurious Escape Inspired by Travel Memories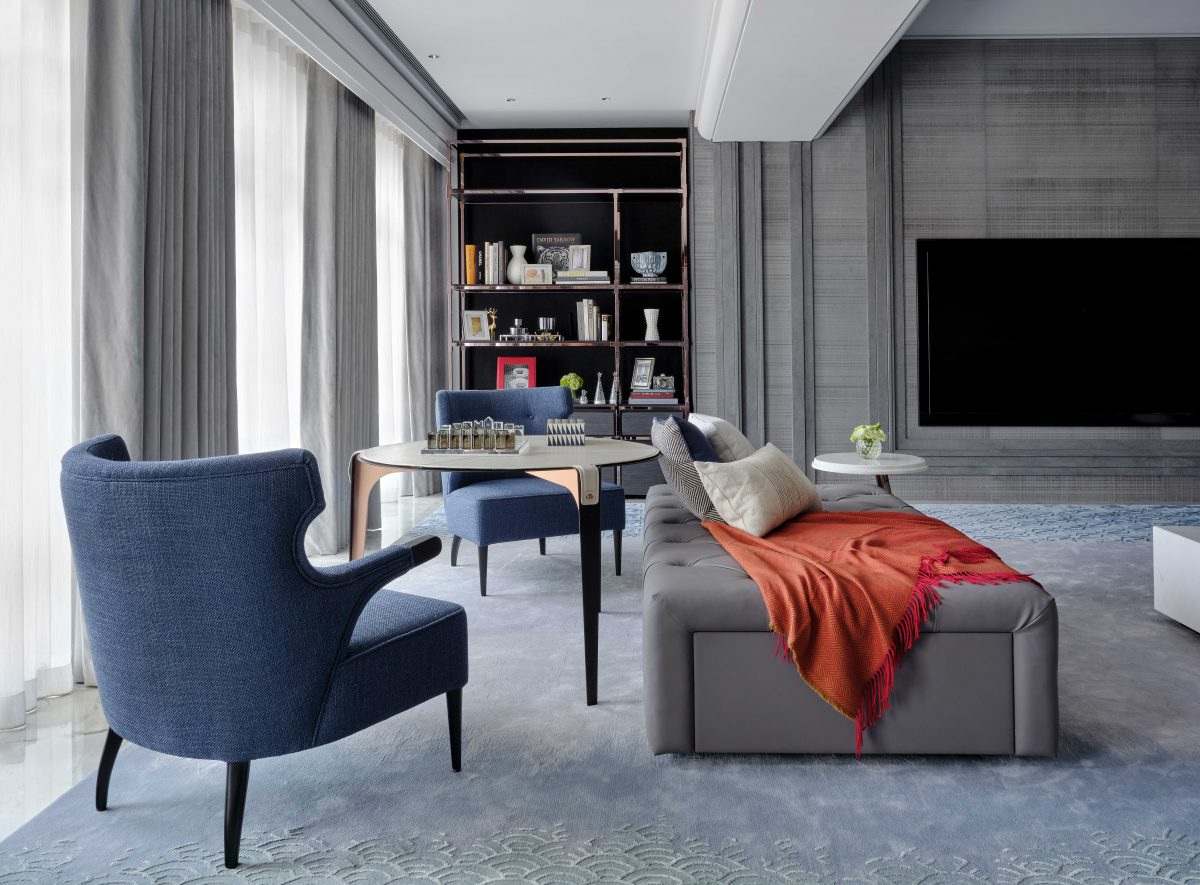 A spacious private residence located in Taipei's Xin-Yi district, Hotel Home is designed by CCDA to evoke travel memories while providing the comfort of a home away from home. Inspired by the design of Rosewood Bangkok by Celia Chu, the client sought a luxury escape that would offer a grand welcome upon their return. The beautifully appointed foyer features an interactive art installation and a striking French bronze metal door, setting the tone for the refined aesthetics and creative touches throughout the residence.
CCDA seamlessly incorporated their expertise in luxury hospitality design into Hotel Home, infusing every corner with playful furniture, carefully curated art pieces, and captivating geometric patterns. The living room features a home theatre, a chess game table, and a fusion of art and the homeowners' personalities, resulting in an extraordinary living experience. The dining room boasts pink lacewood cabinets, exquisite pearl drop chandelier, and a luxurious ambience that reflects CCDA's commitment to creating elegant spaces.
Timeless Taipei – Modern Timeless Interiors Shine Through in Iconic Xin-Yi Skyscraper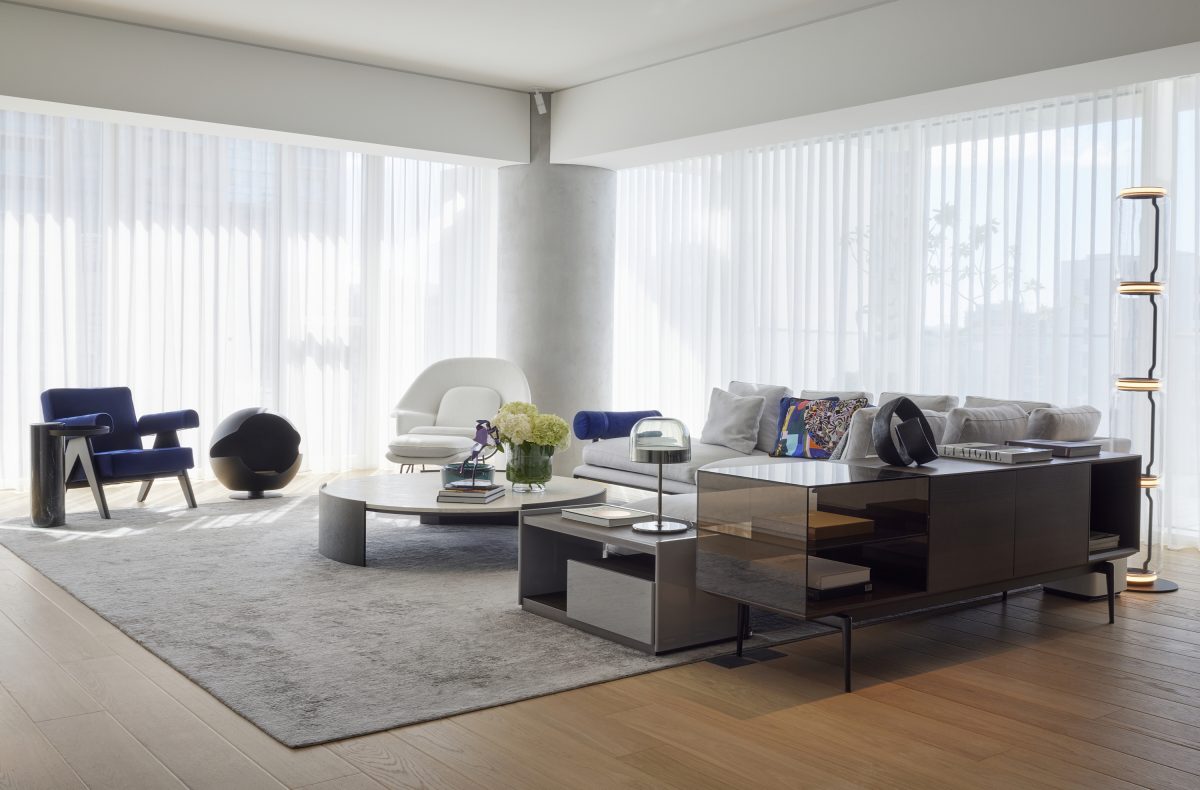 Timeless Taipei is a luxury apartment, located in Taipei's financial district within the Xin-Yi residential skyscraper designed by architect Richard Meier, a testament to CCDA expertise in creating timeless modern luxury interiors. CCDA celebrates the three iconic cylindrical columns that pierce each apartment in their interior design, creating a grand living space for social gatherings and parties, a quiet room for the owner, and a luxurious living room with floor-to-ceiling windows that offer stunning views of Taipei 101. The bespoke full-height room divider doors enable an open-plan space when needed and zoned spaces when not. The apartment's design also includes a freestanding flue-less spherical fireplace, black hairline-tainted metal wall stable doors that transform into a stylish home bar at night, and a dining room that doubles as a luxury home office.
The luxurious master bedroom provides a private retreat with a curved finished wall that extends the headboard and a breathtaking Taipei skyline view from the bed. The master bathroom boasts a free-standing bathtub and bespoke shelving for display items and cosmetic essentials. The elegant second bedroom features simple moulding panels along the walls, hidden storage, and a TV that can be fully concealed at night with a full- height sliding door. The apartment's luxurious design incorporates curved shapes and a natural light source that provides just enough sparkle and shine to light up the space perfectly. The result is true luxury in a city apartment, with flexibility and visual interest that resolves space limitations and creates a feeling of spaciousness. CCDA's expertise in luxury hospitality design is seamlessly incorporated into this iconic high-rise city living residence, delivering a luxurious living experience that surpasses expectations.
A Modern Layered Mancave Apartment – Transforms the Layers of Space and Stories into a Unique Modern Mancave Haven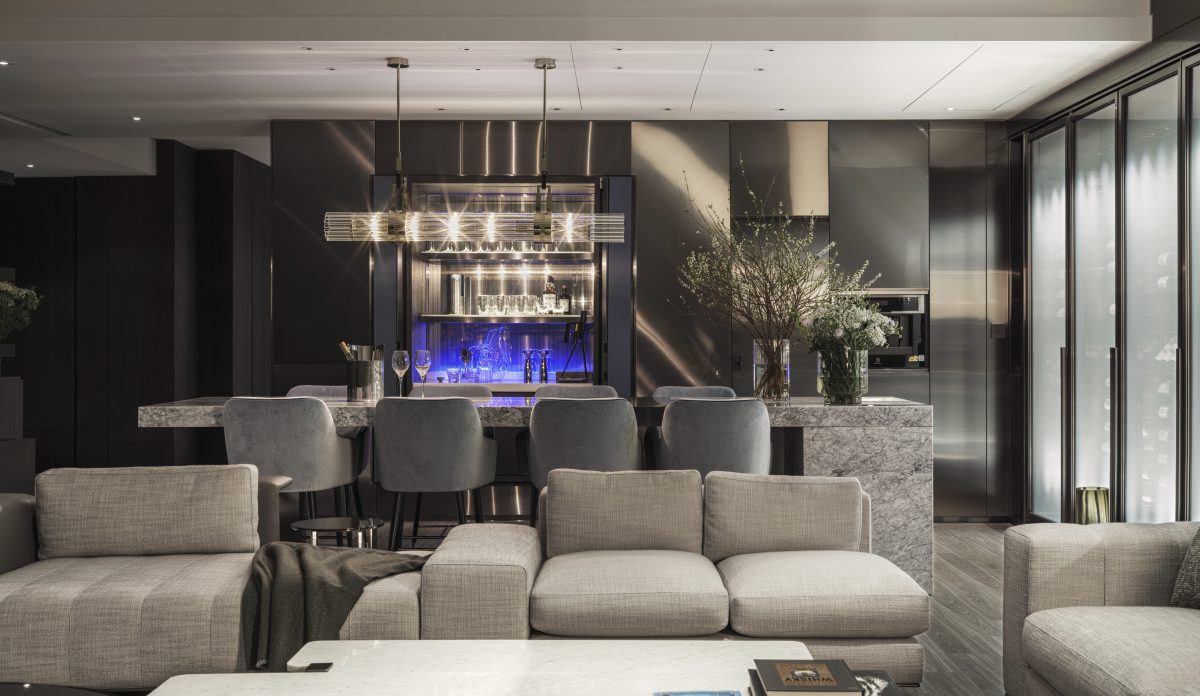 Demonstrating expertise in creating luxurious and comfortable spaces, CCDA has completed a residential project for a young male client, located next to Taipei's Daan Forest Park. CCDA's design philosophy extends beyond the visible space and reflects the client's interests, habits, collections, and art. The apartment's bespoke dining-bar design can be used as both a table and a bar for a casual dining experience, while the custom wine cabinet with tinted black hairline metal finishes showcases the owner's wine tasting hobby during the day. A hidden whisky bar behind a fine leather panel opens up a luxury home bar with low ambient lighting for a chilled environment at night.
CCDA skillfully transforms the space through the use of materials and finishes such as wood veneer, seamed leather, and tinted metal. The TV wall bespoke shelving unit strikes a fine balance with all these materials, providing a platform for the owner to display his art collections and create his own stories. An office desk is situated at the back of the sofa, offering a stunning view and ample natural light from full-height windows on two sides. The master bedroom features upholstered fabric wall panels with metal buckle details in the bed headboard and three polished pendant lights, creating a symmetrical design. The master bathroom boasts a bespoke custom-built smart mirror housed within fine tinted metal, while mirrors and views of Taipei city from windows on both the bathtub and shower side create a relaxing home spa space.
CCDA's recent residential projects showcase her exceptional creativity, attention to detail, and expertise in luxury hospitality and upscale residential spaces. Each project is a testament to CCDA's commitment to delivering remarkable inspiration and a personalized design philosophy that combines practical functionality with a refined aesthetic.
About Celia Chu Design & Associates
With the desire to build an interior design practice offering practical solutions in the form of elegance and style, Celia established her company in 2007. Celia Chu Design & Associates brings a unique creative vision to life in the realm of hospitality design. Since its inception, the studio has established itself as one of the leading design firms in Taiwan serving an international roster of clients in the Asia-Pacific region and Europe with a wealth of experience in luxury, boutique hotels and restaurants. The combination of inspired creativity and comprehensive design strategy has been the firm's main competitive edge, and each project is undertaken with its own unique approach and appropriate narratives that reflect the sensibility and the spirit of CCDA's aesthetic.
For more information, please contact:
Sherman Ip / Peggy Law / Cindy Ng – Petrie PR
sherman@petriepr.com / peggy@petriepr.com / cindy@petriepr.com