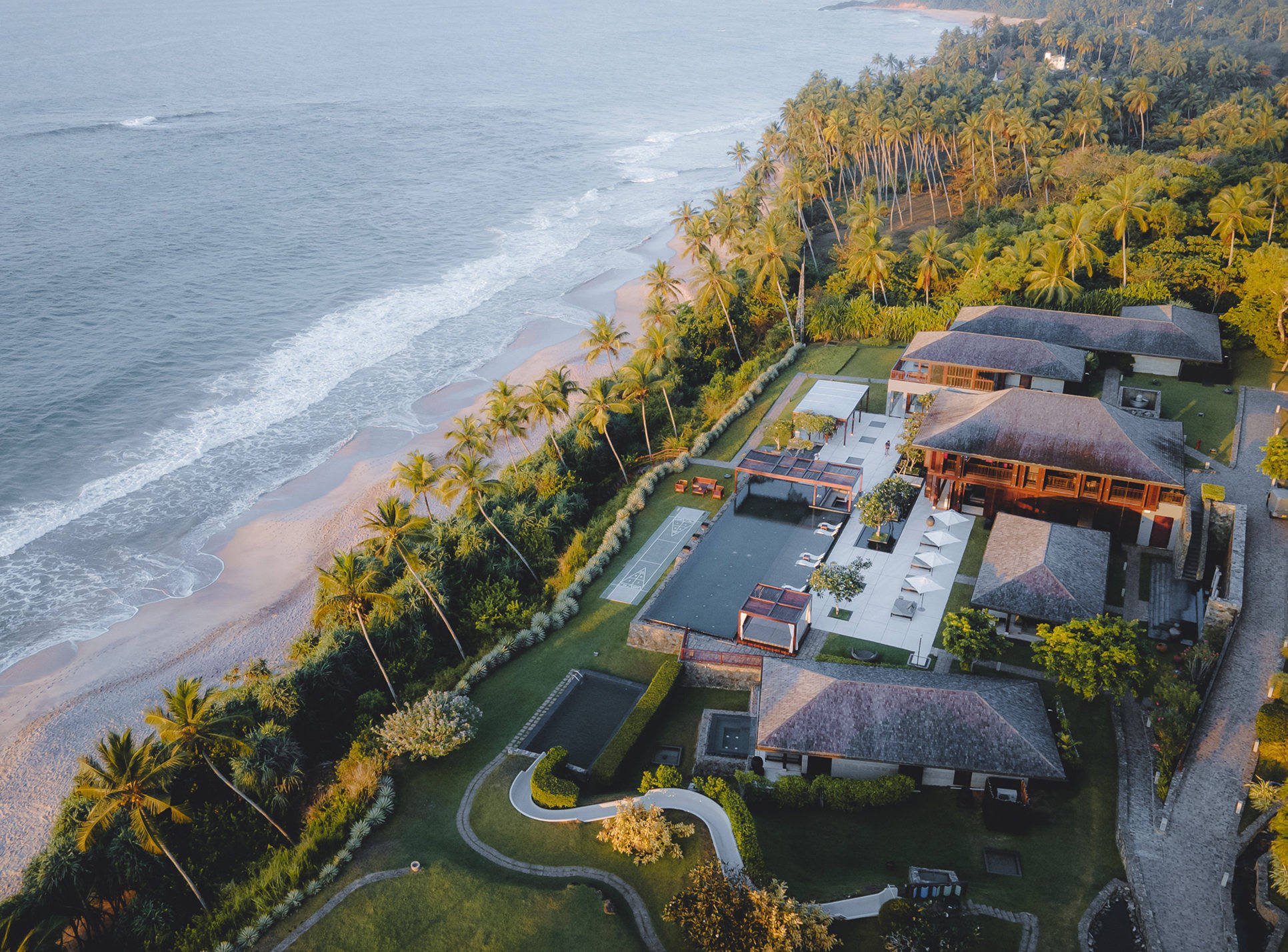 23 Sep

ÀNI Private Resorts – The Art of Giving Back

ÀNI Private Resorts currently offers four fully staffed, luxury inclusive resorts that take privacy to new levels in Anguilla, Thailand, the Dominican Republic, and Sri Lanka. With its name drawn from the Swahili word 'andjani', meaning 'path ahead,' ÀNI's philanthropic approach defines its commitment to the communities in which it is present and is now building on this to include education for younger generations.
ÀNI ART ACADEMIES
Building schools was always the dream of the owner, Tim Reynolds, who believes that "in a developing nation, there are often sparse education opportunities. Subjects such as maths or history require practise to be learnt and painting itself, like other skills, is a learned practice." With this mantra, the development of
ÀNI Art Academies – standalone art schools – became the brand's modus operandi.
As each property opens, an ÀNI Art Academy is established to help locals develop painting skills as a source of income. The schools are free for students, with a daily lunch, easels, supplies, and canvases provided by ÀNI – accommodation is supplied on Koh Yao Noi. Students are also introduced to international gallerists and dealers once they have finished their training. In addition, every resort features art by the students, known as apprentices, and guests can also commission the apprentices to create a specific work for themselves, with every penny of the sale going directly to the artists. The apprentices can also sell their work before completing the programme, which offers opportunities to make an income even whilst studying. The programme is set at the pace of the students themselves with the course lasting up to 3 years.
In addition, there are two art academies in the U.S. in Pennsylvania and New Jersey, the latter being a school for disabled veterans. "I learned how to paint after an accident over 20 years ago," Reynolds says. "It's something people with injuries can do. It's not art therapy, but it can be like meditation."
ÀNI PRIVATE RESORTS SUPPORTS LOCAL SCHOOLS
ÀNI Private Resorts is now committing to supporting a combination of both existing primary and high schools, as well as establishing new education computer centres near to their properties in Thailand, Sri Lanka and Anguilla.
ÀNI Sri Lanka
Maliyadda Vijeya Primary School
ÀNI Sri Lanka worked with local architect Roshan Zubair Sulaiman to create new education space for a local primary school in Maliyadda, Dickwella, with a focus on children from aged five to ten. In addition, children from other local schools within a 30-minute drive will also be able to use this new facility. The area has greatly suffered economically since the 2004 tsunami, where limited support and the current building was very basic with no electricity or enclosed walls.
Although in relative disarray, the school currently supports 120 students, and the number has increased by 30% since the local community has learnt about the new facility being built and the opportunities it will bring to the next generation. ÀNI has built a computer room providing 26 computers and a library learning center with seating for 28 children, as well as introducing new toilets, with showers. The original school complex will be re-roofed in the second phase. and is connected with a new walkway, where bougainvillea has been planted to create shade. The project was handed over on 17 July 2023 with an inauguration ceremony attended by Tim and Caroline Reynolds.
ANI Sri Lanka General Manager "There is the saying 'Give a man a fish, and you feed him for a day. Teach a man to fish, and you feed him for a lifetime'. By giving children in our region an opportunity for an education, we can support them in expanding their opportunities for an alternative future."
ÀNI Thailand
Set to be complete by December 2023, ÀNI Thailand is building and fully furnishing an education centre on Kho Yao Noi Island in Southern Thailand close to the location of ÀNI Thailand.
The school is designed by local Koh Yao Noi architects BR Design and Kongsak Pinyo. The sustainable design ensures a minimum impact on the surrounding area and every construction worker is from Kho Yao Noi. Environmentally friendly and energy efficient materials are carefully chosen to ensure they are easy to maintain for a long period of time.
Also welcoming children from the nearby and larger Kho Yao Yai Island, the new education centre will be fully accessible and will include 3 computer rooms (ÀNI will provide over 50 computers, tables, chairs), a reading room (including books and comfortable seating), plus an English language classroom and exhibition space, which will also benefit the local community. The decisions on these specific educational offerings were made in association with the teachers at the existing school, Kohyao Wittaya School, and in recognition of the fact that there is no facility to teach computer science or English in the existing high school which has 200 students.
The principal and management of Kohyao Wittaya School will provide the qualified computer and language teachers. They will also initiate the curriculum that is most relevant for the students to utilise the facility to ensure a maximum benefit to the students and the community.
ÀNI Anguilla
Vivien Vanterpool Primary School
ÀNI Anguilla has also invested in building a computer education space for a local primary school in Island Harbour, with a focus on children aged from five to eleven. The current computer lab and classroom block sustained significant damage by the passage of Hurricane Irma and are currently situated too close to the sea. This school has been in the community for generations where parents and grandparents attended school in the original building in which they are still housed today. Now thanks to À NI, in partnership with the Government of Anguilla, who have also committed to build two new classrooms along with ÀNI's computer lab, further generations will have access to new, well-equipped education facilities.
Permanent Secretary in the Ministry of Social Development and Education, Dr. Bonnie Richardson-Lake noted at the ground-breaking ceremony, "We are pleased to enter into the public private partnership with ÀNI Private Resorts as we look to improve access to technology and infusing it into teaching and learning."
ÀNI Dominican Republic
Additional projects are currently being discussed with local communities on the north coast of the Dominican Republic, supporting the local town of Rio San Juan – more information to follow.