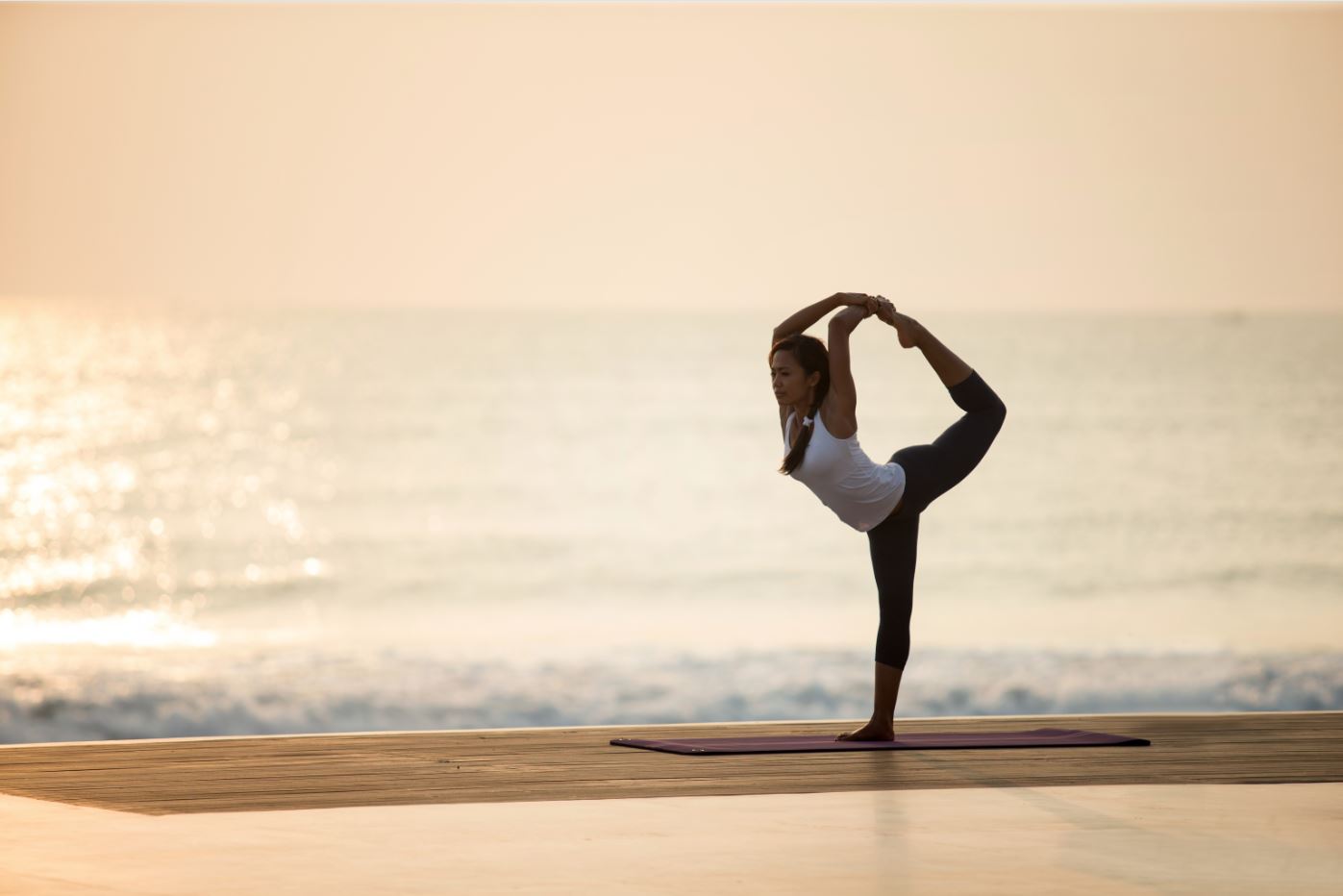 16 Apr

Shake Up Your Yoga Routine At Alila Resorts In Bali
How do you like your yoga? Looking for a new challenge? Whether firmly rooted to the ground, balancing over the water or up in the air, Alila resorts in Bali offer yoga in a variety of unique styles.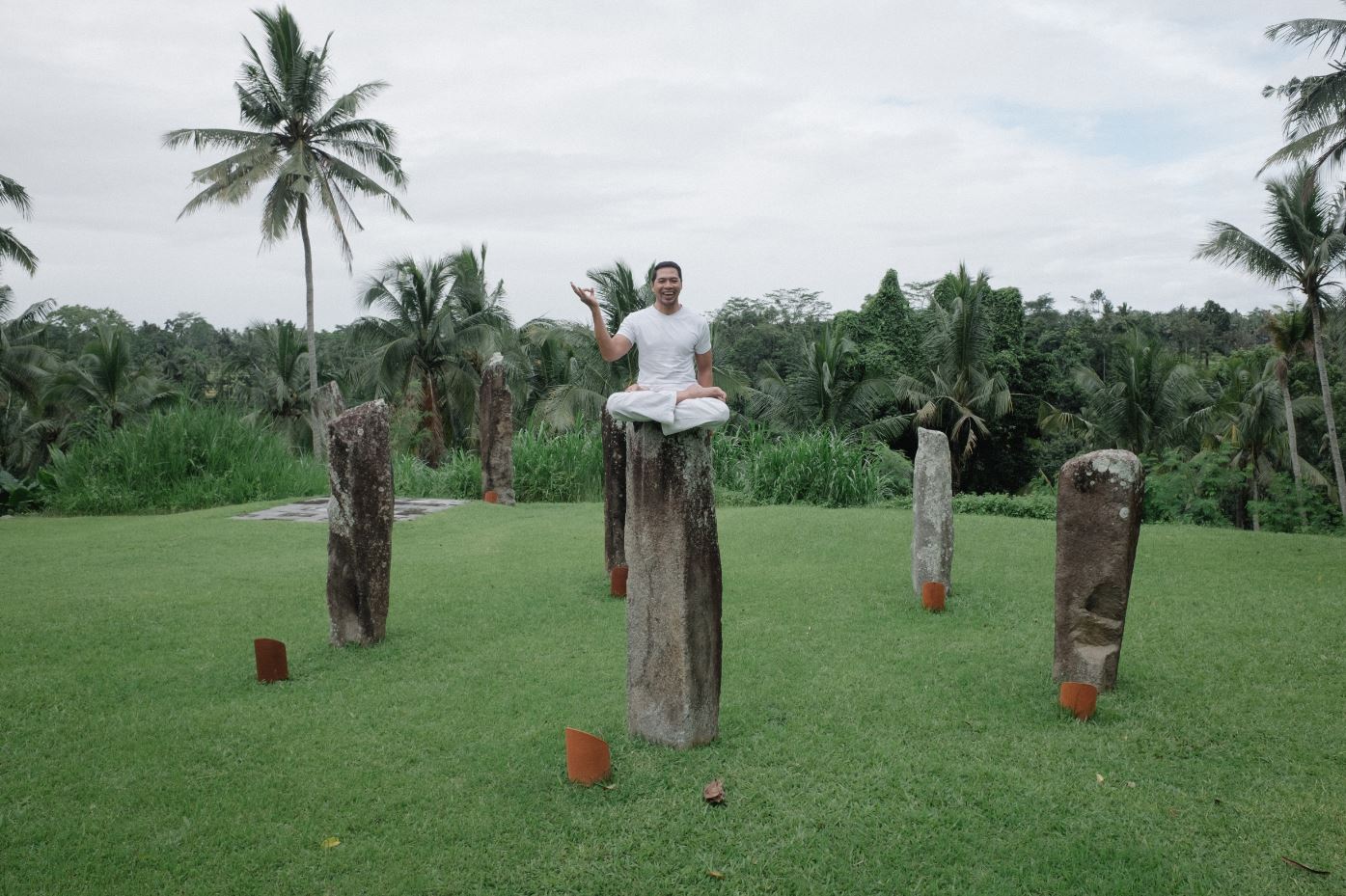 Alila Villas Uluwatu: Stand Up Paddle Board Yoga & Aerial Yoga
Stand Up Paddleboard Yoga is practiced on 10 to 12-foot-long boards in the resort's serene infinity pool, bringing a joyful sense of freedom to the traditional earthbound yoga practice. Uluwatu is a top spot for surfers, and the ancient practice of yoga has grown deep roots in the surfing community due to its ability to both focus the mind and strengthen the body. In particular, Stand Up Paddleboard Yoga is great for toning core muscles and building stability, essential for peak surf performance. But whether you surf or not, balancing on the water, with a panoramic ocean view before you, is fun and energizing.
Not one for the water? Try the gravity-defying freedom of aerial yoga conducted at the resort's iconic Cliff-edge Cabana. During the aerial workout, supported by a fabric hammock suspended about a meter above the ground, almost every part of the body is forced to move and stretch, toning strengthening and rehabilitating all the muscles and joints in the process, and allowing the spine to relax. An amazingly uplifting experience.

Paddle Yoga:
1 hour private class |  IDR 1,250,000++ per couple (2 pax)
Minimum of 2 participants required
Suggested time 6.30 am
Aerial Yoga:
1 hour private class |  IDR 925,000++ per person
Minimum of 2 participants required
Available everyday, 24-hour reservation is required
Suggested time 9.00 am
Alila Manggis: Zen Harmony Underwater Yoga
Zen Harmony Underwater Yoga takes relaxation to new depths. Its holistic approach combines correct breathing techniques with rejuvenating massages and Zentsu, a water-based relaxation method, to release muscle tension and relax the mind. Performing yoga underwater helps to control breathing, increase lung capacity, improve meditative focus and reduce stress. A wonderful way for yogis to discover the beauty of East Bali's underwater paradise while boosting their wellbeing.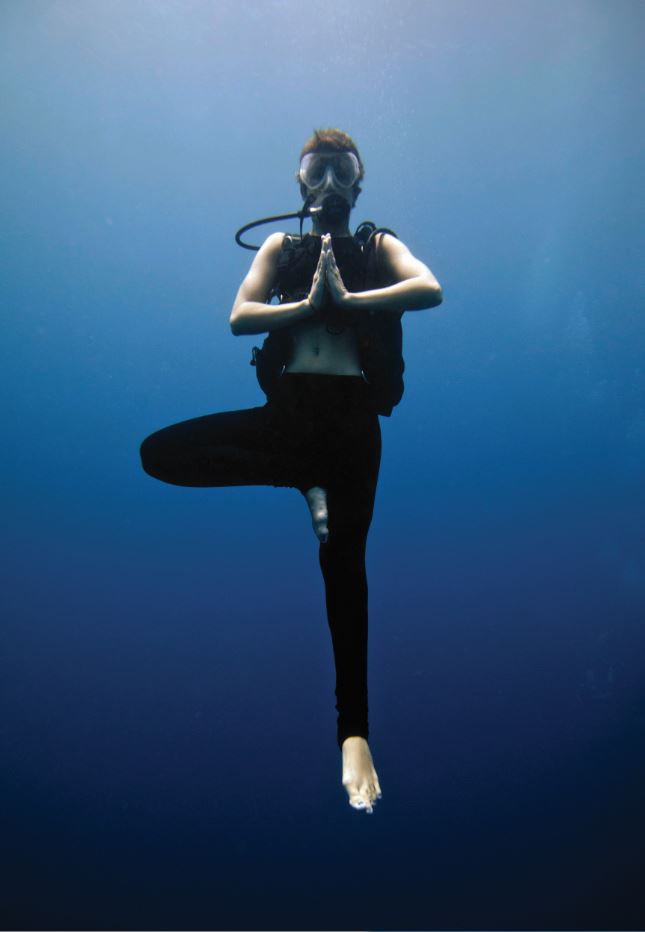 4D/3N Dive in Harmony divers includes
Return airport transfers
3 nights' accommodation at Alila Manggis
Daily a la carte breakfast
Zen Harmony Diving Consultation, 1 Zentsu session, 1 yoga class, theory and pool session, 2 Discover Scuba Dives
One 3-Course Dinner at Seasalt Restaurant
20% Discount on Spa Alila Treatments
20% Discount on F&B (excluding alcoholic beverages)
In-residence Alila Hospitalities
From USD 900++
Alila Ubud: Laughter Yoga
Laugh your way towards a healthier, happier you! Laughter Yoga is a fun, natural therapy based on the belief that laughing improves physical, mental and emotional health. Experience the combination of meditation, postures, breathing synchronized with movements and, of course, lots of laughter and smiles. Enjoy the sense of playfulness while focusing your mind on positivity to relieve tension and dispel stressful thoughts.
90 mins private class | IDR 600,000++ per person
Minimum of 2 participants required
Suggested time 6.00 am
Alila Seminyak: Nauli Yoga
Nauli, or Nauli Kriya, is a yogic cleansing exercise that helps to stimulate and regulate the entire digestive system. Considered an advanced yoga practice, Nauli cleanses the internal organs and tones the abdominal region via a side-to-side rolling motion of the abdominal muscles. Nauli is conducted at the resort by an advanced practitioner with a deep understanding of yoga philosophy, well versed in Ayurveda, anatomy, physiology, meditation, and the six purification techniques of shatkarma.
All of these classes are available as private sessions upon request.
Available everyday, 24-hour reservation is required
1 hour session | IDR 650.000++/person
---
Petrie PR is a dynamic boutique Asia based PR agency providing specialist communications strategy for the luxury lifestyle, travel, property, design and spa sectors.
Regionally and internationally connected, our reach spans all the most influential media in China, Hong Kong, Singapore, Taiwan and Indonesia as well as emerging markets including Malaysia, Vietnam and Thailand.
Find out more about us.