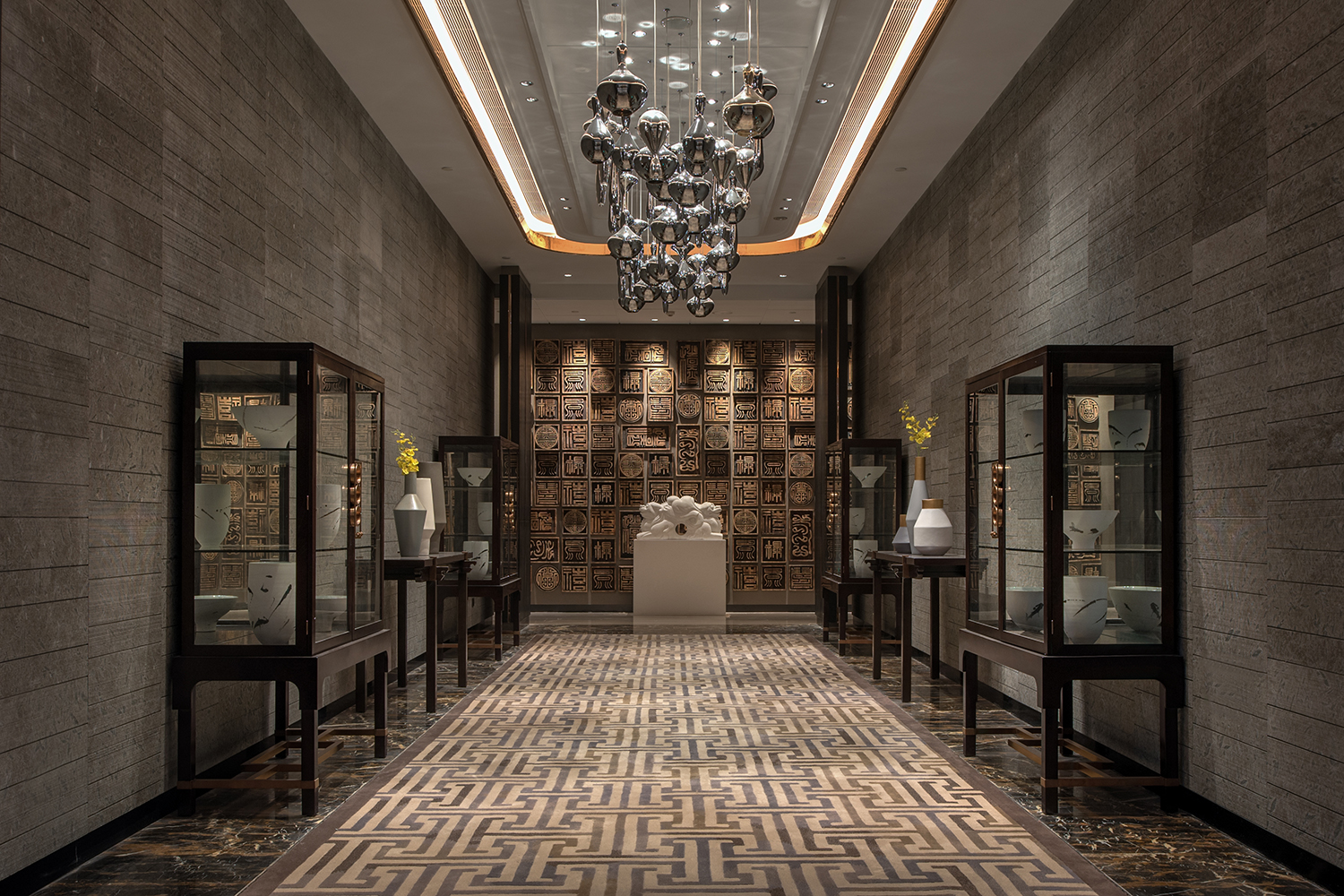 20 Aug

#PetriePRlifestyle – Wilson Associates Unveil New Design Trends and Innovations

The leading designers at Wilson Associates' portfolio of international offices reveal the latest design trends shaping the industry and spotlight the fast-emerging design innovations of the future. Drawing on its wealth of expertise, creative talent and insight across many inspiring hotel, residential and restaurant projects, Wilson Associates is a first reference point for new design and technological innovation, with the objective to enhance user experience and make each project exceptional.

Wilson Associates has a legacy of trend-forward design and fostering a culture of design excellence within the industry. Design Directors from Wilson Associates, including Douglas Moon, Sandra De Souza, Ong-Art Ngamnarongkij, Jerome Lee, and "Bank" Tanapoom Wongmasa, share their vision on the upcoming design trends for 2019.

Going Local and Staying True to the Destination

Over the years, as people have become more sophisticated and well-travelled, their taste has become more refined. Localization to truly reflect the destination and uniqueness therefore play an important role in the work of innovative design firms. In order to cater to the client's personal needs and aspirations, Wilson Associates' designers strive to create works that are fresh, unique and tailored.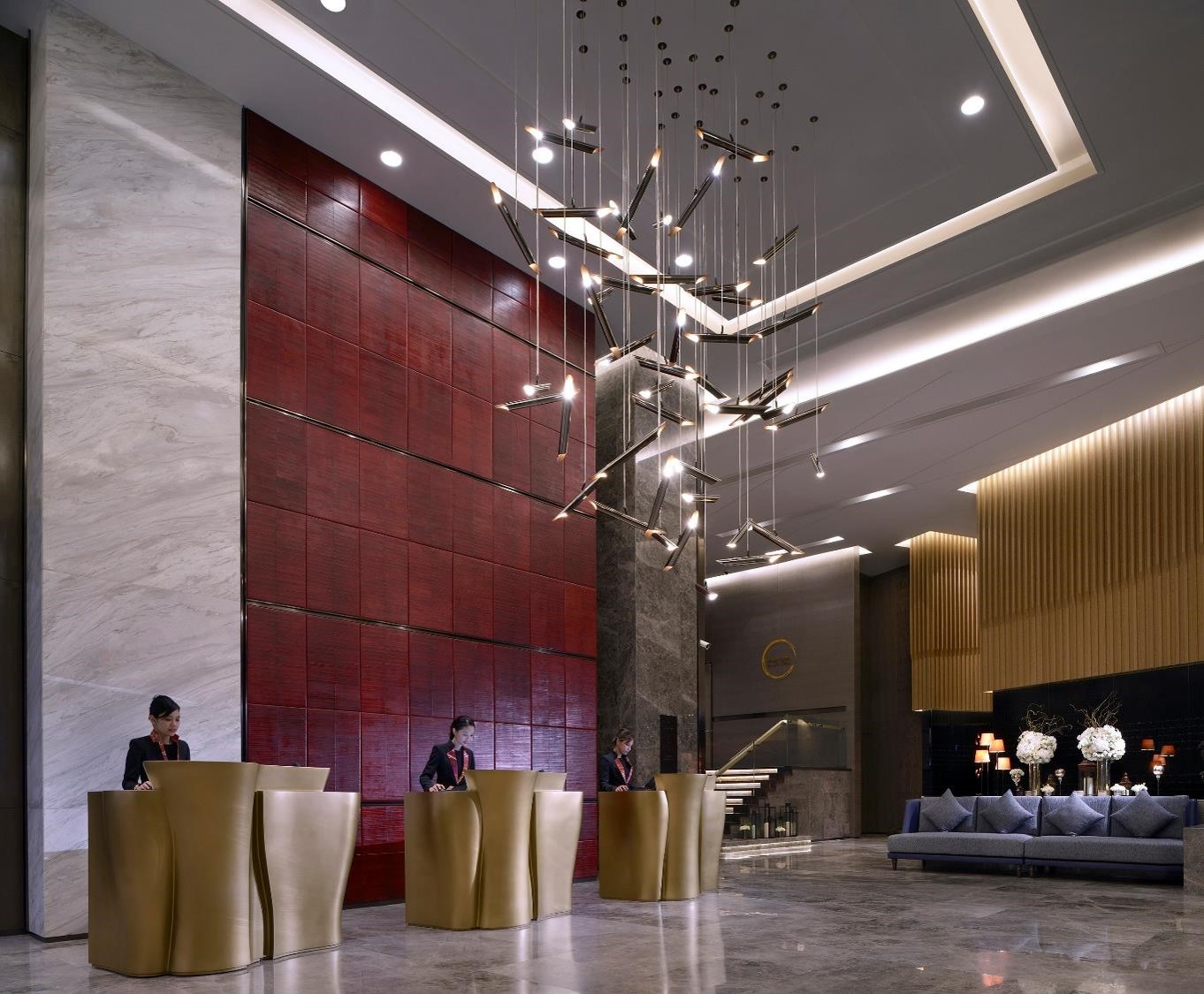 "The use of "local" – locally sourced materials, local artists, locally made items is also another important consideration as this will enhance the guest experience and allows travellers to be exposed to local talent, culture and history," shared Sandra De Souza, Art Director for the firm's art consultancy Arté.
Hotel Sofitel Kuala Lumpur Damansara is famous for its artwork where all the pieces are bespoke and created locally. The main art wall in the lobby is a culturally relevant piece as it showcases children's fingerprints from across Damansara as a gesture of acknowledgment to the children of Malaysia. The pattern that was formed by this fingerprint wall was showcasing the flora and fauna of Malaysia. Most furniture pieces were locally fabricated and tailored to suit the concept with surprise twists and details.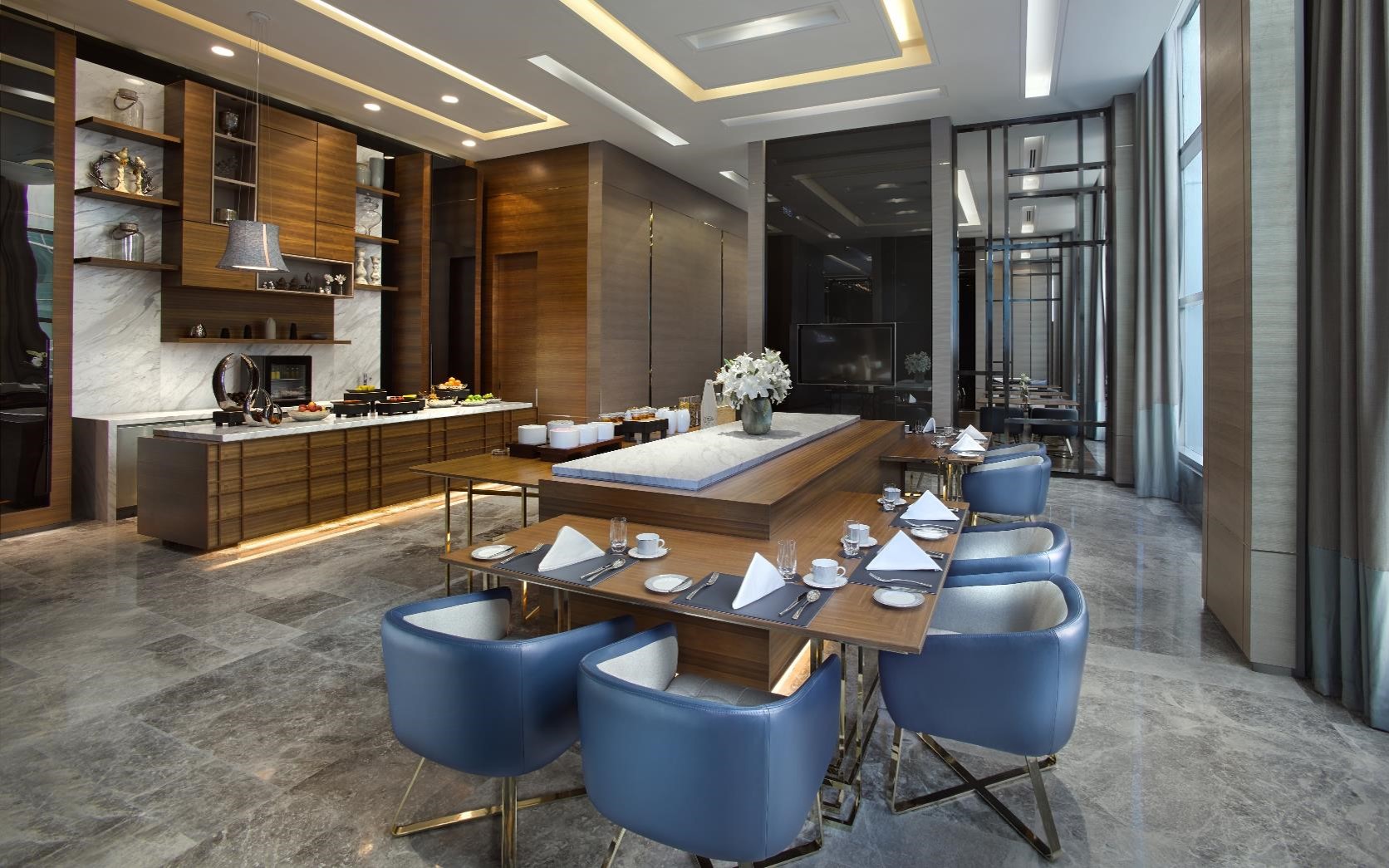 For example, "Tingkat" containers act as snack baskets instead of the traditional snack table, timber is locally sourced for some of the key sculpture and furniture pieces, and a 10-meter-long suspended art installation at the entrance of the lobby is an abstract expression of the falling rain in Kuala Lumpur, with the legends of folklore inscribed into the transparent pieces. Every product showcases the workmanship and skill of Malaysian craftsmanship.
A Sense of Place
When it comes to hospitality design, the Wilson Associates' design team emphasizes the importance of understanding a sense of place and the context that surrounds the architecture. "Bank" Tanapoom Wongmasa, Design Director, shares that "A sense of place is the key to create an experience that is very unique, memorable and feels as if the design belongs only to that specific location."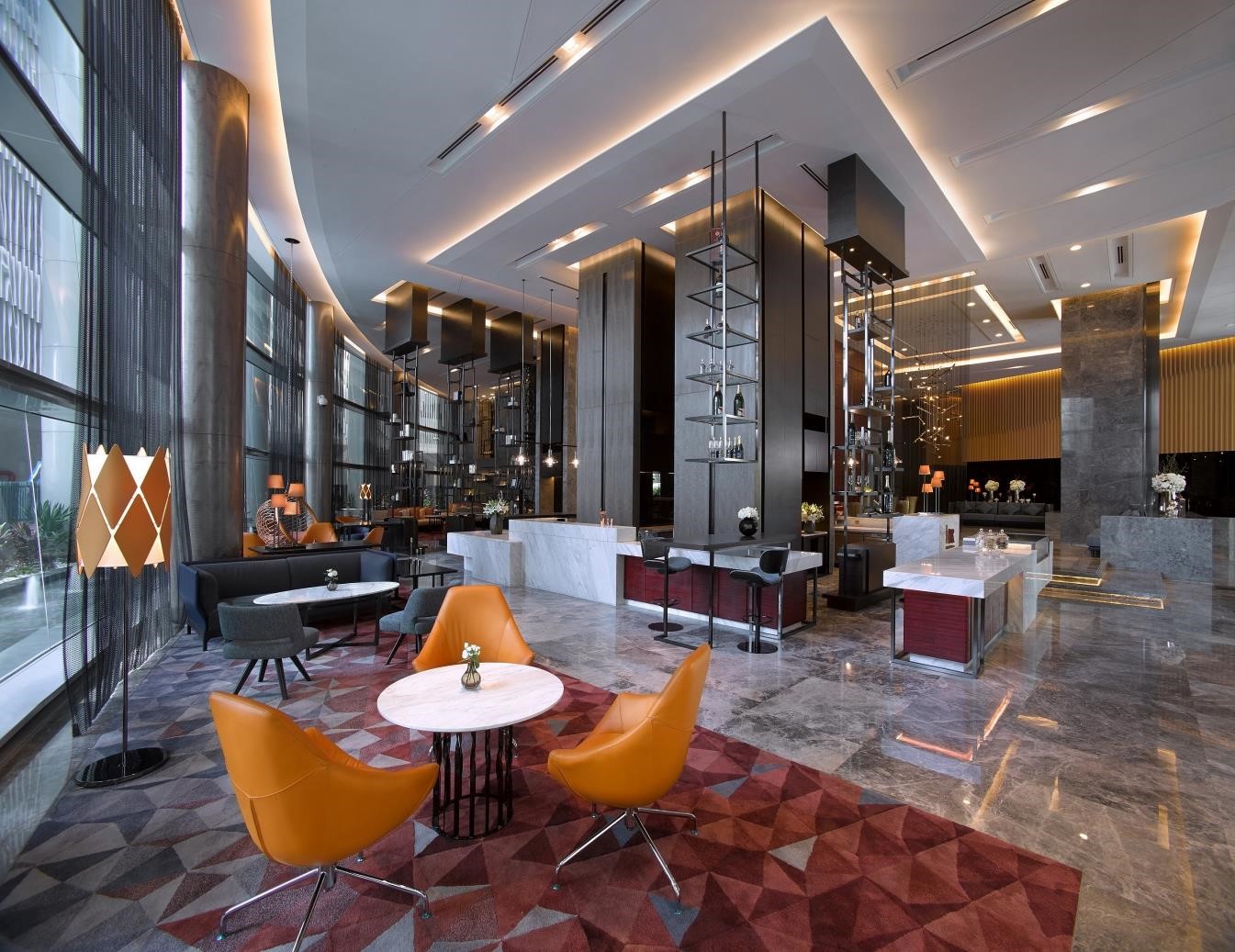 To ensure a distinct design character and a total immersive experience, designers take into careful consideration the cultures, materials, art, people's behavior, food and common social activities before shaping the architecture. "We care more about the context that surrounds the architectural structure we are designing. We believe every location contains specific characteristics that inform the design, and the combination of these is different in every locale," adds Ong-Art Ngamnarongkij, Design Director.
Technology Forward
With the fast pace of technological advancement, increasingly savvy travellers expect more from their experience. Changes in technology, the shift to mobile and other factors influence how design works and is implemented. Designers thus try to blur the line between function and service in a new way. "We start to think about how to reinvent areas of the hotel — reception with a guest's ability to self-check-in or use mobile check-in, keyless guestroom entry, reception combined with a bar, a bar combined with a bakery, multi-functional space, versatile furniture, etc.," commented Wongmasa.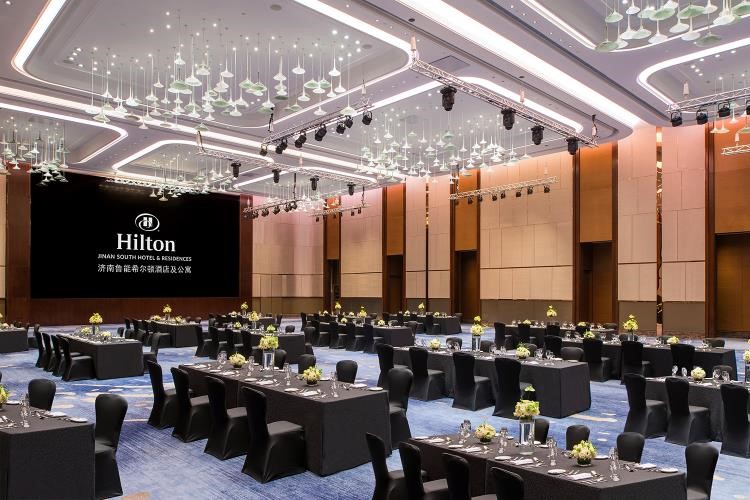 Good design has adapted to the current state of technology and will continue to over time. "More resort hotels have been proposed to accommodate travellers on the outskirts of towns for more recreational use. AI technology will be incorporated into residential and hotel development more and more in the future as housekeepers and personal assistants or concierges, adding comfort and convenience for the resident or guest," comments Jerome Lee, Design Director in Singapore.
Instagrammable Moments
Wilson Associates draws inspiration from the future to create the latest amenities for clients, with an understanding of what lasts and ages well. For example, "these moments and experiences should be able to translate to 'Instagrammable moments', which allow the audience to have a personal engagement with the art and surrounding environment," says De Souza.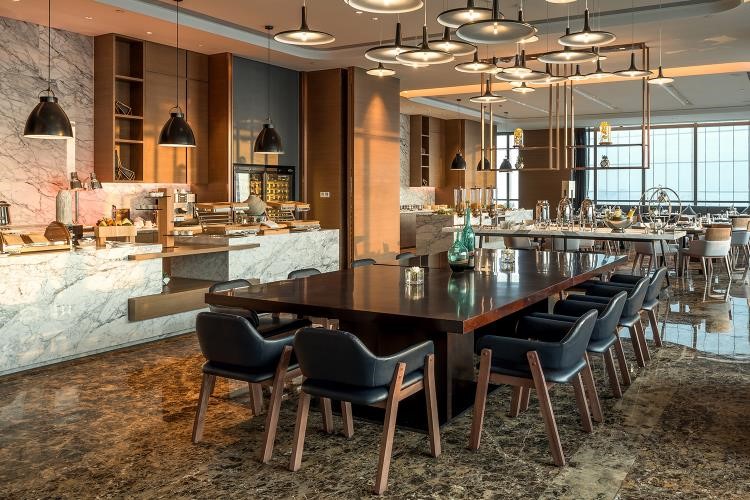 In a city known for its many natural springs, the Hilton Jinan South Hotel is an urban hotel near the city core with panoramic views of the surrounding mountains and lush scenery. Curvilinear architectural elements articulate minimalist luxury and bespoke styling, creating a timelessly authentic experience for guests. Partnered with parent company ArcPlus and led by Design Director and Principal Aldwin Ong, the team created an architectural language with bold sense of scale, and delivered impeccable quality and characteristic elegance in a beautiful presentation.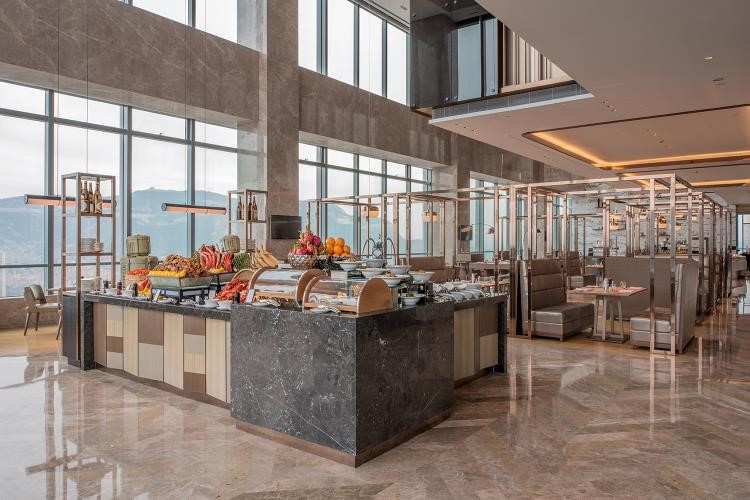 The interior architecture features sublime soft curves and an acute attention to details, revealed in the pairing of furniture and artwork, and in the striking crafted floor lamps integrated with counters and signature furniture pieces, all holistically infusing focal points in every corner. The hotel property thoughtfully incorporates original art, modern architecture, distinctive dining experiences, and seamless technology into the design and guest experience.
Timeless Design
"'Fashion fades; style is timeless.' We do not follow trends, we create them," says Douglas Moon, Design Director leading residential design at Wilson Associates, Singapore. Design trends are constantly changing. Elements of great design such as proportion, symmetry, attention to detail and understanding of materials are timeless and will never go out of style. Being able to keep up with and implement them is an important talent for designers to have. The bottom line is that designers should always keep in mind that they are designing for their clients and not for themselves.
Huafa Guanggang Sales Center and Showflats is a good example of timeless design which has always been framed within a modern, classic persona. With the soulful voice of modern art, Wilson Associates used an unprecedented design approach for the Huafa Guanggang Sales Center and Showflats. A contemporary interpretation of a modern yet classic interior architecture was created with strong emphasis on black and white contrasting hues, complemented with a collection of modern furniture pieces to show a bold sense of taste for a discerning clientele.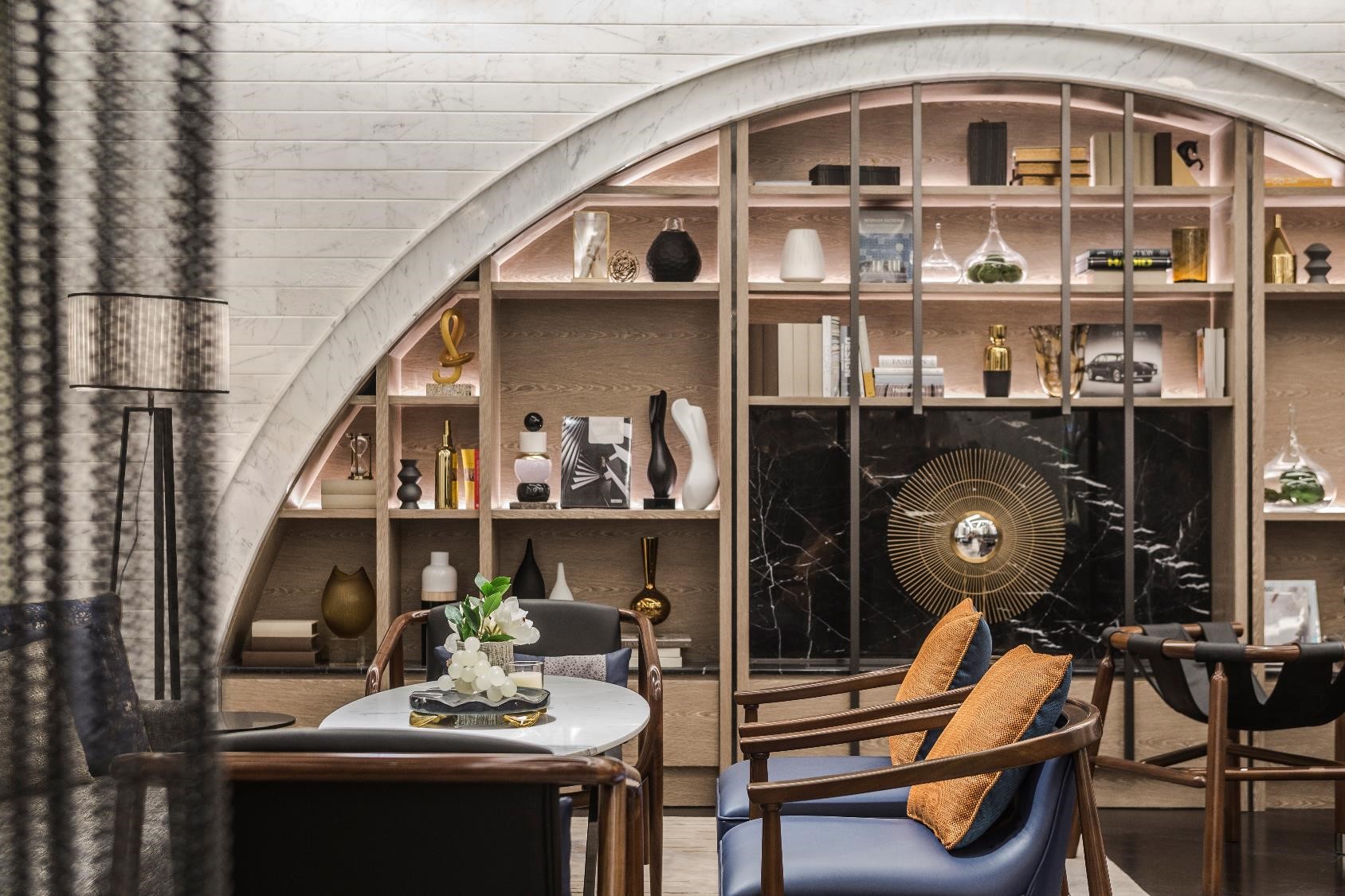 The design gives prominence to textures and tactile experiences with intuitive detailing. Understanding the needs of the market, Wilson Associates has set a bold precedent with Huafa Guanggang Sales Center and Showflats that demonstrates a unique and groundbreaking design with meticulous attention to every detail and design element.
---
Petrie PR is a dynamic boutique Asia based PR agency providing specialist communications strategy for the luxury lifestyle, travel, property, design and spa sectors.
Regionally and internationally connected, our reach spans all the most influential media in China, Hong Kong, Singapore, Taiwan and Indonesia as well as emerging markets including Malaysia, Vietnam and Thailand.
Find out more about us.