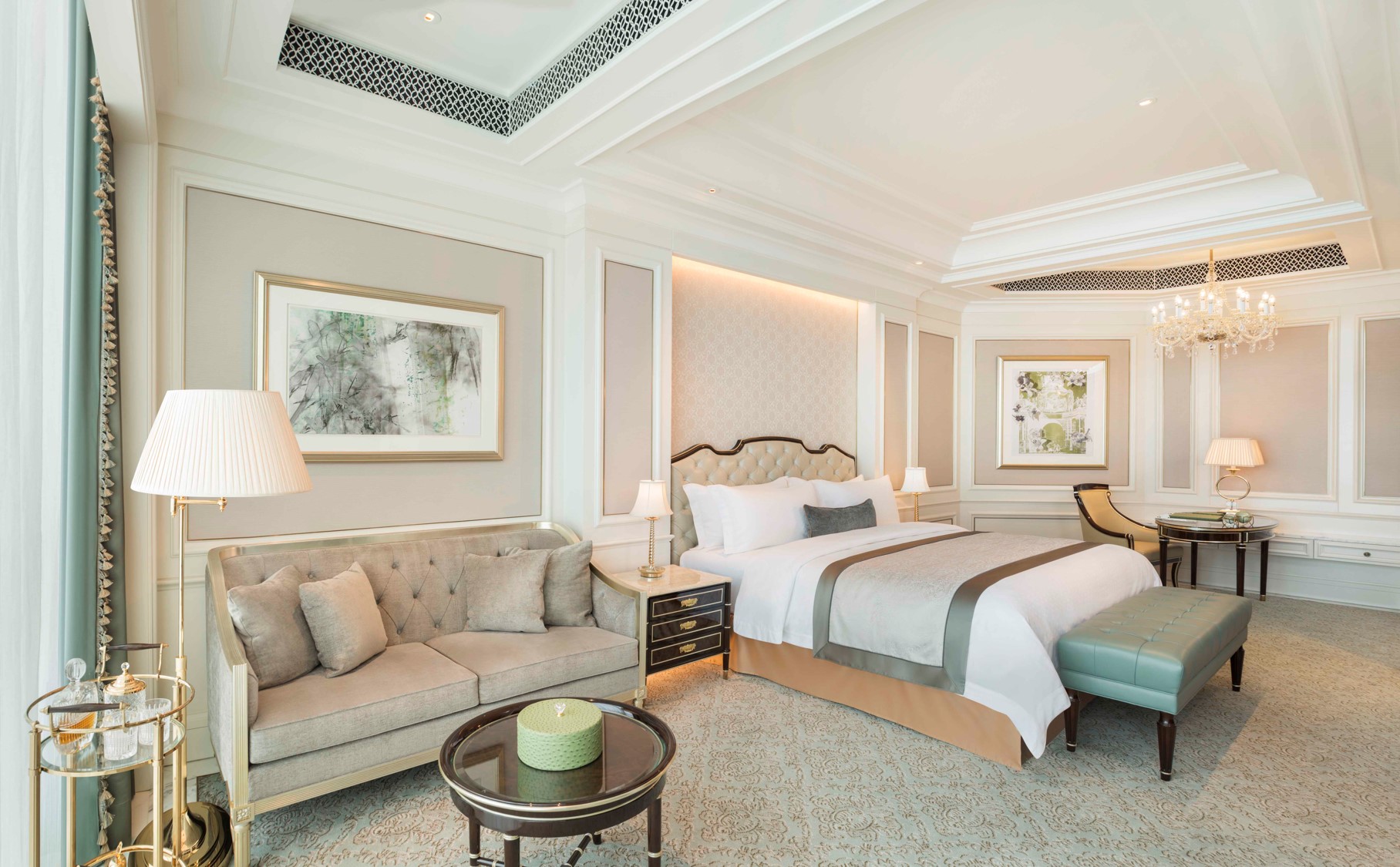 13 Jun

Wilson Associates Designs Exceptional New Five-Star Hotel in Zhuhai

International interiors firm Wilson Associates is pleased to share the official design of the St. Regis Hotel Zhuhai. Overlooking the waterfront of Wanzai from the top of the iconic Zhuhai Tower, the new five-star property was designed by Wilson Associates' Singapore studio to bring the grandeur of the first Astor House to China's emerging Guangdong Province Riviera. Recalling the European Classical inspirations of the Astor aesthetic, this breathtaking destination boasts 251 stunning guest rooms and suites, a host of fine-dining selections, and over 1500 square-meters of grand public spaces, as well as a state-of-the-art spa and athletic club.

"In an age where even the most high-end hotels are designed to follow contemporary trends, our inventive team sought to creatively challenge what we've come to expect of luxury," says Soong In Hui, senior design manager in Wilson Associates' Singapore studio. "Serving as both designers and historians, we were committed to honoring the legacy of the Astor family, underscoring a firm adherence to a stylistic tradition not normally found in this part of the world."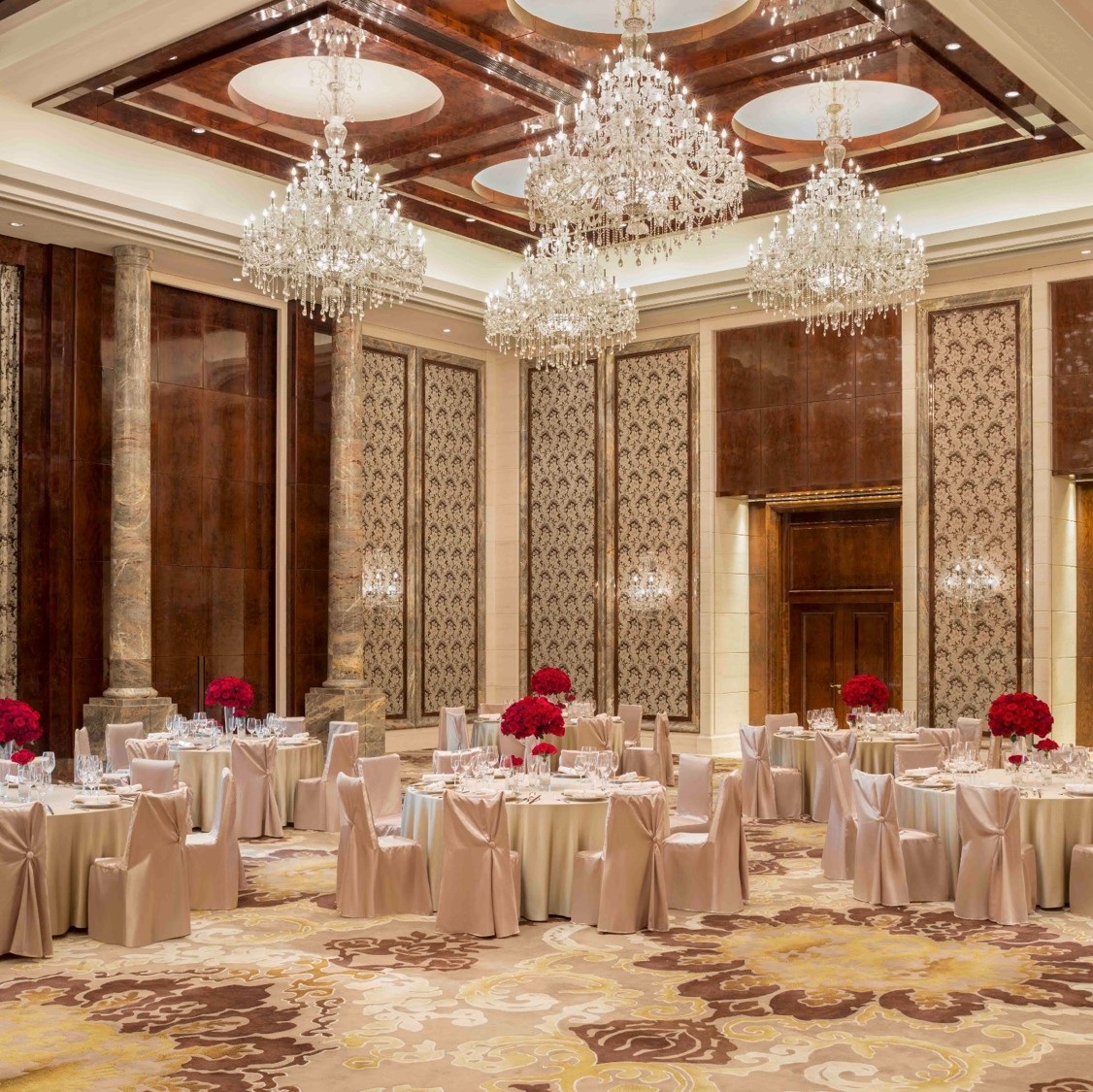 Recognized for its familiar Beaux-Arts interior vocabulary, St. Regis' spectacular 31-story outpost in Zhuhai cleverly translates the language of luxury into a distinct hospitality experience, unique to New York City circa 19th century. Each guest's arrival is hallmarked by signature standards of the St. Regis brand — bold color palettes, imported fresh flowers, and door-to-door butler service. The lobby's soft marble interiors draw the eye upward to a massive, glittering chandelier, of which there are over 500 of varying sizes throughout the hotel, hung from an ornately crafted ceiling.
As visitors continue to explore the hotel's lavishly adorned interiors, full-height glazing around every corner capitalizes on sweeping views of the South China Sea and the city lights of nearby Macau. Marrying the European styling with the local culture, Wilson Associates' design team curated an art program that journeys guests from the early beginnings of Zhuhai as a shipping port to the region's modern-day activities. This narrative is exemplified through eye-catching murals and custom landscape oil paintings — each piece depicting the locale through history while utilizing Western oil painting techniques — as well as dazzling collections of cut-crystal sculptures and antique artifacts.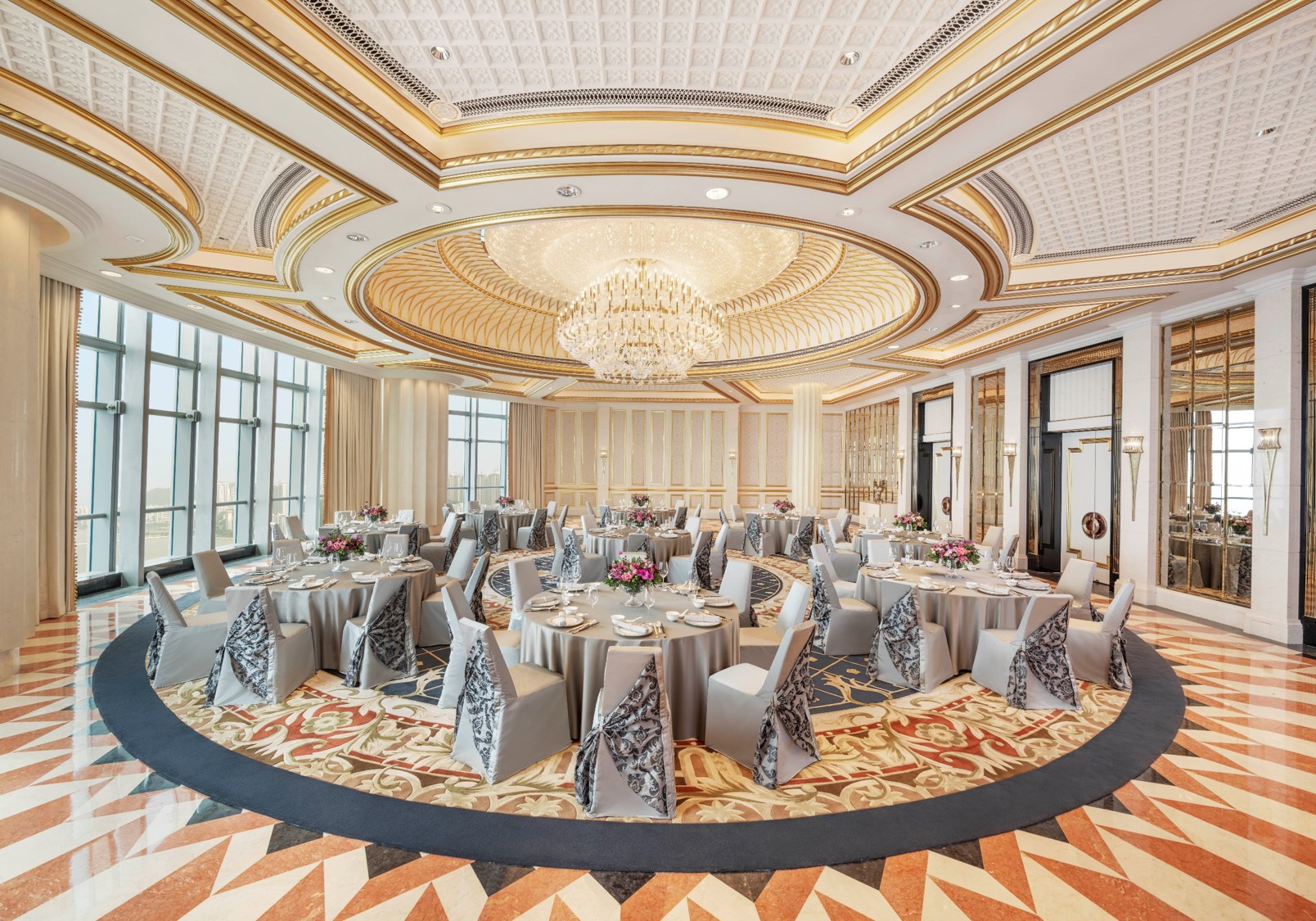 Each food and beverage space has its own distinct personality, ranging from casual to upscale. The sophisticated St. Regis Bar and lounge, located on the 41st floor, provides an ambience that is both elegant and moody. Located adjacent to the bar is Social, an all-day buffet inspired by the first-class dining saloons on cruises in the early 1900s. For a more formal dining experience, visitors will find Yan Ting upstairs, serving up classic Cantonese cuisine and sweeping views of the Macau and Zhuhai urban landscapes in a space that recalls the age-old practice of embroidery. An elevator ride to the 71st floor invites guests to LaBrezza for stately Italian fare in a setting inspired by the sights and scents of Italy's southern city of Puglia.
After dinner, guests retreat to impressive, private accommodations, each one blanketed in glamorous materials including luxurious, tufted upholstery and polished marble. All standard guest rooms and suites offer expansive floorplans, recalling the magnificence of the Gilded Age mansions frequented by the Astor family. For the St. Regis' affluent guests in search of even more space, the immaculate Presidential Suite occupies the entire 66th floor of the hotel and comes with a private indoor swimming pool. The 1,100-square-meter room represents the epitome of grandeur, including a grand bedroom, an all-marble bathroom with whirlpool, living and dining rooms complete with a bar and wine cellar, and a private study, as well as a private gym and an indoor pool.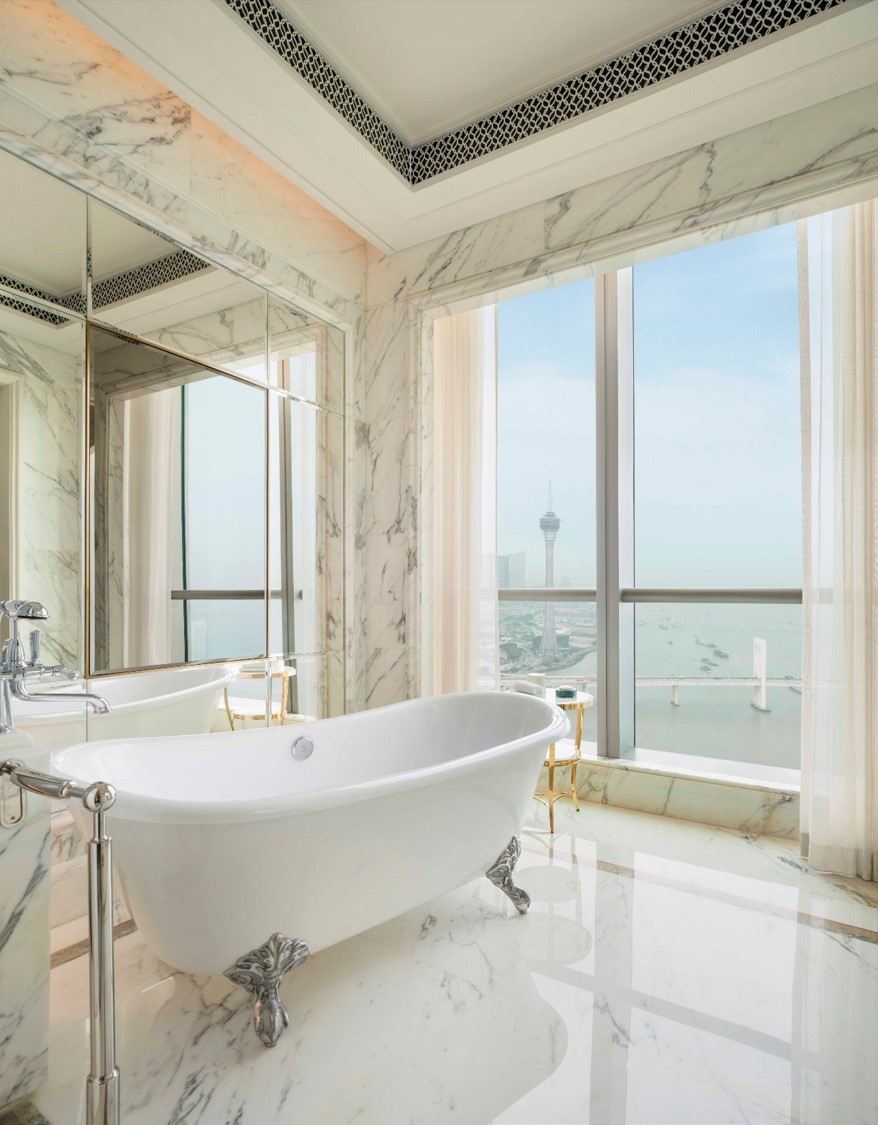 The St. Regis Hotel Zhuhai has over 1,500 square meters of public space, including an indoor and outdoor swimming pool located on the 69th and 71st floors respectively, with stunning views of Macau. Two magnificent ballrooms and a variety of meeting and recreation areas round up the space at the St. Regis Hotel Zhuhai.
Aptly suited for astute travelers and distinguished business executives alike, the St. Regis Hotel Zhuhai opened in October 2018.
---
Petrie PR is a dynamic boutique Asia based PR agency providing specialist communications strategy for the luxury lifestyle, travel, property, design and spa sectors.
Regionally and internationally connected, our reach spans all the most influential media in China, Hong Kong, Singapore, Taiwan and Indonesia as well as emerging markets including Malaysia, Vietnam and Thailand.
Find out more about us.