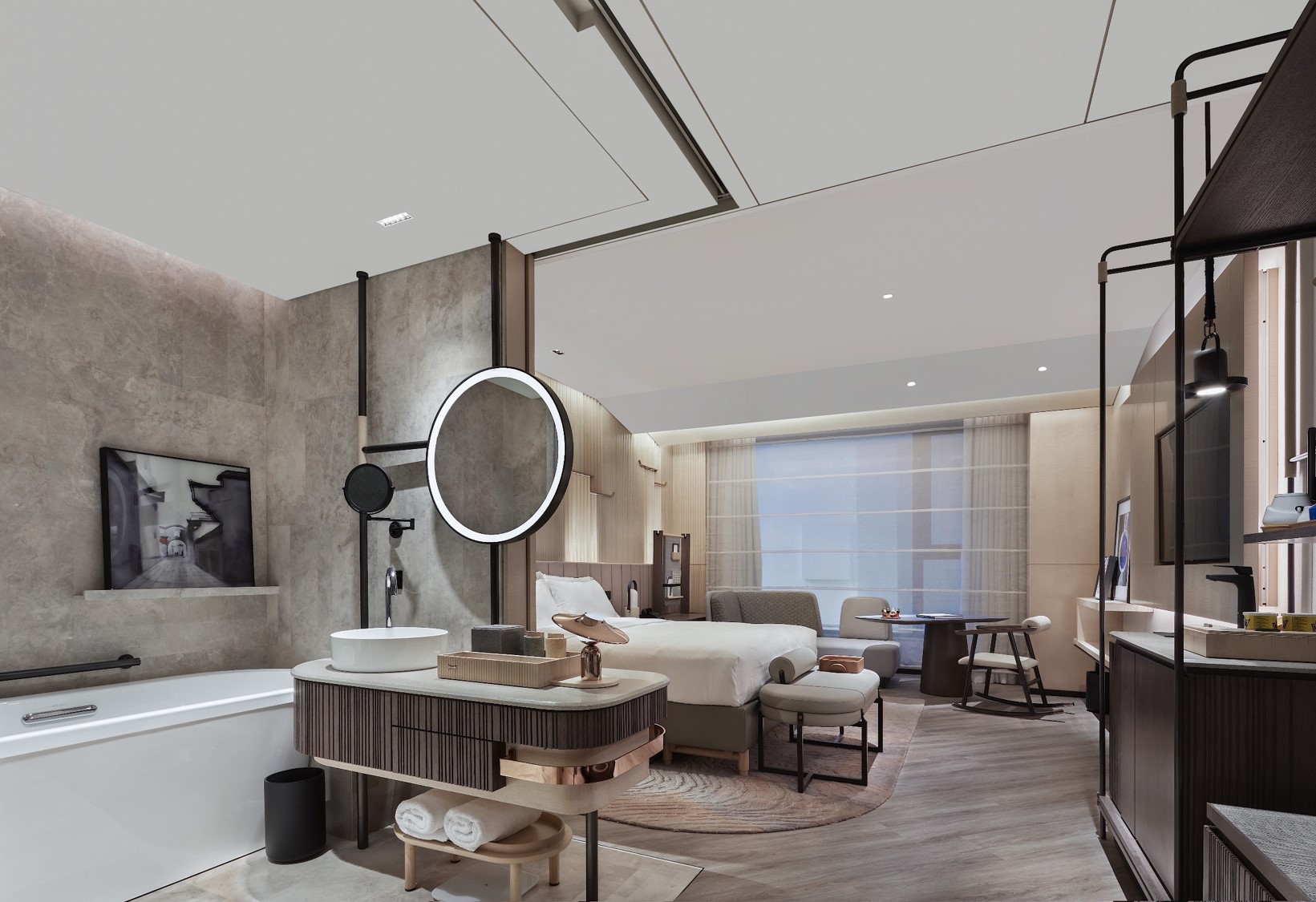 15 Jun

Wilson Associates Showcases Coli Hotel Fuzhou

Global architectural interior design film Wilson Associates is proud to present the model guest rooms for the Coli Hotel Fuzhou, located in the capital and one of the largest cities in the Fujian province of China. Scheduled to open in Q4 2021, Coli Hotel Fuzhou will offer 207 guest rooms and suites to business travelers visiting the sprawling industrial and transportation hub in the heart of Fuzhou. China Overseas Property, a real estate investment company, tapped Wilson Associates' Singapore studio to craft a design aesthetic that captures the natural beauty of the surrounding landscape.

Wilson Associates' design team drew inspiration from the city's well-known history and culture—dating back to more than 2,200 years. The design concept begins with the guest corridors, named "The Alley," which serves as a journey to the guest experience. The corridors and elevator lobby reinterpret the Fuzhou-style architectural roofs and historic pavements in the stone surfaces. "The Alley" experience features a modern interpretation of a traditional Chinese bird cage. A decorative hand-blown glass dome showcases imitations of native birds perched on golden tree branches.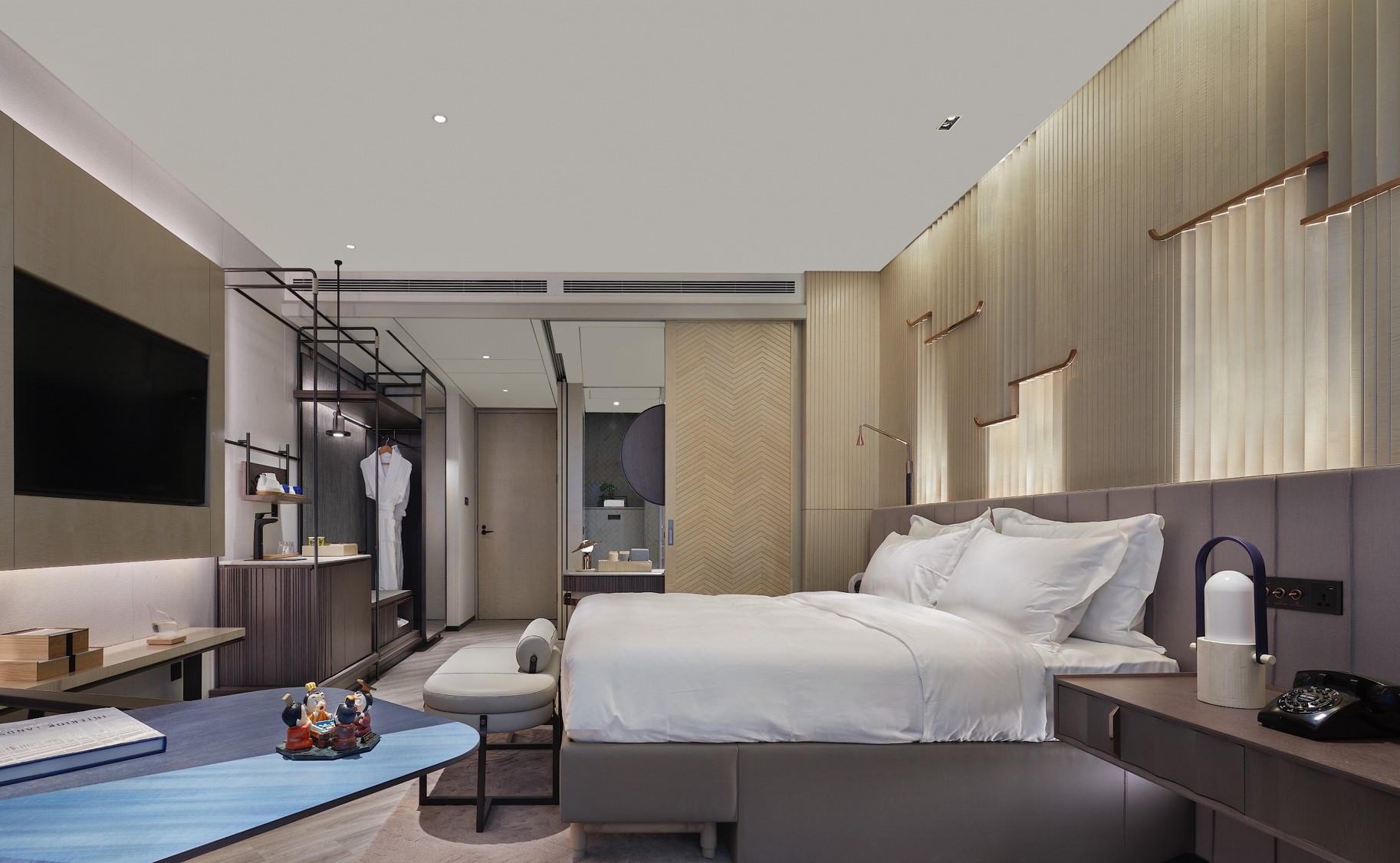 After walking through The Alley experience, travelers reach the guest rooms, dubbed "The Studio." Upon entering the studio, guests are greeted at the doorway by a wooden sculpture of a bird perched on top of a ledge. The bird holds a personalized handwritten message for guests in its beak. The foyer further welcomes visitors with an adjustable cubicle that doubles as wardrobe storage and a minibar. Adjacent to the foyer is the guest bathroom which showcases contemporary design elements from floor-to-ceiling tiles to a free-standing vanity countertop. The neutral color palette combined with warm metallic finishes create a spa-like presence.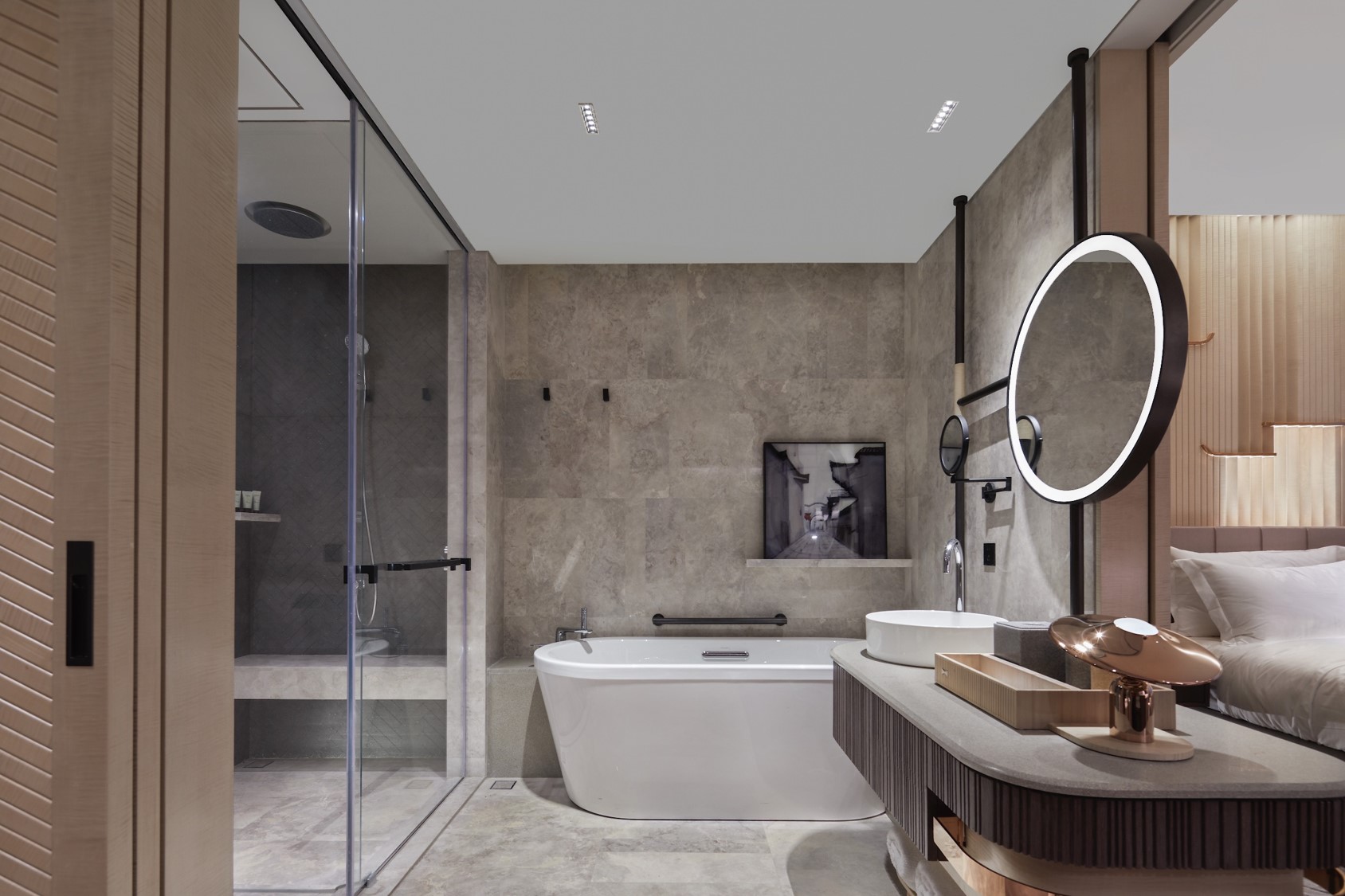 To create an engaging experience for travelers, the Singapore studio meticulously incorporated design elements that showcase the rich cultural heritage of Fuzhou. Inspired by Sanfang Qixiang's unique architecture, the feature wall above the headboard recreates the curvaceous pattern of traditional horse-saddle roofs in historic Fuzhou. "The Studio" features locally inspired design elements incorporated into the modern furniture, whimsical artwork, contemporary lighting fixtures, and magazine racks combined with moveable table lamps. The guest room showcases a color palette that offers neutral tones paired with warm metallic accents to create a relaxing presence.
Wilson Associates' Singapore studio was also commissioned to design Coli Hotel Fuzhou's lobby, serviced apartment lobby area, all-day dining venue, specialty restaurant, Chinese dining establishment, grand ballroom, board room, meeting room, health club, and other public areas.
---
Petrie PR is a dynamic boutique Asia based PR agency providing specialist communications strategy for the luxury lifestyle, travel, property, design and spa sectors.
Regionally and internationally connected, our reach spans all the most influential media in China, Hong Kong, Singapore, Taiwan and Indonesia as well as emerging markets including Malaysia, Vietnam and Thailand.
Find out more about us.