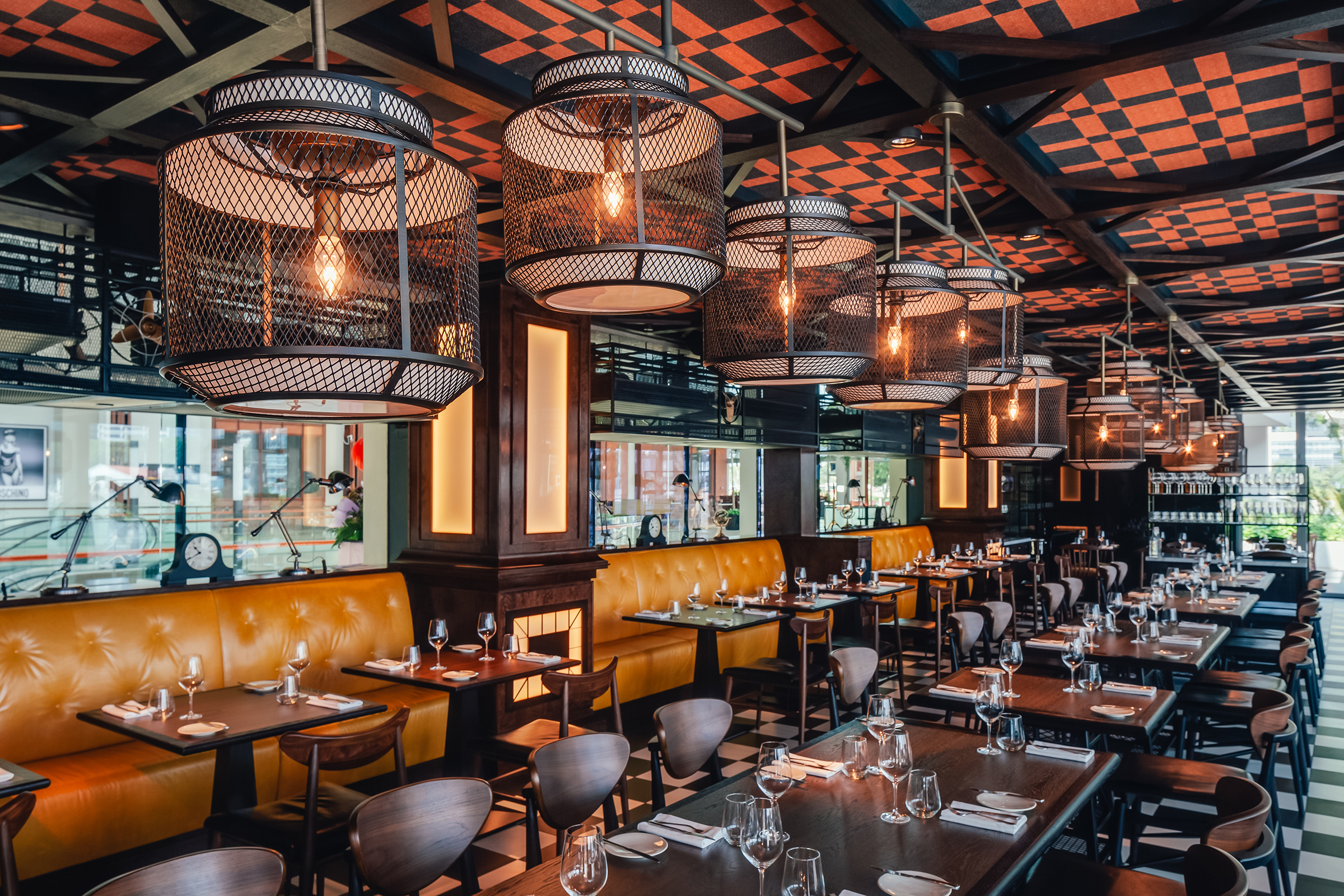 20 Jul

Wilson Associates – Blueplate Studios Creating Dynamic Culinary Experiences To Stimulate All Five Senses

Blueplate Studios, an extension of the internationally renowned architectural interior design firm Wilson Associates, is an energetic Food and Beverage design lab creating extraordinary restaurant concepts worldwide. Launched in 2009, Blueplate takes a holistic approach to each project and creates an all-encompassing dining experience that intensifies, envelops and integrates the five senses of each guest's dining experience.

Focusing on bespoke interiors for restaurants and bars, Blueplate Studios also provide a range of food and beverage services including food concepts and menu engineering, tabletop and uniform design, front-of-house and back-of-house planning, market research, branding and graphic design, resulting in a holistic design that embraces all aspects of the original concept. Blueplate Studios is a multi-disciplinary design consultancy that offers clients tailored business solutions to ensure each culinary venue is the perfect blend of ambience and functionality.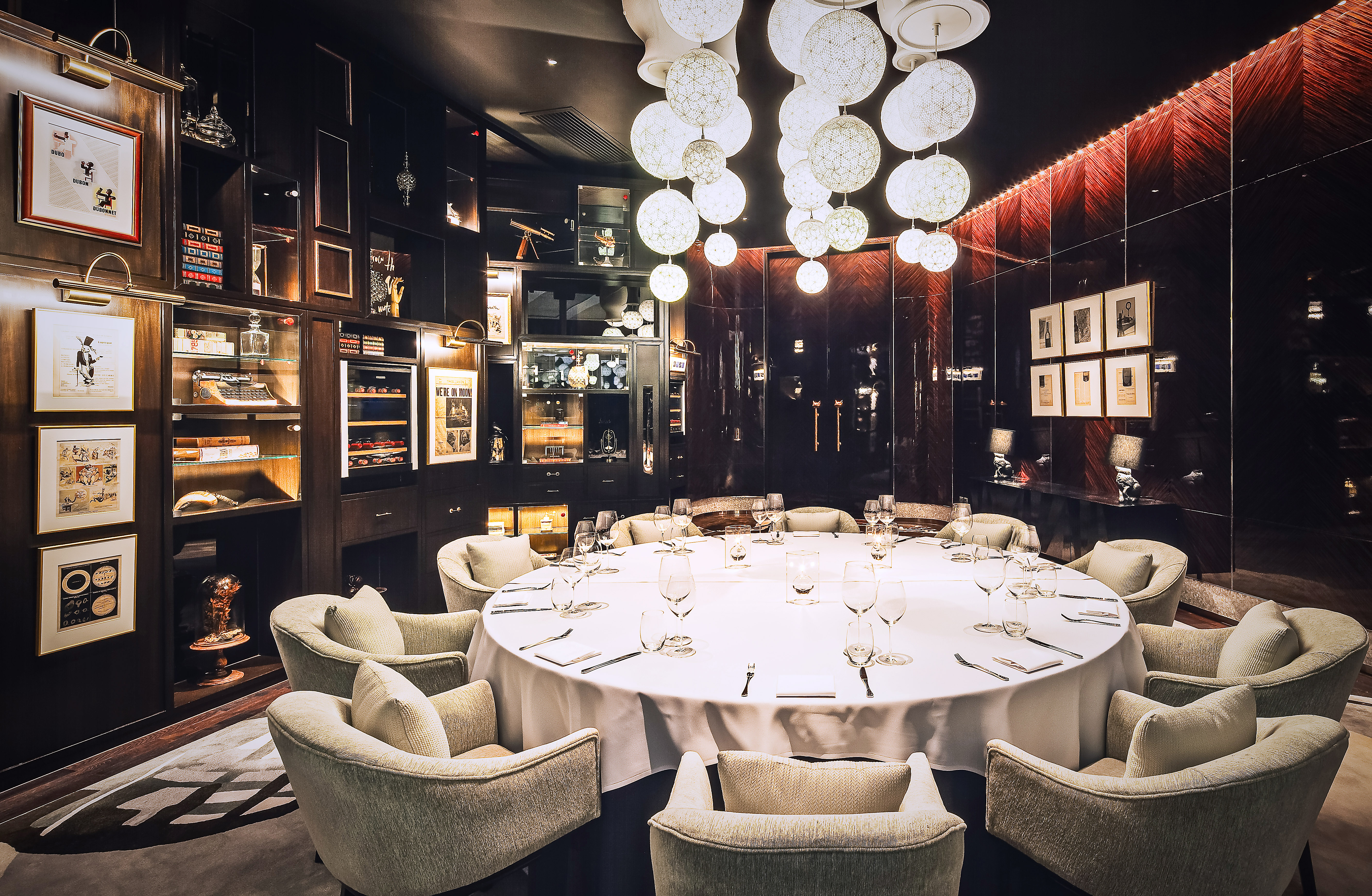 "With multi-disciplinary professionals in food operations, management, and culinary design, Blueplate Studios redefines the dining experience as a holistic and immersive journey for guests," says Managing Director and Chief Creative Officer Dan Kwan. "Our philosophy is simple: to provide the client with an all-encompassing culinary experience."
"Working very closely with each individual client, we interpret the brief to create a balanced and integrated F&B experience that reflects the owner's vision and brings it to life," says Associate Design Director Zara Maducdoc. "We want to create distinct and compelling restaurant concepts that offer an unrivaled and comprehensive culinary experience for guests."
Taking into account each project's location and setting, Blueplate Studios creates iconic bespoke spaces that take guests on a captivating journey throughout the dining experience. The studio's portfolio includes iconic and celebrity chef-driven restaurants and bars, such as Adrift by David Myers in Singapore, Le Lapin at the I.M. Pei designed Macau Science Center, and Gordon Ramsay's restaurants Bread Street Kitchen in Singapore and Plan Food in London.
Adrift by David Myers
A stunning urban restaurant unlike anything else in Singapore, Adrift combines contemporary design with nostalgic charm, blending the essence of California and Asia in all aspects of the design aesthetic.
This eclectic and lively restaurant is a sculptural masterpiece within the Marina Bay Sands resort that pays homage to the wanderlust spirit of restauranteur David Myers.
Le Lapin
Inspired by the owner's Chinese zodiac sign and the circular space of the restaurant, this quirky French eatery incorporates the concept of the rabbit and the moon throughout its striking interiors, immersing guests in the symbolic design narrative and providing a multi-sensory culinary experience.
Blueplate Studios worked holistically to bring the concept to life in all aspects from brand identity to artwork, and custom carpets to the striking 16-meter-tall wine wall.
Bread Street Kitchen
While staying true to Bread Street Kitchen's industrial East London roots with corrugated steel and checkered tiles, Blueplate Studios reinvents certain brand elements to create an atmospheric and visually stunning dining experience.
While fashioned after the original London properties, this two-story restaurant at Marina Bay Sands resort incorporates new design components, such as local manhole covers, to bring an authentic Singaporean touch to the lively restaurant.
Plane Food
True to its concept, "to enter and exit on a breeze," the interior design of Chef Gordon Ramsay's restaurant at Heathrow Airport Terminal 5 emphasizes movement through design features like bands flowing through the restaurant and chamfered corners. The architecture is modern, taking inspiration from the sleek and aerodynamic features of planes. Vintage reproductions are used throughout to create a nostalgic look and feel.
Blueplate Studios has a vast portfolio of restaurant, bar, lounge and even concepts and market research for clients across the globe. The studio's designs have won numerous awards as well, including Gold Key, Hospitality Design, and Restaurant & Bar Design Awards. Current projects include F&B experiences in the United States, Southeast Asia, Europe, and the Middle East.
---
Petrie PR is a dynamic boutique Asia based PR agency providing specialist communications strategy for the luxury lifestyle, travel, property, design and spa sectors.
Regionally and internationally connected, our reach spans all the most influential media in China, Hong Kong, Singapore, Taiwan and Indonesia as well as emerging markets including Malaysia, Vietnam and Thailand.
Find out more about us.