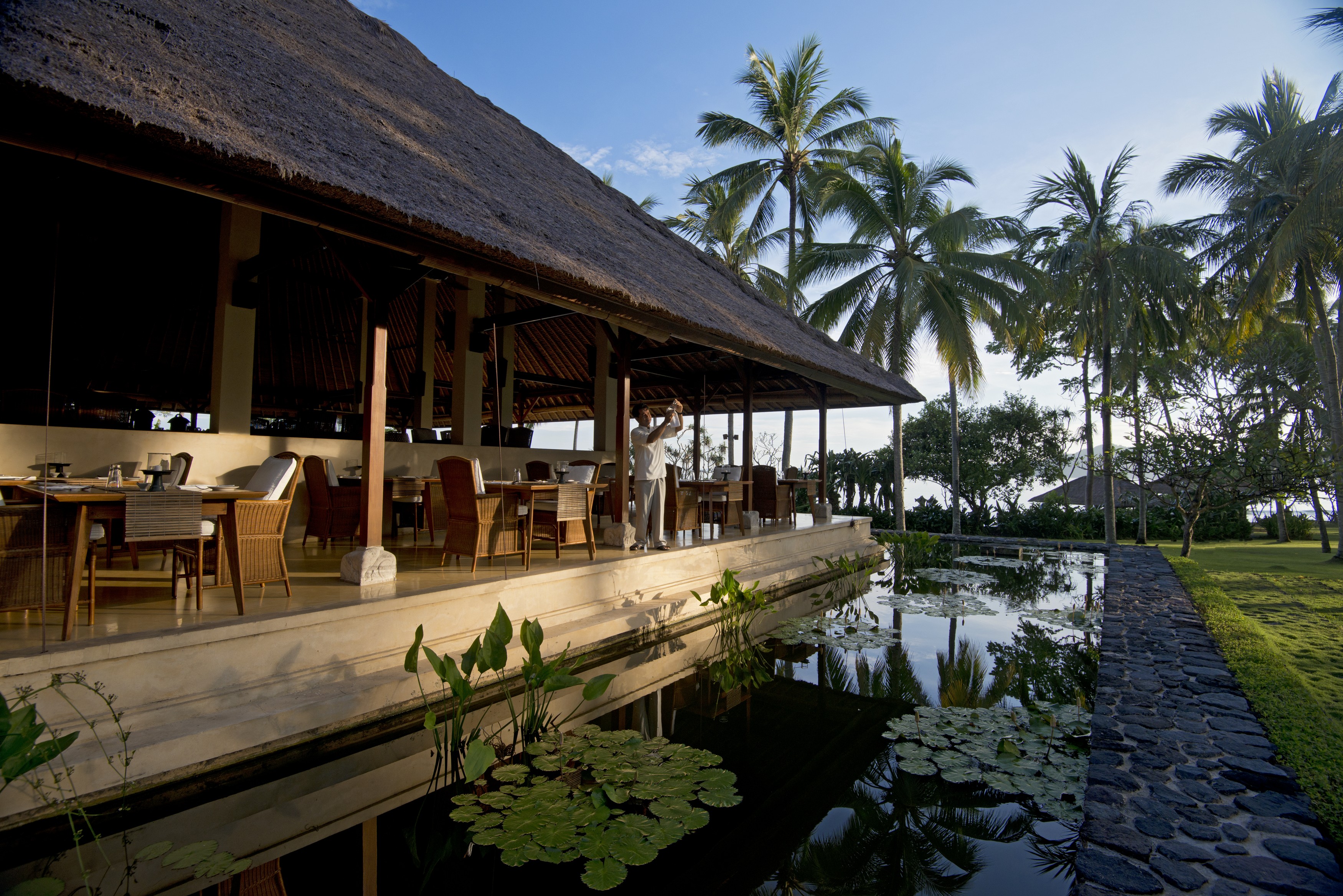 22 Aug

Village Dining with the Bali Aga – An extraordinary dining experience curated by Alila Manggis

From the culinary team at Alila Manggis comes an extraordinary dining experience curated for couple celebrations and exclusive family unions, enjoyed within a uniquely timeless setting. Crafted exclusively for one couple or family per day, this epicurean journey takes guests to the ancient pre-Hindu era village of Tenganan in East Bali, home of the indigenous Bali Aga that has remained unchanged for centuries, where they will have the privilege of dining in the home of Pak Gede, one of the village residents.

Tenganan is derived from the word 'tengah', which means to move inwards, and reflects the relocation of the village from the seaside to its rural setting ringed by hills. Pak Gede and his family are fourth-generation residents of Tenganan's isolated community of Bali Aga, who are believed to be descendants of the aboriginal Balinese that existed long before the Hindu-Javanese Majapahit migrated to the island.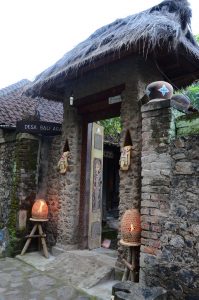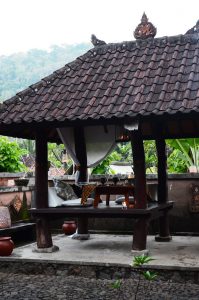 Craft and artistic skills passed down from their ancestors provide the main means of living. Pak Gede's artistic works include woodcarving, Balinese calendar and Sanskrit writing on palm leaves, as well as tableware crafted from pandan leaves. His wife handcrafts Geringsing, a traditional woven textile made using a special weaving technique known as double ikat.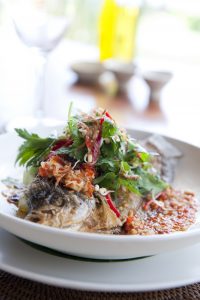 Entering Pak Gede's house compound is like stepping into a museum. The architecture is that of a well-preserved ancient Balinese-style house with largely open structures within a high-walled garden compound, including separate structures for the kitchen, sleeping areas, bathing areas and shrine.
Inside the living quarters, a spacious roofed platform, known as the bale sekenem with six massive ulin wood pillars, is used for weddings, the puberty rite of teeth-filing, and countless festive celebrations in the Balinese calendar. A low dining table set up in the bale, complete with earthen tableware and traditional oil lamps, provides the setting for the authentic culinary experience to come.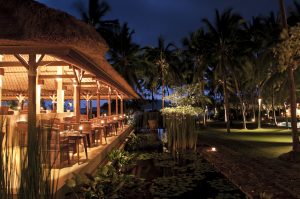 In the kitchen next to the bale is where Pak Gede's wife will prepare Bali Aga delicacies on a flaming coconut husk fire pit, assisted by a butler and chef from Alila Manggis. On this special menu will be a delicious feast of homemade Balinese dishes, including soup, a selection of five family-style dishes, and dessert. Experience the perfect ensemble of an intimate Balinese family meal with the luxury of a private butler, and wine and champagne pairings, while being serenaded by a Balinese musician playing the rindik, a traditional bamboo instrument.
Offering an intimate experience of the ancient Bali Aga lifestyle that is rarely accessible by anyone outside the village, this is a truly one-of-a-kind experience. An unforgettable way to celebrate a birthday, honeymoon or anniversary, or make the ultimate romantic proposal.
For more information, visit www.alilamoments.com/manggis/happenings and follow our social media @alilamanggis