20 Nov

Two Roads Hospitality Asia, Chief Marketing Officer Doris Goh, Awarded Cmo Asia Leadership Excellence 2016

Two Roads Hospitality Asia is honoured to announce that Doris Goh, Chief Marketing Officer, has been awarded the CMO Asia's Leadership Excellence Award as one of Asia's 50 Women Leaders in Marketing. Doris is one of four hoteliers recognised in this year's awards.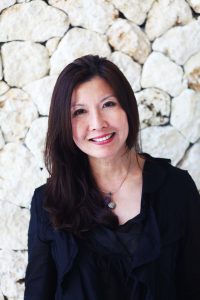 The Asia Women Leadership Excellence Award acknowledges individuals who have done extraordinary work with a proven track record of their achievements including the ability to foster business sustainability.
Doris joined Alila Hotels and Resorts – now one of five brands under Two Roads Hospitality – to spearhead brand building and sales & marketing back in 2003. As Chief Marketing Officer at Two Roads Hospitality Asia, she is tasked with driving global marketing strategies for its brands and building an even stronger brand culture in the group's expansion across Asia Pacific. Doris was the first Asian Woman to serve as education chairperson and Asia Pacific Council representative at the Association of Corporate Travel Executives (ACTE) back in 2002. In September 2013, Hotelier India named her in their 2013 Power 100 List of the Top 100 "Most Influential People in the Hospitality Industry".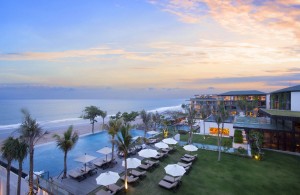 Mark Edleson, President of Two Roads Hospitality Asia commented: "Doris was our first employee when moving the Corporate Office to Singapore from Jakarta in late 2003.  She has been a tireless contributor to the team since then taking the lead in defining the Alila brand and bringing it to its current level of recognition and success while embracing and amplifying our message of environmental sustainability.  More recently, she has spearheaded efforts to integrate with our new American partners as we introduce their brands in Asia and expand our global distribution capabilities."
"I'm deeply honored by the accreditation but I owe much of my success to a talented team, both at corporate and hotel levels as they are the ones who had to deliver the brand promise. I'm also very fortunate to be working with an excellent Executive board, I won't be able to do as much for brand Alila without their support and endorsement." said Doris.
Alila Hotels and Resorts is highly recognised as a leader in sustainable tourism – firmly respecting and preserving the way of life and traditions of local communities and believing that the environment, both natural and social, is critical to the sustainability of its business. Alila announced the implementation of a Zero Waste Policy across its portfolio of hotels in Bali this August, further underlining its commitment to sustainable tourism. Under Two Roads Hospitality Asia, Doris will continue to drive global marketing into the digital realm of direct consumerism, channelling new platforms for its brands – Alila, Destination, Thompson, tommie and JDV – across the Asia Pacific.
---
Petrie PR is a dynamic boutique Asia based PR agency providing specialist communications strategy for the luxury lifestyle, travel, property, design and spa sectors.
Regionally and internationally connected, our reach spans all the most influential media in China, Hong Kong, Singapore, Taiwan and Indonesia as well as emerging markets including Malaysia, Vietnam and Thailand. We provide effective, integrated solutions, offering a tailored bespoke approach to support objectives and determine the best results to help drive business.
Find out more about us here.