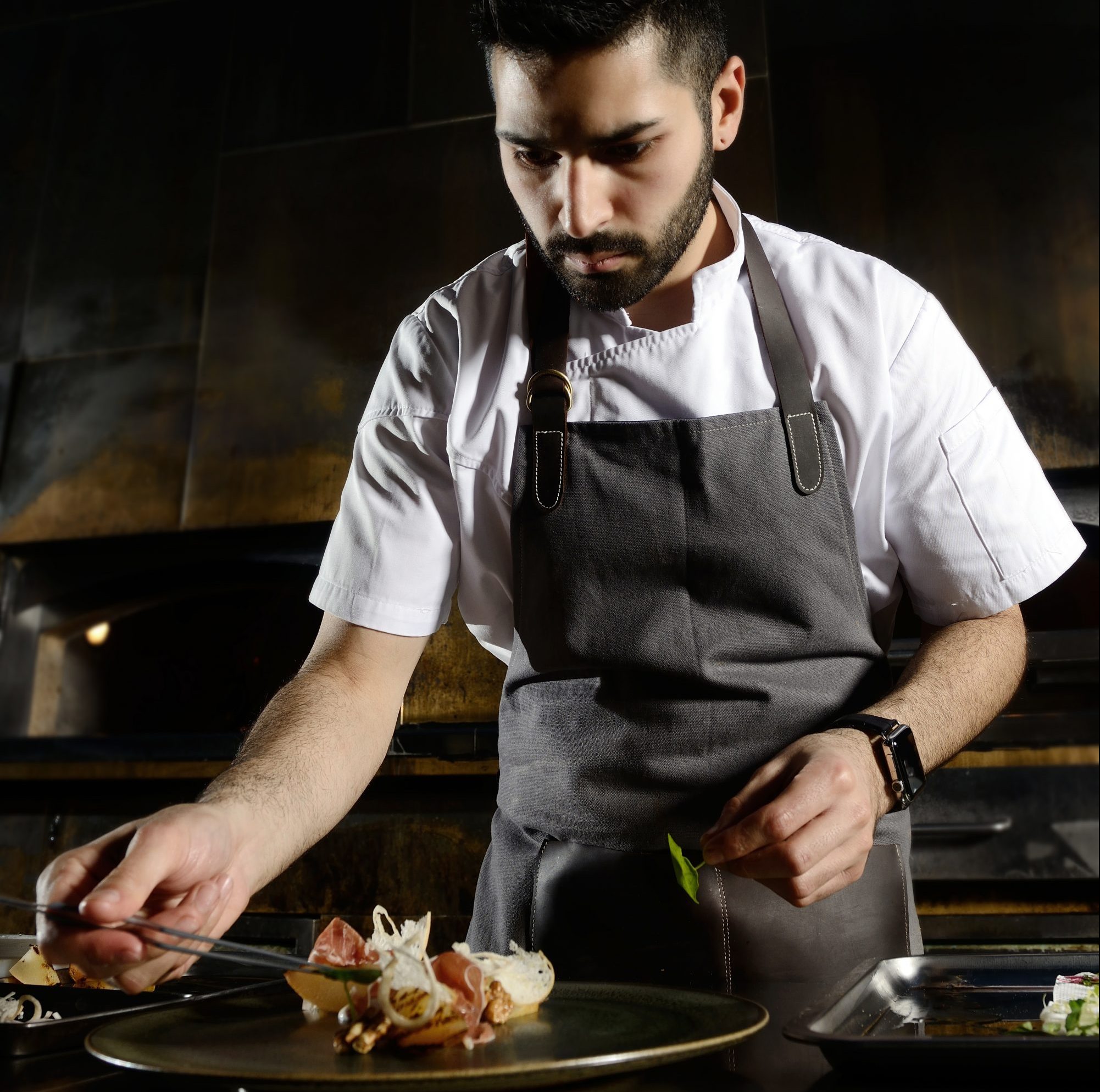 14 Feb

Sureño Sets the Tone for Refined Mediterranean Dining in Beijing

Sureño at The Opposite House, Beijing's acclaimed Mediterranean dining destination, is set to elevate its offerings with a refreshed culinary style led by their new award-winning chef, Talib Hudda.

Known for his inventive approach and refined technique, Chef Talib has taken classic, well-loved dishes from the sun-kissed Mediterranean region and given them sophisticated yet innovative new takes. The chef's creative combinations and elegant visual presentations serve to highlight the wholesome flavours and outstanding quality of his ingredients, including seasonal produce sourced locally in Beijing.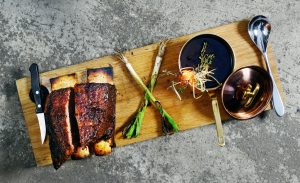 The sophisticated new menu expands Sureño's culinary footprint across every corner of the Mediterranean region, with enticing seafood dishes like Smoked Salmon Carpaccio, Scallops with Romesco and Cauliflower, Squid and Manchego and the Fassolatha with Caviar, a delicately balanced dish of white kidney bean puree with basil oil, charred avocado, white beans cooked in pesto, and premium caviar. Meat-lovers will be spoilt for choice between the Beef Cheek with Cumin and Potato, Tamarind and Pine Nut Torchon of foie gras, Angus Beef Tenderloin and Celery Root, Braised Lamb Leg and Harissa and the Pork and Parsley, an irresistibly decadent dish of roasted suckling pork belly with tomato ragout, parsley oil and zaatar.
Chicken Globe and Falafel
Fassolatha with Caviar
Smoked Salmon Carpaccio
Tamarind and Pine Nut Torchon of foie gras
The Opposite House
Braised Lamb Leg and Harissa
New vegetarian creations, including the Kalamata Gnocchi and Porcini and a crisp and tender Chickpea Panisse tantalisingly paired with dill, lemon foam and fennel cucumber salad, are sure to tempt any palate. Guests in the mood for poultry may choose between the Chicken Globe and Falafel or the Duck Breast with Beets and Pistachios.



"Beijing is an exciting city to express my culinary creativity, because it has a deep respect for culinary traditions yet is hungry for new innovations. The new Sureño offers a mix of the fresh and the familiar, so guests can experience the authentic flavours of the Mediterranean, elevated with an intriguing sense of discovery," says Chef Talib.
The Canadian-born chef has worked in acclaimed restaurants around the world, from The Pear Tree in Vancouver to Marchal in Copenhagen, where he helped the restaurant earn its first Michelin star. He has represented Canada at the world's most prestigious culinary competition, the Bocuse d'Or, and won two team awards from the British Columbia Chefs Association. Talib moved to Beijing to helm The Georg by Georg Jensen as executive chef, and helped the restaurant earn several prestigious accolades during his stint there.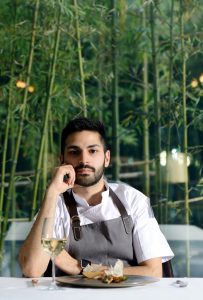 Sureño's refined menu will be complemented by the restaurant's elegant and comfortable setting as well as warm, dedicated service led by new restaurant manager Mostafa Zeineldin, presenting a dining experience that is distinctly modern yet approachable. Mostafa had formerly managed another restaurant within the Swire Restaurants family, the highly acclaimed The Continental restaurant in Hong Kong.
"As Beijing continues to grow into one of the most sophisticated fine dining markets in the world, Sureño continues to evolve its offerings to present a refined, world-class experience. With our new chef Talib Hudda and new manager Mostafa Zeineldin at the helm, I have no doubt that Sureño will reaffirm its place as Beijing's premier destination for fine Mediterranean cuisine," says Mark Passmore, General Manager of The Opposite House.
---
Petrie PR is a dynamic boutique Asia based PR agency providing specialist communications strategy for the luxury lifestyle, travel, property, design and spa sectors.
Regionally and internationally connected, our reach spans all the most influential media in China, Hong Kong, Singapore, Taiwan and Indonesia as well as emerging markets including Malaysia, Vietnam and Thailand.
Find out more about us.