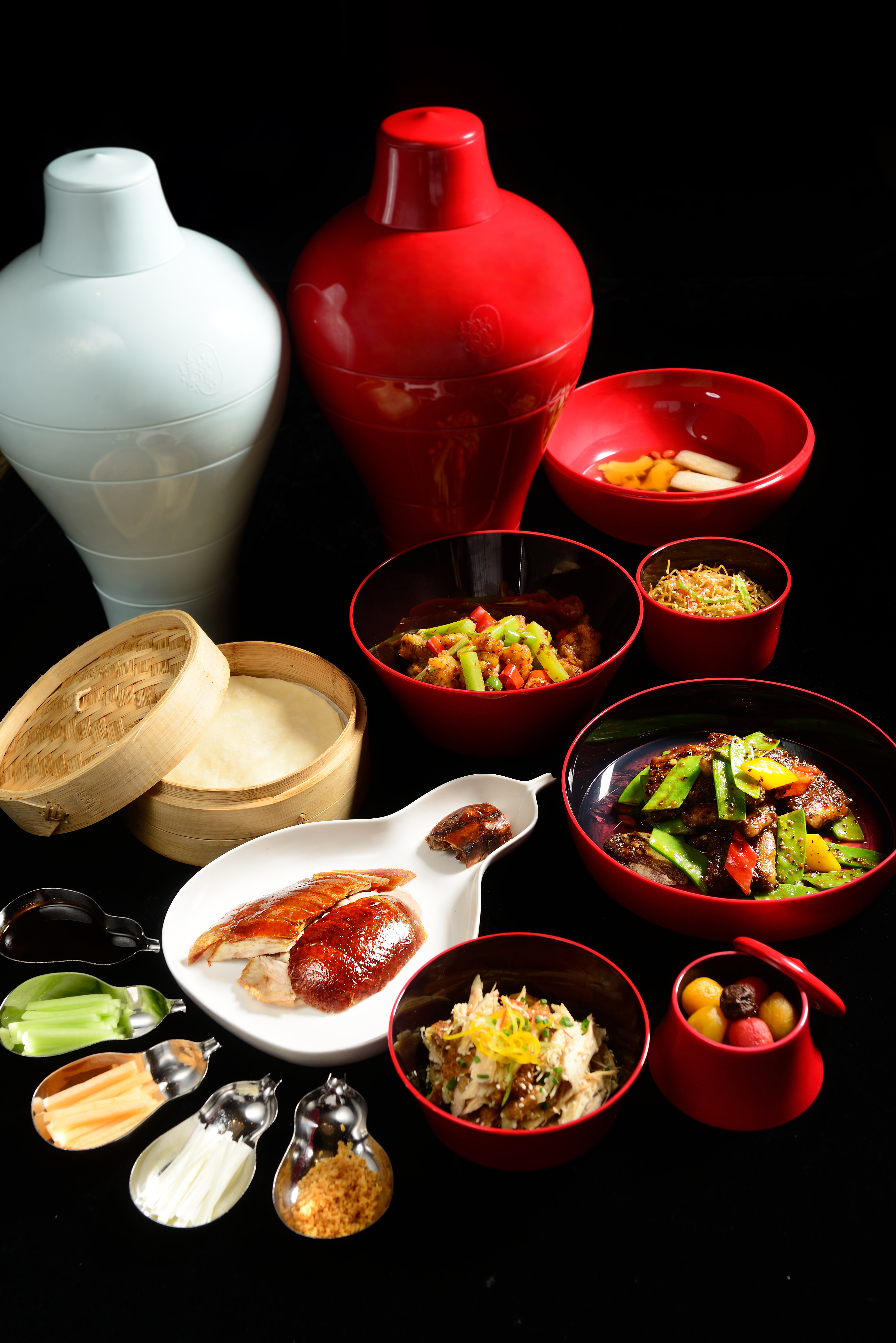 10 Oct

The Opposite House presents a Ming Dynasty dining experience at Jing Yaa Tang in collaboration with ibride, the eminent tableware brand

The Opposite House is pleased to announce its collaboration with eminent tableware brand ibride to launch a Ming Dynasty-inspired meal at Jing Yaa Tang. The four-week collaboration begins on 13 October and lasts until 9 November 2016. Priced at RMB 528* per set, the Ming Dynasty-inspired meal is available for lunch and dinner.

The first round of collaboration runs from 13 to 26 October and opens with Chilled Cherry Tomatoes Marinated in Plum Sauce and Homemade Braised Pulled Chicken followed with a hearty Conch Soup with Mushrooms. Main course selections include Deep-fried Bull Frog with Chili and Sichuan Pepper, Wok-fried Beef Ribs with Black Pepper and Onion, and Stir-fried Noodles with Soy Sauce.

The second round of collaboration runs from 27 October to 9 November, and presents Marinated Eggplant in Homemade Chili Oil, Sichuan Poached Chicken with Crushed Peanuts in Spicy Sauce, and delectable Hot and Sour Soup with Shandong Sea Cucumber. Main course offerings include Braised Pigeons with Scallions, Sliced Beef in Superior Sour Broth, and Fried Rice with Vegetable and Egg.

Jing Yaa Tang's signature Beijing Roast Duck is included in the Ming Dynasty-inspired meal.

"ibride's Ming Dynasty vase is a very captivating tableware with elements of delightful surprise. Our collaboration with ibride echoes both brands beliefs in providing a unique dining experience using high quality products", says Mark Passmore, General Manager of The Opposite House.

The Opposite House holds a number of diverse brand collaborations throughout the year, comprising afternoon teas, set lunches, room packages and many others.

To make reservations at Jing Yaa Tang, please call +86 10 6417 6688 or email jingyaatang@theoppositehouse.com

*Price is per set and subject to 10% service charge and 6% VAT on the total bill.