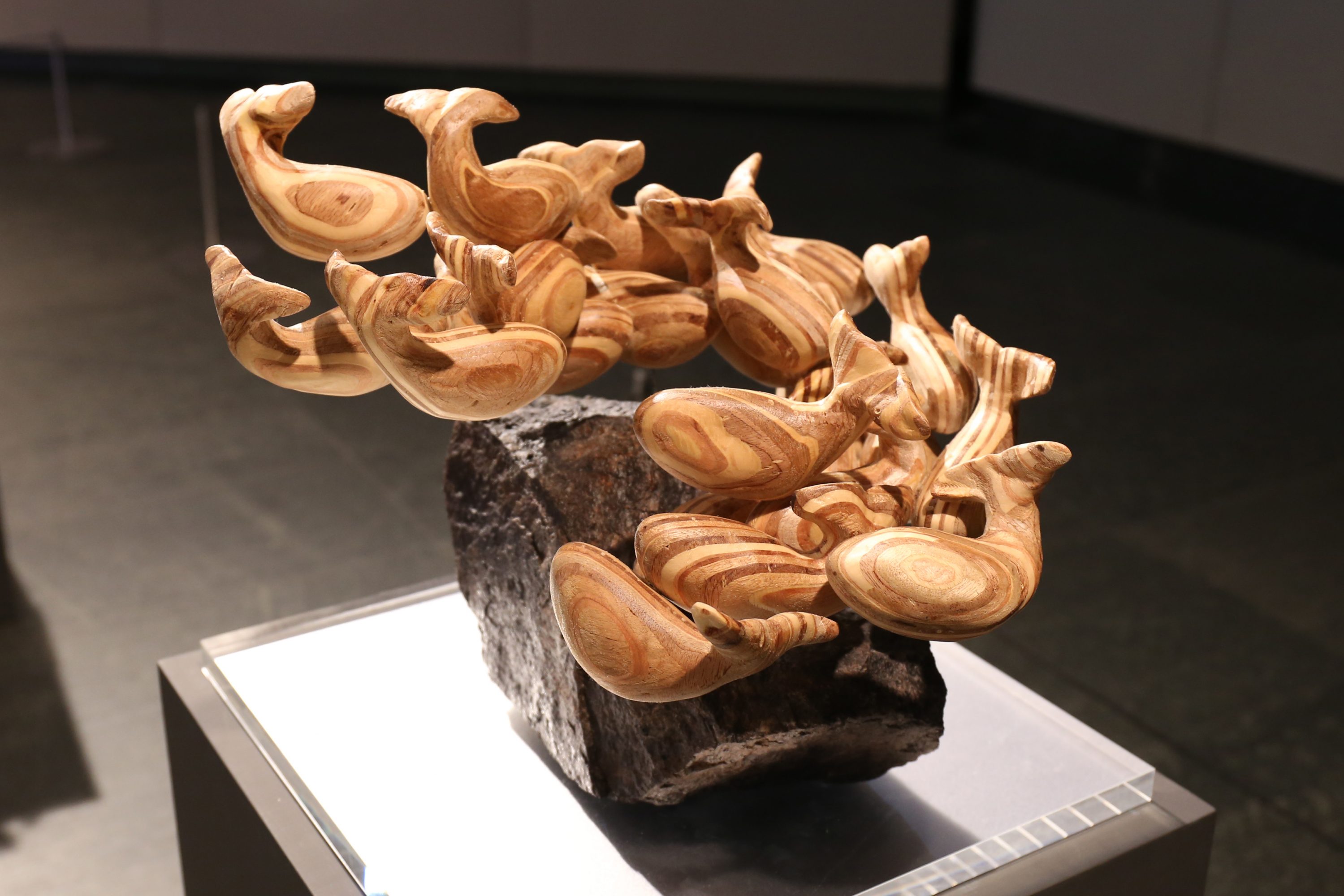 02 Jul

Taipa Village Cultural Association Presents Tong Chong's Wooden Sculpture Exhibition –"Restless Nature"

Discovering techniques with plywood from three years of dedicated research

Taipa Village Cultural Association takes great pleasure in presenting accomplished local artist Tong Chong's wooden sculpture exhibition "Restless Nature" in Taipa Village Art Space.  The exhibition showcases Tong's new collection, created using pioneering plywood techniques, and reflects the results of his three years of research on using the material.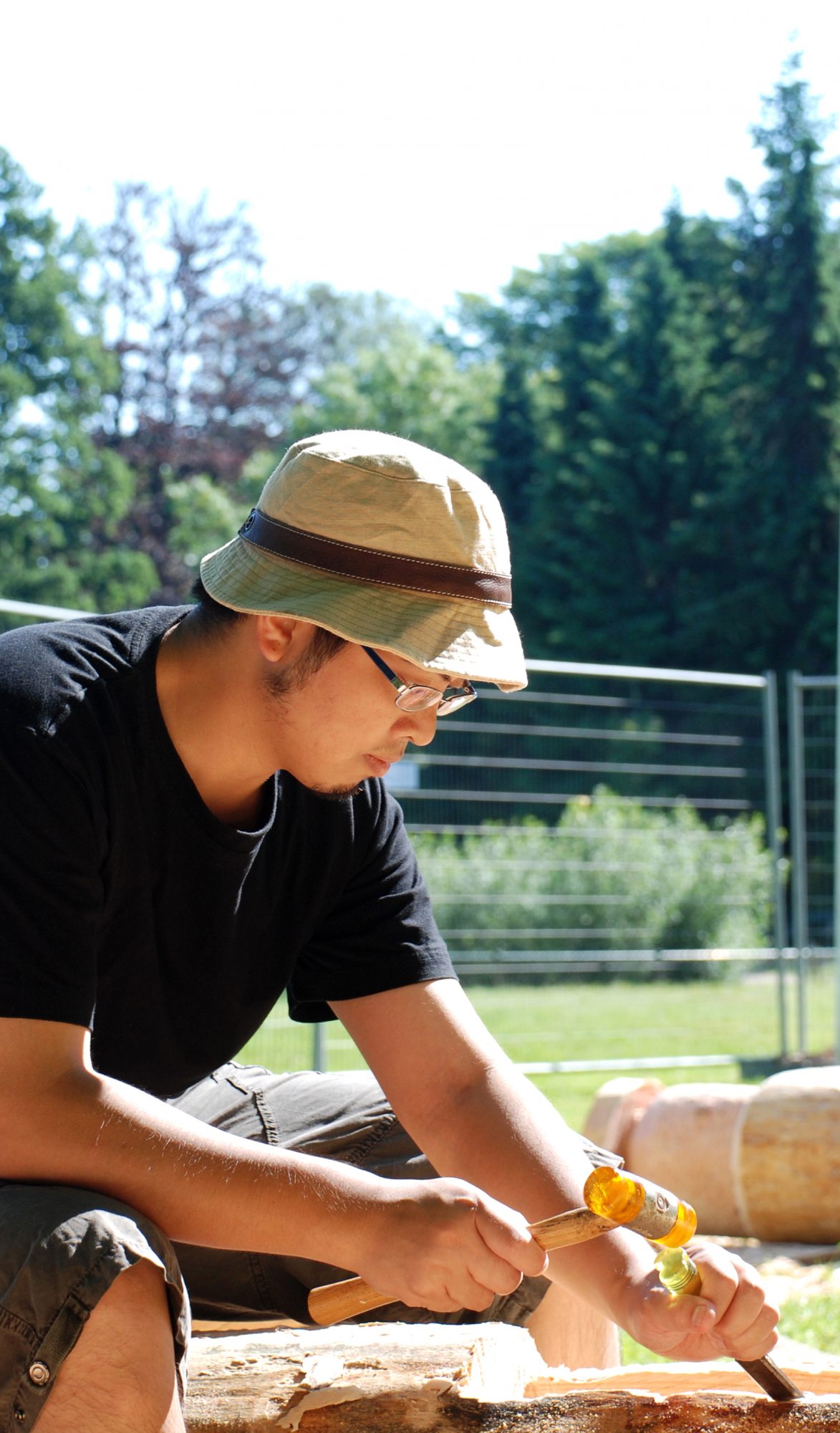 As an established wood-carving artist, Tong is a skilled creator of sculptures that depict fictional creatures and figurative forms in natural wood block. His creations reflect the modern society and culture as well as everyday habitual human activity, emphasising a return to the nature of humanity and an orientation of roles, and examining human behaviour in modern society.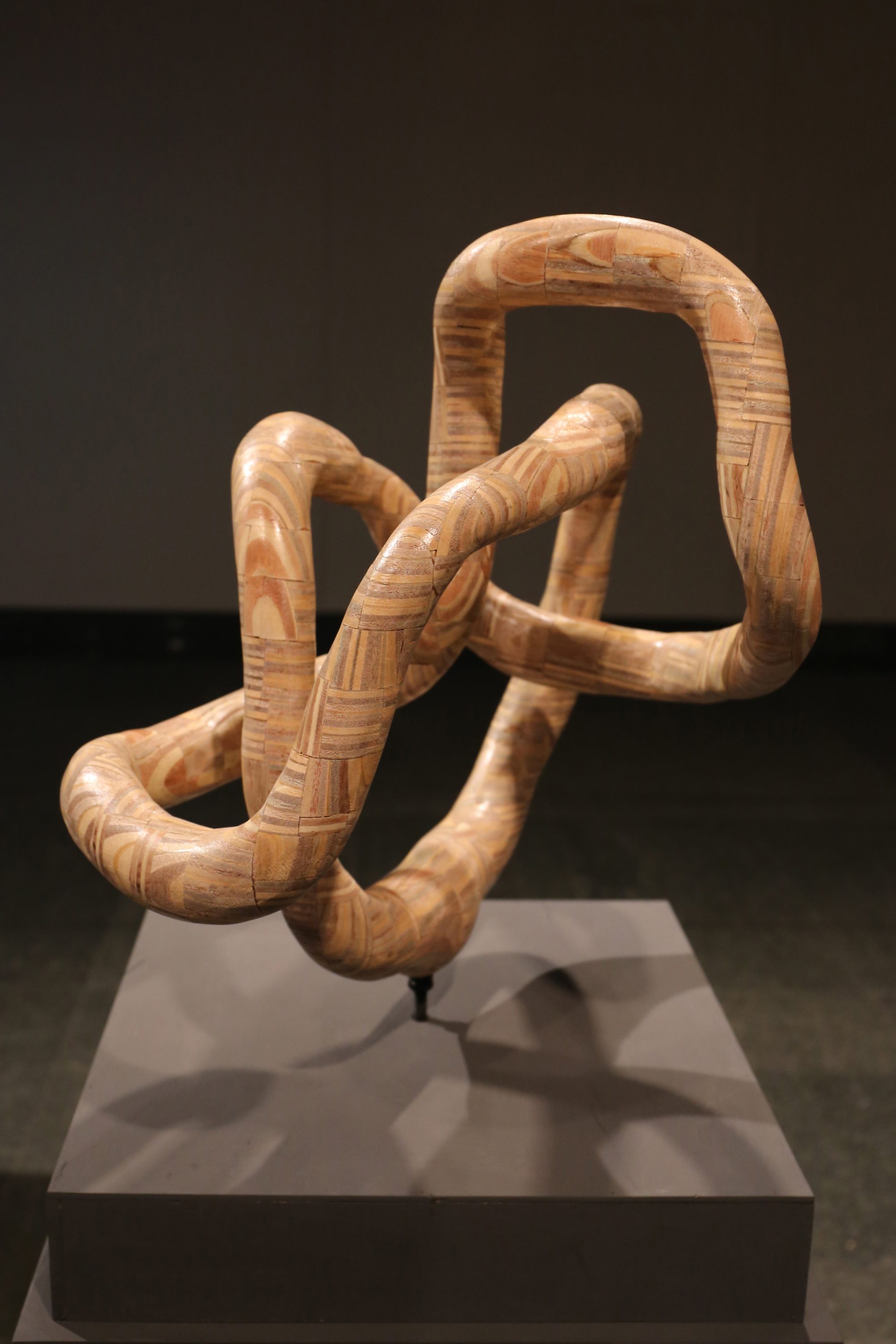 In this exhibition, Tong showcases a unique collection of seven sculptures developed based on research of plywood techniques, revealing meticulous craftsmanship in the art of wood. Each piece took four to six months to complete, involving complex gluing processes and the act of sculpting itself, which requires considerable physical and psychological stamina. The results reflect Tong's determination to achieve his goals and perfect his technical skills.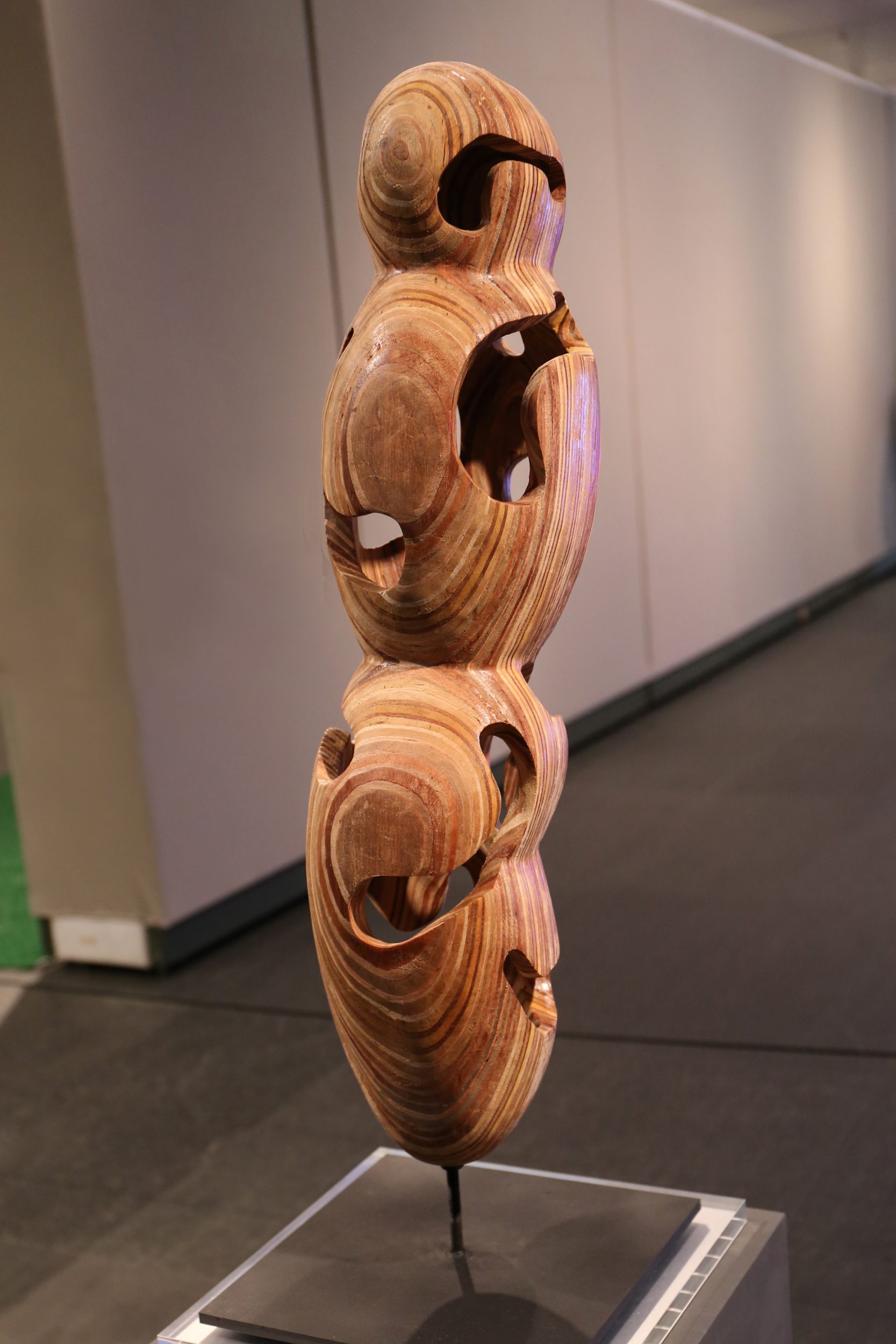 "The nature of sculpture enacts a haptic relationship with the observer," says Joao O, President of the Executive Board. Taipa Village Cultural Association. "However, what is experienced in this new series, besides the obvious contours differentiating the foreground and the background, is a cognitive exaltation – the clear emergence of the negative space.  This can be discovered in the spaces in-between the schooling in 'Fishes', the carved space in 'Cloud', and the intertwined space of the endless line in 'Circular'. The suggestion of movement is manifested by the sculptures' missing parts, forcing the human eye to attempt to fill the void, thus creating a psychological restlessness in the act of perception."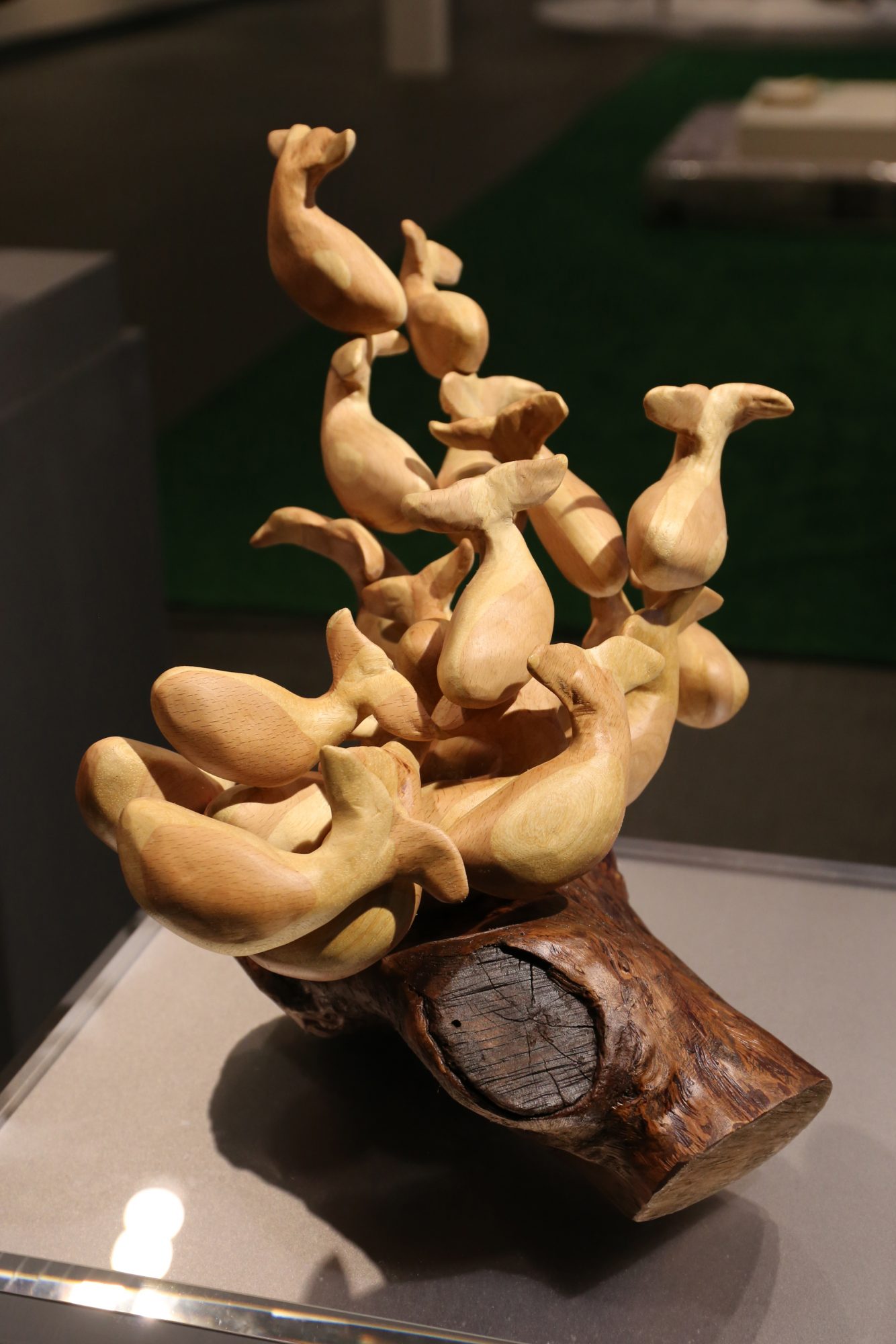 As the first sculpture show at Taipa Village Art Space, this exhibition marks another step in the transformation of Taipa Village into a lively centre for artistic and cultural endeavours, and contributes to the development of non-gaming tourism in Macau. The diversity of artworks on show, and the variety of local artists demonstrate the ongoing evolution of Taipa Village Cultural Association as it fosters new talent in the cultural and creative industries, adding appeal to the artistic offerings in this culturally-rich destination.
Exhibition period          : 5th July – 6th September 2017
Opening hours               : 12 noon to 8:00pm (Tuesday to Sunday)
Venue                                : Taipa Village Art Space, 10 Rua dos Clerigos, Taipa, Macau
Artist                                 : Tong Chong
Media                                : Sculptures
Admission                        : Free
---
Petrie PR is a dynamic boutique Asia based PR agency providing specialist communications strategy for the luxury lifestyle, travel, property, design and spa sectors.
Regionally and internationally connected, our reach spans all the most influential media in China, Hong Kong, Singapore, Taiwan and Indonesia as well as emerging markets including Malaysia, Vietnam and Thailand.
Find out more about us.