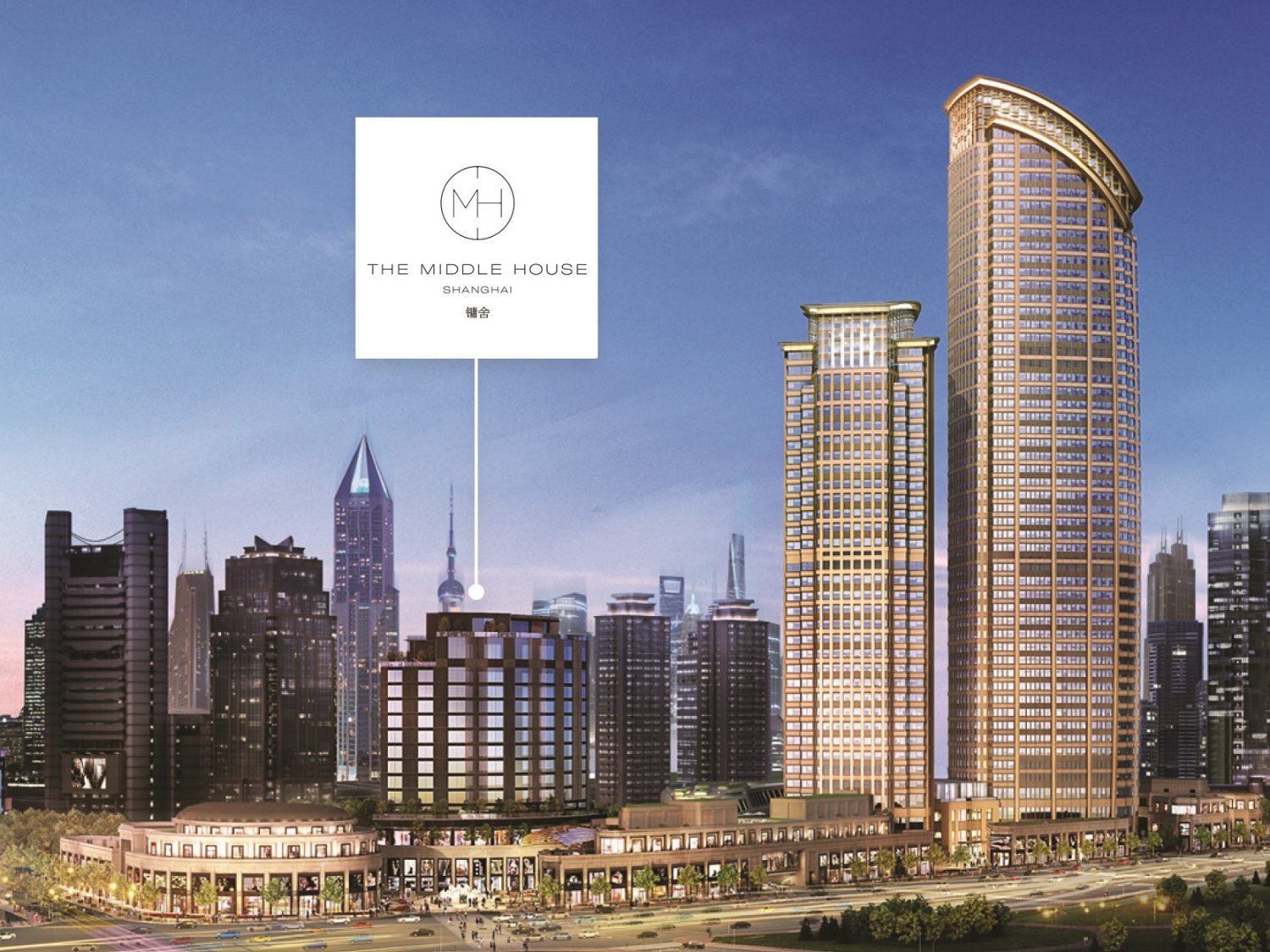 31 May

Swire Hotels' Fourth House Hotel Named "The Middle House" in Shanghai
Swire Hotels today announced the name of their new hotel in Shanghai as "The Middle House".  A key component of the mixed-use development HKRI Taikoo Hui, located on Nanjing Road (West), the hotel is developed jointly by Swire Properties and HKR International and Swire Properties. Set to be managed by Swire Hotels, The Middle House is scheduled to open at the end of 2017.
The Middle House is the fourth House under Swire Hotels' award-winning – The House Collective
(居舍系列), and will offer 111 rooms as well as 102 serviced apartments under The Middle House Residences. The interiors of the hotel and apartments are by Milan-based designer Piero Lissoni, with architecture by Lissoni Associati, and Wong and Ouyang.
Located in the heart of Shanghai's popular commercial district and in close proximity to the city's fashionable Nanjing Road (West), The Middle House continues the company's philosophy of intimate luxury, delivered with highly-personalised service. The hotel will offer many unique features, not least an abundance of outdoor spaces and terraces, providing an elegant and calm oasis amidst the dynamic backdrop of one of Asia's most sophisticated cities.
The name 'The Middle House' suggests a close connection to the other hotels within The House Collective, each having a strong design collaboration and intent. The use of 'Middle' is a nod to the hotel's location – Dazhongli (大中里), one of Shanghai's historic neighbourhoods. 'Zhong' in Dazhongli is a reference to 'central' in Chinese.
Swire Hotels will continue their successful collaboration with New York-based chef Gray Kunz, with the restaurant Café Gray Deluxe being integral to how The Middle House will position itself to the Shanghai community. Inspired by dishes from the award-winning Hong Kong location, the restaurant will showcase Chef Gray's unique style of international cuisine amidst Lissoni's stylish interiors and stunning terraces.
"Following the success of The House Collective in Hong Kong, Beijing and most recently in Chengdu, we are very excited to introduce The Middle House to Shanghai," said Brian Williams, Managing Director of Swire Hotels. "Our House hotels are each uniquely imagined, and are specially designed for guests who seek a different, intimate and personalised experience."
For more information, visit www.the-house-collective.com.
---
Petrie PR is a dynamic boutique Asia based PR agency providing specialist communications strategy for the luxury lifestyle, travel, property, design and spa sectors.
Regionally and internationally connected, our reach spans all the most influential media in China, Hong Kong, Singapore, Taiwan and Indonesia as well as emerging markets including Malaysia, Vietnam and Thailand.
Find out more about us.