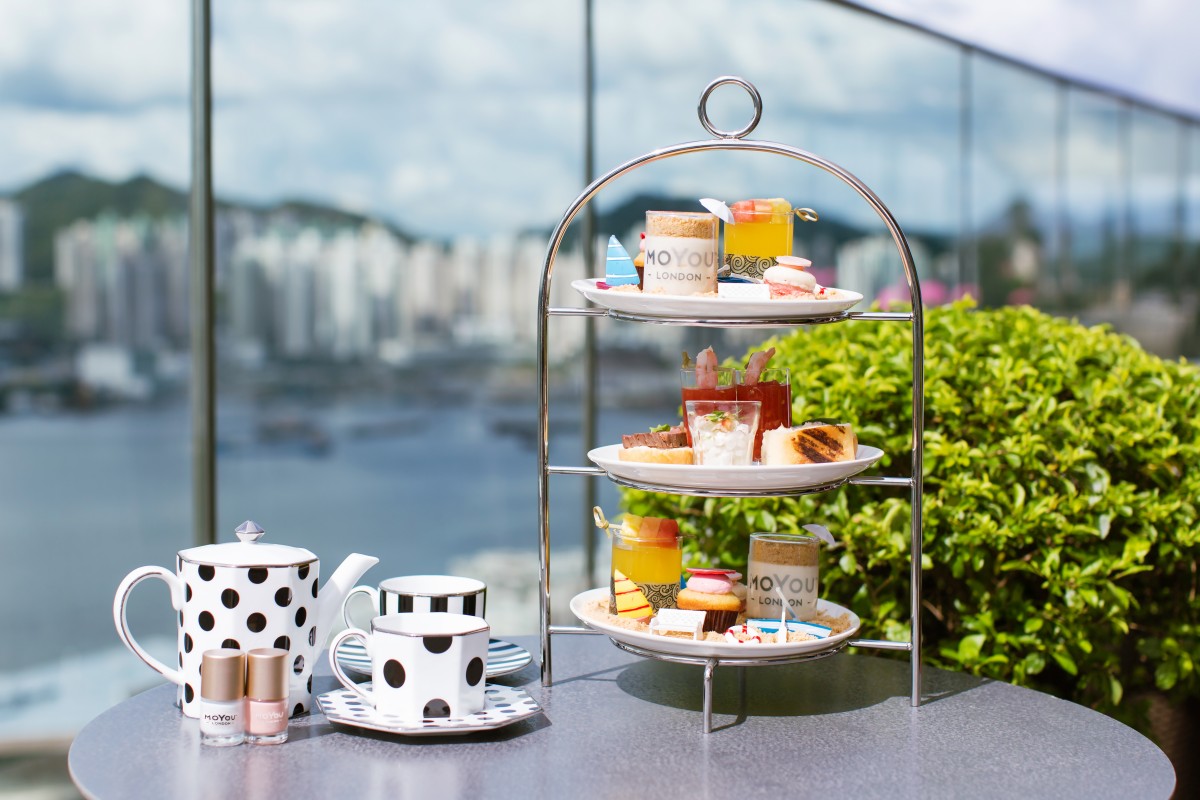 30 Jul

Experience 'Beach Escape at Sugar' — An Afternoon Tea Collaboration with MoYou-London, an up and coming nail art brand from the UK

Sugar (Bar.Deck.Lounge), the rooftop bar at EAST, Hong Kong, 300 feet above the sea, is proud to present its first afternoon tea collaboration with MoYou-London (MYL), a British based stylish and fashion forward nail art brand. The tea set is inspired by the brand's fashionable patterns and colourful nail polishes, which are set to make waves this summer. From 7 August to 25 September, join us every Sunday for a lazy, hazy day of the season.

'Beach Escape at Sugar' afternoon tea features refreshing savoury items, such as Crab Salad, Gazpacho, Ciabatta Toast and Seared Beef Fillet Brioche. Enjoy sweet items with special patterns, including Orange & Lemon Jelly with Summer Berry Skewer, together with Sawdust Pudding, Vanilla Cupcake as well as White and Pink Macaron.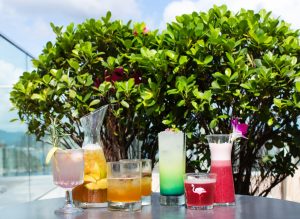 The tea set will be accompanied by a choice of MYL-inspired summery cocktails, including After the Storm, Mesa Sunrise, Into the Woods and Pagal. Bora Bora is a perfect option for guests who enjoy sober moments in the sun.
The afternoon tea set is available on Sunday from 2 pm to 6 pm, and is priced at HK$388* for two with an additional HK$190* for an extra person.
Guests who enjoy the afternoon tea set will be spoilt by MYL's beachside nail art** or temporary tattoo service** onsite, together with a take-away bottle of rousing nail polish. Sugar Beach is definitely a place to enjoy the summer in style!
Reservations are recommended. Please email reservations@sugar-hongkong.com or call the restaurant at (852) 3968 3738 for details.
More for Summer!
 Guests who join us for 'Beach Escape at Sugar' will have a chance to receive a drink voucher** for their next visit. Simply like our Facebook pages @Sugar (Bar.Deck.Lounge) @moyouhk and Instagram account @easthk @moyouhk, and show them to the Sugar team!
*Prices are subject to 10% service charge.
**All gifts and services are on a first-come, first-serve basis. Up to 10 nail prints / temporary tattoos for two persons