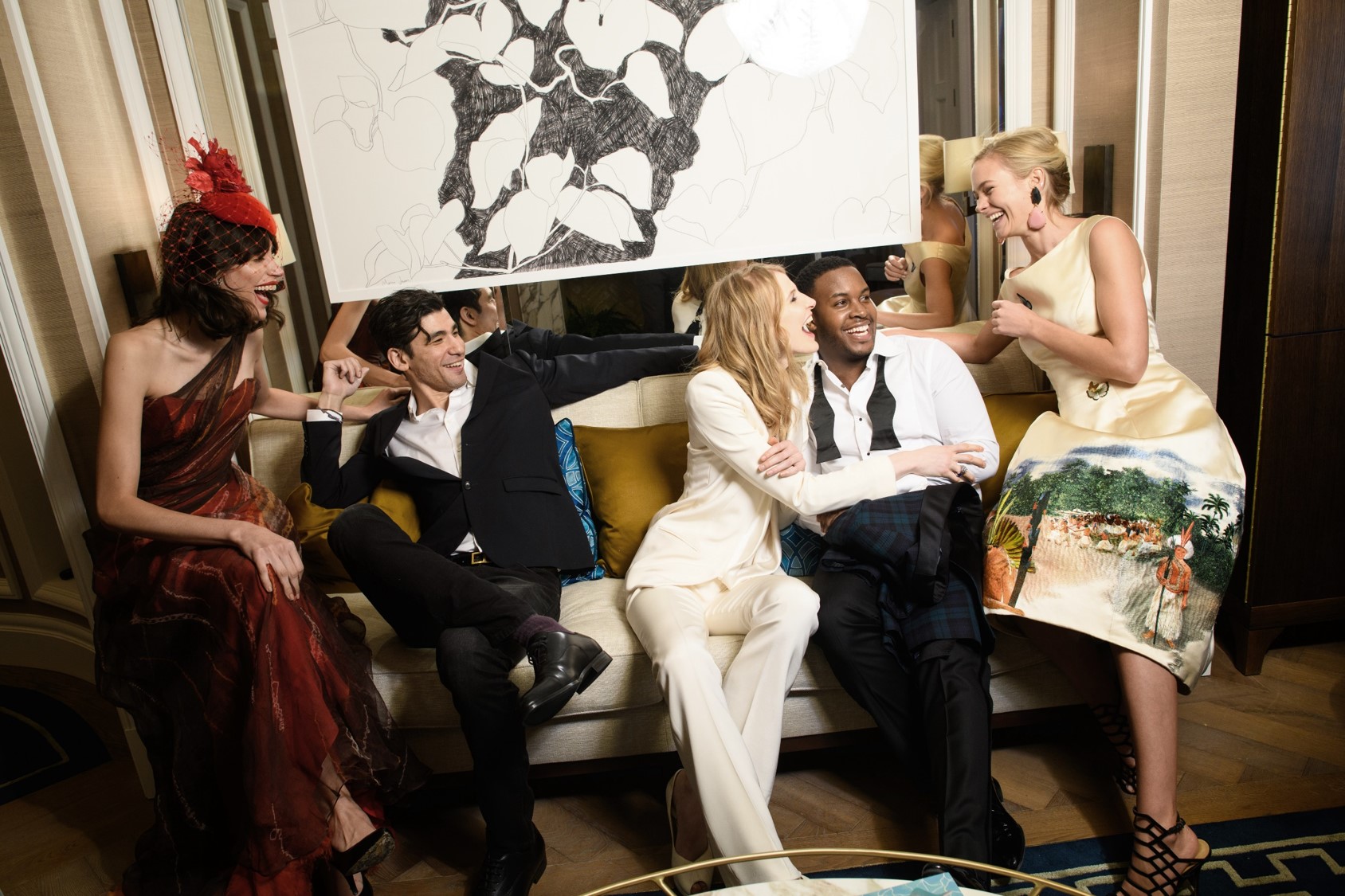 05 Mar

Belmond Introduces A Stylish New Retreat In The Heart Of Chelsea, Belmond Cadogan Hotel

Belmond Cadogan Hotel opens following a multi-million-pound historic renovation. 75 Sloane Street, an address rich in history and heritage, has played host to socialites, artists and aristocrats throughout history and the stage is now set for a new 'cast' of guests to play their part. Today, Belmond celebrates the opening with 'Cadogan Nights' a gathering of Chelsea's most glamourous taste-makers, eccentrics and bohemian spirits.

With a storied past full of glamour, intrigue and at times, scandal, Belmond Cadogan Hotel is the place where London's cultural and social calendars converge; from literary gatherings to curated art collections; the next 'act' of this legendary hotel promises an enriching retreat in London's most stylish neighbourhood.

'Belmond Cadogan Hotel is a London legend reborn. Throughout the decades the hotel has always provided international travellers and Londoners alike with an impeccable retreat with a tradition of serving piping hot tea and an escape from the busy city. Today we provide our guests with a luxurious space to immerse themselves in the rich tapestry of Chelsea" comments Klaus Kabelitz, General Manager, Belmond Cadogan Hotel.

Belmond Cadogan Hotel is now open and celebrates British culture, design and quirky eccentricity. The hotel's 54 rooms and suites provide a stylish retreat in the heart of the city, with spacious rooms that are a little 'house' in themselves; many have views over Cadogan Place Gardens and offer spacious living rooms with working fireplaces and dining areas as well as large bathrooms with deep freestanding baths and a specially designed champagne and book holder for some 'me time'. Handcrafted in-room bars feature cocktails by Adam Handling and bespoke designed tea sets with traditional handknitted tea cosies to keep the tea piping hot.

CHELSEA CHIC

With private access to the hotel through 21 Pont Street and a key to Cadogan Place Gardens, guests of the hotel can truly feel like a Chelsea resident. The enchanting gardens are tucked away from the busy city streets providing the perfect spot to unwind with a hotel picnic or a game of tennis. Chelsea feels like a village in the heart of London, full of history and character.  To truly discover the local area, the hotel concierge have the best local knowledge with access to all the cultural hot spots; they have the inside tips on the best local pubs and restaurants which are truly Chelsea intuitions or for a more quirky experience that is unique to Belmond Cadogan Hotel, take a coffee with a London cabbie at one of the few remaining original Cabbie Shelters opposite the hotel.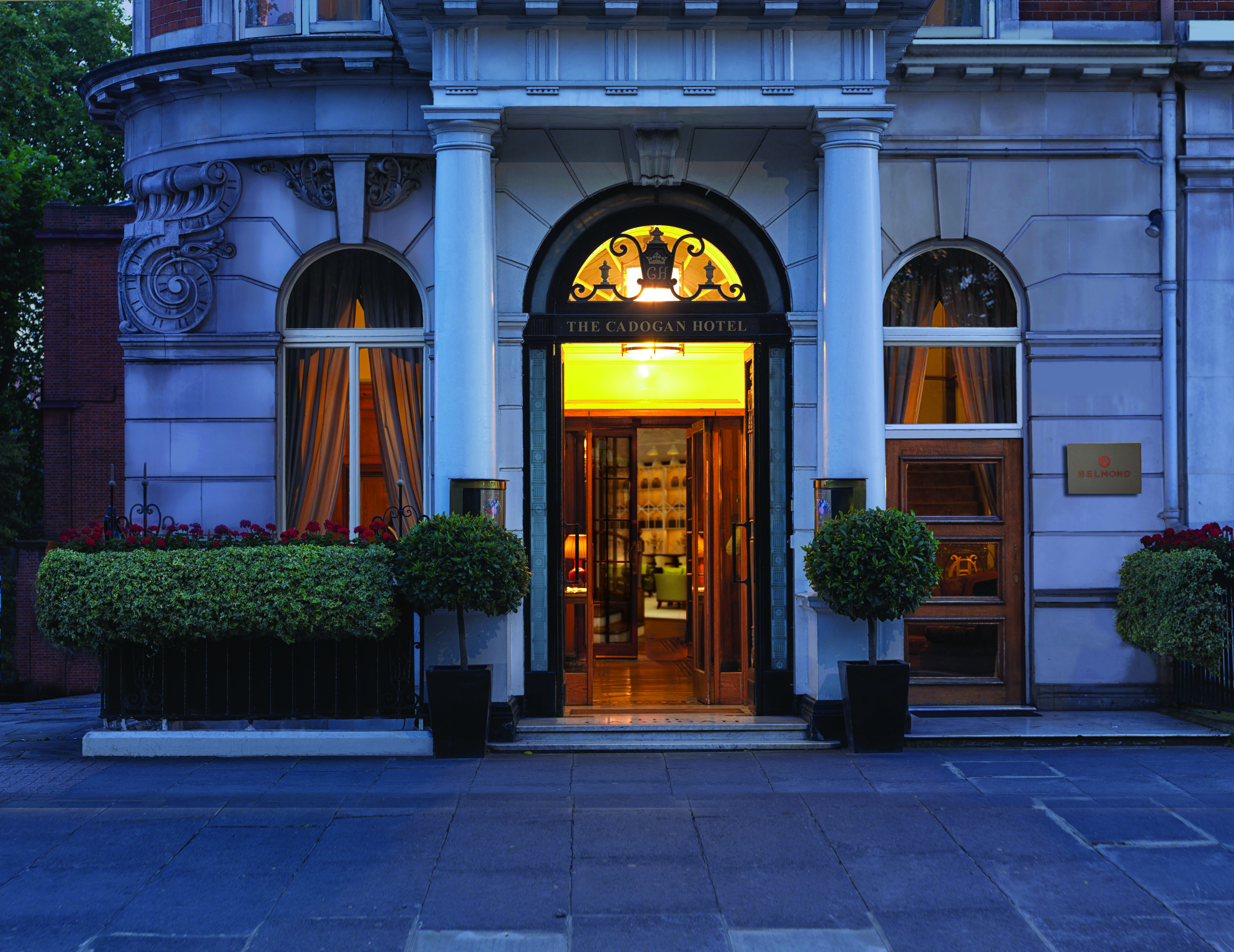 DRAMA BY DESIGN
The scene is set for a dramatic entrance through the grand doors off Sloane Street, past the roaring fireplace and up the sweeping staircase, through the bronze cast of 600 books, to the 54 rooms and suites, many with views over the Cadogan Place Gardens and many with working fireplaces. A truly British residence, every detail of the hotel weaves the past together with the present; carefully placed antique artefacts sit alongside commissioned modern art and bespoke, handcrafted furnishings.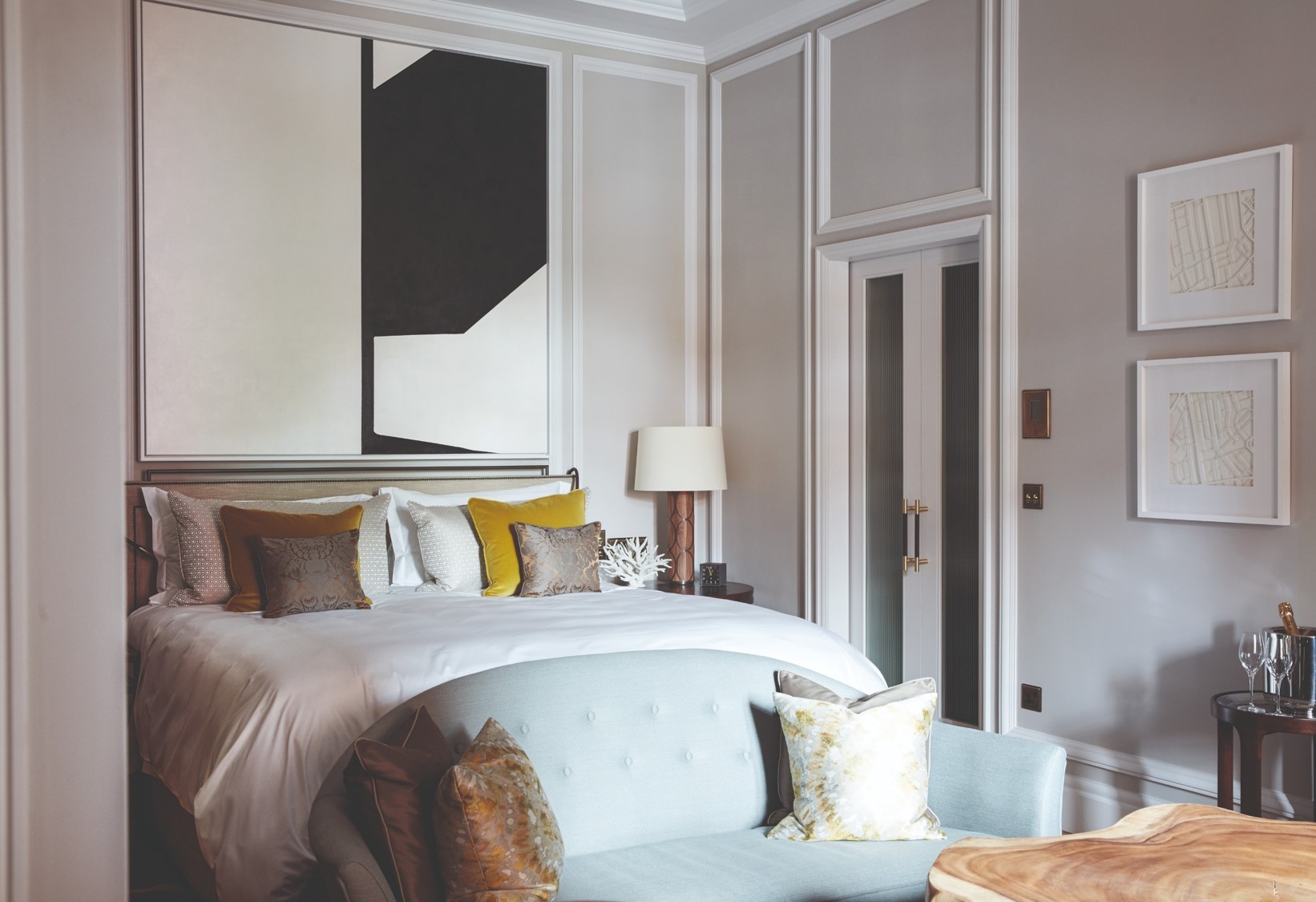 Details such as the Prince of Wales' feathers in Lillie Langtree's original dining room, botanical mosaics on the floor tiles and wood paneling, preserve the historical fabric of the hotel whilst bold colours, lush fabrics and deeply relaxing furniture create a modern retreat. Playful elements such as 'Oscar', the stunning peacock, glittering with thousands of Swarovski crystals standing proudly in the entrance to the private dining room, is a cheeky nod to the eponymous poet and author. Personal pictures of Chef Patron, Adam Handling, placed in the bar, creates the feeling of being in a private home.
BOHEMIAN ARTISTRY
Chelsea is a hive of artistic endeavour; it is home to major institutions of contemporary theatre, art and music and Belmond Cadogan Hotel will embrace this cultural enclave of London with events and activities throughout the seasons. The hotel opens with over 400 pieces of original artworks by predominately British artists including a painting by Simon Casson, taking pride of place in the hotel lobby and depicting the history of Cadogan Estates. Five female British Artists have been commissioned to create statement artwork in the guest rooms, inspired by the botanicals in the private gardens.
In-room private libraries have been curated by family owned Chelsea bookshop, John Sandoe. Guests can pre-order their favourite edition and a series of literary gatherings is planned to take place throughout the year.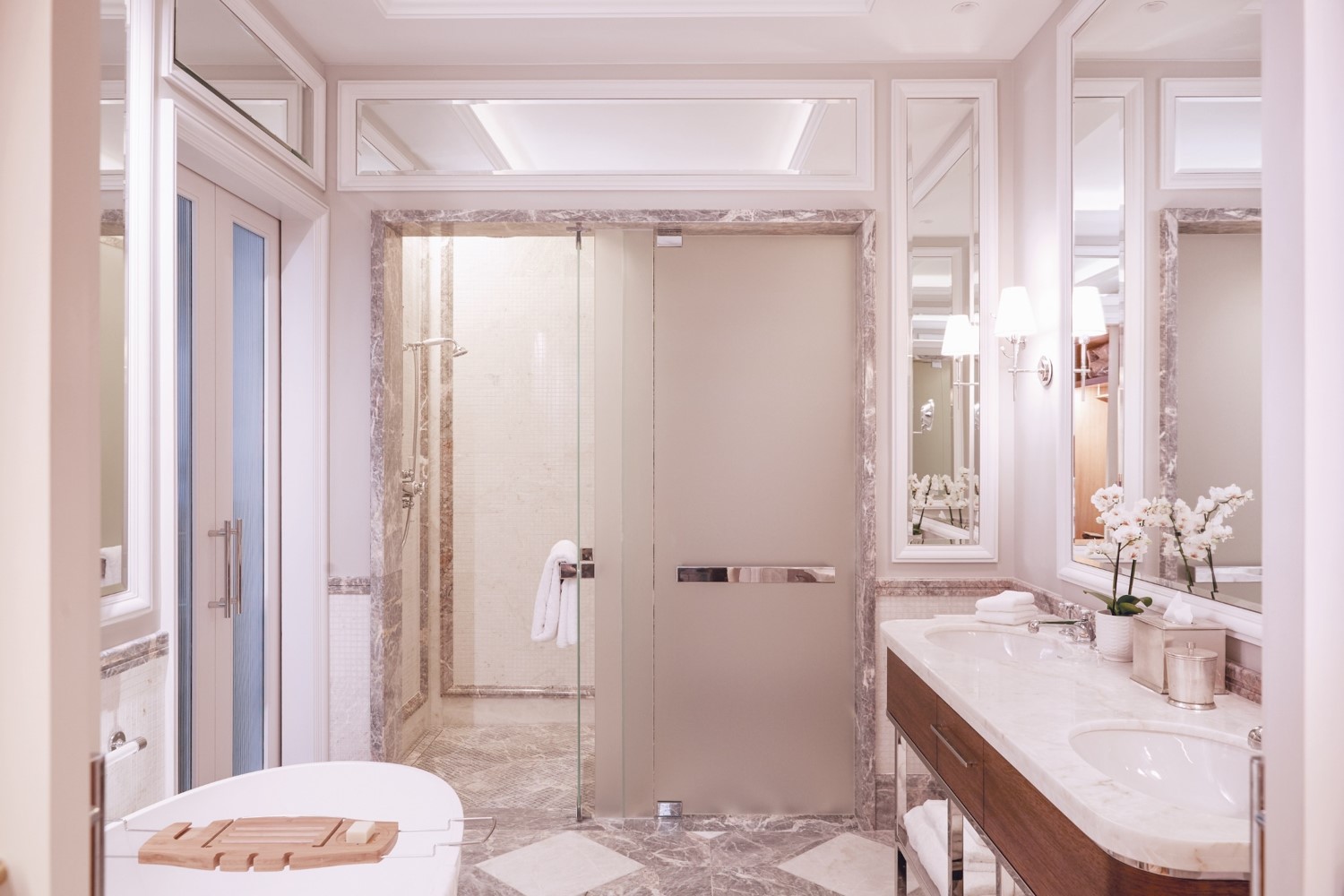 COSTUME DESIGN
The 'Runways' of Belmond Cadogan Hotel have always played host to London's most fashionable guests, most notably, the socialite and actress, Lillie Langtry who lived in the hotel where she famously met and entertained the Prince of Wales and became friends with the legendary and flamboyant Irish Playwright and author Oscar Wilde. During the 1980s, the supermodels would seek sanctuary at Cadogan, far from the prying eyes of the media and comforted by endless cups of English Breakfast Tea. Today, Belmond Cadogan Hotel's stylish house staff, dressed in uniforms inspired by 1960s King's Road fashion, greet guests through the doors off Sloane Street, inviting them in for a piping hot cup of tea, keeping fashionable traditions alive.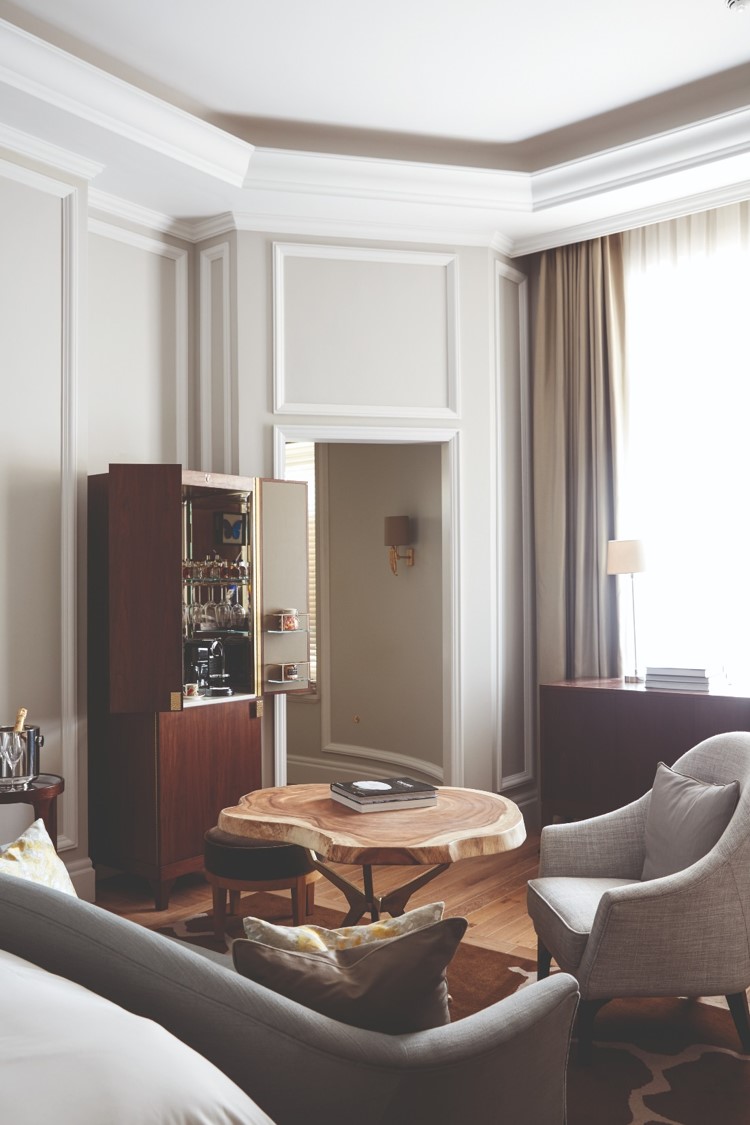 THE ART OF DINING
Chef Patron, Adam Handling, serves up traditional dishes using modern recipes at the destination dining room, Adam Handling, Chelsea where the open kitchen with chefs' tables and 'bar' seating showcases the talented chefs at work as they add the final flourishes to the theatrical dishes such as Highland Wagyu Beef with short rib and butter-poached King Crab. The menu encapsulates the very 'Best of British' with sustainability at the heart of the restaurant's philosophy.
The Bar, accessed directly off Sloane Street, serves classic cocktails, champagne and whisky, whilst afternoon tea with a nostalgic charm is served throughout the day in the tea lounge, Cadogan's, which by evening becomes a private residents bar.
Best of British food is served throughout the hotel by Chef Patron, Adam Handling, including room service and private dining as well as the fine dining at Adam Handling, Chelsea.
Hugh Seaborn, CEO of Cadogan comments, "The Cadogan Hotel has a colourful history – and a wonderful future. Belmond is the perfect partner for us to preserve its unique heritage and character, while evolving into a true retreat for today's luxury traveller and 'home from home' for locals. 
It fits perfectly with Sloane Street's international cachet and our vision and strategy for ensuring it becomes the most exclusive and luxurious shopping street in the world, while celebrating the eccentricity, creativity and beauty of the surrounding neighbourhood."
BOOK NOW
Deluxe rooms at Belmond Cadogan Hotel, London start from $620 / £470 per night based on two people sharing. This includes daily breakfast in Adam Handling Chelsea restaurant, exclusive access to Cadogan Place Gardens and use of the tennis court. For more information and bookings please visit www.belmond.com/belmond-cadogan-hotel/
---
Petrie PR is a dynamic boutique Asia based PR agency providing specialist communications strategy for the luxury lifestyle, travel, property, design and spa sectors.
Regionally and internationally connected, our reach spans all the most influential media in China, Hong Kong, Singapore, Taiwan and Indonesia as well as emerging markets including Malaysia, Vietnam and Thailand.
Find out more about us.