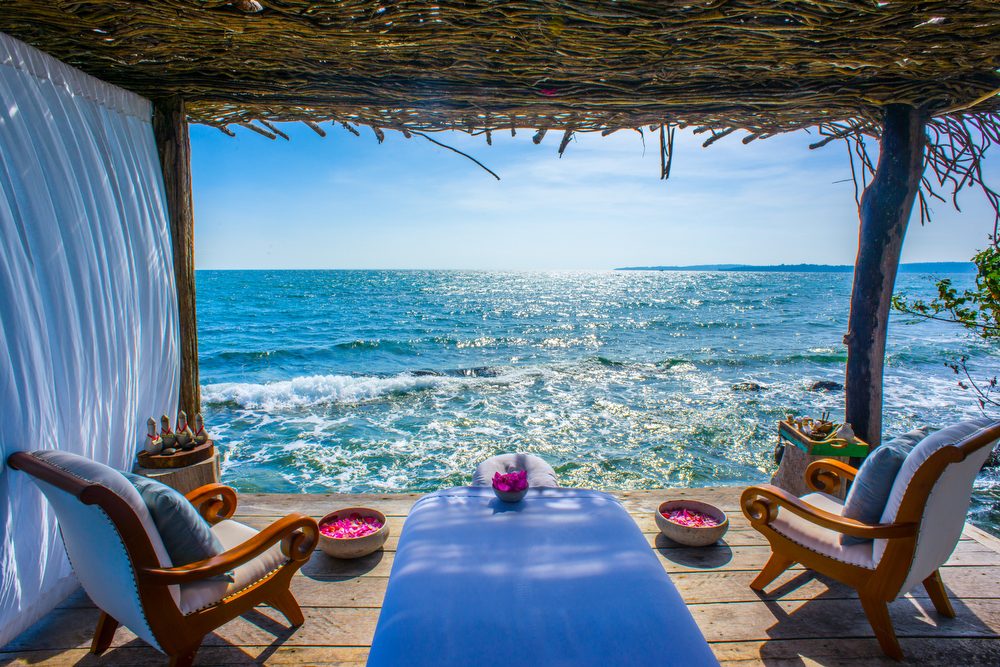 09 May

Song Saa Sanctuary introduces "A Journey to Wellness" – REFRESH. REJUVENATE. REVIVE.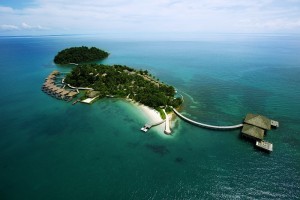 The award-winning Song Saa Sanctuary is pleased to present a series of exclusive five and seven night wellness retreats for guests to refresh, rejuvenate and revive the mind, body and soul from 1st May until 31st October 2016. Song Saa's practitioners combine traditional Khmer techniques with ayurvedic principles, chakra-clearing, massage, carefully designed spa cuisine and guided meditations to create a tranquil and transformative guest experience.
"When you walk up the hill of Song Saa Private Island, you lose your breath. When you walk down from the hill, you have your breath. Our gracious therapists take care of guests' every need on this spiritual island and enables them to connect with nature", comments Helen Duffey, Sanctuary Manager.
The REFRESH, REJUVENATE and REVIVE retreats are specially curated wellness programmes carefully selected from result-driven, restorative treatments using organic ingredients and herbs that allow guests to convalesce in undisturbed bliss and reinstate an enlightened sense of self and luxurious pampering. Each retreat includes consultation with the sanctuary manager, night spa bath rituals, daily spa treats from the kitchen, personal yoga or meditation session and Stillness, Blessing, Healing, Beautifying massages and treatments.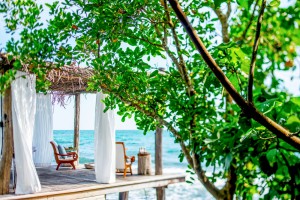 A Journey to REFRESH
Inspired by our Stillness Spa menu, Refresh Retreat allows guests to escape the frenetic pace of modern life and maximize the limited and precious time off, returning to the "real world" feeling rested and refreshed. The program focuses on mental clarity and detachment from stress.
Perfect for busy travellers, the Refresh programme offers a powerful Bio-Rhythms treatment, ideal for guests after a long flight, and aims to restore the body's balance and natural bio rhythms. An ionizing energy scrub and mud wrap charge and renew the bio magnetic energy field by emitting healing negative ions.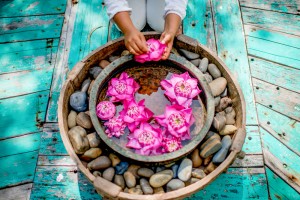 A Journey to REJUVENATE
Rejuvenation Retreat integrates diet, physical activity and indulgent spa treatments to detoxify and purify. Inspired by Song Saa's Blessing Spa menu, this retreat is cleansing and empowering, allowing guests to take control of health, and establish a lasting foundation for ongoing happiness and wellbeing.
The signature of the Rejuvenate programme is the ILA Experience, which is a combined treatment with scrub, massage and facial, a heavenly experience with keynotes of rose and jasmine which re-awakens the body and spirit and promotes a feeling of deep calm.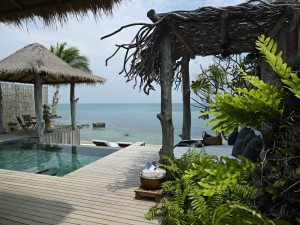 A Journey to REVIVE
Inspired by Song Saa's Healing Spa menu, this retreat will instil serenity and restore the sense of self, focusing on inner wellness, restorative treatments, and personal luxury. Physically and mentally detach, indulge the senses and attain the skills to achieve long-lasting calm in life to empower lasting change.
The highlight of the Revive experience is the Marine Flora Immersion, where guests are treated with mineral-rich marine flora (sea lettuce, sea lavender, bio-plasma and various seaweeds) and a Himalayan salt crystals body wrap to achieve ultimate detox and reenergize the lymphatic and immune system. The treatment is ideal for guests wishing to achieve a sense of self and body balance.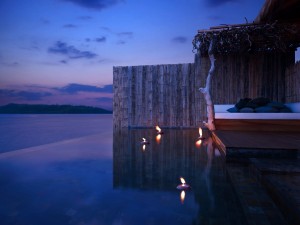 Guests who book the retreats can also enjoy:
Five-star accommodation and speed boat transfer between Sihanoukville port to the resort
Full board meals and unlimited access to house wines and spirits, beers and non-alcoholic drinks, including villa mini bars which are restocked daily
Guided tours of the unique terrestrial and marine environments of Song Saa's twin islands
Free use of the resort's kayaks, sailing boats, and snorkeling gear
In-villa movie experience
Sunrise yoga
Buddhist ceremonies
15-minute foot massage
Three pieces of laundry per person per day
High-speed internet and satellite TV
Song Saa's "A Journey to Wellness" all-inclusive rates start from USD 7,200+++ for 5 nights and USD 10,800+++ for 7 nights (double occupancy).
Inquiries and bookings: reservations@songsaa.com