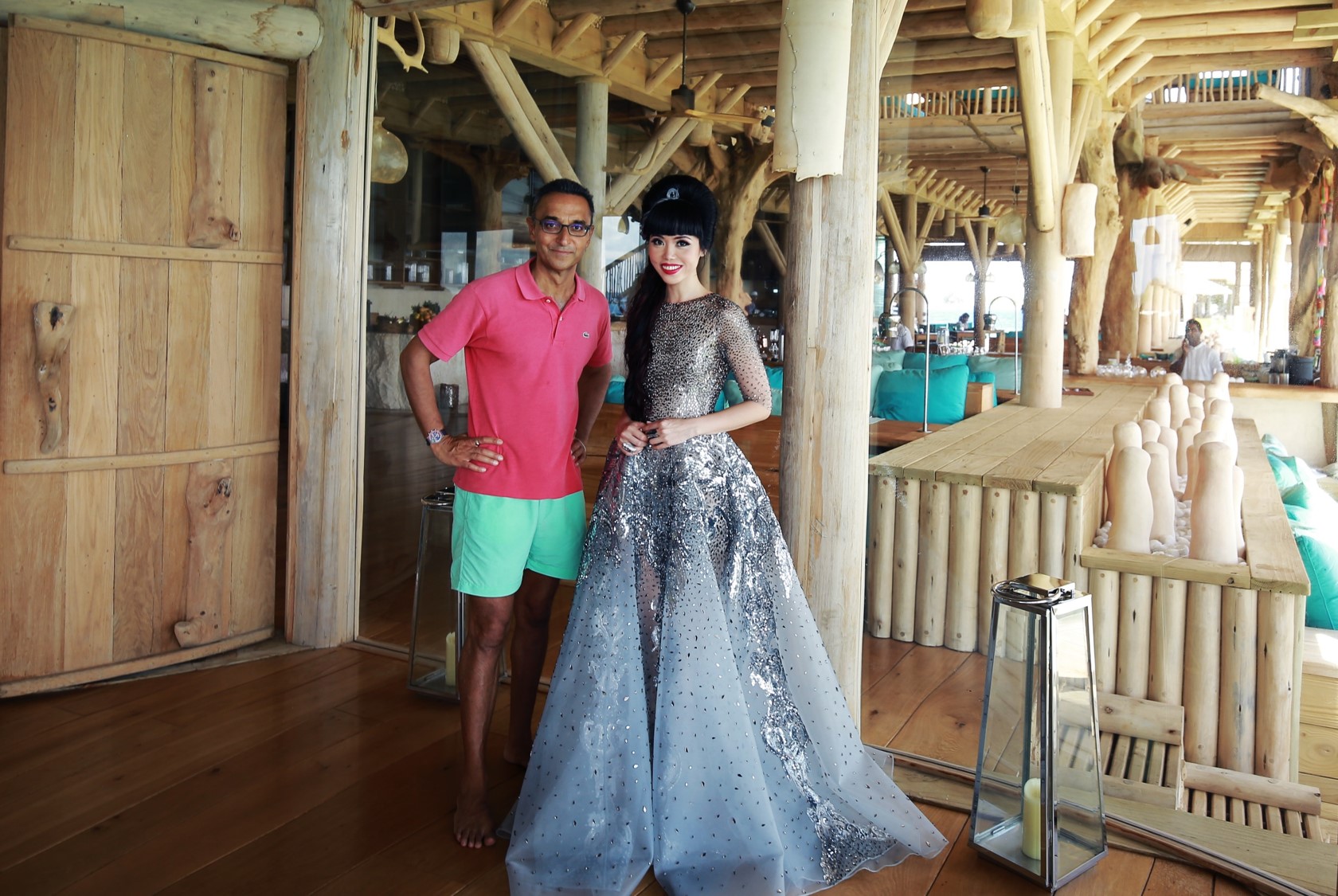 04 Jul

Soneva Partners with Jessica Minh Anh – Producer of the World's Most Innovative Catwalks in the Maldives

Soneva has teamed up with the producer of the world's most innovative catwalks, Jessica Minh Anh. Jessica visited Soneva Fushi and Soneva Jani as part of her Fashion X Sustainability photo and video series in the Maldives. Using her unique visual concepts, the supermodel turned entrepreneur told the story behind Soneva's sustainability initiatives while exploring the islands that Soneva Fushi and Soneva Jani call home.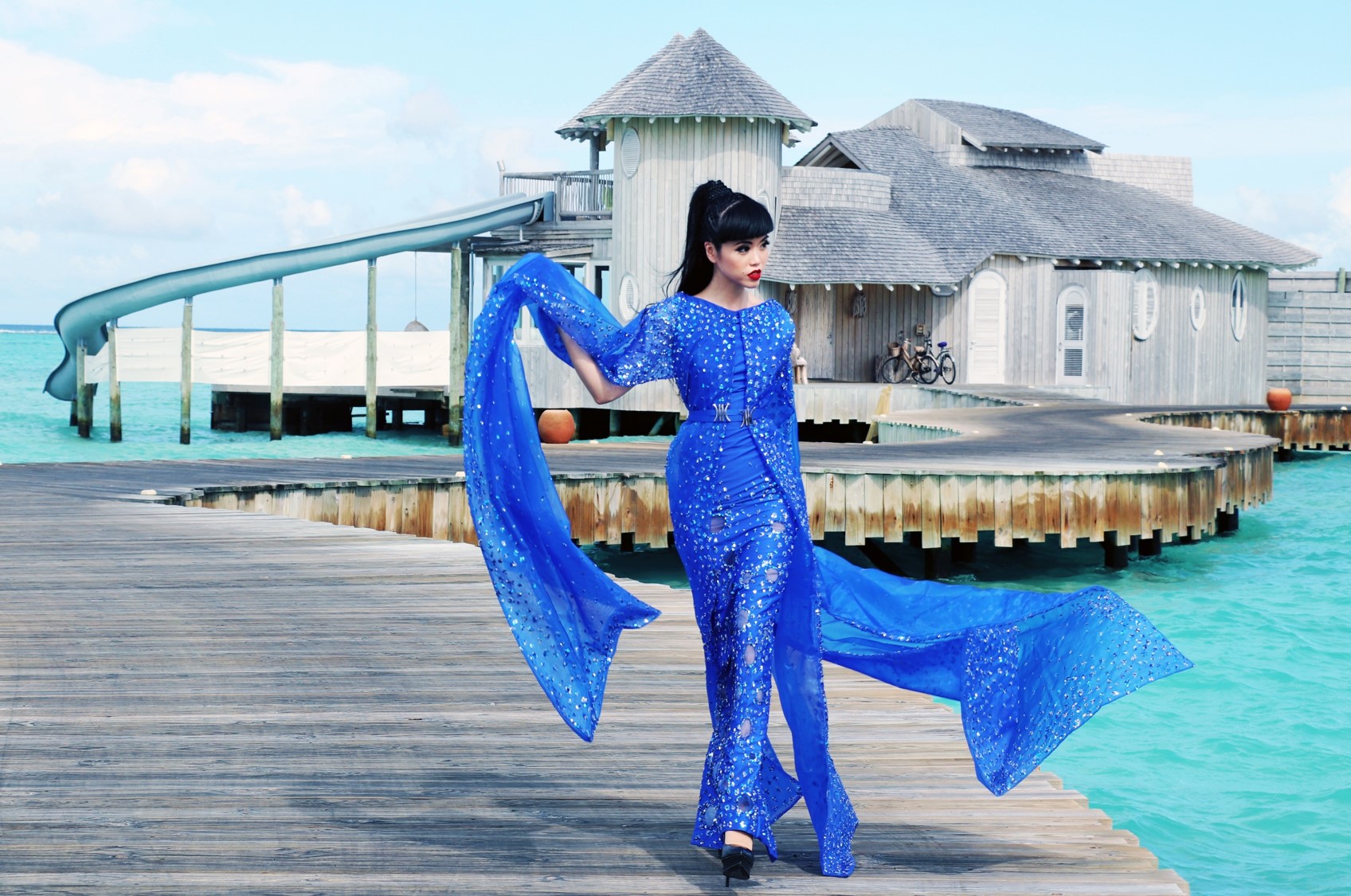 Multi-angle cameras followed Jessica as she learned about the sustainability practices at Eco Centro, the hub for Soneva's "Waste-to-Wealth" concept, Shades of Green and its organic garden, eco-friendly villas, as well as the crystal-clear lagoon at Soneva Jani and a castaway desert island experience. The shoot featured a combination of haute couture, ready-to-wear, and accessory pieces from British brands Londre swimwear, Myla London, Votch Watch, Fleur Of England, Italian designer Peter Langner, Turkish powerhouse Tarik Ediz, UAE haute couturier Atelier Zuhra, Lebanese representative Youssef Kamoun, and Vietnamese brands VUNGOC&SON and Tiny Ink.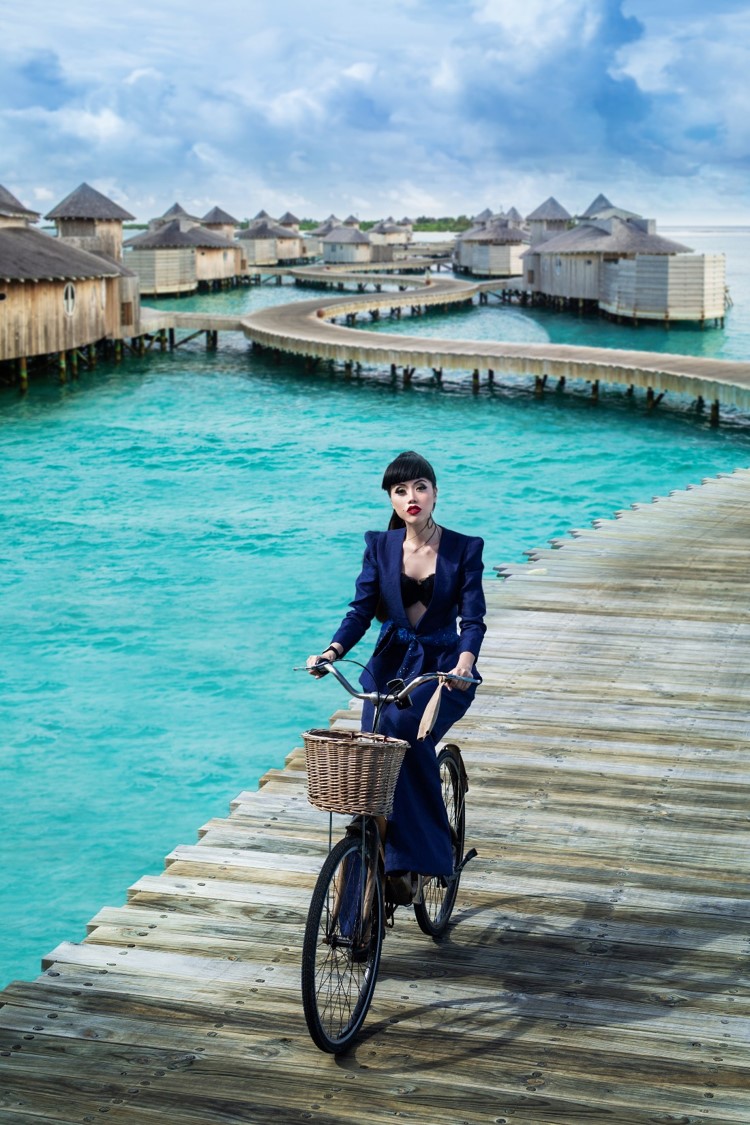 "We are really delighted to work with Jessica on this special project. She is a global fashion sensation with a meaningful message that resonates with Soneva's philosophy. Jessica's vision is in line with our corporate practice of combining innovation, luxury, and sustainability to create unique and memorable experiences" said Soneva's CEO and co-founder, Sonu Shivdasani.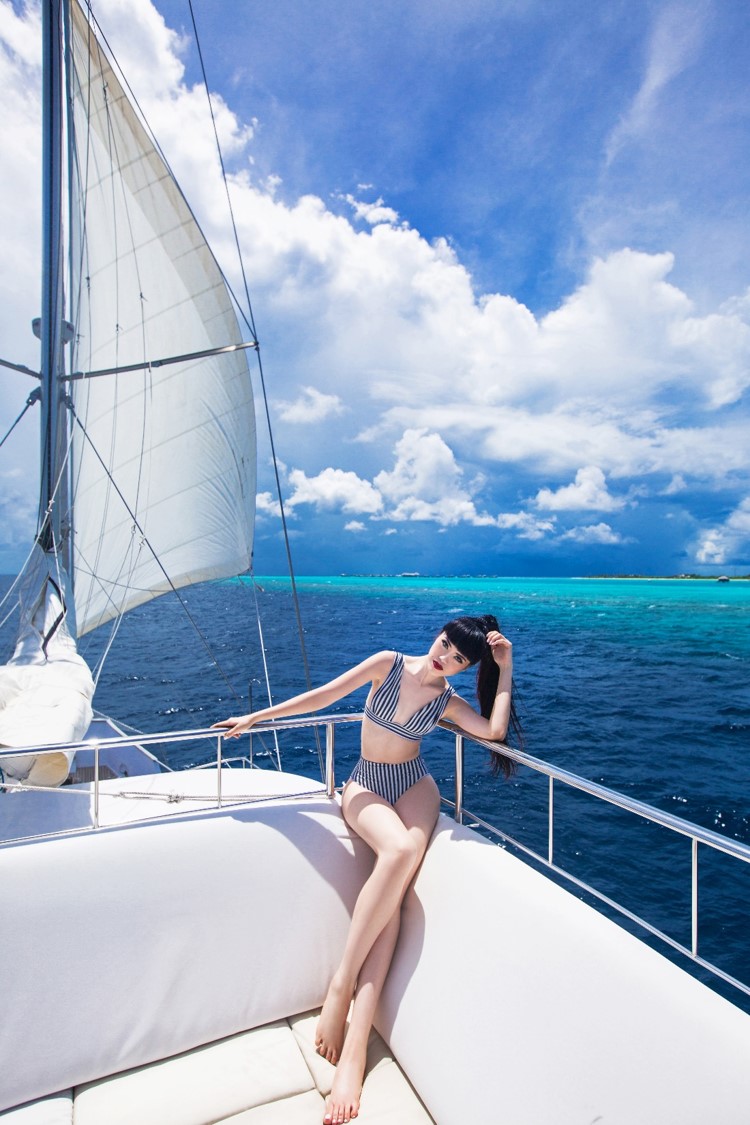 An advocate for renewal energy, Jessica Minh Anh famously transformed America's iconic Hoover Dam and the Spanish GemaSOLAR power plant and into the world's newest runways. "It was a conscious decision for me to pick the Maldives for this special shoot. I wanted to highlight the importance of sustainability through artistic and cinematic captures. I believe we can stimulate peoples' mindsets towards green initiatives in a creative way," said Jessica. The entrepreneur has been continuously inspiring a new generation of courageous leaders with her mind-blowing productions atop the Eiffel Tower and Grand Canyon Skywalk, and her unwavering focus on reinvention and innovation, which she recently shared in a TEDx Conference.
After the Maldives, Jessica Minh Anh has already started preparing for her next historic catwalk with a special message on hope and peace, which she hopes will resonate globally.
For more information about Soneva, visit www.soneva.com
---
Petrie PR is a dynamic boutique Asia based PR agency providing specialist communications strategy for the luxury lifestyle, travel, property, design and spa sectors.
Regionally and internationally connected, our reach spans all the most influential media in China, Hong Kong, Singapore, Taiwan and Indonesia as well as emerging markets including Malaysia, Vietnam and Thailand.
Find out more about us.