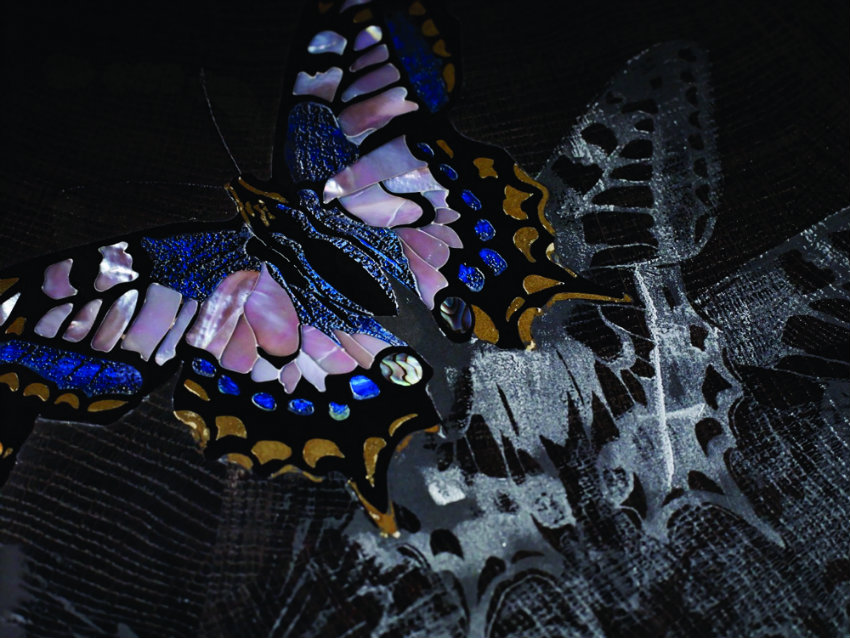 26 Oct

Silverlining Unveils New "Creativity Meets Craftsmanship" Collection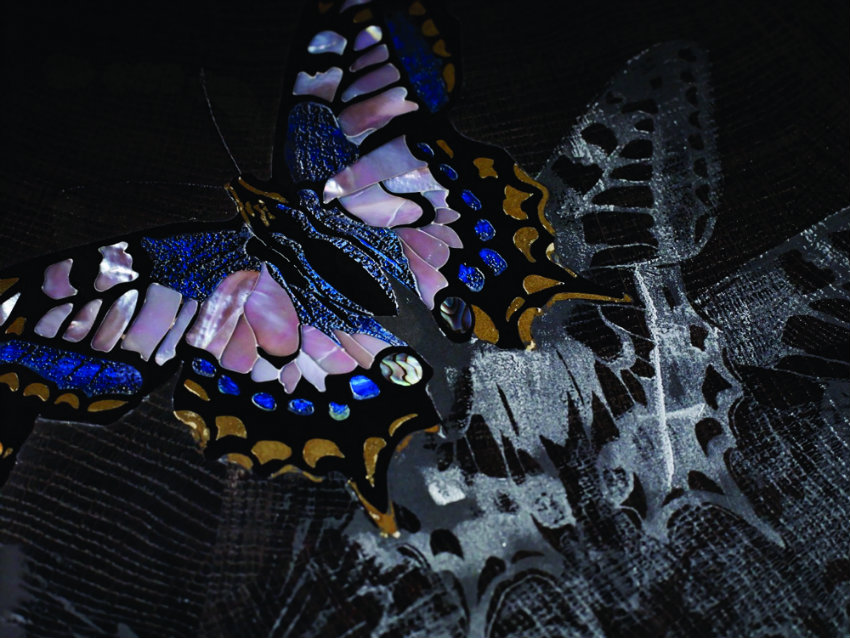 Silverlining's 'Creativity meets Craftsmanship' collection begins a celebration to mark the Company's 30th Anniversary as a luxury furniture maker, to Royalty, celebrities and billionaires.
To achieve the collection, Silverlining brought the minds, eyes and hands of scientists, designers, CAD technicians and craftsmen together to achieve the mind blowing examples of 21st Century craftsmanship.
"The collection brief was to challenge convention on what craftsmanship is by combining the human mind and traditional hand skills with today's advanced manufacturing, nanoscience, materials and knowledge".
'Butterfly Kaleidoscope' combines colour chemistry, digital design and micro laser cutting, shading and etching, to create the alluring opaque and translucent life like butterflies.
Dyed woods, mother of pearl and Paua shell and layers of white bronze are inlayed into the Bronze Age black bog oak background. The surfaces are then etched, filled with white bronze and painstakingly polished by hand to reveal the kaleidoscope of still and fluttering butterflies.
'Carved River' celebrates hand carving and saddlery skills by creating juxtaposition between the three dimensional carved 'water ripples' and the hand tooled leather flat 'flood plain' surface. The innovation is in the finishing – citrus peel wax which has a natural ultra violet block.
'Wild Ocean' uses a combination of hand carving skills and a chemical reaction between the oak wood's natural tannins (acidity) and iron to attain the contemporary slate blue iron stain finish.
'Cosmic Compass' nearly became 'Mission Impossible' however, after extensive innovation and testing, the out of this world 'Cosmic' finish was achieved. The contemporary technique references the glamour of the Art Deco period using gold bronze, mother of pearl and high gloss mirror finished walnut.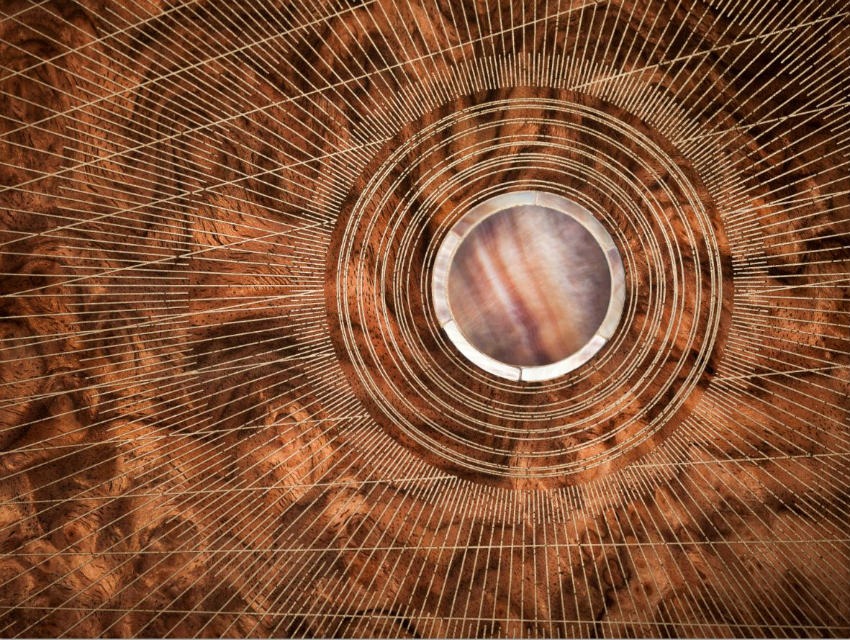 Multi layered digital programming and laser micro-etching create the series of varying scale Archimedes spirals, circlets and circles, which are then filled with gold bronze and skilfully polished by hand revealing the strobe like surface.
'Wing Fold' is a play on light achieved by the twisting planes of the surface and the transition in finish from white to gold bronze. Carved by hand and finished with the help of a chemist to make the colour change over the metal surface.
'Bubble Blue' is made of strata's of dyed woods and metals which are eroded to reveal the aerated bubble and crevice like surface. Innovation in adhesive technology was needed to make all the strata bond.
'Ultimately our client's are pioneers and want to push boundaries. Like the Formula One industry the Super Yacht industry allows us to break the mould in idea generation, material development and techniques as well as encourage disappearing craft skills.' says Mark Boddington, Founder, and Chairman.
'Our role is to show what's possible in creativity and craftsmanship, and stretch the imagination of our clients. By collaborating with leading material science, structural engineer and chemistry faculties we can stay ahead of the game. If the new techniques inspire and question what's possible in furniture design – we have achieved our goal.'
For more information, please visit Silverlining's website