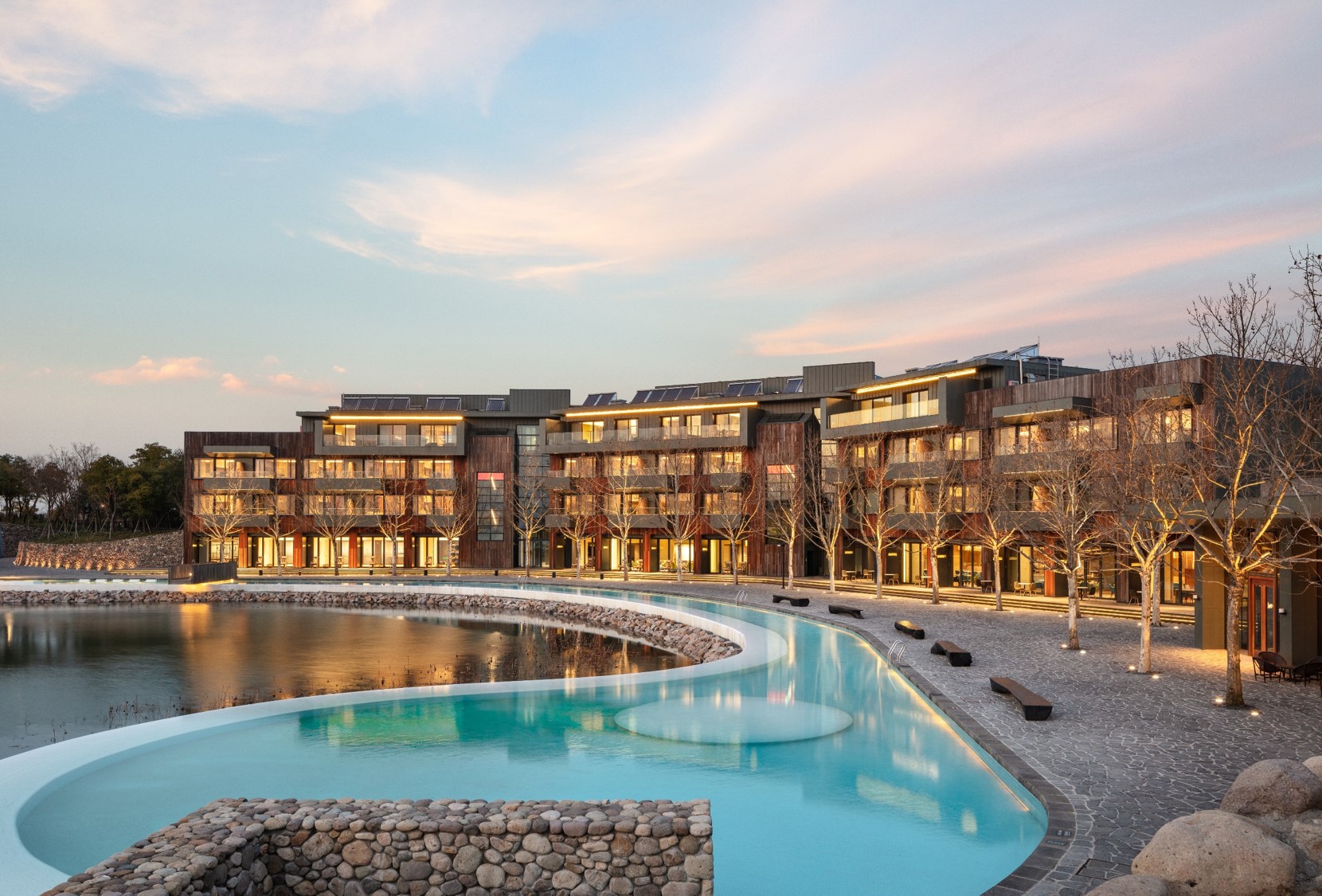 27 Nov

Sangha Retreat By Octave Institute Announces Twenty-one New Wellness Programs

SANGHA Retreat by OCTAVE Institute announces 21 new wellness programs* to help guide guests on their personal journeys of awakening to achieve mind, body and spiritual wellness. Ranging from two to seven nights, each program includes:
A personalized, integrated wellness assessment at AT ONE Clinic
Access to the 12-step hydrothermal spa circuit at AT ONE Healing Spa
Living Habits Calendar, a daily schedule of fitness classes, cooking demonstrations, mindful workshops, and sound healing meditation
Three healthy meals daily aligned to your personal program
The themes of the programs are:
Ancient Chinese Wisdom (4 days/3 nights or 7 days/6 nights): Experience deep healing through acupuncture, traditional Chinese medicine, and seasonal nutrition, incorporating
more than 2000 years of Chinese medical wisdom combined with Western science.
Traditional Spinal Alignment (4 days/3 nights or 7 days/6 nights): Customized vertebral therapy corrects stress, tension, poor posture and inflammation in conjunction with rehab coaches.
Seasonal Gut Management (4 days/3 nights or 7 days/6 nights): Significantly improve health–including your immune system, allergies, fatigue — through the ancient Chinese practice of eating seasonally.
Relax and Reconnect (4 days/3 nights or 7 days/6 nights): Destress, reconnect with your self and your life path, and learn to be at one with your environment.
Age Renewal (4 days/3 nights or 7 days/6 nights): Our anti-aging doctor teaches how to promote inner health for outer beauty, to look and feel younger.
Sleep Recovery (7 days/6 nights): Discover the roots of sleep disruption through traditional Chinese medicine, Sleep Lab study, and massage.
Welcome to Wellbeing (2 days/1 night or 4 days/3 nights): The perfect add-on to an Asian trip, this health awareness program helps you to unwind and restore positive energy to welcome abundance.
Cleanse and Reset (7 days/6 nights): Improve the digestive system through traditional Chinese medicine and scientific testing, combined with a cleansing diet.
Fearless Fitness (7 days/6 nights): Gain mental strength and understand the exercises that best suit you in this active retreat for optimal fitness performance.
Mindful Weight Management (7 days/6 nights): Break unhealthy habits with food and learn to eat mindfully with the help of a nutritionist and life coach.
Heart to Heart (7 days/6 nights): Designed to enhance cardiology health.
Men 360 (7 days/6 nights): A medical-focused retreat to improve overall health through traditional medicine, bioenergetic science, and naturopathy.
Women 360 (7 days/6 nights): A medical-focused retreat designed for a woman's unique physical and emotional wellbeing.
Ayurvedic Healing Journey (4 days/3 nights or 7 days/6 nights): Instill lifestyle changes through the ancient practice of Ayurveda and Yoga to reboot and prevent future health conditions.
* For additional information or to book a program, please visit the link below (first select dates, then click 'check availability' to view programs: www.sangharetreat.com/booking
---
Petrie PR is a dynamic boutique Asia based PR agency providing specialist communications strategy for the luxury lifestyle, travel, property, design and spa sectors.
Regionally and internationally connected, our reach spans all the most influential media in China, Hong Kong, Singapore, Taiwan and Indonesia as well as emerging markets including Malaysia, Vietnam and Thailand.
Find out more about us.