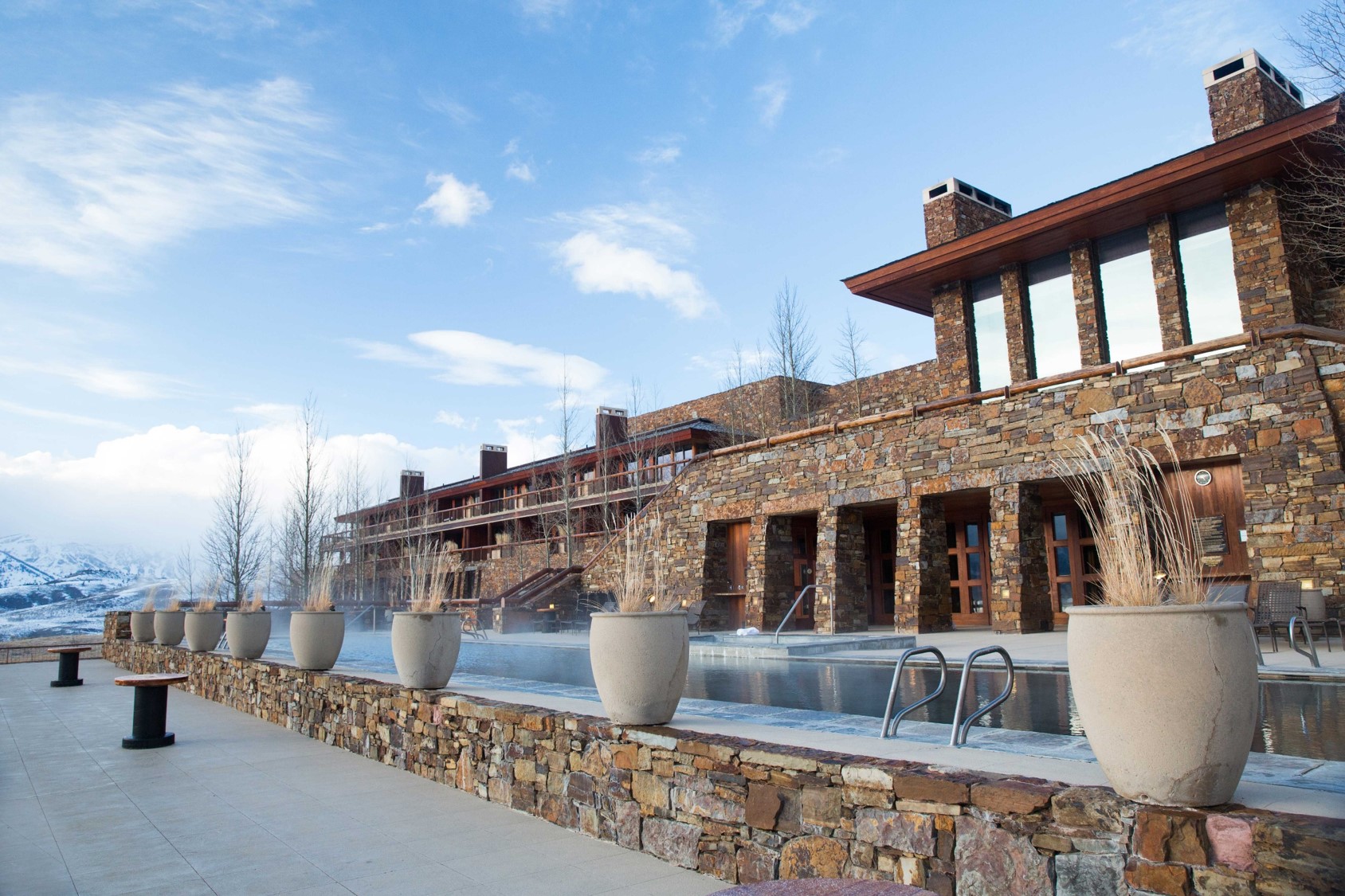 16 Jun

Private Villas And A Palazzo – At Home With Aman

From its conception over three decades ago, Aman has held fast to its vision to provide intimate retreats in serene settings with the unassuming, warm hospitality of a gracious private home. From the white-sanded shores of Amanpulo to the verdant jungle of Amanoi, Aman Villas are available to rent in several locations around the world, offering guests their own private experience of a destination.

Seamlessly integrated into the surrounding landscape, Aman Villas are designed to afford maximum space and the utmost seclusion and privacy, with full and privileged access to the resort's facilities. Aman's unwavering attention to detail and intuitive service is brought to each villa, with the addition of a dedicated personal service that includes a wealth of professional support such as private chefs, personal butlers, babysitters, yoga instructors and spa therapists. Whether looking to savour precious time with family and friends or wanting to escape into romantic seclusion in a spectacular setting, Aman Villas offer the comfort and reassurance of a private home.

Amanzoe​

Peloponnese pavilions above the Aegean Sea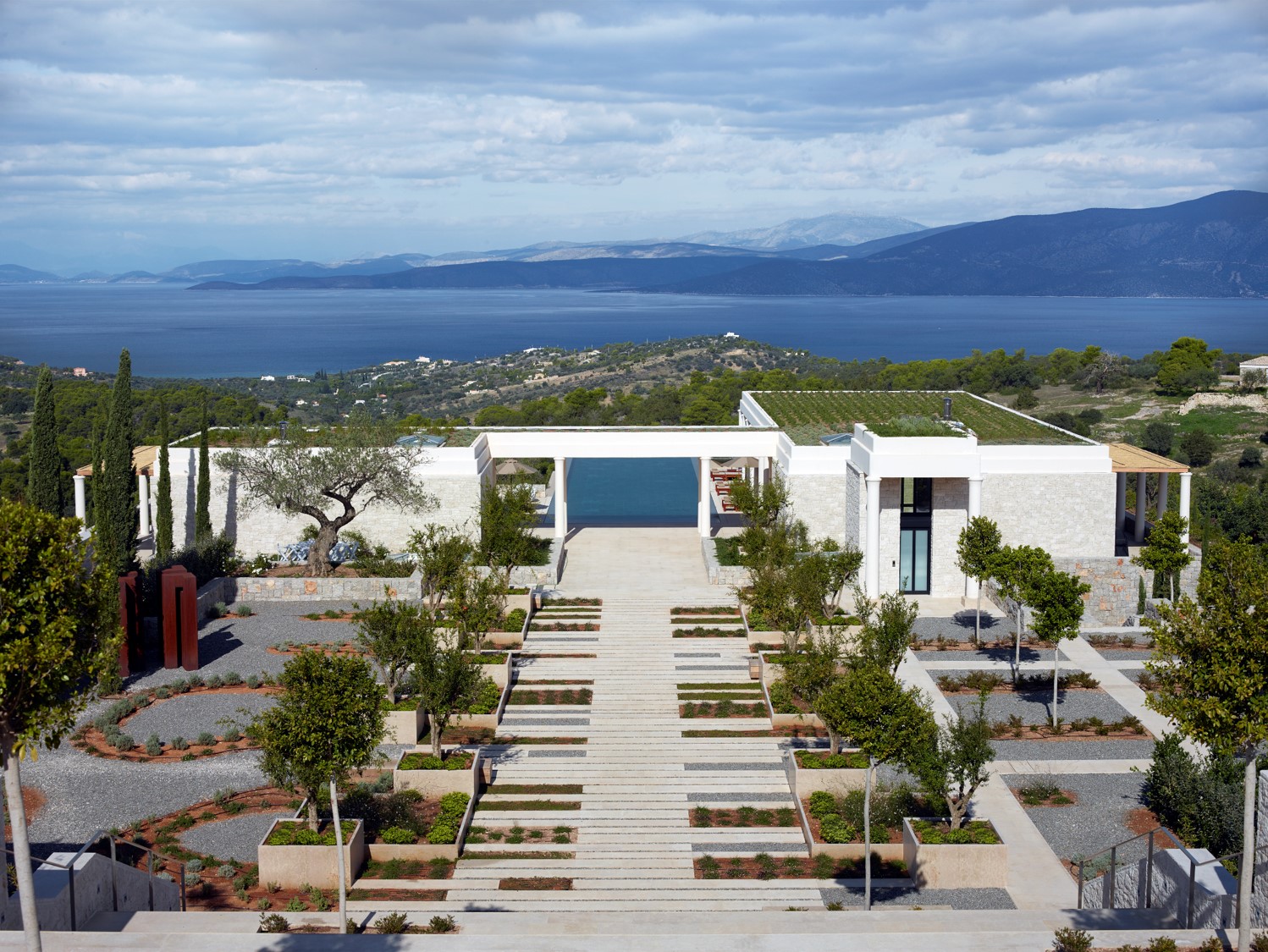 Bringing together the colonnaded grandeur of classical Greek architecture with the restrained elegance of the modern day, Amanzoe and its collection of one- to nine-bedroom villas offer sea-view sanctuaries among olive groves. All are spacious, secluded and designed by architect Ed Tuttle – a longtime collaborator with Aman. The masterpiece of Amanzoe's villas is the Acropolis inspired Villa 20. Created in harmony with the surrounding landscape, the villa cascades down a hillside in six tiers of sculpture-dotted fragrant gardens, private pools, a 650m2 spa and elegant indoor-outdoor living and space to sleep 18.
Ideal for families, Amanzoe's attention to detail extends to every age group. Children are kept enthralled with junior yoga sessions, menus are planned and prepared by the villa's personal chef and trained staff offer age-tailored activities ranging from tennis lessons to Watsu therapy. Cruising the Aegean Sea to explore the artistic and cultural islands of Spetses and Hydra and nearby ancient ruins make enlightening outings for family groups.
Amanpulo​
Private-island paradise in the Philippines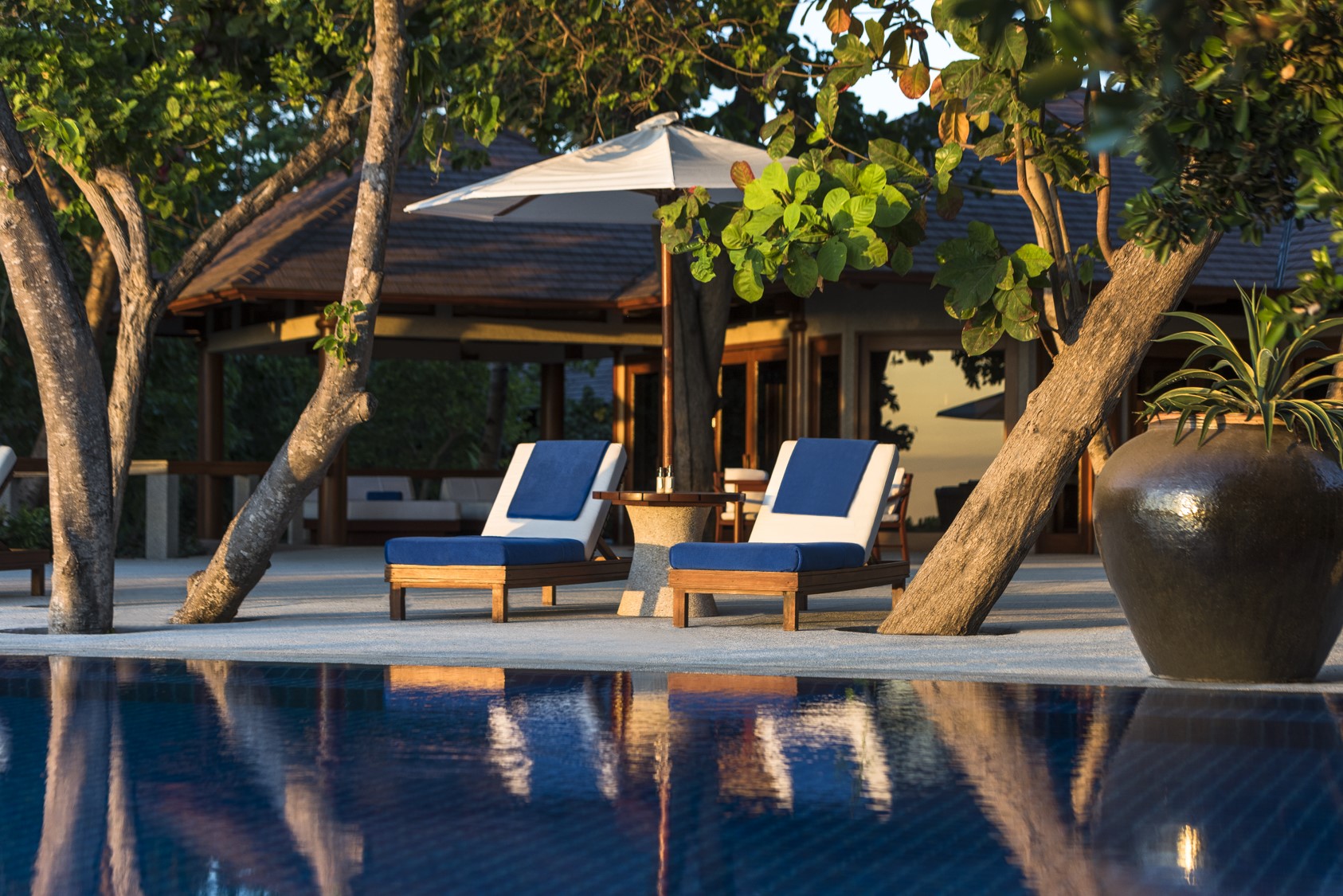 Encircled by a ring of soft white sand and the thriving coral reefs, Pamalican Island is a castaway paradise, a world apart from the worries of everyday life. Amanpulo is its sole settlement, creating blissful isolation of a true desert-island retreat for its residents. Set along the shoreline, steps from the beach, sit 16 villas of up to four bedrooms. Each offering private swimming pools and the dedicated service of a private chef, butler and an electric buggy, the island is there to explore from the hilltop spa to secret jungle grove picnic spots. ​
The remote island setting provides ample opportunities for adventure and exploration. The Sulu Sea is rich with a rainbow of aquatic life – including hawksbill turtles that visit the island every year to nest – and scuba diving or snorkeling uncover a world of multicoloured wonder beneath the waves. For the adventurous, kayaking and kitesurfing is available at certain times of year from the island's shores. At night, the resort's refracting telescope reveals a mesmerising sprawl of stars.
Amanpuri​
A timeless taste of Thailand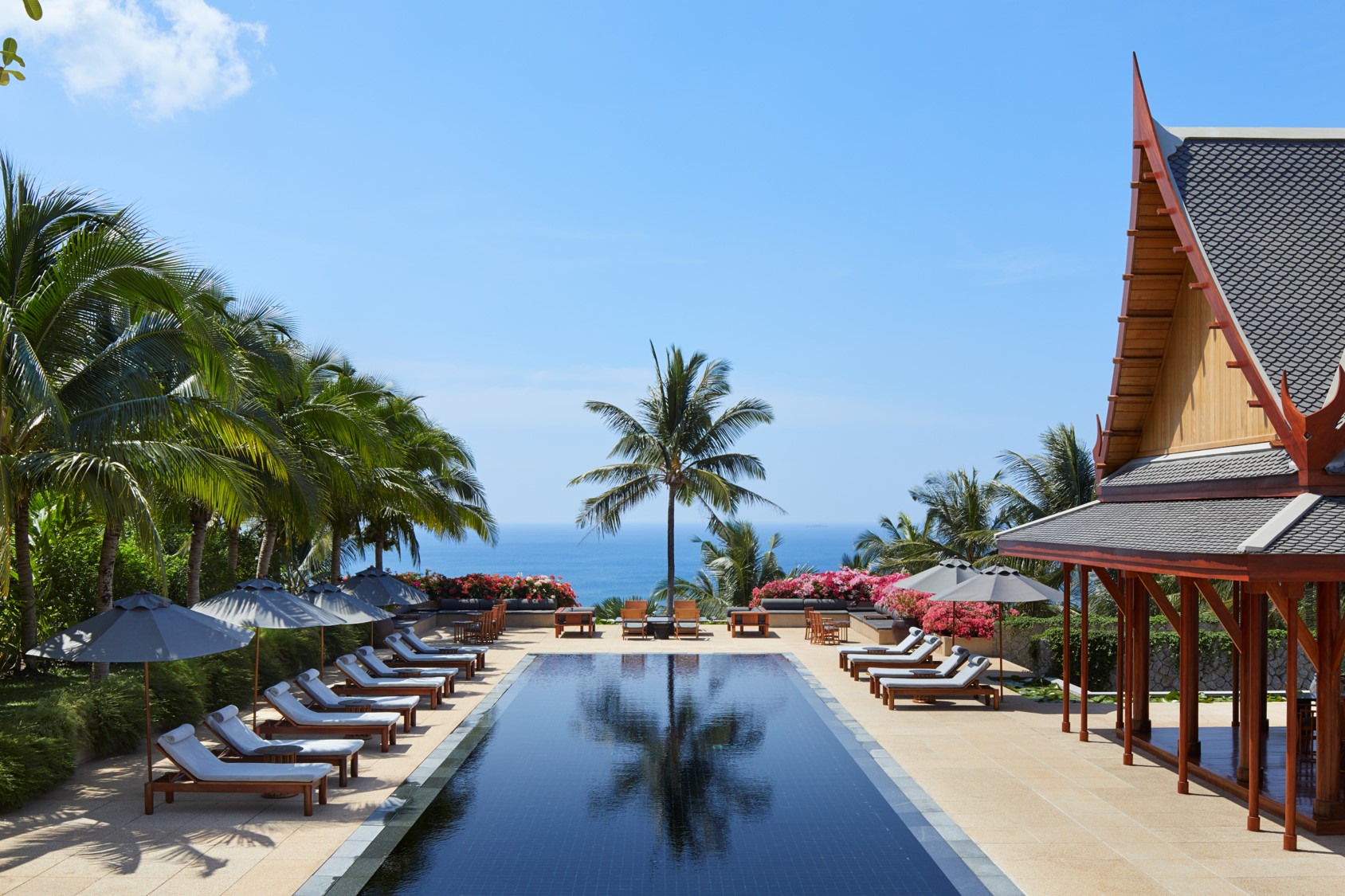 Laying claim to a palm-studded peninsula and Phuket's most beautiful arc of white-sand beach, Amanpuri is a rare tableau of days-gone-by Thailand. Designed to evoke the elegant architectural style of an ancient Siamese kingdom and finely tuned to sit in harmony with its natural tropical setting, Aman's original resort promises all the space, peace and discretion of a private island. Set in their own lushly tropical enclave, Amanpuri's villas range from one to nine bedrooms, all are fully staffed and with their own pool, and private dining areas.
First conceived as a gathering place to host friends, Amanpuri is ideally suited to families, with extensive facilities and inspiring activities for every age; from toddler to teenager. From enriching immersions in local culture to water sports including flyboarding and Schiller water biking, memorable experiences are plentiful. An Eco-Beach Centre is also available to younger guests with activities such as skateboarding, bouldering, filmmaking and more.
Amanyara​
Seclusion on the seashore in Turks & Caicos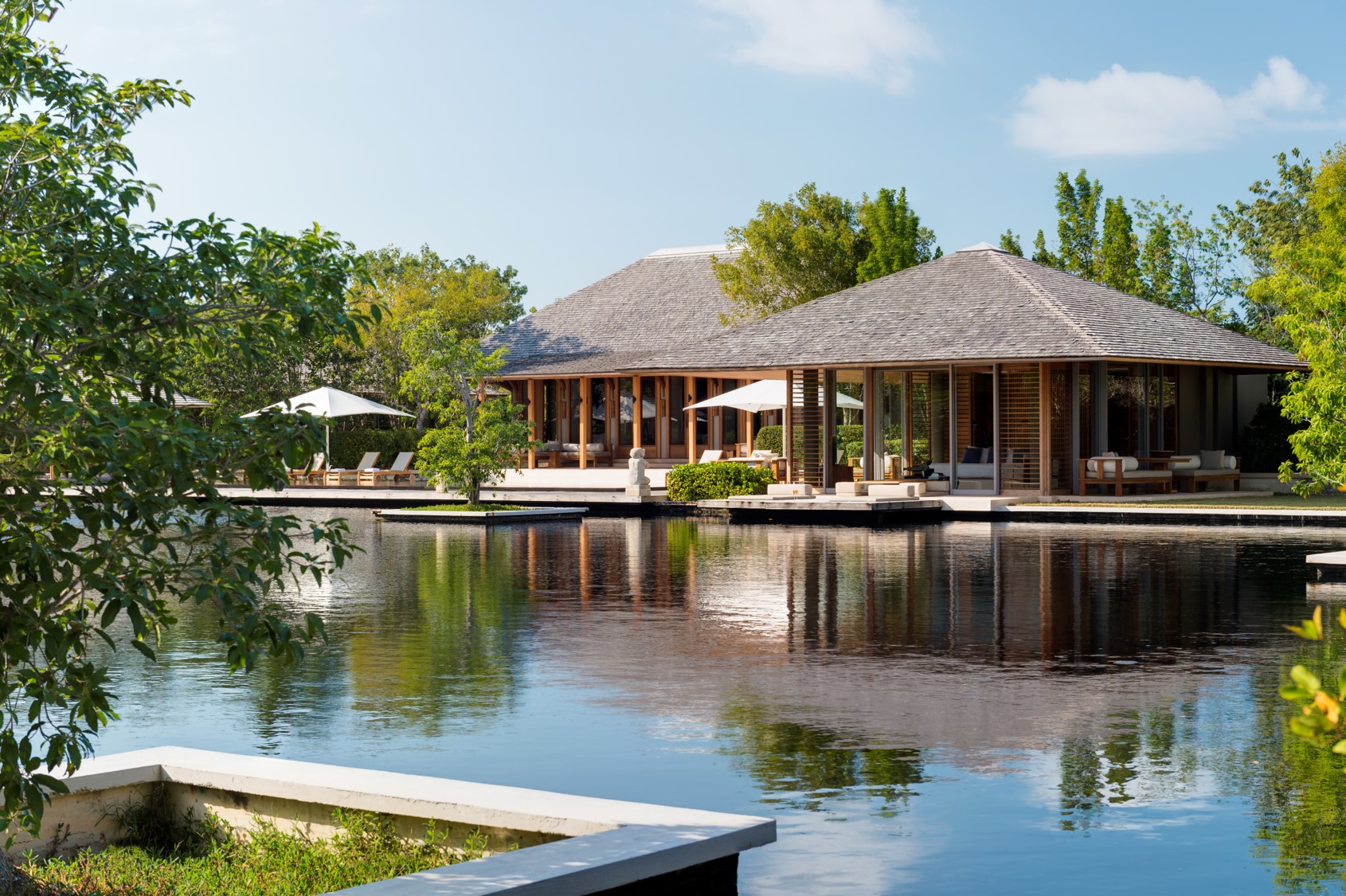 On this most dramatic of island coastlines, the 20 three to six-bedroom villas at Amanyara are spread along the beachfront, looking out at the vivid turquoise waters of North West Point Marine National Park, or the lush greenery of the property's gardens and forest. This is a resort inspired by water – both the ever-visible Atlantic, and the reflecting ponds and black infinity pools that define each of the villas' extensive grounds.
Whether travelling solo, as a couple or group, all will find eye-opening experiences at Amanyara. Master new sports – from kitesurfing to deep-sea fishing – with the help of specially trained instructors, or while away the days self-soothing in the spa or on the sandy beach, while children are enriched and entertained with daily programmes of age-targeted activities at the Nature Discovery Centre, designed to bring awareness to the areas precious environment.
Amandari​
An Ubud sanctuary in the heart of the jungle
Of all the resort's village-style paras-stone dwellings, the three-bedroom Amandari Villa is the most extraordinary and the most secluded. A thatch-roofed jungle palace in the green heart of Bali and its cascading rice paddies the villa is accessed via its own entrance and a minute's drive from Amandari's facilities.  Comprising of a quintet of freestanding pavilions, the villa is set around a two-tiered swimming pool that is surrounded by landscaped gardens. Served by two members of the Amandari team and with access to a private vehicle, the private hideaway overlooks the natural splendour of the Ayung River Valley.
From Amandari, the celebrated art galleries and other cultural riches of Ubud are easily accessible, but for those wishing to spend time apart from civilisation, the local landscape invites intimacy with nature. With or without an expert Aman guide, trek the ridge beside the river, and enjoy banyan-framed views across the gorge; take a mountain bike on a forest trail to discover local villages, or hike up to Amandari's hillside bale for a private picnic with an unforgettable panorama.
Aman Villas at Nusa Dua​
All-villa hideaway on Bali's south-eastern shores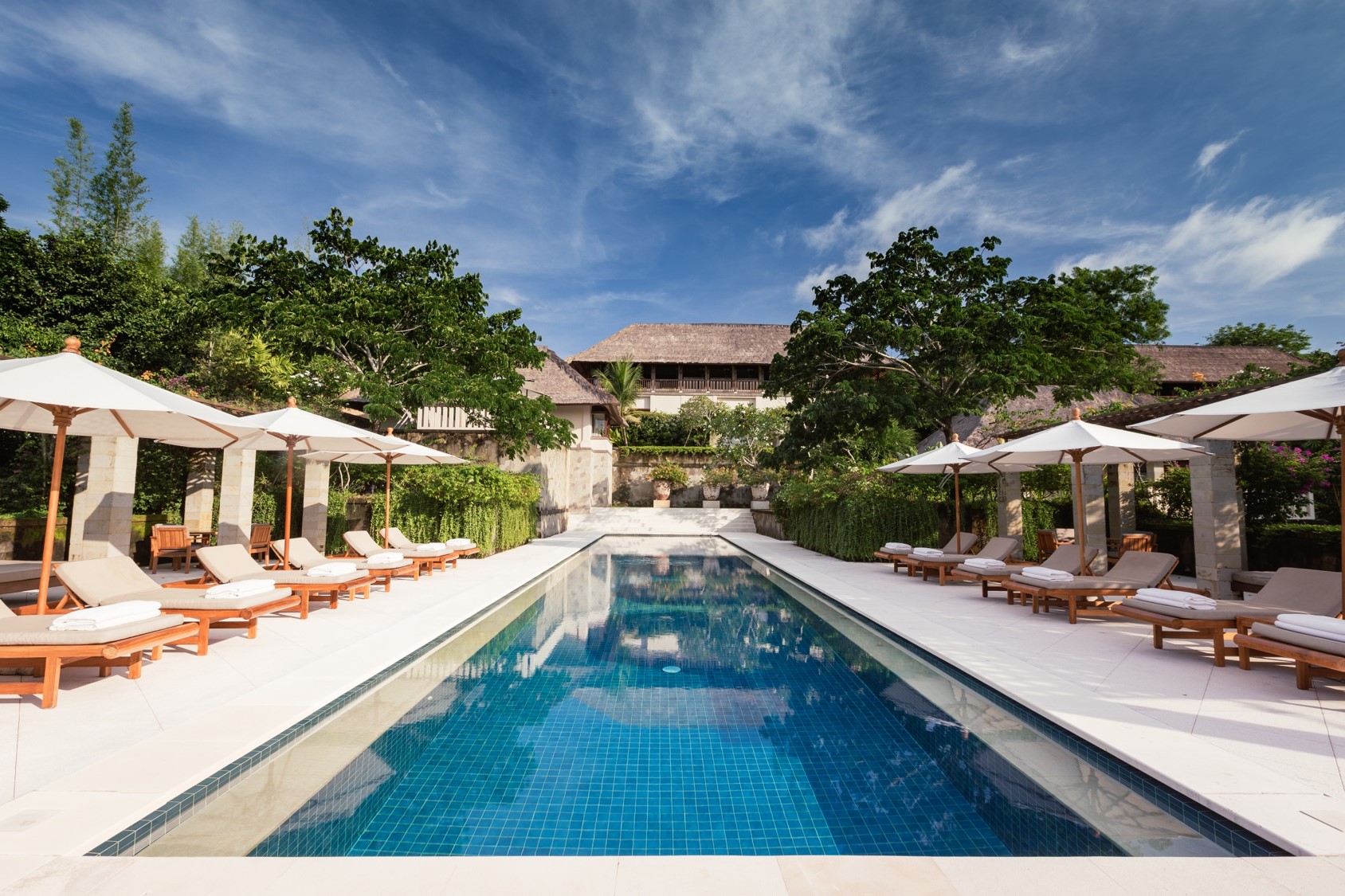 A short drive from Bali's Denpasar airport, Nusa Dua is the gateway to Indonesia – a starting point for island adventures. The all-villa retreat is ensconced in palm-shaded gardens, separated from the shore by verdant, rolling fairways. Inspired by traditional Balinese village architecture, with stone walls and alang-alang thatched roofs, each of the three- to six-bedroom villas is set around a private pool terrace, with individual libraries and open-air dining spaces for up to 10 people.
The Aman Villas at Nusa Dua offer a peaceful base for every type of guest. For some, they provide an opportunity to rest and refresh before venturing deeper into Bali. For others, they are the launching point into the vibrant beachside hubs of Sanur, Jimbaran, Kuta, Legian and Seminyak. Families are welcomed to Nusa Dua's Villas with gusto, whether they seek temple visits, diving and watersports, or simply a few days of relaxation on the beach.
​
Amanoi​
Between land and sea in Vietnam
Guests have all the opportunities of land and sea at their disposal, from coastal treks and bike rides to snorkeling expeditions and watersports such as kayaking, sailing and SUP. Amanoi maintains a busy daily programme of children's activities, so younger guests can expect to spend their days learning to fish or cook, throwing themselves into crafts or games, or settling down for a popcorn-accompanied al fresco movie night.
Amanyangyun​
Ancient architecture and modern art outside Shanghai
Dedicated to Chinese art forms and the pursuit of knowledge, the Nan Shufang cultural centre at Amanyangyun is a modern-day recreation of the scholars' studios of 17th-century China's literati. Here at the heart of the resort, groups have a private space to learn traditional crafts such as calligraphy, music or painting. ​With a focus on discovery through the arts, Amanyangyun also houses the dramatic subterranean art space of Chinese-American fashion designer Han Feng and her private collection of Chinese contemporary art.
Amanemu
A coastal retreat to rejuvenate the body and soul
Aman Venice
A palazzo to call home
Although technically not a villa, Aman Venice, once a private home, is located on one of the most coveted addresses on the Grand Canal. The 16th-century Palazzo Papadopoli, with its own canal-facing garden, is available for exclusive use – ideal for small groups or families looking for their own private corner of La Serenissima.
Aman Venice acts as the perfect springboard into a host of cultural and culinary adventures and guests have all the treasures of the lagoon at their disposal. The palazzo team can arrange exclusive cultural visits and excursions, ranging from guided gallery visits and personalised boat trips along the canals to boxes at the opera and market tours with the chef.
---
Petrie PR is a dynamic boutique Asia based PR agency providing specialist communications strategy for the luxury lifestyle, travel, property, design and spa sectors.
Regionally and internationally connected, our reach spans all the most influential media in China, Hong Kong, Singapore, Taiwan and Indonesia as well as emerging markets including Malaysia, Vietnam and Thailand.
Find out more about us.