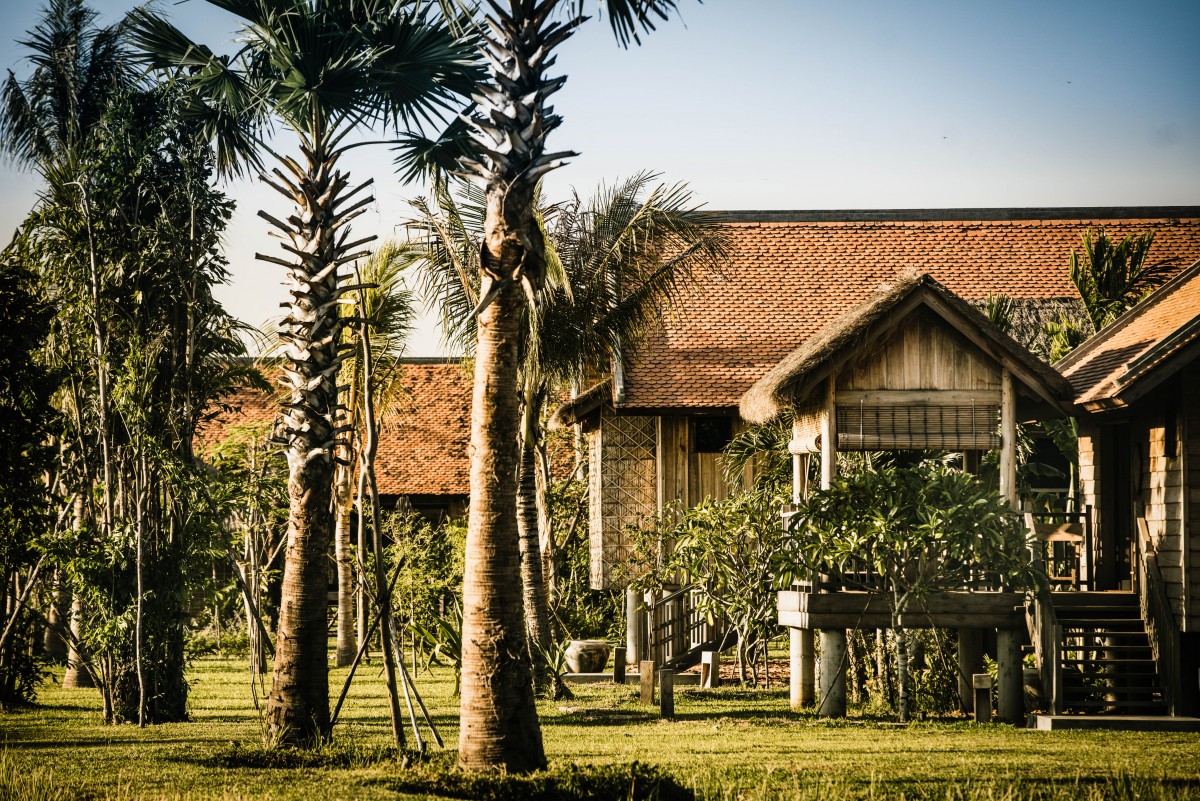 19 Dec

Phum Baitang – An Interior Aesthetic Integrating Heritage Architecture, Inspired Cultural Influences and Simplistic Luxury

Phum Baitang, Khmer for "green village", is an elegant hideaway spread over eight acres of lush gardens and paddy fields in Siem Reap, Cambodia. It is the first South East Asian property by Zannier Hotels – a group that is passionate about hospitality and gastronomy, aiming to create an alternative luxury travel experience for their guests. The vision, "simplicity is the ultimate sophistication" underpins each development and is evident in all architectural and interior design elements.

Phum Baitang emits emotion through architecture, atmosphere and bespoke service. The use of local natural materials such as wood, stone, bamboo and thatch form an integral part of the overall aesthetic. Creating art from old objects, using raw materials display added warmth and character as they age.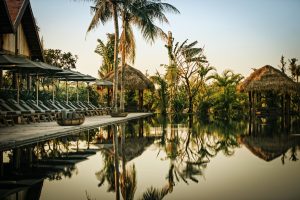 "It's all about creating atmospheres for guests to remember individual moments where they feel attuned to their surroundings by using the heritage of the country," shared Geraldine Dohogne, Concept & Interior Design of Zannier Hotels.
With a background in International Business, Geraldine is an interior designer by passion. She first started as a Development Manager for the Zannier group where she was involved from local partnerships to operations. Three years into the career, Geraldine's knowledge on the Zannier brand and love of design has brought her to the seat of Concept & Interior Design, where she customises her ideas through the understanding of local history and reflecting the culture through the hotel architectural design and interiors.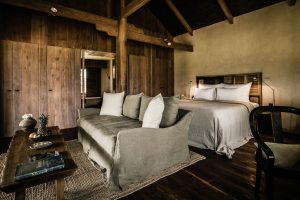 Villas
The 45 luxury stilted wooden villas resemble a Khmer village, featuring thatched roofs, locally sourced materials, natural textures and colors to create a relaxing atmosphere. Every detail is studied to fit to the image of the brand, creating an atmosphere for guests to remember special moments.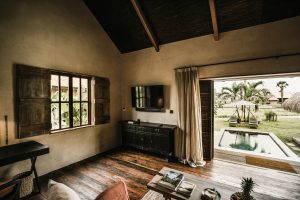 Both exterior and interior have been designed, sculpted and furnished with the aim of creating an authentic yet luxurious Cambodian experience.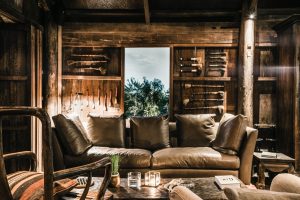 Cigar & Cocktail Lounge
Set in a 100-year-old farmhouse and furnished with rattan wing chairs, pie crust tables and oriental carpets, the Cigar & Cocktail Lounge pays homage to Cambodia's colonial history.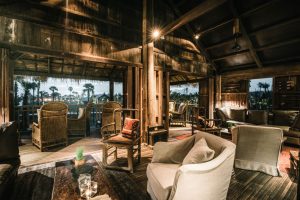 The interior is adorned with antique furnishings and local artifacts, creating a soothing and rustic environment. The lounge is perfectly situated within the resort for guests to enjoy the spectacular sunsets over surrounding rice paddies.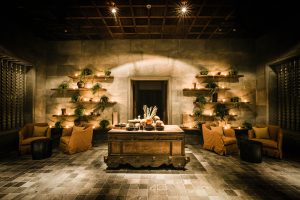 Spa & Wellness
An architectural tribute to Angkor's temples, The Spa Temple at Phum Baitang seamlessly complements the heritage design of the resort.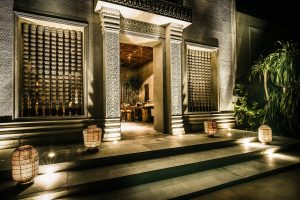 Carved in stone, the spa reception features a tall ceiling with hand carved timber panels and spindle columns for the windows. As guests walk through the building they will enter into the spa garden, with its treatment pavilions nestled into the lush landscape.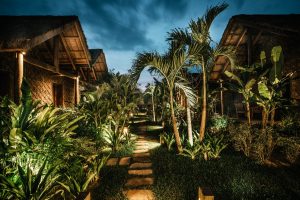 Adorned with individual antiques and Khmer artifacts sourced from within Cambodia and throughout Asia, The Spa Temple creates an atmosphere that extols the designer's vision of simplicity, while displaying elegance in form and design.
---
Petrie PR is a dynamic boutique Asia based PR agency providing specialist communications strategy for the luxury lifestyle, travel, property, design and spa sectors.
Regionally and internationally connected, our reach spans all the most influential media in China, Hong Kong, Singapore, Taiwan and Indonesia as well as emerging markets including Malaysia, Vietnam and Thailand. We provide effective, integrated solutions, offering a tailored bespoke approach to support objectives and determine the best results to help drive business.
Find out more about us here.