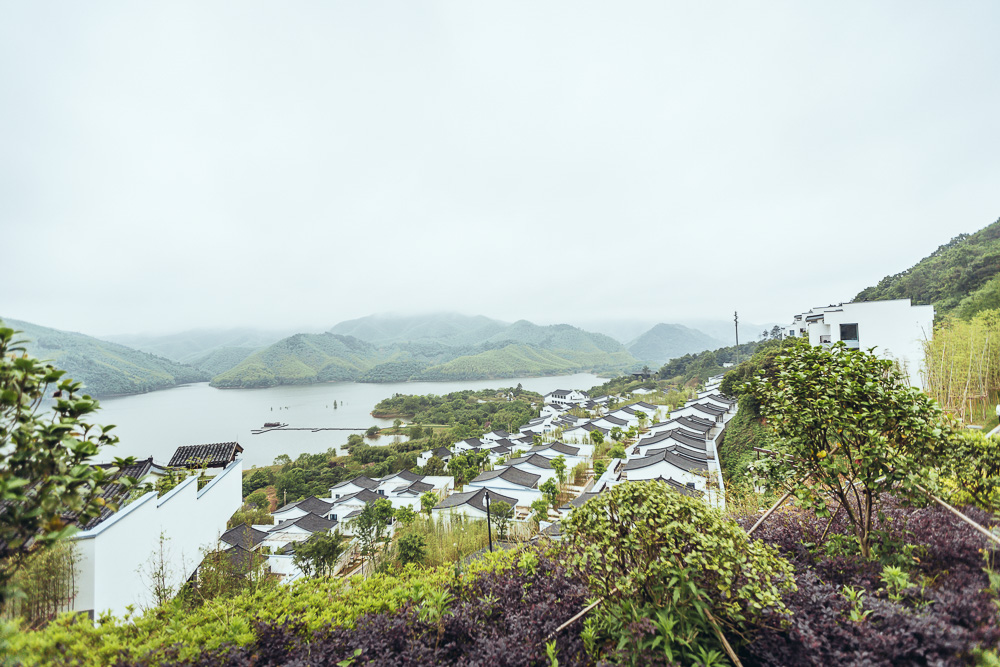 08 Oct

Love By The Lake – Alila Anji Presents A Wedding Open House

A marriage made in heaven begins with a wedding celebration amid the enchanting beauty and tranquillity of Alila Anji. Be it an intimate ceremony surrounded by your closest friends and family, or a more lavish gathering, the resort offers a choice of wedding venues and packages for a celebration tailored to your dreams – all of which can be explored at its upcoming Wedding Open House.

Overlooking Tianfu Lake, surrounded by lush bamboo forests and tea plantations, Alila Anji sets the scene for a memorable wedding ceremony as Anji's premier wedding destination with a great variety of unique venues. Couples can seal their union at two new romantic lakeside locations – the Rustic Garden and the Lakeside Infinity platform; on the hillside in the Chinese Pavilion; or at the Alila Pavilion and Moon Deck located in the main building, against nature's magnificent backdrop.

For something even more surprisingly different, couples can exchange their vows in a private ceremony while gliding across the lake on Alila Anji's private boat, the Alila Fushi. Alila Anji is the only resort in Anji with its own boat, which is electric in line with the resort's eco-responsibility to protect the water of this reservoir lake. Alternatively, the rustic chic of Amber, the resort's lakeside farmhouse, is perfect for a wedding off the beaten path.

When it comes to capturing memories of this special day, Alila Anji's pristine natural surroundings provide spectacular photo opportunities. The resort nestles in the midst of Anji's famous white tea plantations that cloak the mountain slopes, and miles of bamboo forests where resembling scenes from the epic "Crouching Tiger, Hidden Dragon" movie were filmed. A decorated wedding car or scooter can also be rented for guests' photoshoots.

"Alila Anji offers a beautiful setting for every celebration of love, whether a destination wedding, a unique proposal, anniversary or wedding photoshoot. Our Wedding Open House is the perfect opportunity for couples to experience our magical surroundings first-hand and speak to our in-house sales team about an exclusive buyout of the entire resort," says Jack Widagdo, General Manager of Alila Anji.

Admission is free to the Wedding Open House, which will take place alongside the lake and will feature a wedding gown show, wedding dessert tasting, and traditional Chinese instrument performances out on the lake. Guests can also explore a variety of handpicked wedding vendors who will be showcasing their wedding-related products and services, from wedding gowns and bridal beauty, to wines and chocolates. The event will end with a banquet of local Chinese cuisine in Hidden Dragon restaurant presented by local Executive Chef Jason Zhu and his creative culinary team.

Alila Anji creates a day to be cherished forever with a complete package including sumptuous meals, elegant decorations and floral arrangements, a personalised wedding cake, photography, spa treatments and more. Besides a variety of wedding packages to meet individual needs, couples can take advantage of the following special offers available exclusively during the Open House:

BLISS

Packages worth RMB100K and above:

– 2-night stay in Lake View Villa

– 50% off lakeside venue rental

– Free beverage service fee

ENTERNITY

Packages worth RMB150K and above:

– 2-night stay in Lake View Villa

– 50% off lakeside venue rental

– One-time 3-hour Signature Day Spa Villa treatment for two persons

– Free beverage service fee

– 35-seat shuttle bus for Hangzhou/Shanghai to Alila Anji round trip

ABUNDANCE

Packages worth RMB300K and above:

– 2-night stay in Lake View Villa

– 50% off lakeside venue rental

– Complimentary wedding desserts for 30 persons

– Free beverage service fee

– 35-seat shuttle bus for Hangzhou/Shanghai to Alila Anji round trip

Couples who place a deposit on a package during the Open House itself can look forward to receiving a 10% discount. Just one more reason to plan your wedding with Alila, the ultimate wedding destination in Anji.
---
Petrie PR is a dynamic boutique Asia based PR agency providing specialist communications strategy for the luxury lifestyle, travel, property, design and spa sectors.
Regionally and internationally connected, our reach spans all the most influential media in China, Hong Kong, Singapore, Taiwan and Indonesia as well as emerging markets including Malaysia, Vietnam and Thailand.
Find out more about us.