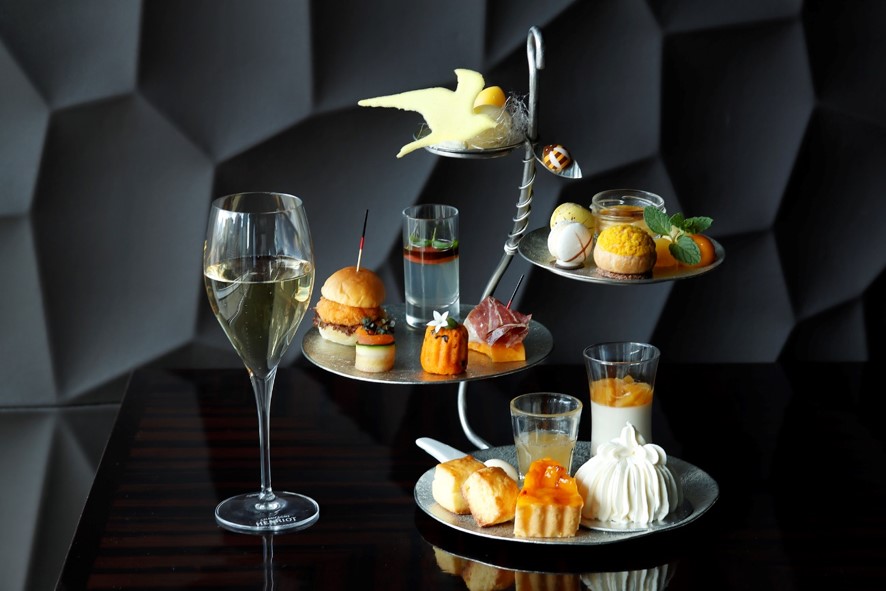 12 Aug

Palace Hotel Tokyo introduces 2019 Summer Delights – Flavourful, Colorful Chronicles of Summer's Best

Palace Hotel Tokyo introduces 2019 Summer Delights – Flavourful, Colorful Chronicles of Summer's Best.

In close proximity to Japan's Imperial Palace, the Palace moats and the Palace gardens, the Palace Hotel Tokyo has one of the best locations in Tokyo with sweeping views across the Palace gardens and as seen from its many private room balconies.  Palace Hotel Tokyo exudes refined and understated luxury throughout and as recognized by the Forbes Travel Guide by providing a rarity of Japanese hospitality from the finest rooms experience and amenities to the culinary experiences that are unmistakably distinctive.

When the Imperial Palace moat shimmers in the sunlight, it is time to enjoy ingredients nurtured by summer energy, alive with flavour and colour.  The Palace Hotel Tokyo suggests a selection of lavish menus, each a chronicle of summer's best.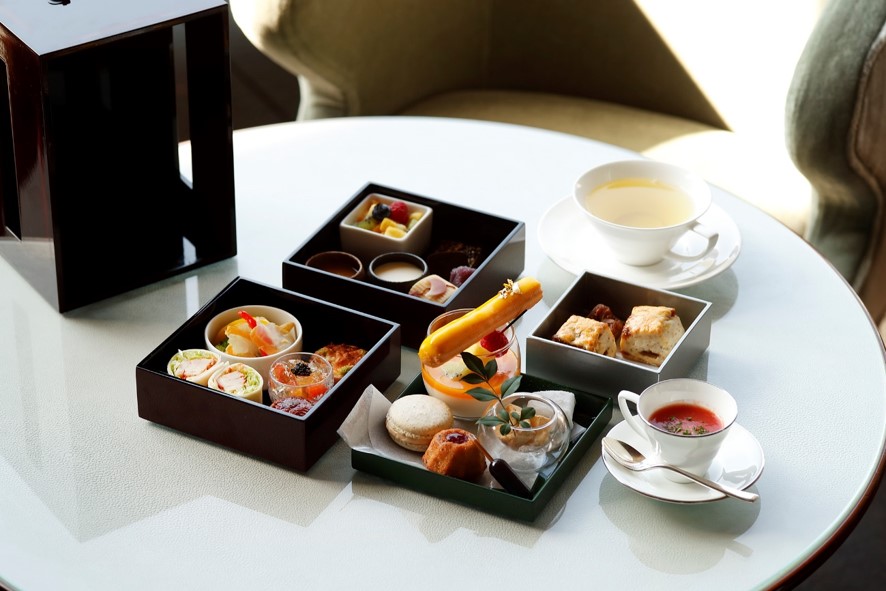 The Palace Lounge – Sumptuous Versions of Shaved Ice
Cool off with sumptuous summer sweets.  Manago shaved ice features mango and coconut, served with yogurt cream and mango sauce.   Japanese-style milk shaved ice is decorated with warabi mocha, soybean flour, and a red bean and sesame biscuit, served with dark molasses.
Lounge Bar Prive – Savour a Leisurely Afternoon Tea and Cocktail Medley
Summer afternoons pass peacefully at Lounge Bar Prive, where a leisurely afternoon tea is perfect to escape heat.  Arranged on four plates, sweet, salty, acidic, and bitter-savoury tidbits complement tea or Champagne.
In the mood for something a bit more adventurous, try the Melon Cocktail Medley!  The medley is the art of carving one single melon.  Starting with a premium punch cocktail with melon and other seasonal fruits, the rest of the melon will be fused in the premium cocktails of choice – daiquiri, margarita, frozen style and more in six glasses.
Crown's Menu de Mémoires – Discover the Sensuous Pleasures of Fine French Cuisine
A special 'nostalgic' menu of sorts celebrating classic, time-honoured, French dishes originally introduced to Tokyo by the original Palace Hotel's iconic Executive Chef Tokusaburo Tanaka will include Sole Bonne Femme, Smoked Salmon & Caviar, beef Rossini-style, and Baked Alaska.  This menu is being served this month as a lead up to the Crown's permanent closure on 28 July to prepare for ESTERRE's debut.  The new French restaurant ESTERRE is set to open on November 1, 2019, a collaboration with DUCASSE Paris founded by world-famous chef Alain Ducasse.
---
Petrie PR is a dynamic boutique Asia based PR agency providing specialist communications strategy for the luxury lifestyle, travel, property, design and spa sectors.
Regionally and internationally connected, our reach spans all the most influential media in China, Hong Kong, Singapore, Taiwan and Indonesia as well as emerging markets including Malaysia, Vietnam and Thailand.
Find out more about us.