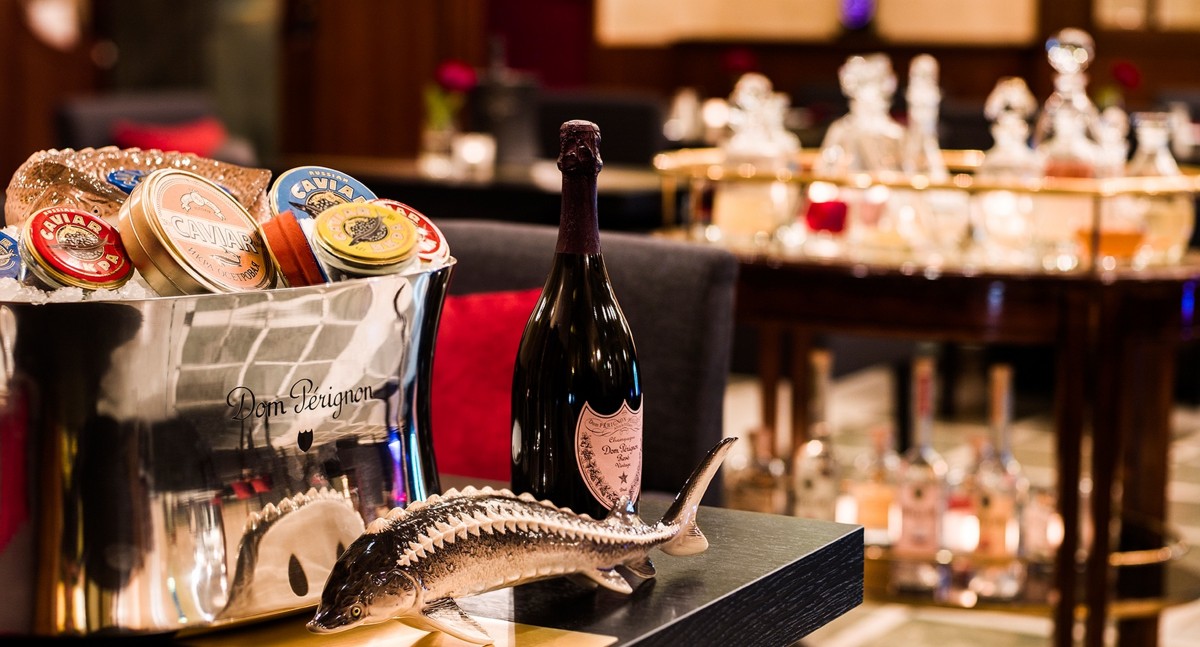 15 Jul

Dom Perignon Pairing Is Newest Gastro Sensation To Arrive At Belmond Grand Hotel Europe's 'Caviar Bar & Restaurant'

Belmond Grand Hotel Europe, a landmark of St Petersburg for over 140 years, is home to the city's only dedicated caviar restaurant. New for 2016, the Caviar Bar & Restaurant has launched a partnership with the renowned Champagne house Dom Perignon to offer the ultimate caviar pairing experience.

"There are two ways to eat caviar: Russian-style accompanied with vodka, or the French way – with Champagne. The sensation of delicate bubbles on the tongue is similar to that of eggs bursting – the gentle saltiness of the caviar is perfectly set off by the discreet and refreshing acidity of the Champagne," explains Alexander Dmitriev, Caviar Bar & Restaurant Maitre D' and the city's only vodka sommelier.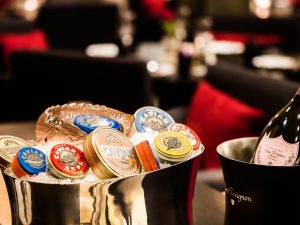 In collaboration with Alexey Mitrofanov, Dom Perignon's Ambassador to Russia, Alexander Dmitriev has developed gastronomic matches based on the undertones of the vintages and to emphasise certain flavour characteristics of caviar. Guests can choose from a list of 12 exclusive Dom Perignon labels and will be guided through the process by the sommelier who will advise on the best caviar and Champagne match based on the taste preferences of each individual.
Highlights include seven vintages of white and rosé grapes, as well as the prized Dom Perignon P2 vintage 1998, the very best of the producer's collection, notable for its strong, full and warm aroma with notes of honeysuckle, citrus, and roasted almonds. The complementing assortment of caviar available spans 15 varieties, and a signature dish on offer, intriguingly entitled 'Egg in Egg', blends hen egg with sturgeon's roe to create a truffle-flavoured scrambled egg that is topped with the rare golden Iranian albino Oscietra caviar.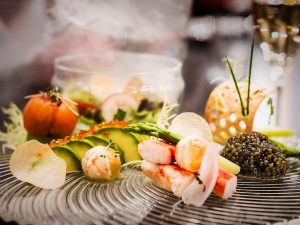 The Caviar Bar & Restaurant maintains its impressive list of vodkas (over 35 varieties) and distillates (15 varieties), as well as a selection of home-infused liqueurs each created by Dmitriev with inspiration drawn from a variety of sources, including old recipe books and family archives. Some of Dmitriev's most original creations include the Far Eastern recipe for a hangover – vodka infused with pine nuts, with garlic and peppers and also a recipe for colds – ginger vodka with lemon and honey.
A new focal point of the Caviar Bar & Restaurant and ideal place for groups of friends and families to enjoy the Champagne and caviar pairing menu is a large, central table that can accommodate up to 12 people. Mr. Per Spook, ex-stylist for international fashion house Dior, has channeled his eye for design into producing a simplistic and modern tableware design that off-sets the authentic 19th century interiors of the Caviar Bar & Restaurant perfectly.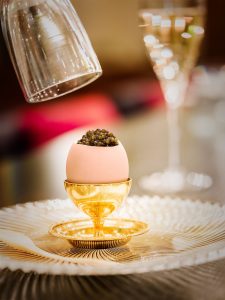 Located in the heart of the cultural capital of Eastern Europe, Belmond Grand Hotel Europe combines the charm and elegance of 19th century tsarist Russia with the contemporary comfort. Belmond Grand Hotel Europe enjoys an ideal location on the famous Nevsky Prospekt, the primary shopping avenue of St Petersburg, and is within walking distance of the Palace Square and Winter Palace.
Dom Perignon Vintage 2006 is priced at £49 per glass and £325 per bottle and the 'Egg in Egg' signature dish is around £49 for three egg shells.
For further information please visit www.belmond.com/Belmond-Grand-Hotel-Europe or call 0845 0772 222.
For images of the Belmond Grand Hotel Europe, please go to the Media Centre to browse and download pictures at www.belmondimages.com.