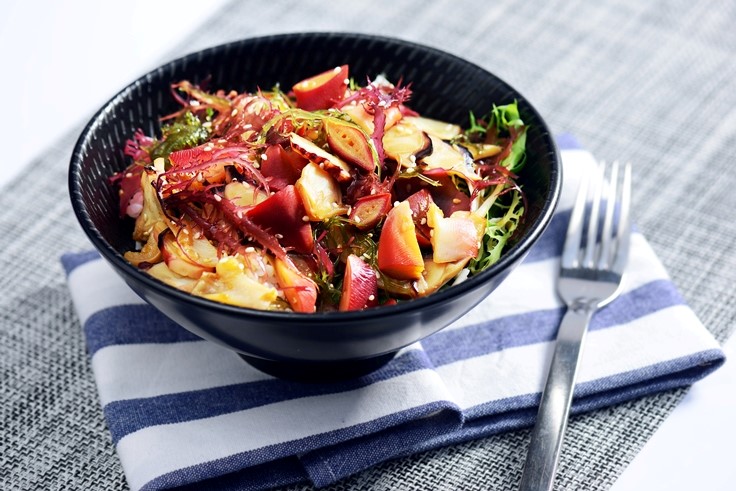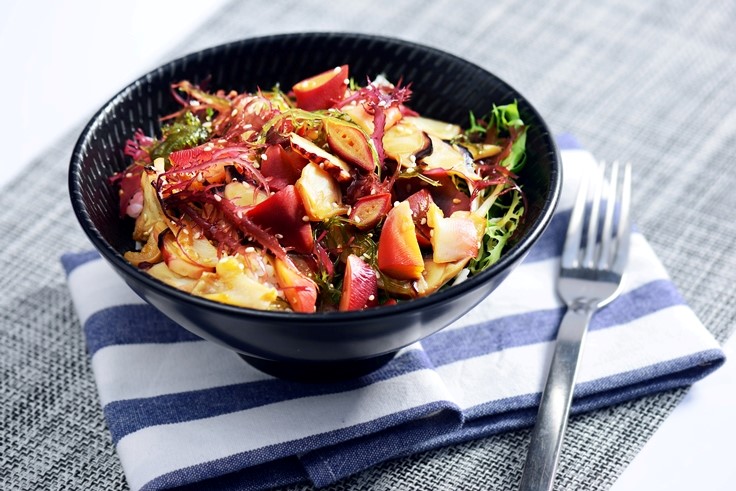 07 Jun

The Opposite House All New Village Café
Village Café at The Opposite House is delighted to unveil a brand new menu. Led by Chef de Cuisine Hubert Hu, the refreshed menu continues to offer Pan-Asian dishes using the freshest ingredients.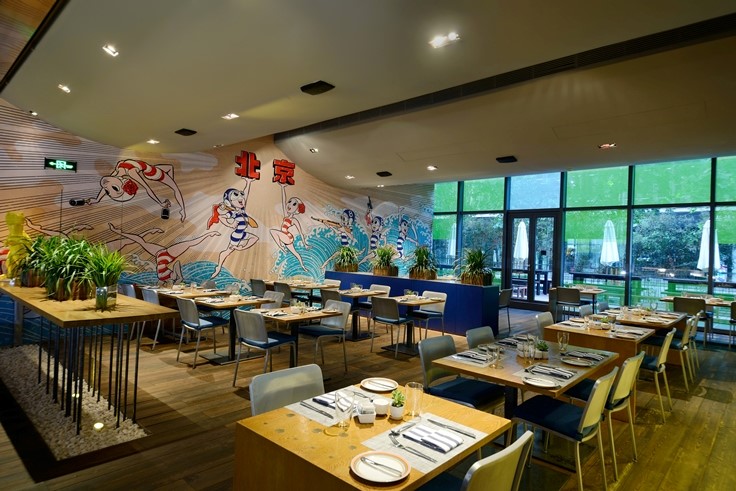 The menu takes guests to the shores of Hawaii with Poké, Wowie Maui (salmon with teriyaki sauce, avocado, macadamia nut, onion, coriander, sesame seeds, on a bed of sushi rice and salad), Chef Hu in Oahu (ark shell clam, octopus and seaweed in wasabi, soy dressing, served on a bed of sushi rice and salad) and Ni Hao Ni'iahu (amberjack with Lao Gan Ma chilli sauce, cucumber, crushed peanuts, coriander, sesame seeds, on a bed of sushi rice and salad).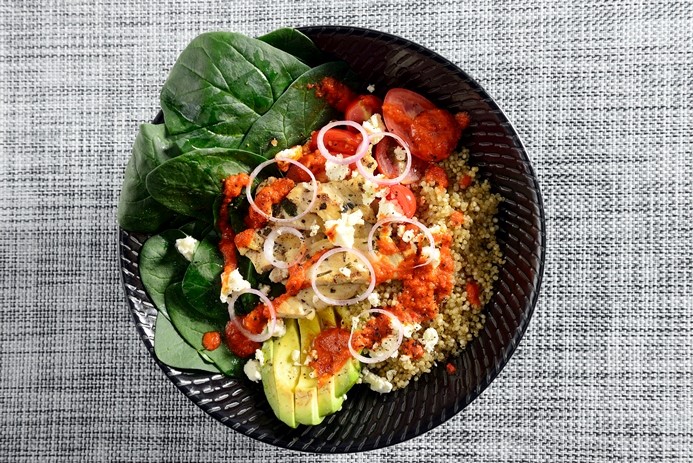 Empty stomachs may indulge in hearty mains such as Dope Double Cheeseburger (Australian Wagyu beef, cheddar cheese, pickles, French fries and sauce), Hainanese Chicken Rice with cucumber and chicken broth, Fried Chicken and Waffles (kimchi chilli syrup, daikon, apple and pear salad), Beef Rendang Grilled Cheese Sandwich with sweet potato chips and Sriracha mayo, and Wonton Noodle Soup with soy sauce and chilli.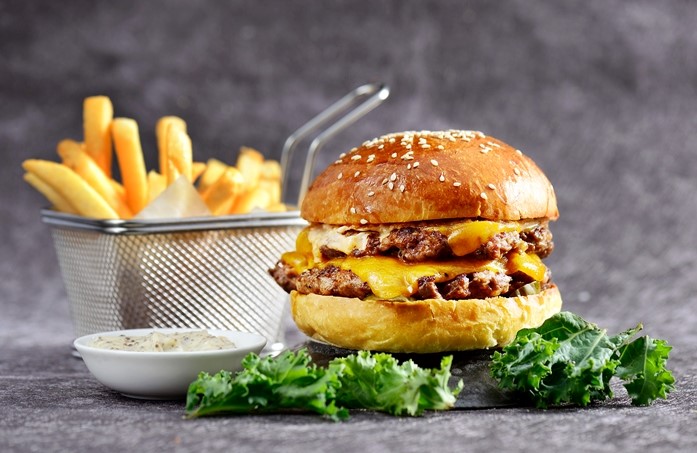 Old favourites like the Wagyu Minute Steak (180gr char-grilled Australian Wagyu steak with rocket, lemon, parmesan and roasted garlic herb butter) and Teriyaki Salmon with steamed baby bok choy and soy sauce, and AAA Open Face (asparagus, artichoke, avocado, with homemade pesto sauce and ricotta on garlic sourdough) remain on the menu.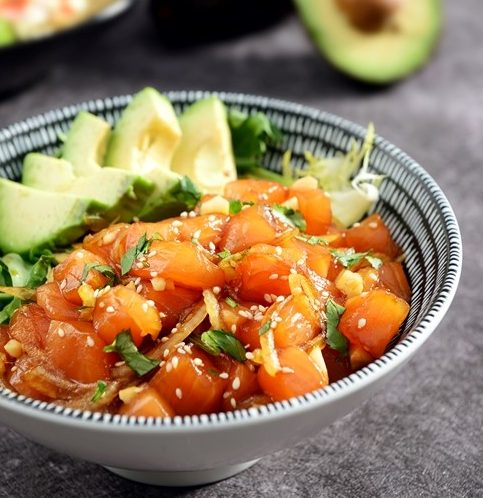 Light and fulfilling options include salad selections such as Hungry Vegan (roast chickpeas, sweet corn, avocado, romaine lettuce, quinoa, barley with miso pumpkin purée) and Protein Powerhouse (roast chicken breast, baby spinach, avocado, quinoa, roast tomatoes, feta cheese with harissa dressing).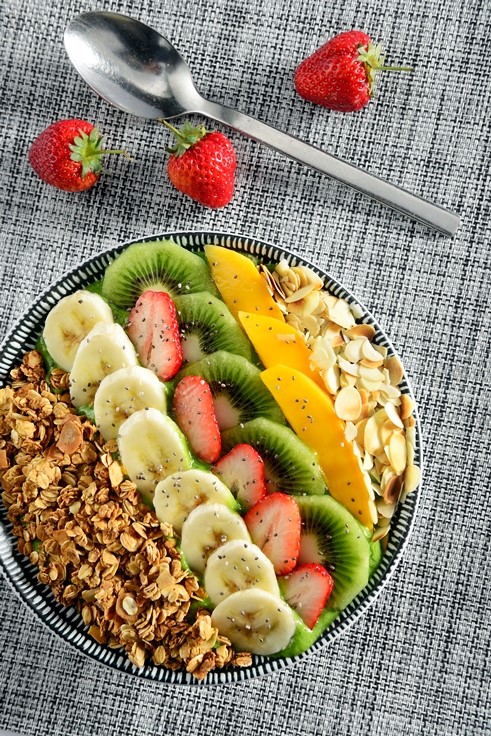 Smoothie bowls using fresh fruits may also be enjoyed, such as Green Doze, Pink Greek and Blue Breeze.
An extensive beverage menu allows guests to choose from a variety of cold-pressed juices and homemade lemonades, as well as coffee and tea. In addition, cocktails and wines are also available.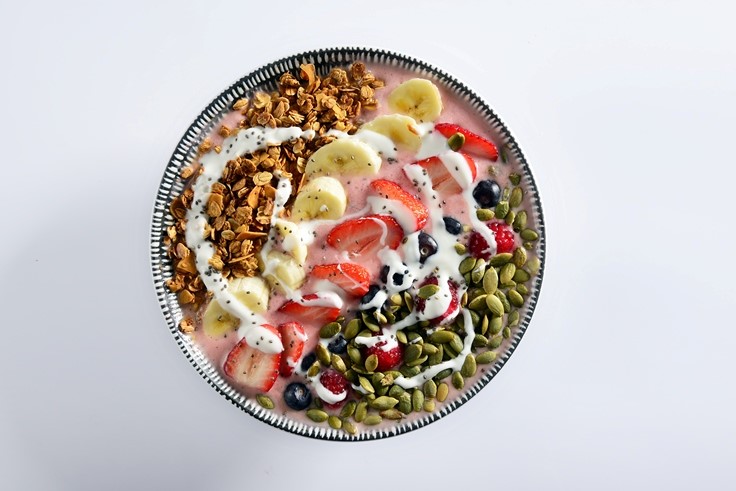 "We had a blast working on this brand new menu, everyone came up with lots of constructive ideas on what sorts of offerings we should have," says Chef Hubert. "Everyone's been talking about 'HANGRY – a state of anger caused by lack of food', at Village Café you'll never be HANGRY since we'll ensure you will leave with a full tummy and a happy heart."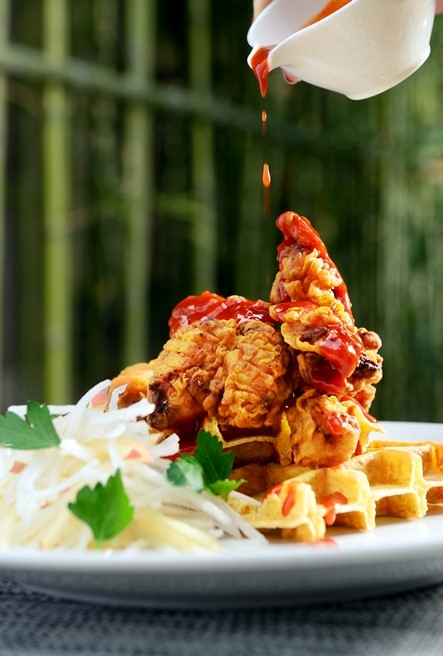 Born and raised in Beijing, Chef Hubert was involved in the pre-birth stages of Village Café and finally seeing the dining outlet open its doors to the public in August 2008.
Village Café's wall has been turned into a buoyant mural that gets updated every quarter. In partnership with Plastered 8, the mural depicts Beijing's ever bustling atmosphere and the city's warm and cordial culture that goes hand-in-hand with the friendly service led by restaurant manager, Lucy Zhang, who has been a member of The Opposite House's food and beverage scene since the beginning.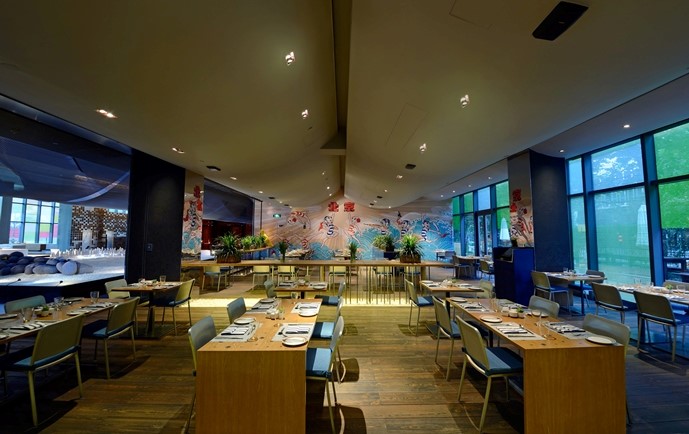 "If you're a foodie like I am then the new menu will definitely make you want to order everything off it," says Mark Passmore, General Manager of The Opposite House. "Like the famous saying by Virginia Wolf, one cannot think well, love well, sleep well, if one has not dined well, so come on by and let us take good care of you."
Village Café is located on the lobby level of The Opposite House and opens daily from 6.30am to 10.30pm.
---
Petrie PR is a dynamic boutique Asia based PR agency providing specialist communications strategy for the luxury lifestyle, travel, property, design and spa sectors.
Regionally and internationally connected, our reach spans all the most influential media in China, Hong Kong, Singapore, Taiwan and Indonesia as well as emerging markets including Malaysia, Vietnam and Thailand.
Find out more about us.