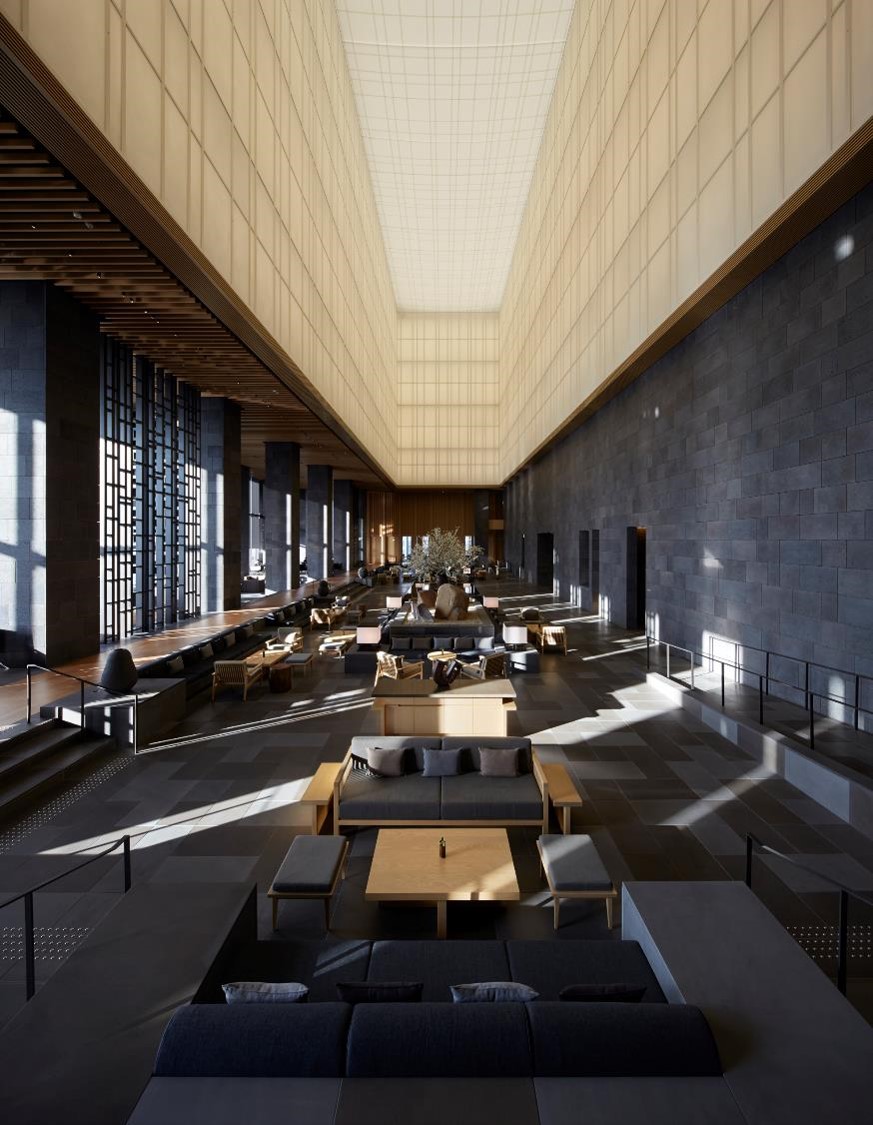 21 Jan

Musashi by Aman debuts at Aman Tokyo, Japan

Opened in October 2018, Musashi by Aman is the exciting latest culinary addition to Aman Tokyo. Located on the 34th floor of the urban sanctuary with views of the capital's skyline and, on a clear day, Mount Fuji in the background, Musashi introduces traditional and authentic style sushi to the hotel's culinary offering, and together with the hotel's existing dining outlets, Arva, the Café by Aman, and the Lounge by Aman, cements Aman Tokyo as a must-visit gastronomic destination for any travelling foodie. Helmed by renowned Master Chef Hiroyuki Musashi, Musashi by Aman seats just eight guests at a Hinoki wooden counter, offering an intimate experience and the opportunity to view the sushi artisan at work up close.

With Aman established globally as a byword for brilliant design, Musashi by Aman was conceived to bring together not only the finest sushi and sake, but also some of the very best in Japanese craftsmanship. The restaurant's interior, designed by the acclaimed Yukio Hashimoto, and features a stunning eight-seat counter fashioned from hinoki cypress. The small corridor leading to the entrance was created by preeminent stonecutter Masatoshi Izumi; and the stucco wall is by artisanal plasterer Naoki Kusumi. Sake comes served in Edo kiriko glasses – each piece bearing a spectacular pattern, hand-cut by Toru Horiguchi. The beautiful plates have been custom made by ceramicist Shigeo Tanaka, while the traditional Japanese lacquerware comes from Wajima.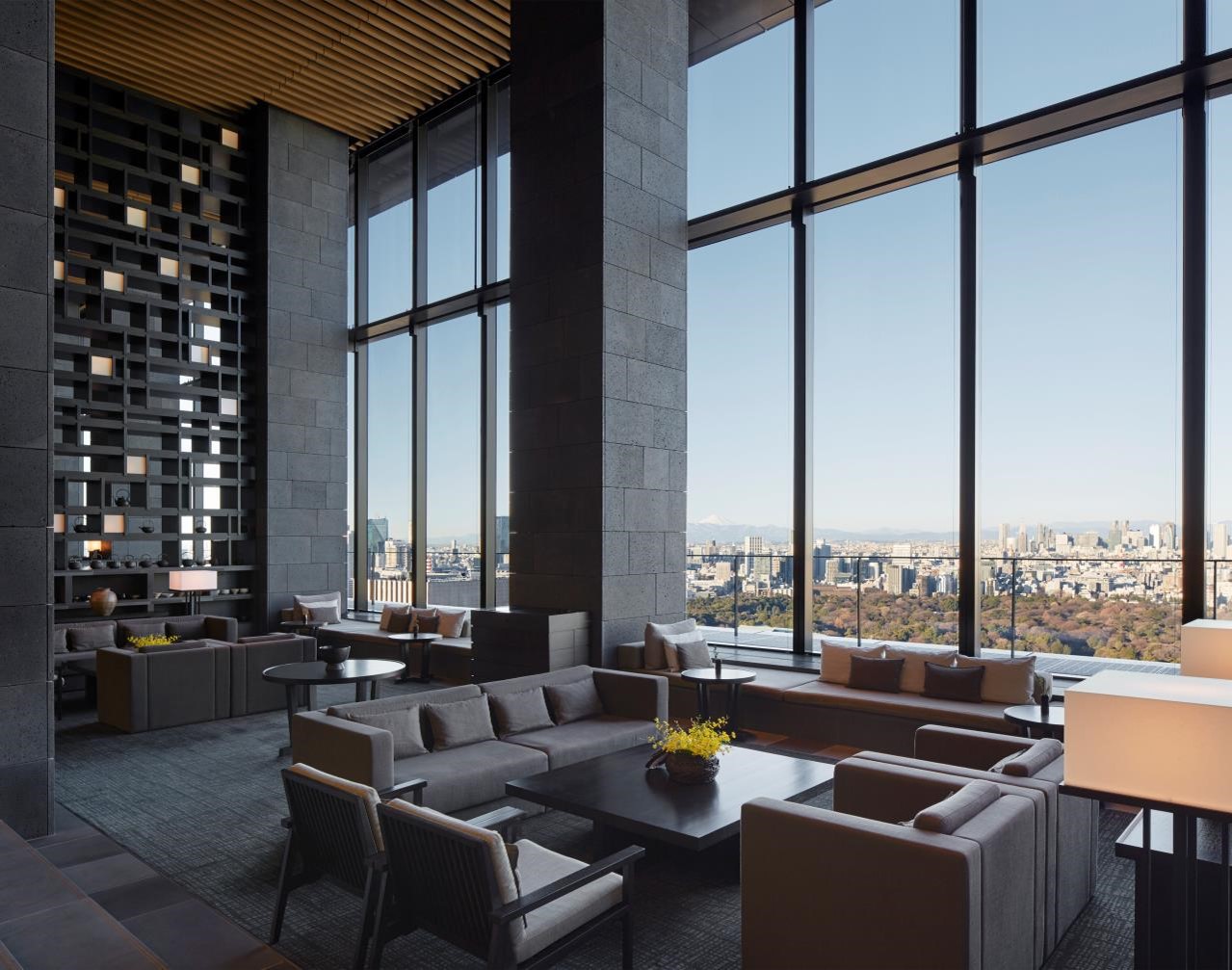 Both guests of the hotel and non-residents can expect a culinary experience that is authentic and transporting, and inspired by Tokyo Bay and the abundance of seafood it once provided the citizens of Tokyo. The sushi served at Musashi by Aman is of the traditional Edomae style, which has its roots in the Tokyo Bay area just a stone's throw from the hotel (Edo is the old word for Tokyo, whereas mae refers to waterfront). In the Edo period, sushi was sold at bustling kiosks and prepared right in front of the customers – a form of supremely fresh street food. The reputations of the city's oyakata were built on skill and trust – absolute prerequisites when dealing with Japan's famously discerning fishermen, who to this day only sell the very best seafood to chefs they can be sure will do it justice.
Edomae sushi is characterized by the use of vinegared rice, or shari – an age-old technique developed to enhance the flavour and keep the food fresh at the kiosk. Musashi's rice truly captivates the palate – the result of absolute attention to detail, or as he puts it, the ability "to feel the outline of every grain before adjusting the amount of salt, vinegar and water according to the season, temperature and even the time of day."
Reflecting the creativity of its namesake chef as well as the authenticity of Edomae sushi, Musashi uses only the finest ingredients. Every morning, Chef Musashi hand selects the freshest seasonal fish and seafood from the newly opened Toyosu Fish Market. Reflecting authentic Edomae style, sushi is prepared using 'shari' rice soaked in white vinegar, and cooked 'al dente'. Sushi is paired with eight kinds of specially selected sakes including the exclusive Musashi Sake produced by Niizawa Brewery in Miyagi.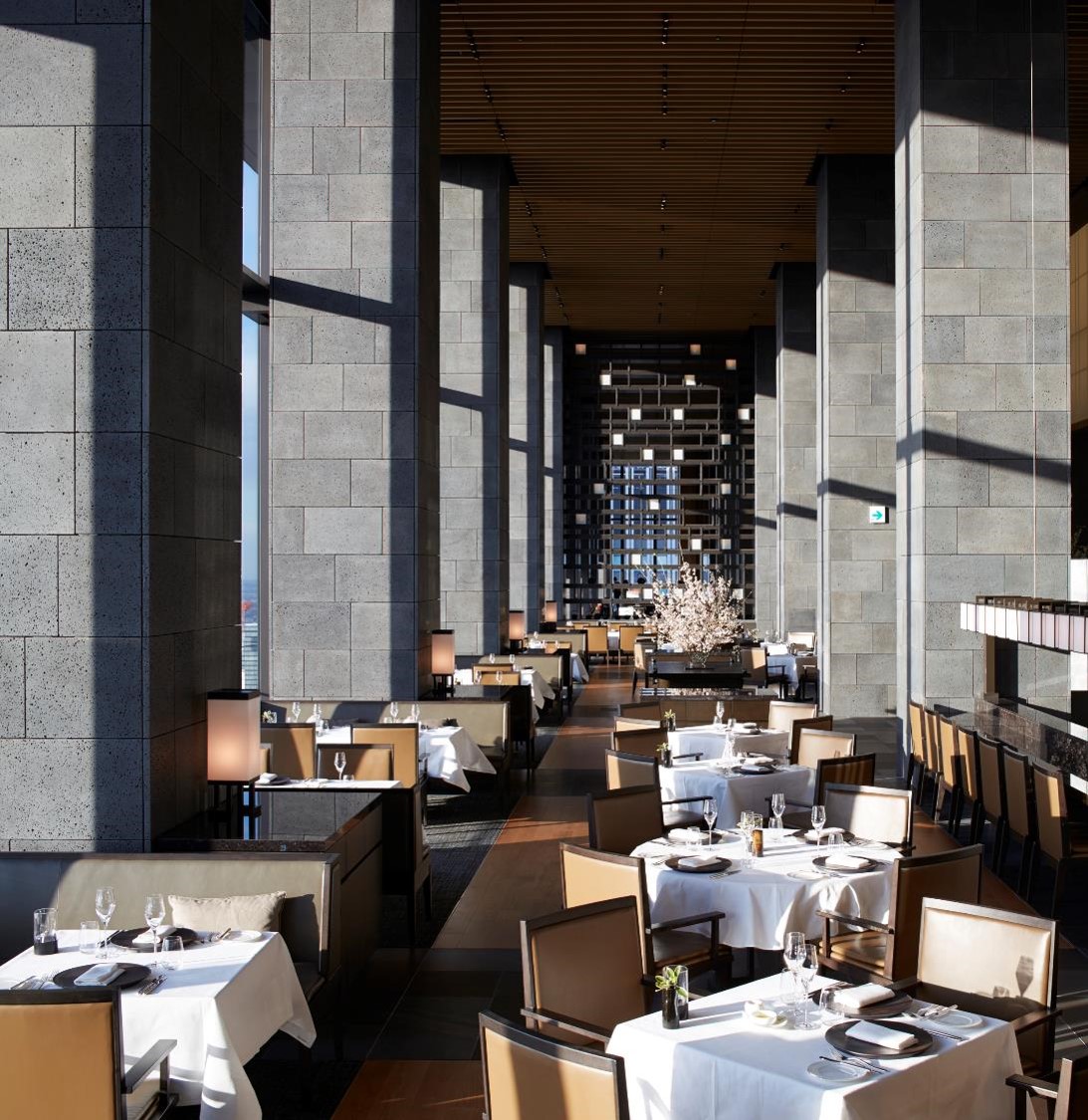 Musashi by Aman serves sushi in the Japanese tradition of Omakase. Translating to 'I leave it to you', Omakase gives the chef creative freedom to choose the menu for his guests. The sushi course served at Musashi by Aman comprises eight tsumami (appetisers) and 10 nigiri. The menu is fixed, but differs each day – a traditional concept known in Japan as omakase, or "chef's choice". Indeed, the offering is entirely dictated by the quality of the seafood that has been caught, because chefs who work under this system refuse to work with anything but the very best of what is available. Within the world of sushi, omakase is a hallmark of quality; in other words, chefs with the skill, connections and experience to source and work with a wider array of premium seafood.
The drinks menu at Musashi by Aman features eight types of premium sake – including a wonderfully balanced Hakurakusei (junmai daiginjo) created exclusively for Aman Tokyo by the renowned Niizawa Brewery in Miyagi. The standout drink is undoubtedly the Musashi by Aman-branded sake, produced by the most experienced artisans at the same brewery. With a rice-polishing ratio of 7%, it is one of the purest sakes in existence – a drink that goes perfectly with sushi, and can be defined by its depth of umami, Japan's elusive "fifth taste."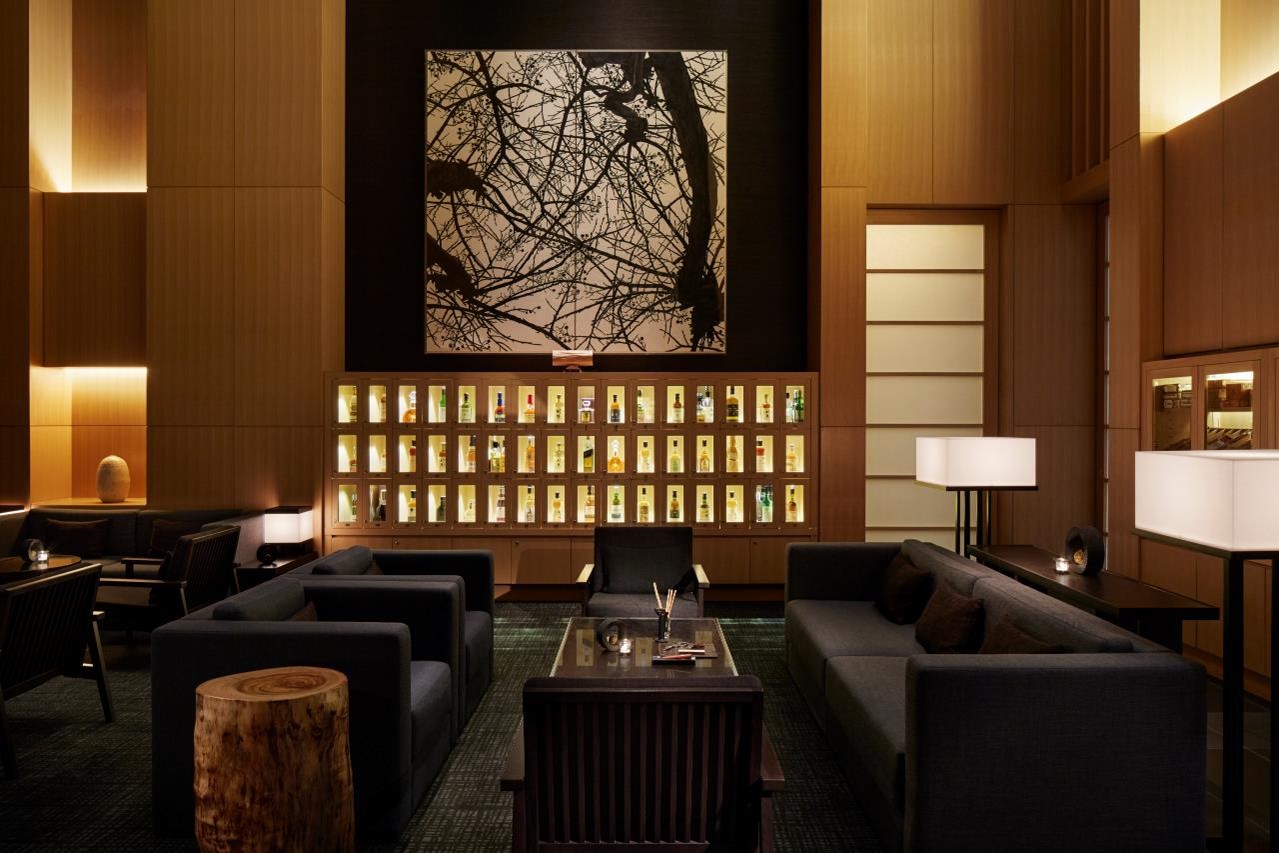 A highly respected figure in Tokyo's culinary scene, and renowned for his expertise, dedication and innovation in the art of sushi, Chef Musashi started his career, which spans over 30 years, as a sushi chef at his father's sushi restaurant, and opened his own restaurant – the lauded Sushi Musashi which earned Musashi a Michelin star – in Tokyo's trendy Aoyama district in 2009. The attention to detail Chef Musashi pays to every piece he creates, is second to none, from meticulously measuring to rinsing, seasoning and steaming. Closing his legendary establishment to join Aman Tokyo and lend his name to the new restaurant illustrates Chef Musashi's deep affinity with Aman, as he joins Aman Tokyo seeking to elevate his craft to the next level.
Musashi by Aman is open from Monday to Saturday for dinner. There are also two larger tables, seating four people each, for bigger parties. Aman Tokyo also has two private dining rooms available for intimate events.
Dining at Aman Tokyo
Musashi by Aman cements Aman Tokyo's position as a must visit gastronomic destination in Tokyo for any devoted foodie. Arva, Aman's first culinary concept incorporating a dining experience that celebrates Italy's simple ingredients and bold flavours, and stays true to its Italian heritage while incorporating the finest local ingredients such as Sagamihara eggs and Yamanashi Nakamura Farm guinea fowl. The menu is unique to Aman Tokyo, and is in keeping with the Aman philosophy of seamless integration with each destinations' cultural and geographical setting.
Meanwhile the Café by Aman, provides an intimate space whose classic French menu and natural surroundings evolve with each season. The menu serves casual French fare tucked within the Otemachi Forest – an oasis of green in the metropolis at the foot of the hotel building. A carefully selected wine offering complements the dishes, ranging from galettes and traditional bistro cuisine to seasonal plates.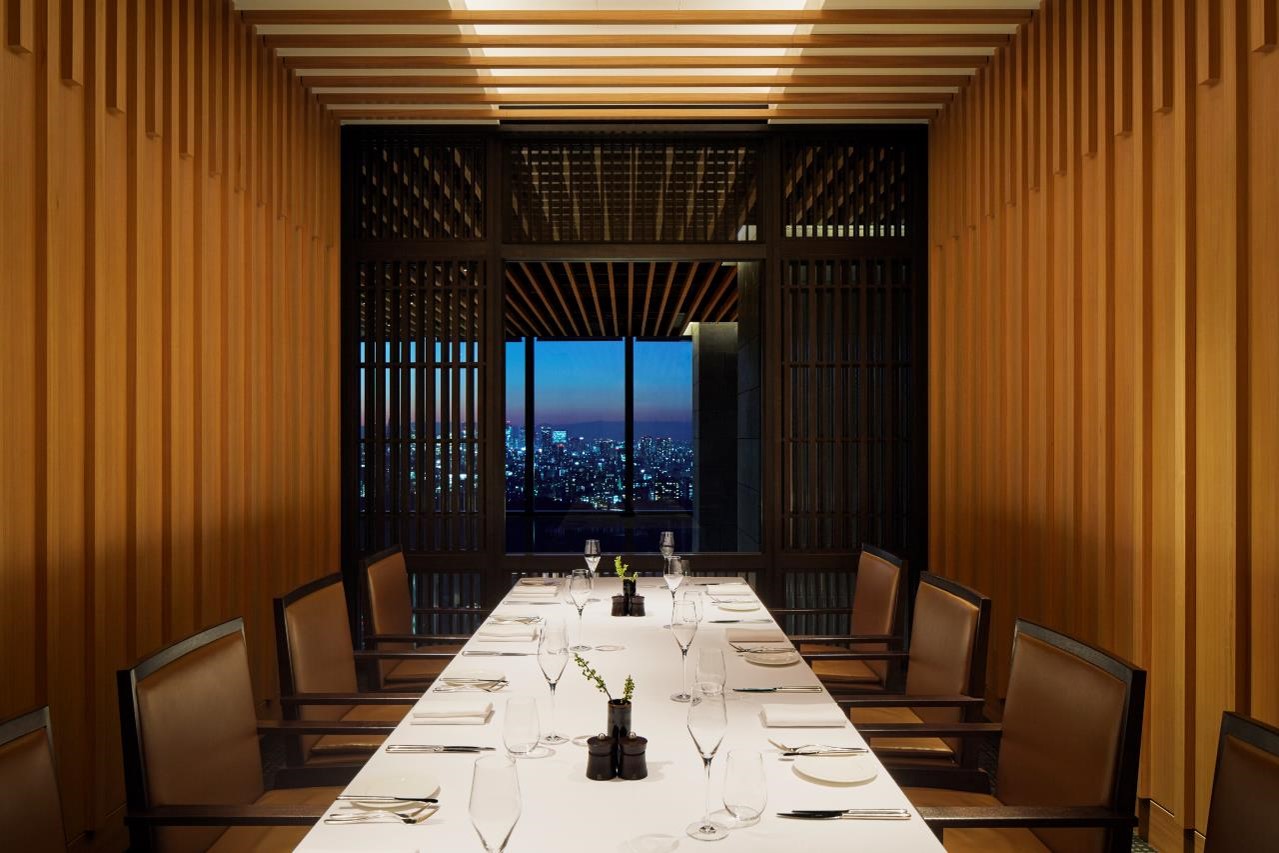 For a more casual dining experience, and situated in the iconic Aman Tokyo lobby, the Lounge by Aman offers all-day dining in a space that was designed to resemble the inside of a traditional shoji paper lantern. Floor-to-ceiling windows offer unbeatable views of the Tokyo skyline, high above the Imperial Palace Gardens. The Lounge by Aman also serves afternoon tea, something that has become somewhat of an institution in Tokyo.
All restaurants at Aman Tokyo welcome guests and non-residents alike.
To watch a video of Musashi at Aman Tokyo and Chef Musashi at work, please click here.
---
Petrie PR is a dynamic boutique Asia based PR agency providing specialist communications strategy for the luxury lifestyle, travel, property, design and spa sectors.
Regionally and internationally connected, our reach spans all the most influential media in China, Hong Kong, Singapore, Taiwan and Indonesia as well as emerging markets including Malaysia, Vietnam and Thailand.
Find out more about us.