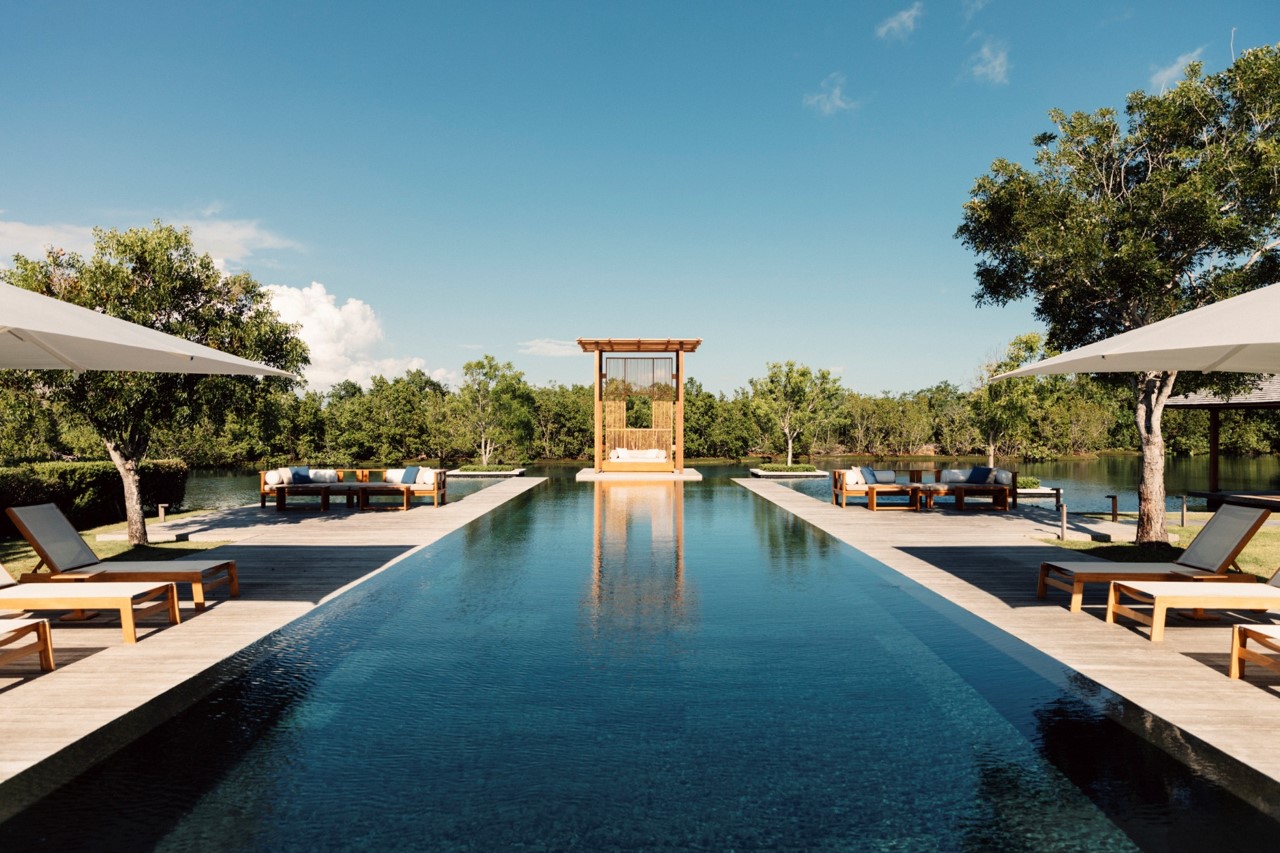 24 Apr

Aman – Mindfulness, Meditation & Me

Slow aesthetics slow us down, and sensitive design connects us to nature at its most magnificent. Savour time and find contemplative spaces with Aman to make every moment longer. Satisfy the longing for calm in places of peace, from Utah to Java, where nature encourages reflection and unlocks joy and intuition. Shed anxiety about the future, stem stress from the past and engage with the present. Though experiences with Aman, appreciate the world from a new perspective, embracing a new approach to life and a more peaceful state of mind.

Amandari, Bali

Spiritual growth above the rice paddies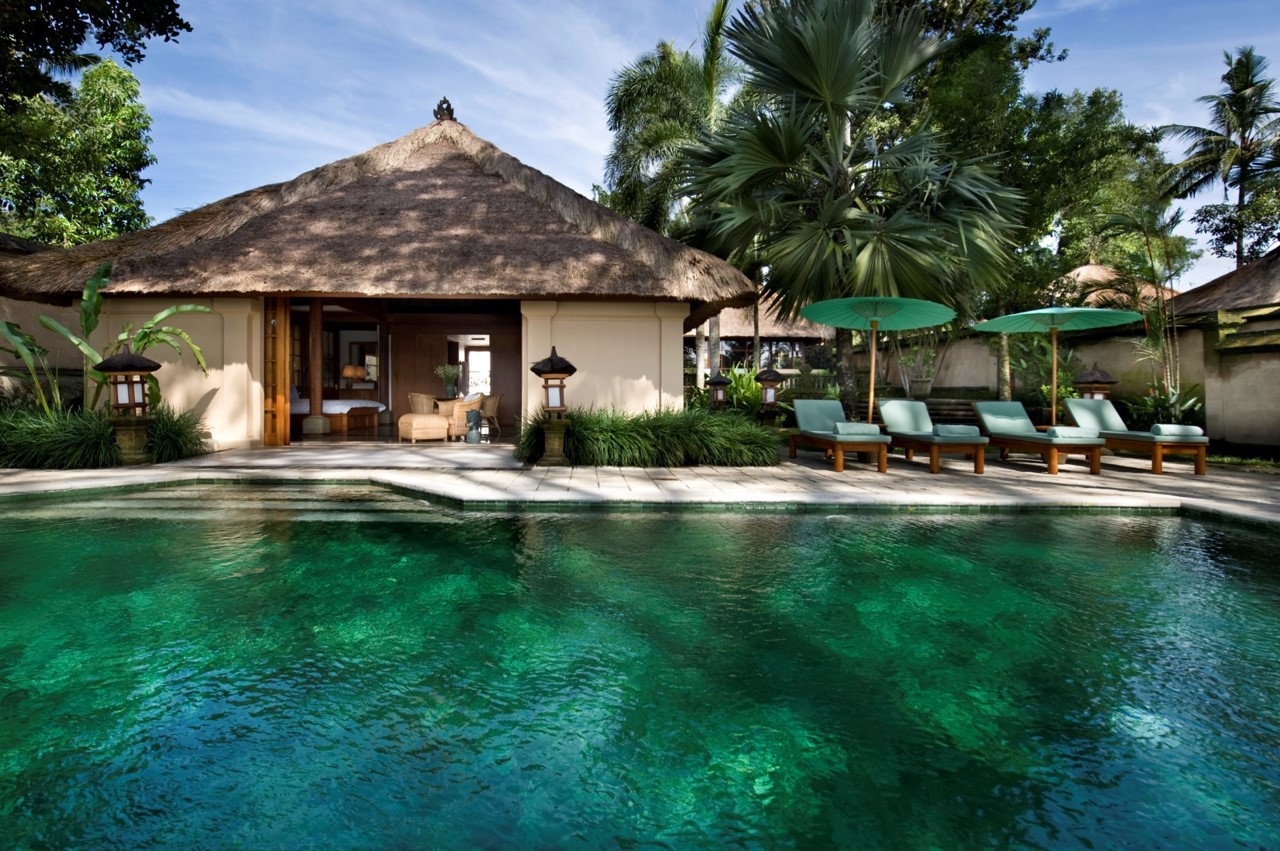 Set above the lush rice paddies of Ubud, Bali's cultural heart, Amandari is enveloped by a feeling of serenity and spirituality. With strong ties to the community, Amandari is a sanctuary to learn and understand ancient traditions and to heal the mind and body. At the resort, guests can take part in a three-night Reiki Healing Retreat led by Master Pak Warmana, who has spent the past two decades studying meditation, hypnotherapy and Reiki, and is a Balinese local. Reiki is a non-invasive form of healing, during which a practitioner channels positive energy into the body through gentle touch to restore a general sense of wellbeing, aiming to cleanse the mind and body, to revive the senses and achieve greater happiness and health. With views over the tropical forest, enjoy herbal teas and Jamu (a traditional cleansing tonic) and a 'conscious menu' of carefully chosen nutritious fare, as well as group yoga, Qigong, meditation, Reiki healing sessions, two 90-minute Aman Signature Spa Treatments and a Balinese blessing ceremony. Level 1 Reiki Initiation is also available for guests wanting to bring their Amandari memories home and continue their practice.
Amanjiwo, Java
Javanese wisdom healing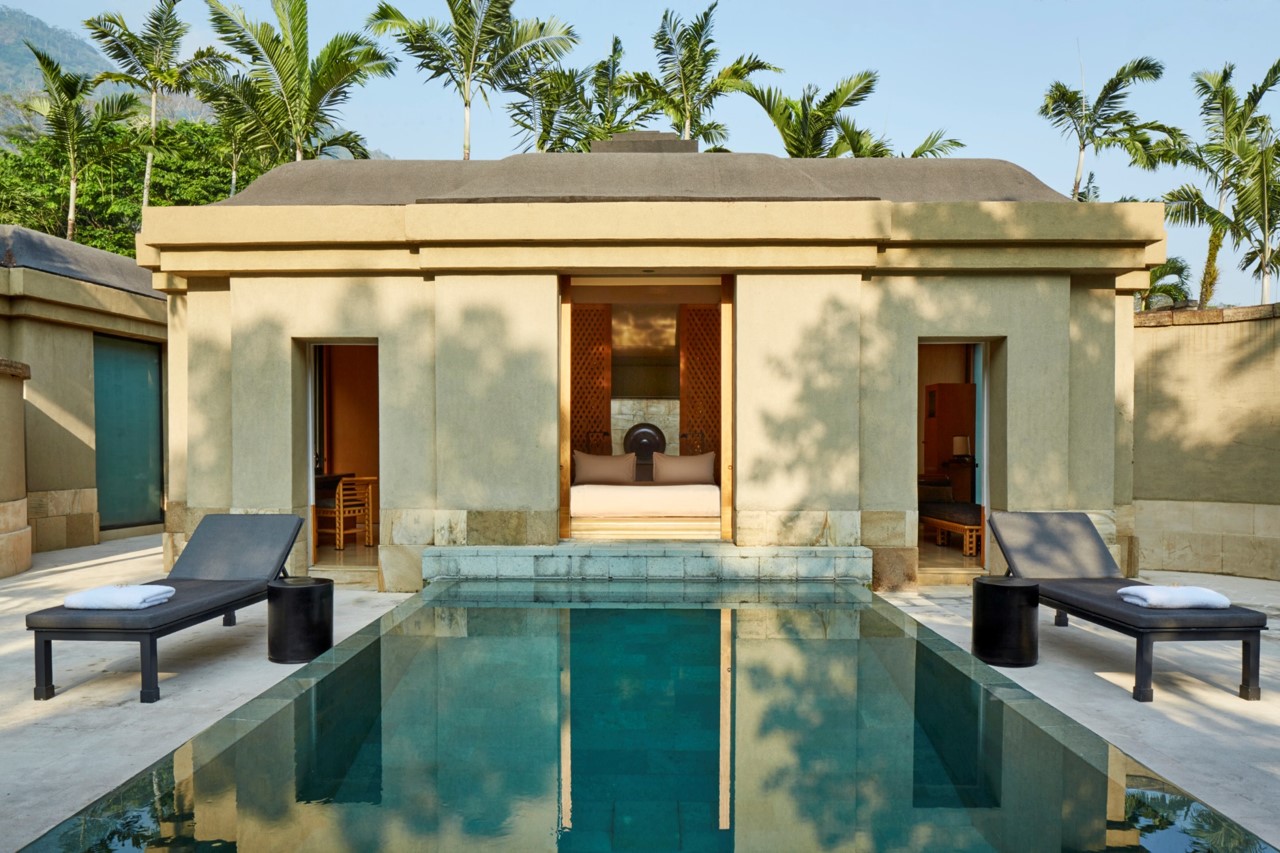 Located just two kilometres from the UNESCO site of Borobudur – the ninth-century Buddhist temple and the world's biggest Buddhist monument – Amanjiwo is a timeless sanctuary in central Java. Named 'Peaceful Soul' for the serenity, privacy and beauty of its setting, the resort provides the ideal location in which to focus on wellbeing. Inspired by the rich heritage of Javanese healing traditions and ceremonies, Amanjiwo offers a three-night Ancient Wisdom of Java Retreat. With the aim to help guests feel more present, the retreat includes a session with a Javanese healer, lectures on Javanese spirituality, led by the resort's resident anthropologist, and a visit to the historical site of Borobudur at sunrise, which is renowned for being an enlightening and magical experience. Seeking higher and deeper contemplation, the retreat's Semedi meditation session comprises of a series of ancient exercises to calm and focus the mind, complemented by treatments at the Aman Spa, including a Javanese Pijat deep-tissue massage and Aman Signature Massage Ritual.
Amankila, Bali
The ancient practice of Qigong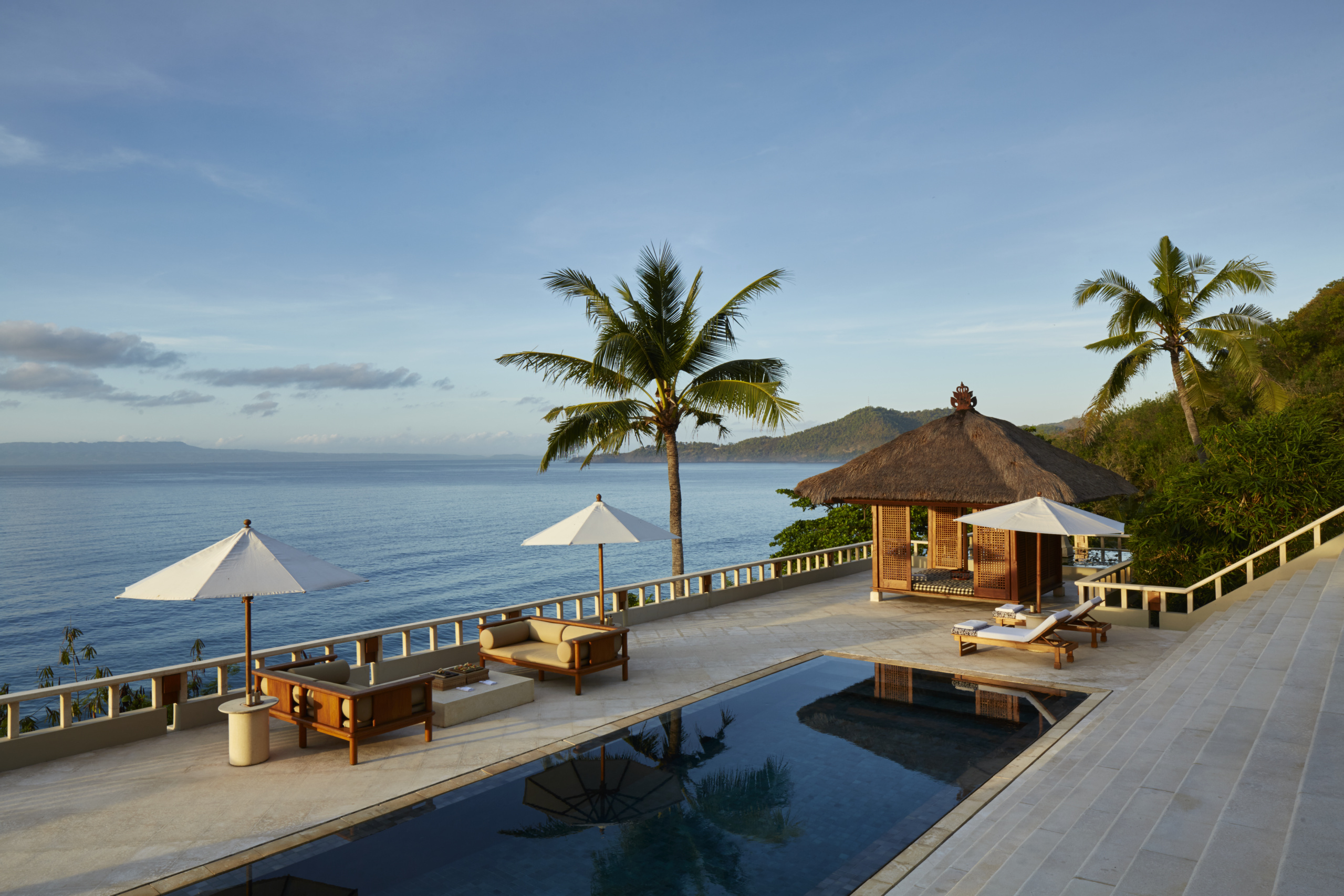 With the sound of waves crashing against the shoreline and the scent of sea air, Amankila is a haven for spiritual reflection, making it the perfect setting to learn the art of Qigong.  Developed over thousands of centuries in China, Qigong is a holistic understanding of movement, in which ancient techniques are employed to still the body and mind and achieve healing. The six-night Qigong Retreat is hosted by Qigong Master Tevia Feng who has spent decades practising this art receiving expert teachings from anatomy specialists and Chinese Medicine practitioners to acquire rare skills, such as unique breathing exercises. Master Tevia guides guests through movements representative of the five elements of Qigong, with a focus on meditation and breathing techniques to focus and strengthen both body and mind. The retreat includes daily 60-minute theory classes and 60-minute movement sessions based on each of the five elements of Qigong, one 90-minute Aman Signature Massage, a five-elements tea ceremony and a five-elements special dinner on the final evening.
Amanyara, Turks and Caicos and Amanzoe, Greece
Cultivating mindfulness and learning stress management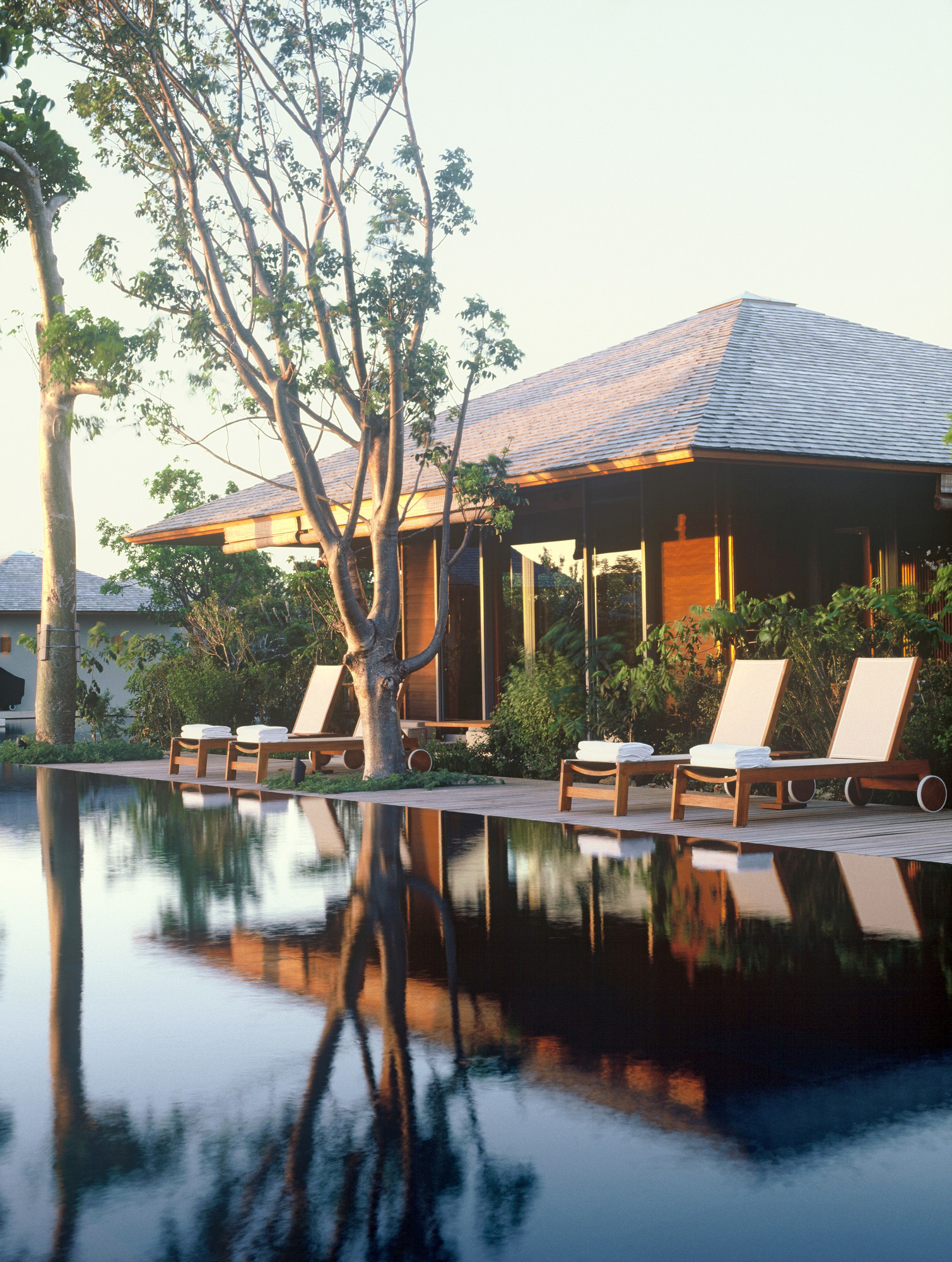 Atop a modern-day acropolis, with views of the Aegean, or the secluded shores of a Caribbean nature reserve, Amanzoe in Greece and Amanyara in Turks and Caicos offer a chance to escape from the demanding rhythm of everyday life. For those wanting to slow down and check on the health of mind, body and soul, the Mindfulness and Stress Management Immersion creates a personalised programme that helps to recover and recuperate. Each itinerary combines therapies and practices that shift focus inward to heighten self-awareness, imbue a deep sense of peace and relaxation, and develop the skills for managing a stressful lifestyle. Meditation, Qigong, yoga, acupuncture and breath-work complement purification and cleansing rituals, and specialist sessions work deeply to transform the mental and physical. Tension is released through daily spa treatments including aquatic bodywork and deep relaxation massage. Throughout the immersion a nutritious menu is tailored to relieve physiological systems of stress while boosting immunity and clarity. A final consultation provides guidance for the future.
Amantaka, Laos
Buddhist learning centre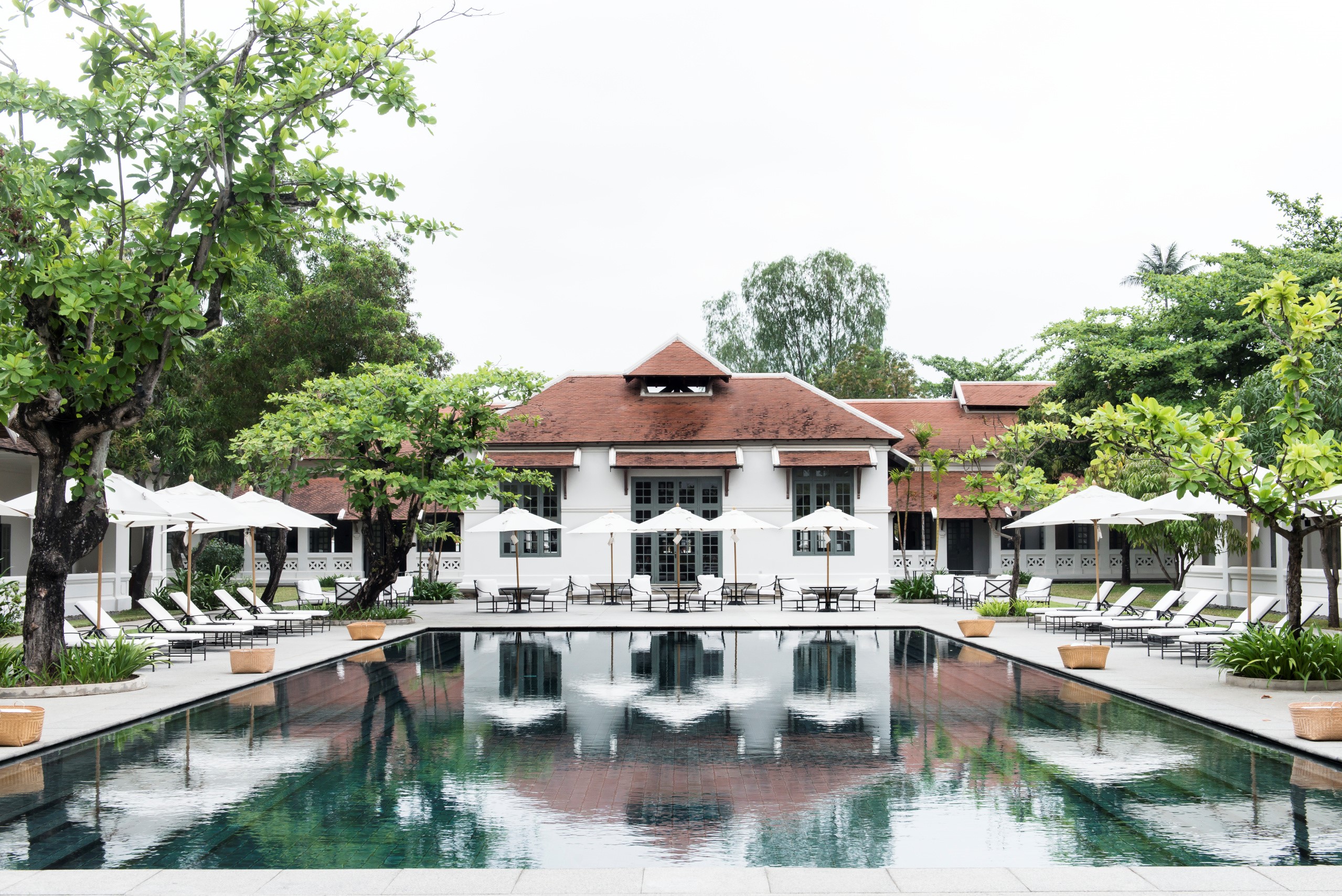 At the foot of sacred Mount Phousi, sits the UNESCO protected Luang Prabang, Laos, home to Amantaka. Resting on a large garden estate, the resort is a leafy sanctuary of calm embodying the living spirituality of the area. Each morning at dawn, Amantaka takes part in almsgiving to the 70 monks who walk their daily route past the entrance of resort and its tranquil gardens. With strong ties to the spiritual community since its conception ten years ago, Amantaka, which means 'teaching of the Buddha', offers guests a chance to learn the principles and practices of Buddhism. Beginning at Amantaka's new Buddhist Learning Centre, abbot Sengdao Santikaro offers daily private teaching for up to an hour and a half, asking pertinent questions, to gauge each participants knowledge of Buddhism, before talking through the five principals of good living. Each session explores how meditation enables individuals to recharge, switch off and be present. The activity encourages openness, learning and connectivity, with guests coming away enlightened and bonded. In addition to this practice, Senior Monk Sombath Watsiphoutthabat offers personalised tours of Wat Siphoutthabath temple, giving a glimpse into his world for a truly authentic encounter.
Amangiri, Utah
Meditation in the mountains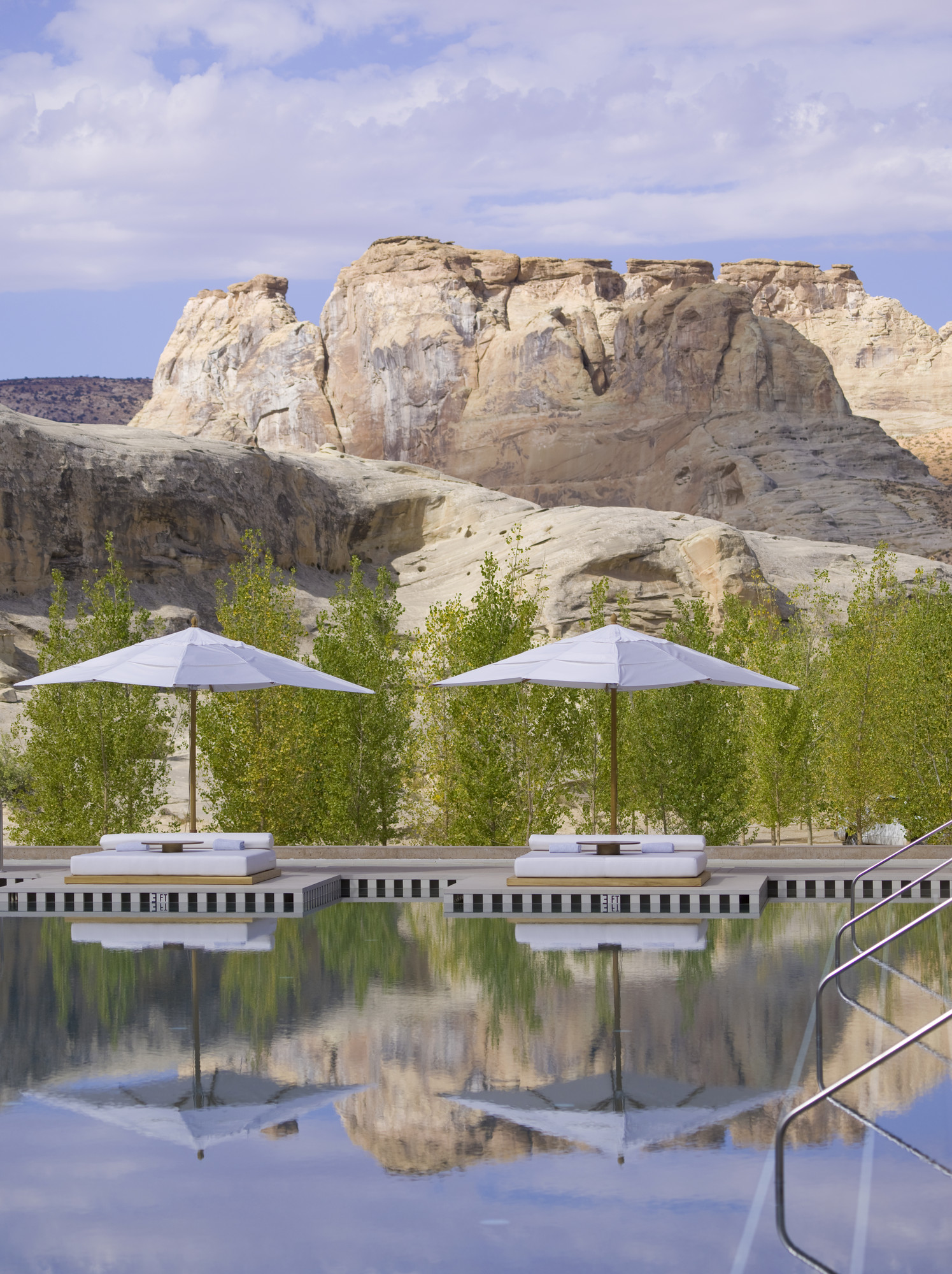 Sitting in the wilds of the Old West, Amangiri is surrounded by national parks and the Navajo Nation Reservation, creating a quiet space for reflection. There's no better way to tune into the here and now than when faced with nature's storybook and at Amangiri contemplation is without distraction. With daytime vistas of majestic slot canyons and dramatic rock formations, the landscape holds secrets from previous epochs which come alive at night. Once the sun has set, guests staying in Mesa or Desert Pool Suites can enjoy star studded skies from a deeply comfortable bed located on their own rooftop sky terrace. Known as one of the best places in the US for stargazing due to the dry clear air, with very little ambient light, the milky way is the backdrop to absorb the luxury of silence and breathing in mother nature.
Amanera, Dominican Republic
Healing through lunar forces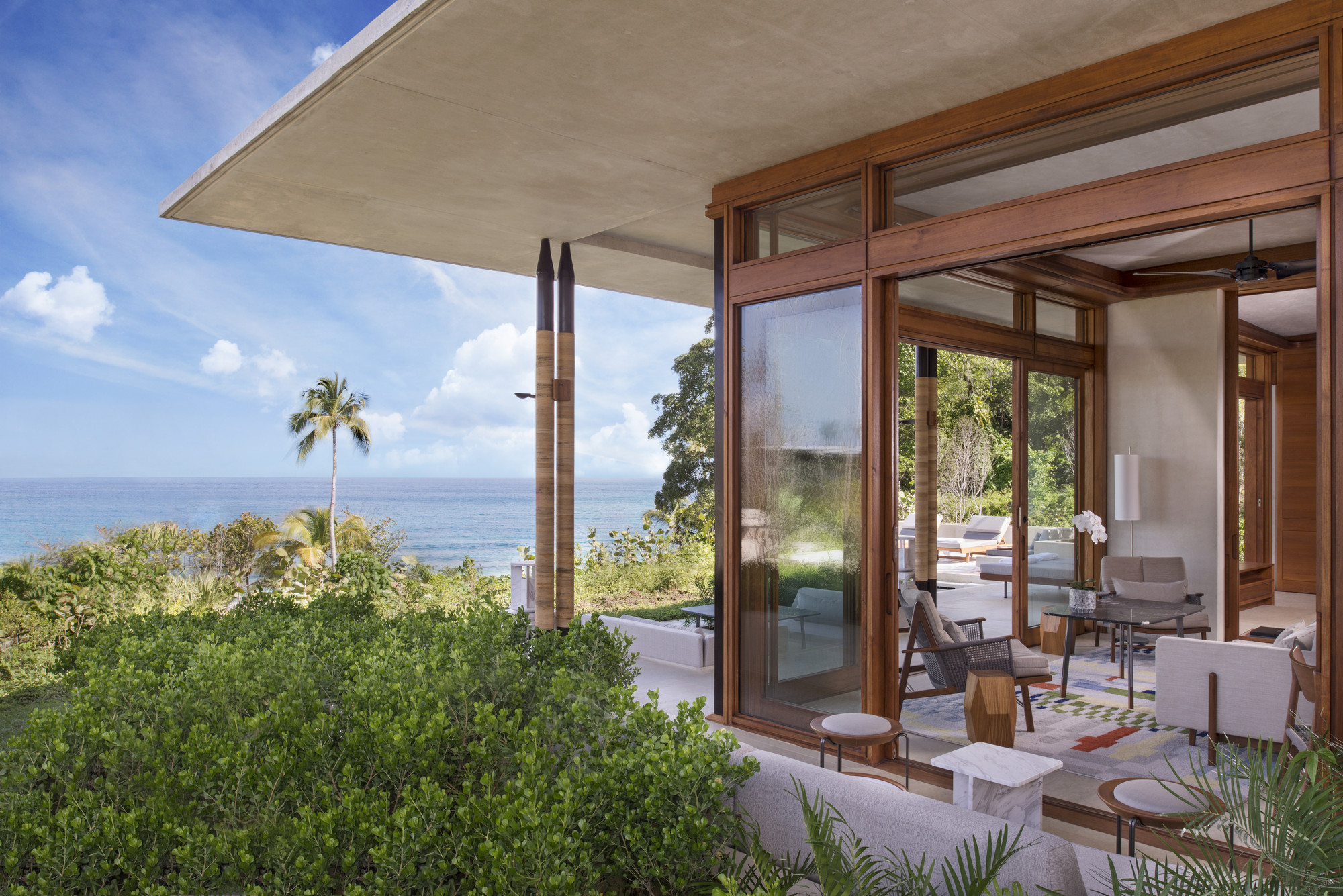 Tuning into the forces of the moon, and how it governs and empowers physical and emotional healing, is key in cultivating our relationship with nature. In the Dominican Republic ancient Taíno methods of medicinal herbal wisdom, alongside lunar cycles, are the driving power behind creating a feeling of balance, peace and mindfulness. At Amanera the five-night Healing Through Lunar Forces Retreat focuses on the restorative qualities of nature with sunrise yoga, meditation, boat trips amongst the mangroves and jungle hikes. During a new moon guests enjoy a Palo Santo smudging ceremony and deep tissue massages using warm therapeutic herbal mixes made with honey and aloe vera. A waxing moon instils greater energy, and as a result, guests are invited to awaken their senses with a full body coffee exfoliation blend with black pepper and rosemary and an invigorating firm massage using local cocoa butter. A full moon brings a state of glorious fullness and enlightenment, and with it a synchronized four-hand massage, using coconut oil infused with other therapeutic herbs to realign and re-energise the body. The experience includes a cooking class and dedicated healthy menu with local ingredients chosen for their nutritional benefits based on the current moon cycle.
Amanemu, Japan
Zazen meditation on the shores of Ago Bay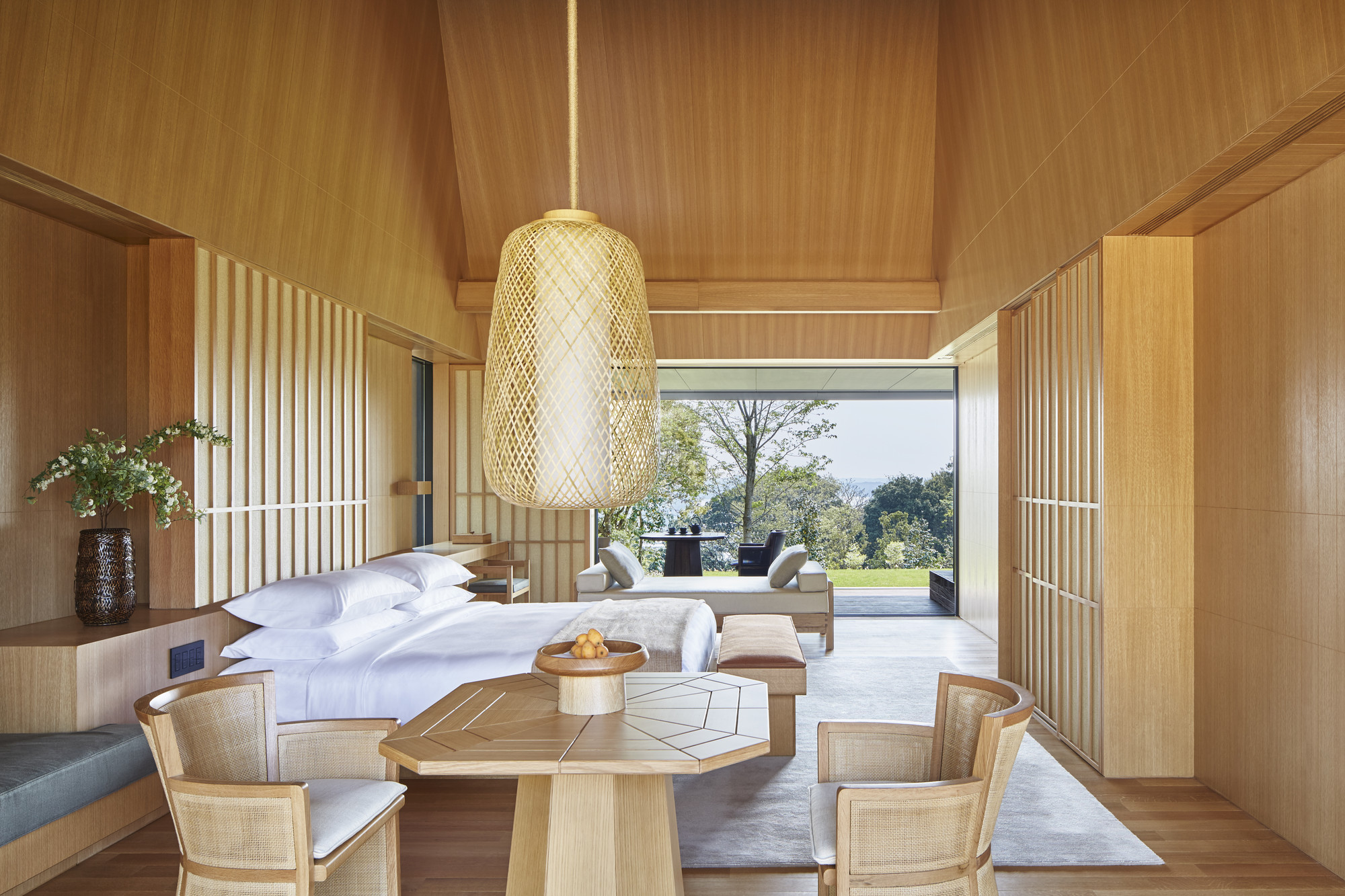 The world moves fast, and it's easy to become overwhelmed by the pace. Amanemu, set on coast of Ise Shima National Park, allows guests to make time for slowness, stillness and recalibration with a Stress Management Immersion designed to guide the mind and body towards inner peace. Beginning with an in-depth consultation to develop a personalised programme of therapy and nutrition, the Immersion's daily itinerary incorporates Japanese mindfulness practices. Activities include zazen meditation, a seated practice focussed on the self and guided by a local monk, a traditional tea ceremony and physical therapies including shiatsu massage, acupuncture and aquatic body work. Through a combination of private sessions and group activities, guests work to release the tension built up in joints and muscles, allowing both the mental and physical to achieve a profound feeling of rest and relaxation. Equipped with the skills necessary to reduce stress and anxiety in everyday life, leave Amanemu happier, calmer and more centred.
Amankora, Bhutan
Moving meditation on the peaks of the Himalayas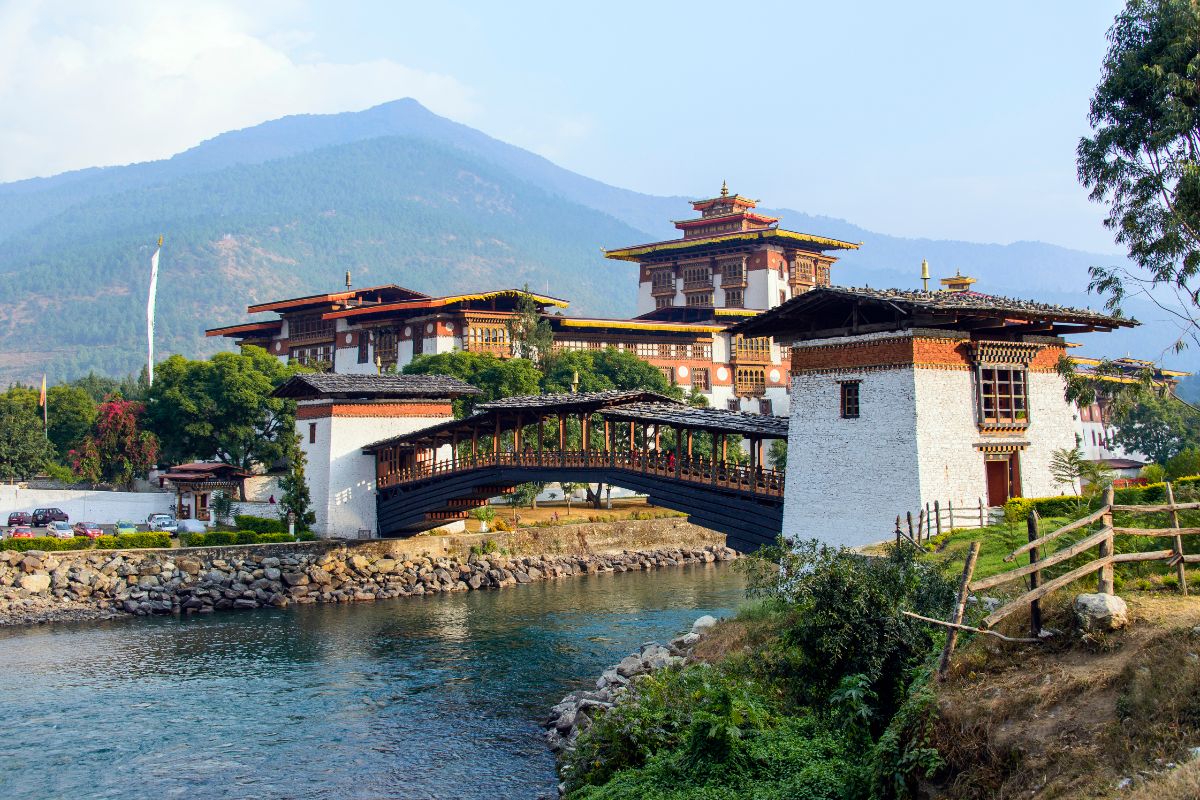 Bhutan, a mystical kingdom where happiness is revered and tranquillity reigns throughout, is the perfect setting to seek peace, mindfulness and inner-calm. At Amankora, which has five lodges spread across different valleys, a bespoke High-Altitude Training programme offers moving meditation to exercise the mind and body. With hiking one of the main activities, the soaring 7,000 metre Himalayan peaks of Bhutan create a challenging environment of steep gradients and terrain, focussing the mind on breathwork and the physical act of walking. A trek to Bumdra Monastery, located 4,000 metres above sea level, gives guests the freedom to forget about other mental distractions and concentrate on the task in hand, putting one foot in front of the other. In addition, the country's spiritual landscape inspires other mindfulness elements of the itinerary including guided Pranayama breathing and meditation sessions, forest bathing in old-growth rhododendron forests, Bhutanese hot-stone bathing at dusk and singing bowl meditation, helping guests connect to the inner-happiness that envelops Bhutan.
Amantaka, Amansara, Amanoi & Amanpuri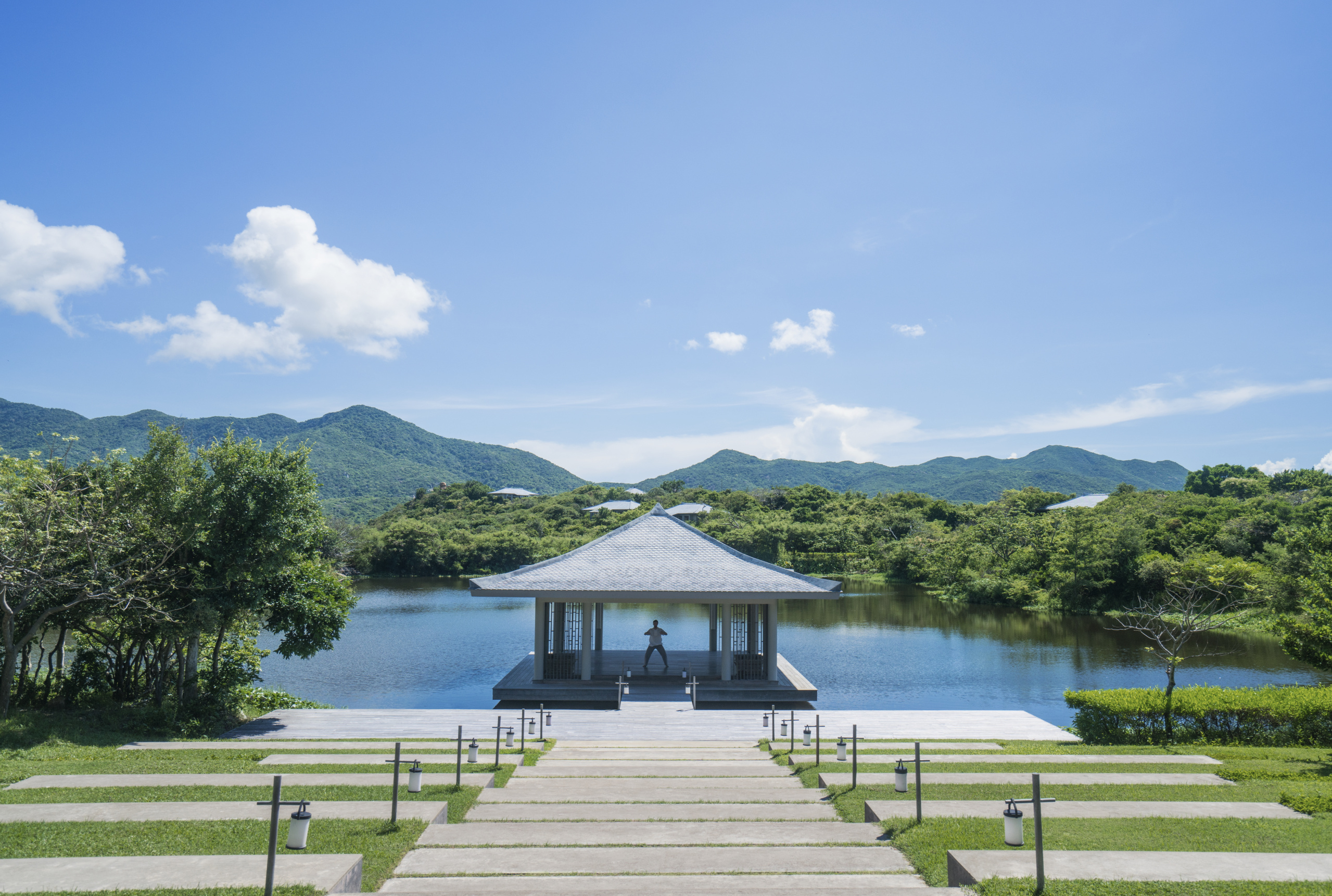 Sought after by all, the concept of peace is the very essence of Aman and forms the inspiration behind the enlightening six-night retreat, Journey to Peace. The retreat takes place every autumn at four of Aman's most serene retreats in Indochina: First at Amanoi on the coast of Vietnam, next at Amanpuri in Phuket, then at Amansara in Siem Reap near Angkor Wat's magnificent ruins, and finally at Amantaka in the UNESCO-protected Buddhist centre of Luang Prabang.
Dedicated to teaching individuals to rediscover this elusive state, Journey to Peace is a unique spiritual retreat intuitively and lovingly led by renowned Buddhist monk and mindfulness coach, Tibetan Lama (monk) Master Geshe YongDong. Having inner peace is said to enable one to better cope with anxieties, fears and worries, and can help slow down and focus the mind, show patience and tolerance. In each of these places of contemplation and connection, Geshe YongDong will share the ancient lessons of the Bon Tibetan Tradition, enabling participants to find the serenity of mind and spirit they seek.
---
Petrie PR is a dynamic boutique Asia based PR agency providing specialist communications strategy for the luxury lifestyle, travel, property, design and spa sectors.
Regionally and internationally connected, our reach spans all the most influential media in China, Hong Kong, Singapore, Taiwan and Indonesia as well as emerging markets including Malaysia, Vietnam and Thailand.
Find out more about us.