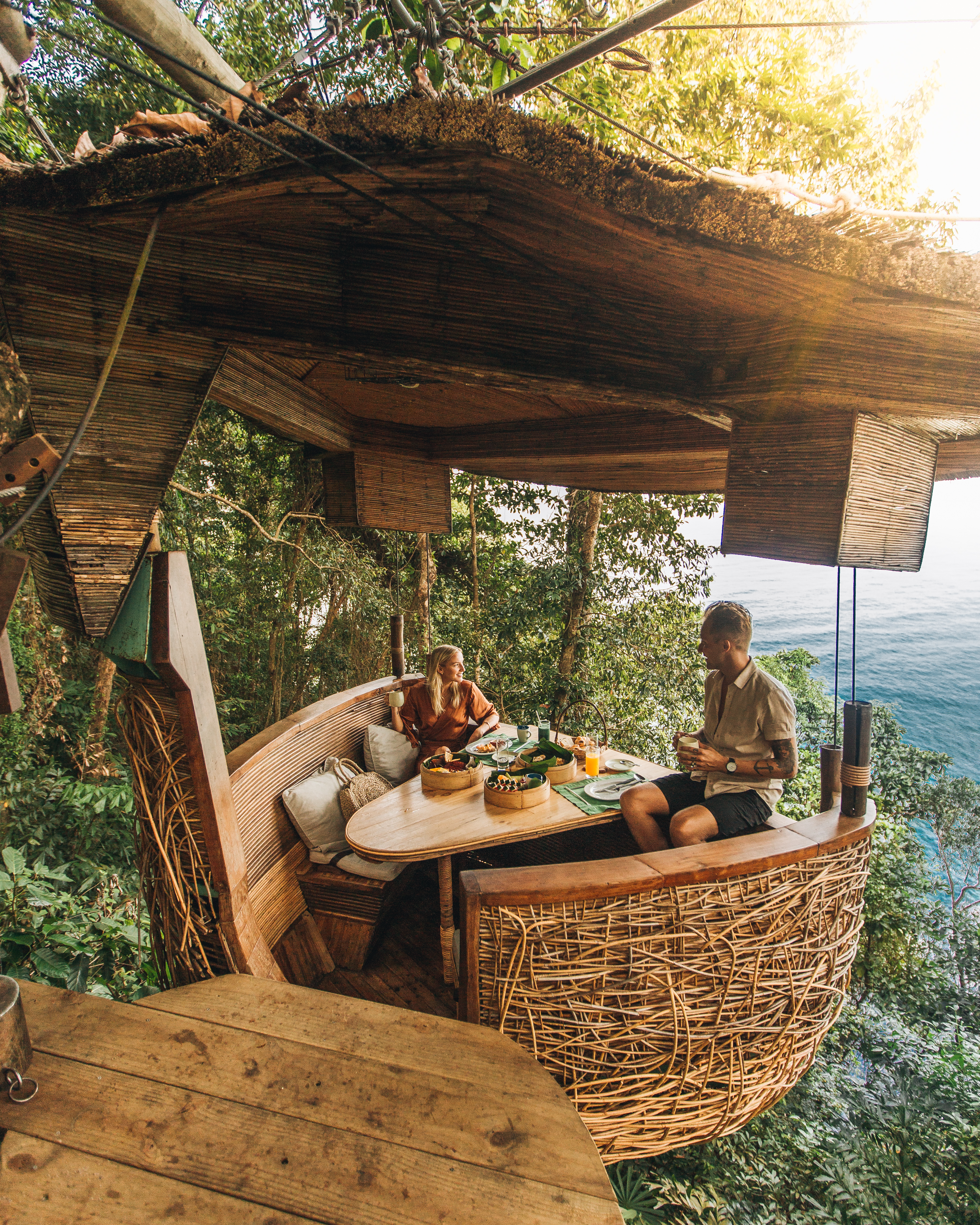 15 Oct

Meet the Tastemakers – Soneva's Culinary Dream Team

Renowned for its one-of-a-kind dining experiences, Soneva is inviting guests to meet the Tastemakers – the dedicated, international line-up of skilled chefs and sommeliers who create culinary magic every day at Soneva's world-leading luxury resorts in Thailand and the Maldives.

Premiering on July 16, 2019 and running until early December, the new Tastemakers film series will introduce members of the talented food and beverage teams across Soneva Fushi, Soneva Jani and Soneva Kiri. It offers a rare behind-the-scenes glimpse into everyday life in Soneva's bustling kitchens, as well as a fascinating insight into each Tastemakers' personal journey, cooking style and gastronomic philosophy.

What makes a Soneva dinner an experience that will be remembered for a lifetime? It is a combination of the passion of some of the world's best chefs and sommeliers working hand-in-hand with expert gardeners, fishermen and suppliers who provide the finest and freshest ingredients available.

Meet the Tastemakers – the individuals who together create a unique and unexpected dining experience that will take your breath away.

___

Chef Benz is the Thai chef named after her father's favourite brand of car. Discovered by Soneva founders Sonu and Eva, Chef Benz's unmatched ability to craft exquisite Thai dishes from even the humblest local ingredients has earned her a reputation as one of the country's most innovative cooking talents.

Discover the intricate craftmanship of guest chef Kenji Gyoten, scheduled to grace the kitchens of Soneva Fushi throughout 2019 and 2020. Renowned for mastering the ancient hontaegashi hand-flipping technique, he is the youngest Michelin-starred sushi chef in Japan, and one of only four Japanese chefs to be awarded a coveted three Michelin stars. Watching Chef Gyoten prepare sushi is comparable to a choreographed dance. The result is sushi that is so complex and so sophisticated it is a truly rare culinary experience.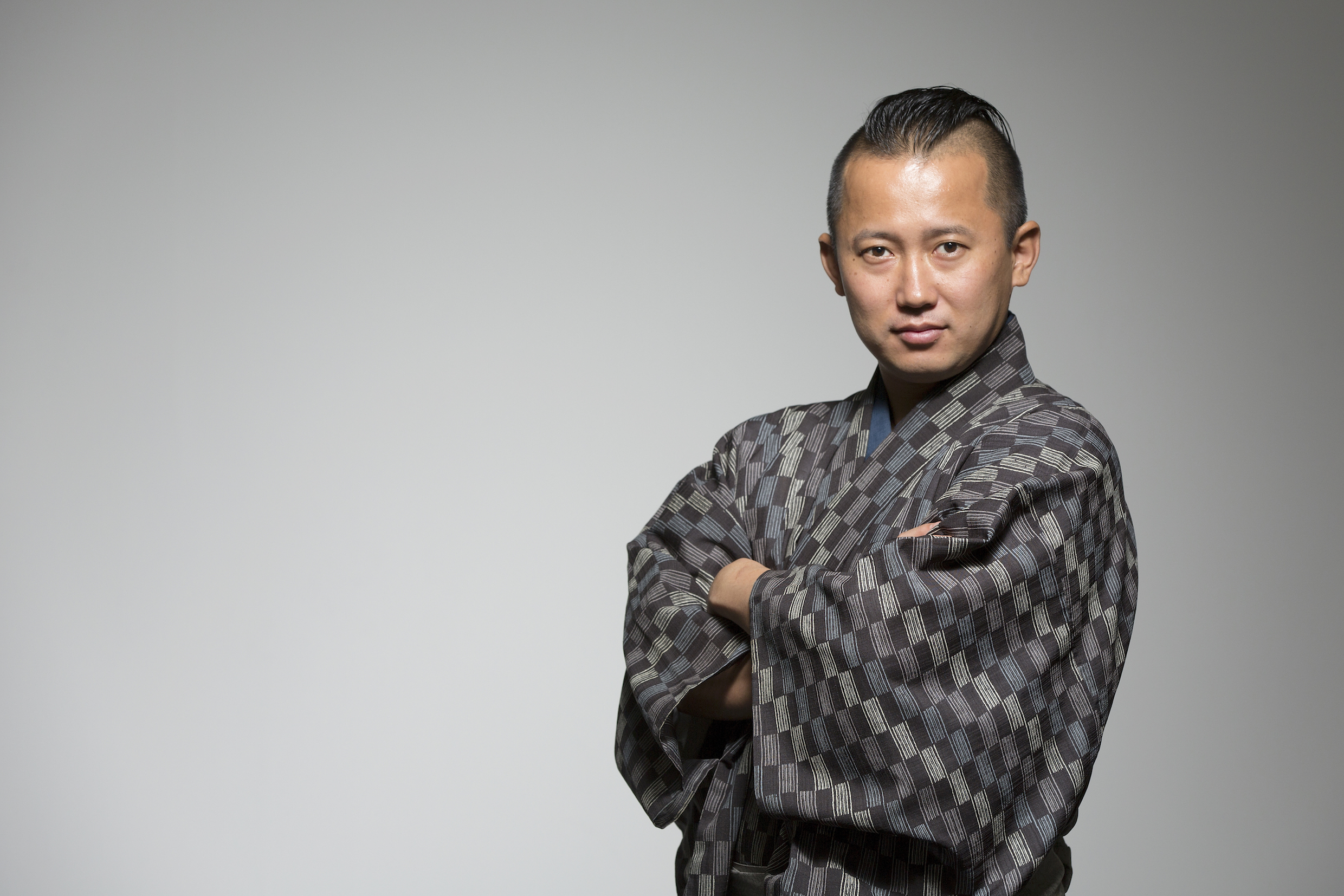 From Soneva Fushi, find out more about one of the resort's most-loved characters. Wearing a smile brighter than the morning sun, Sira has been serving up breakfast at Mihiree Mitha for more than two decades, and is famed for his mouth-watering hoppers, a breakfast treat from his Sri Lankan homeland.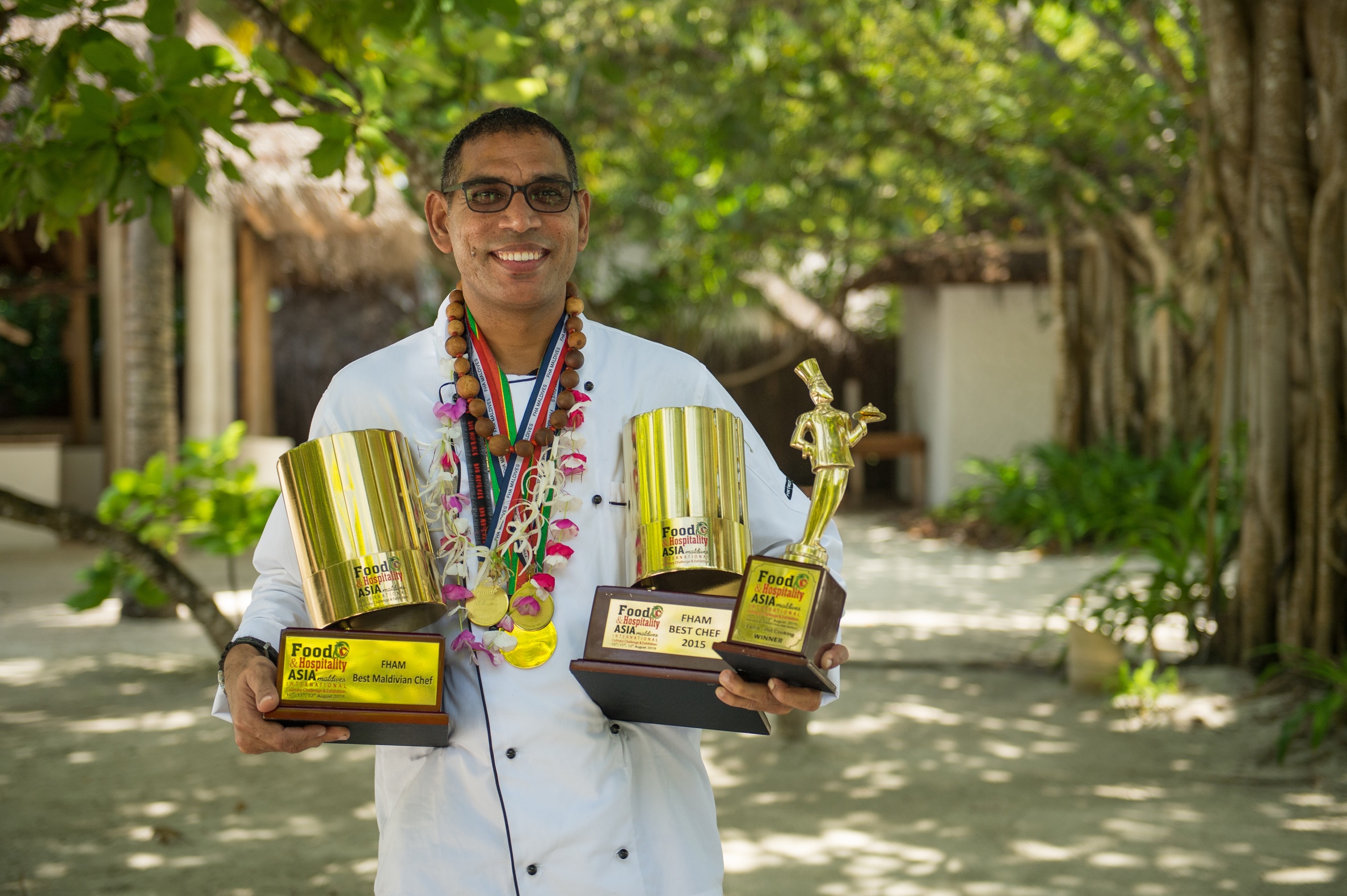 Chef Sobah is proud of his Maldivian heritage. He is known for putting his own contemporary twist on Maldivian recipes handed down by his mother and grandmother. His original restaurant, Sobah's, located on a deserted island near Soneva Fushi was the first resort restaurant in the Maldives to exclusively offer Maldivian delicacies. Chef Sobah now delights diners at Out of the Blue by Sobah with modern Japanese fare using fish caught fresh from the ocean that day.
Chef David knew the first time that he walked through the doors of a professional kitchen that he had found his place. From an early age he set his sights on working in the best kitchens in the world. To this day, he claims to have never worked a day in his life – his kitchen is his home and cooking is his passion.
Chef Priyantha is head chef at The Crab Shack at Soneva Jani, possibly the most romantic restaurant in the world. He grew up on a diet of lagoon crabs in Sri Lanka and now serves a menu inspired by the family recipes of Soneva chefs.
"Tell me who you are and I'll tell you what you drink." Take a voyage of wine discovery with Soneva sommeliers whose expertise covers the globe and the rich history of wine.
Join Chef Ansari and his team as they take you on a gastronomical journey around the world. The menu provides a guide but the real magic happens when the chefs and guests meet, allowing the chefs to use their creativity and passion to produce a meal that will be remembered forever.
Chef Jenefer grew up foraging around her rural home in the Philippines. Her sense of adventure has never left her and now she uses her knowledge of botany and her skills as a chef to present plant-based dishes that look like works of art.
From humble beginnings, Chef Ravi used his wits and his charm to persuade those around him to teach him to cook. He has since worked in some of the best restaurants in the world. Visiting his restaurant Down to Earth is like walking into a family home where you will be greeted with a smile, a warm welcome and exquisite food cooked from the heart.
Chef Kichii Okabe blends Japanese tradition with an informality and playfulness that charms his guests. A Japanese grand master chef with a Michelin star heritage, he is on a mission to make people happy, and he knows good food makes people happy.
To discover more about these chefs and to watch the rest of Soneva's Tastemaker series, visit https://www.soneva.com/the-tastemakers/
For more information about Soneva, visit www.soneva.com
---
Petrie PR is a dynamic boutique Asia based PR agency providing specialist communications strategy for the luxury lifestyle, travel, property, design and spa sectors.
Regionally and internationally connected, our reach spans all the most influential media in China, Hong Kong, Singapore, Taiwan and Indonesia as well as emerging markets including Malaysia, Vietnam and Thailand.
Find out more about us.