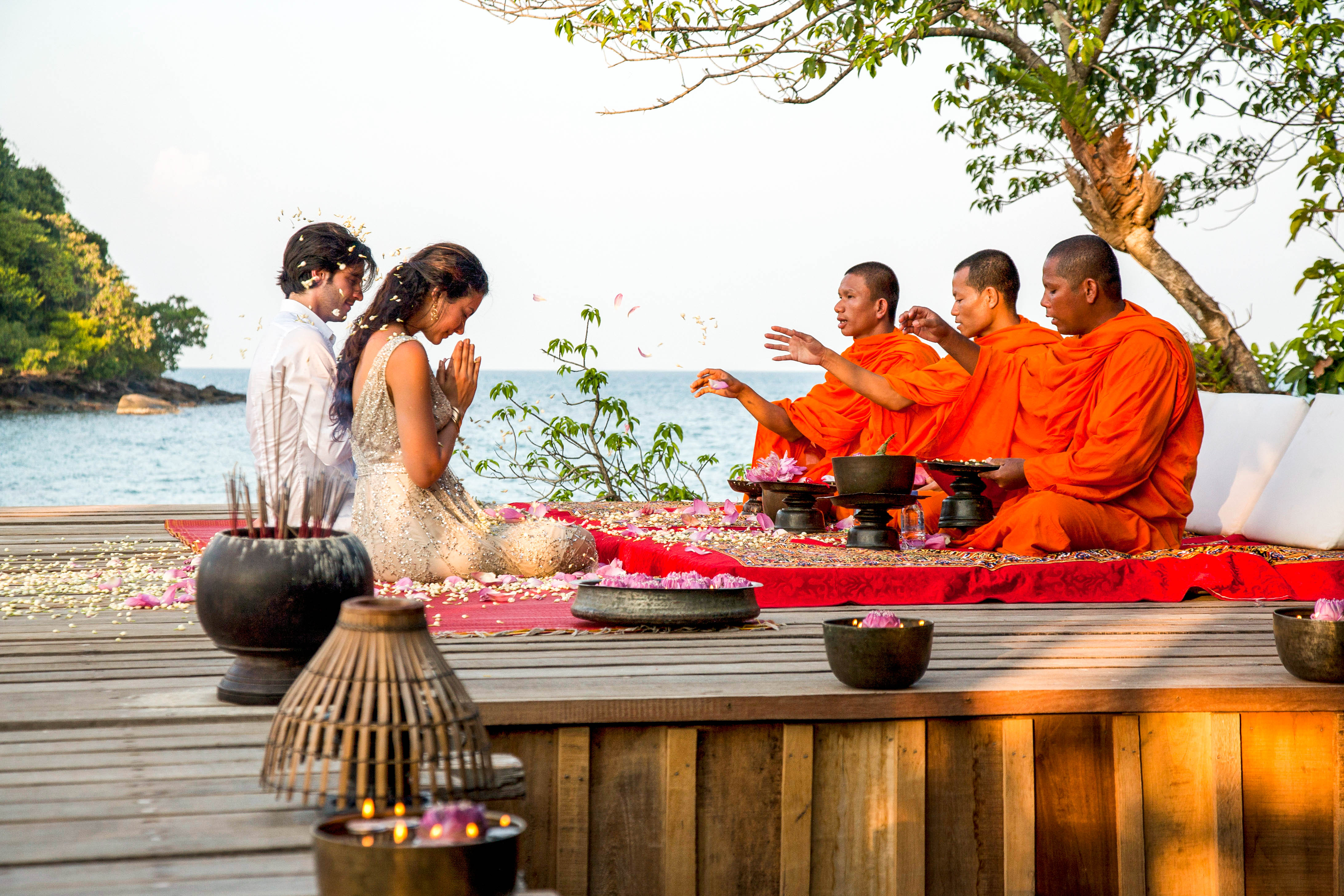 08 Aug

#PetriePRlifestyle: Celebrate Your Special Occasion at Song Saa Private Island in Cambodia

Located in Cambodia's southwest Koh Rong archipelago, Song Saa Private Island invites couples to celebrate their special occasion in style on the romantic islands of Koh Ouen and Koh Bong locally known in Khmer as 'Sweethearts'.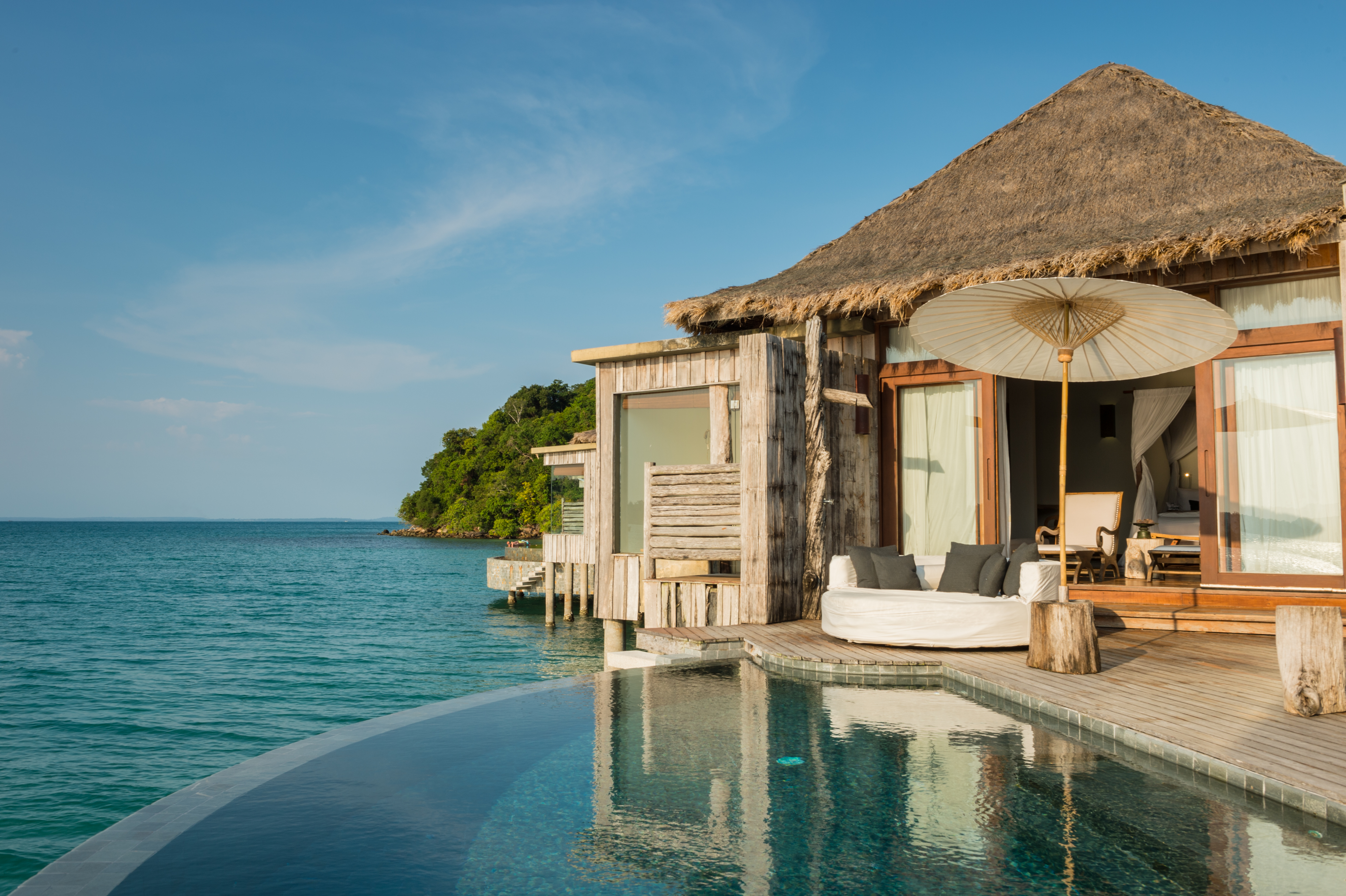 The private island resort is a luxurious escape set amongst an oases of rainforests, tropical reefs and glistening white beaches. Song Saa Private Island offers several special experiences for ceremonies on the island including beachfront bare-foot, a sunset big-sky wedding or, more intimate gatherings in various locations around the property.
Beach Ceremony
Beachfront ceremonies are amongst the resort's most photogenic with a choice of spectacular back-drops. Couples can choose from a scenic sunset panorama directly behind the ceremonial gazebo and where pool-side dining offers a shaded area just steps from the shoreline, a perfect venue for a glass of champagne before watching the sunset from the beach.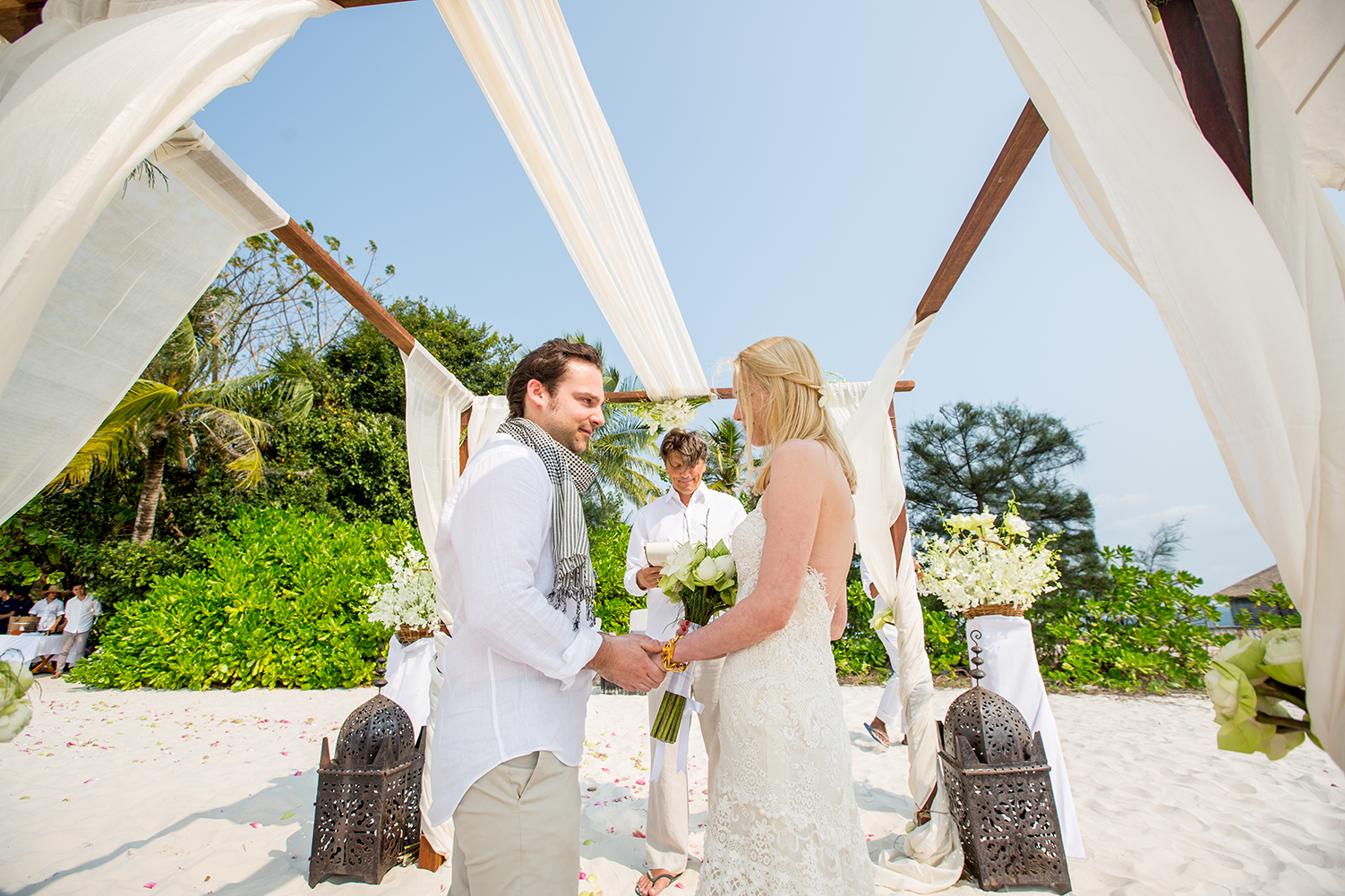 Driftwood and Vista
Song Saa Private Island can also organise a toes-in-the-sand under candlelight ceremony at Driftwood taking in the seemingly endless sky overhead on the Vista. Located on the beach, Driftwood has a relaxed and rustic feel, offering a pizza and tapas-style menu with event seating up to 36 undercover with a further 18 in the open-air space by the water's edge.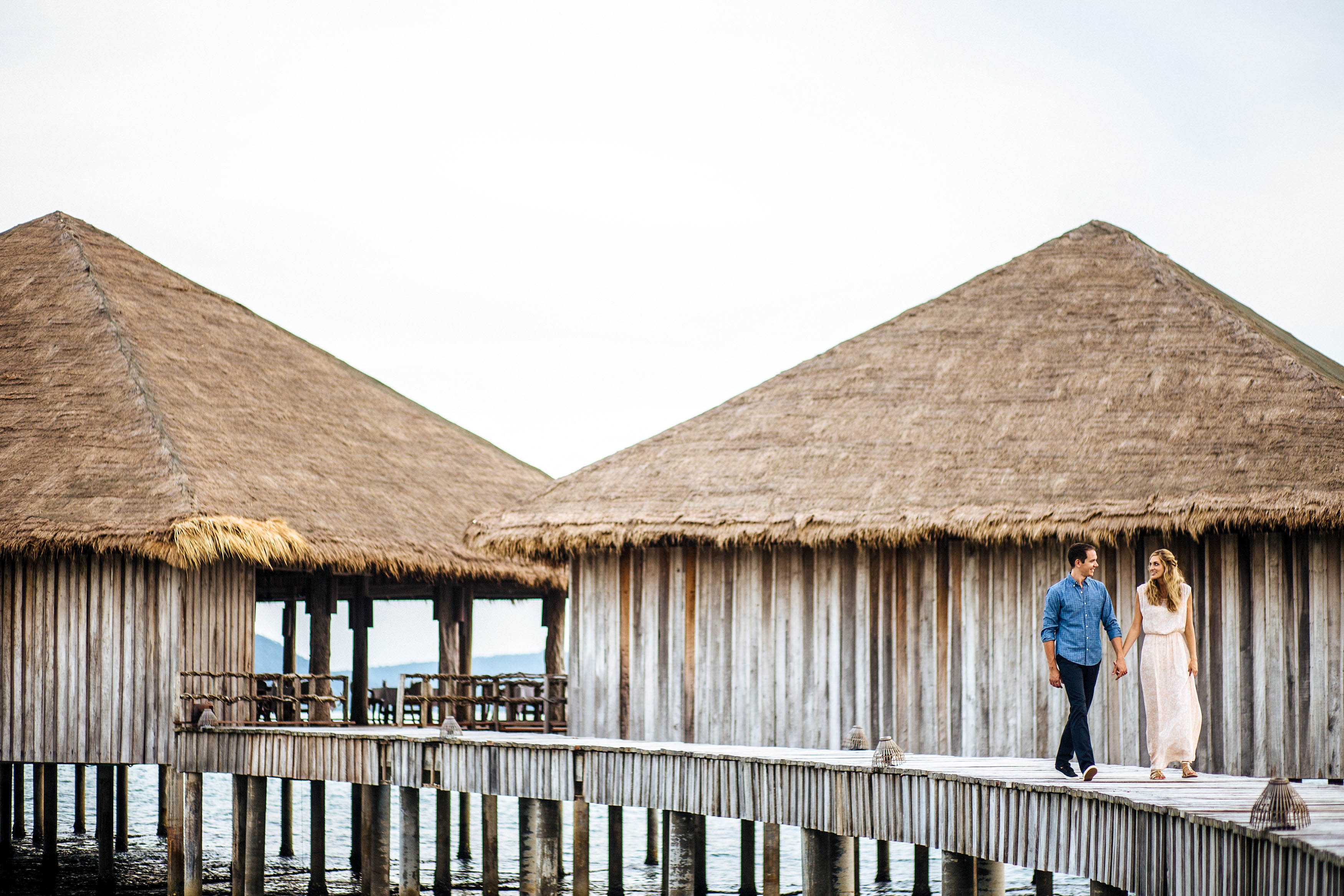 Alternatively, Vista is located just off the island's shoreline, surrounded by the house reef and gazette marine reserve, this incredible space ac-commodates an intimate 36 in the main venue as well as 12 on the open-air deck featuring contempo-rary Western and Cambodian cuisine.
Bespoke Blessing
To celebrate in the most authentic Khmer way, the tradition of Monk Blessings is perfect for a spiritual experience. The blessing ritual begins with an incense lighting to make a wish or prayer for the future couple. Once seated, the couple will offer three bowed prayers before clasping their hands.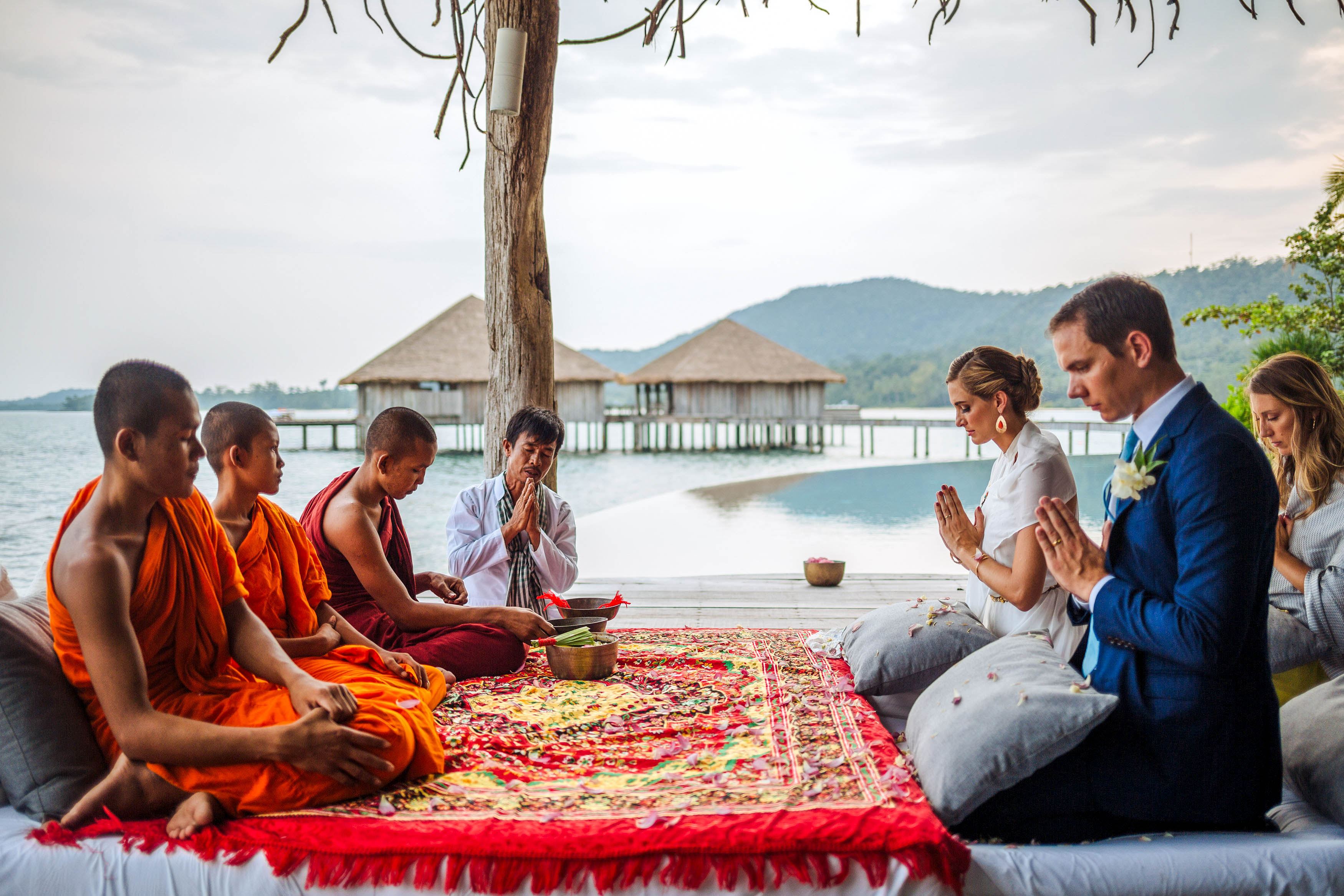 The Monks will then chant to ward off any negativity that may surround the couple. The head Monk will sprinkle the blessed flower water, chanting a personal blessing to the couple. A sacred red thread will be tied around each couples wrist by the monk leading the ceremony as a talisman of the blessing, enhancing their life energy and compassion.
Exclusive Island Rental
An exclusive island rental is the most highly recommended option for a guaranteed private, intimate and personalized experience. Song Saa Private Island's expert team can curate a unique and outstanding wedding and ceremony package for special occasions starting from USD4,500++.
---
Petrie PR is a dynamic boutique Asia based PR agency providing specialist communications strategy for the luxury lifestyle, travel, property, design and spa sectors.
Regionally and internationally connected, our reach spans all the most influential media in China, Hong Kong, Singapore, Taiwan and Indonesia as well as emerging markets including Malaysia, Vietnam and Thailand.
Find out more about us.