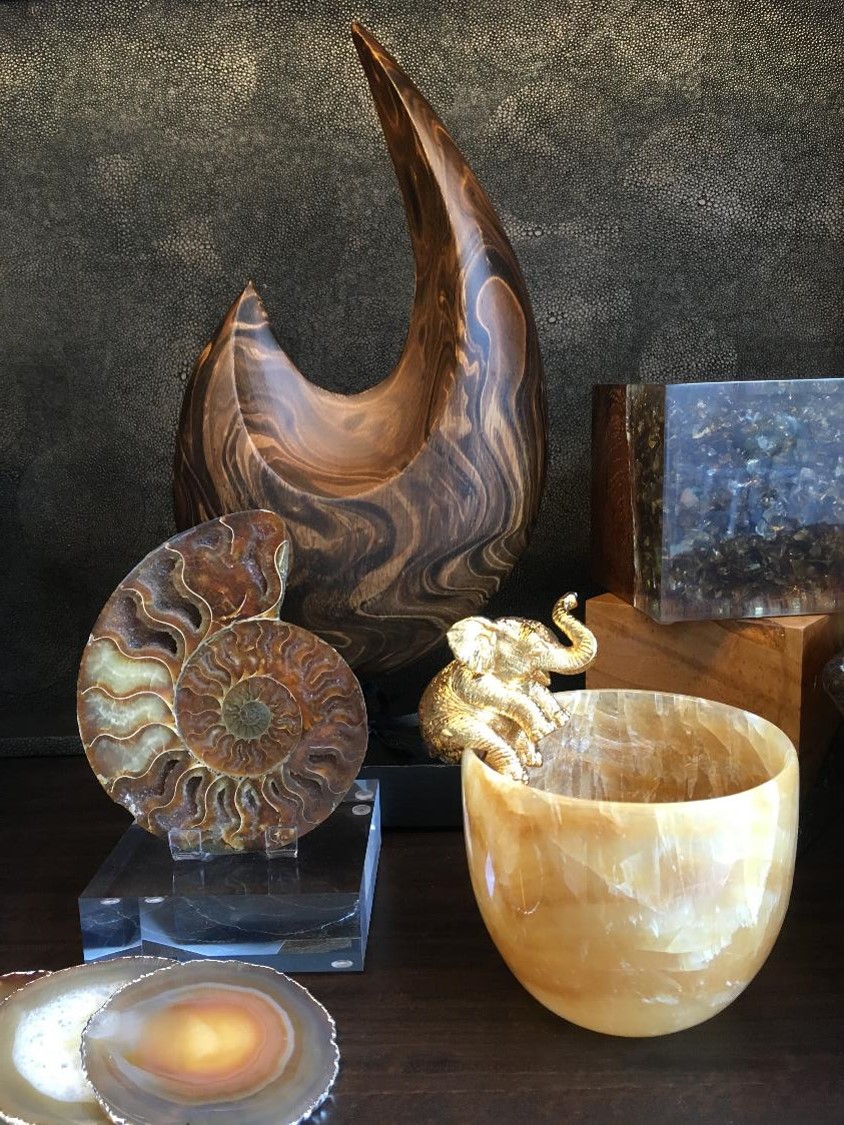 31 Aug

Katharine Pooley's Top 6 Modern Decorative Accessories To Express Individuality in a Living Space

Katharine Pooley is one of the most sought-after interior designers who has been commissioned for many landmark commercial and residential properties around the world. She has visited over 150 countries and her life experience and extensive travels have inspired her design aesthetic.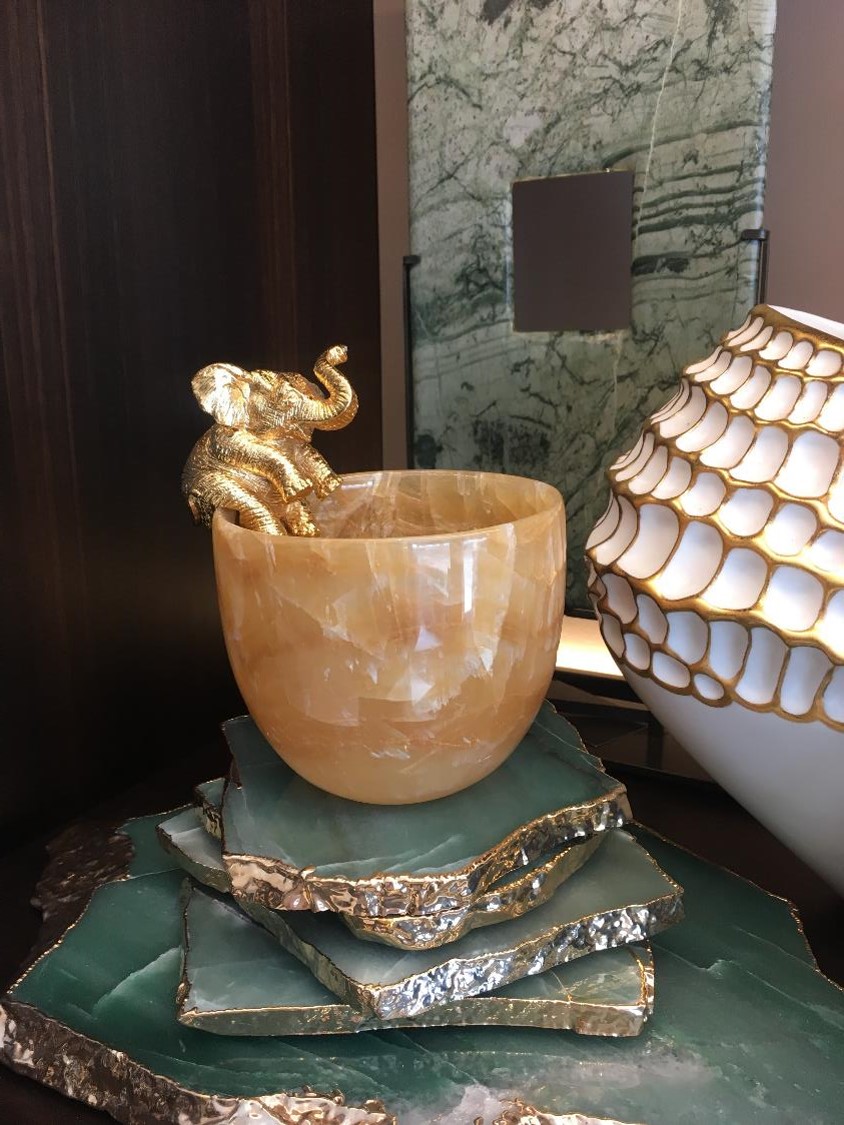 All products from Katharine Pooley Boutique are individually sourced to meet the high standards of her clients. Katharine shares her top six contemporary decorative accessories to inspire and add a touch of elegance to any living space. Below are selected iconic pieces from her collection.
Agate Stone Slice on Stand
The decorative Agate Stone Slice is reflective of nature's powerful transformation. The stone features a rustic mineral outer layer with inner rings of chalcedony which vary in their natural colour from brown, green and blue.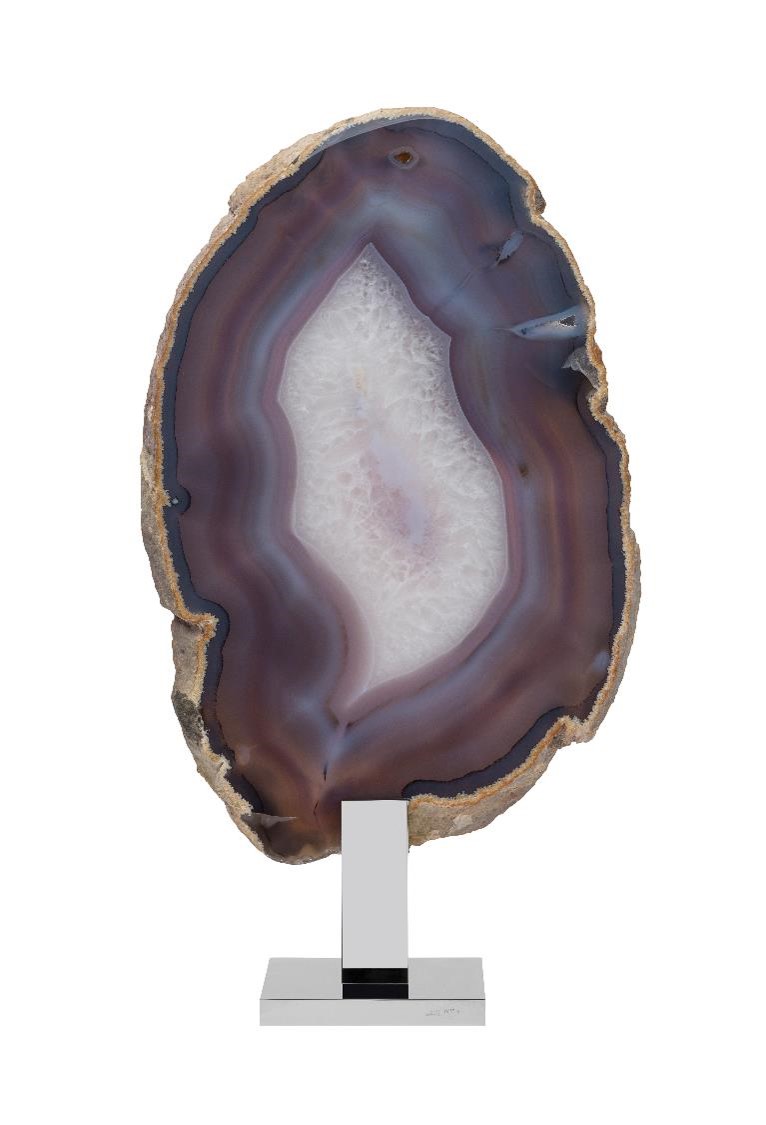 This unique Agate Stone Slice echoes the ever-changing phases of one's personality. A gift from nature, this art piece celebrates the balance of a life cycle by bringing peace through its unusual colours.
Pyramid Shagreen Box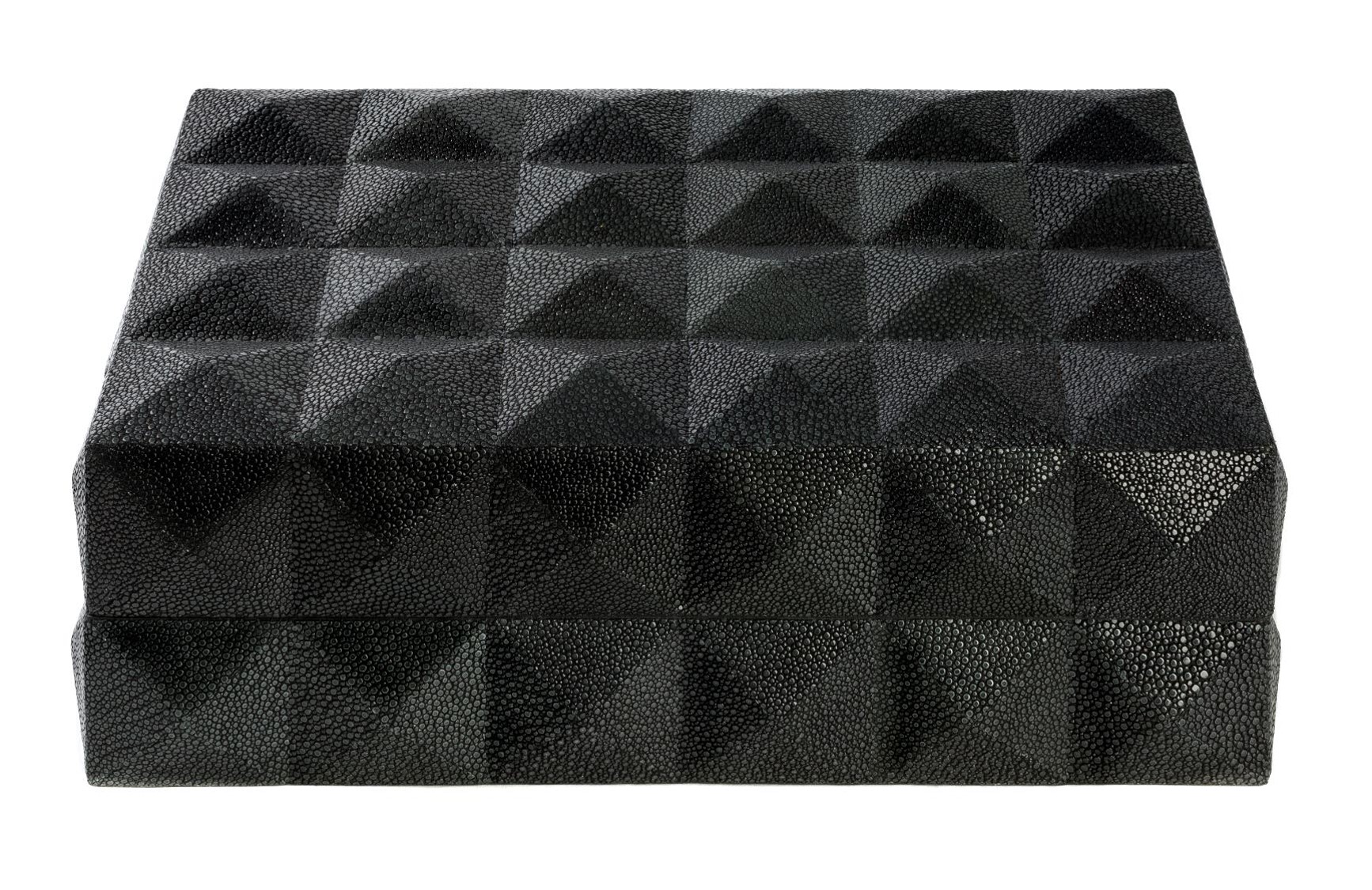 A stylish addition for any gentlemen to store watches, cufflinks and other items, the Pyramid Shagreen Box is an art piece more than just a box. The contemporary twist of the pyramid detail on this box gives it an eye-catching identity which would sit perfectly on any coffee table.
Gustavo Leather Desk Set
Stay organised with the Gustavo Leather Desk Set, a sophisticated touch in a home office for business men and women, the Italian made desk set features croc embossed leather and nickel-plated detailing.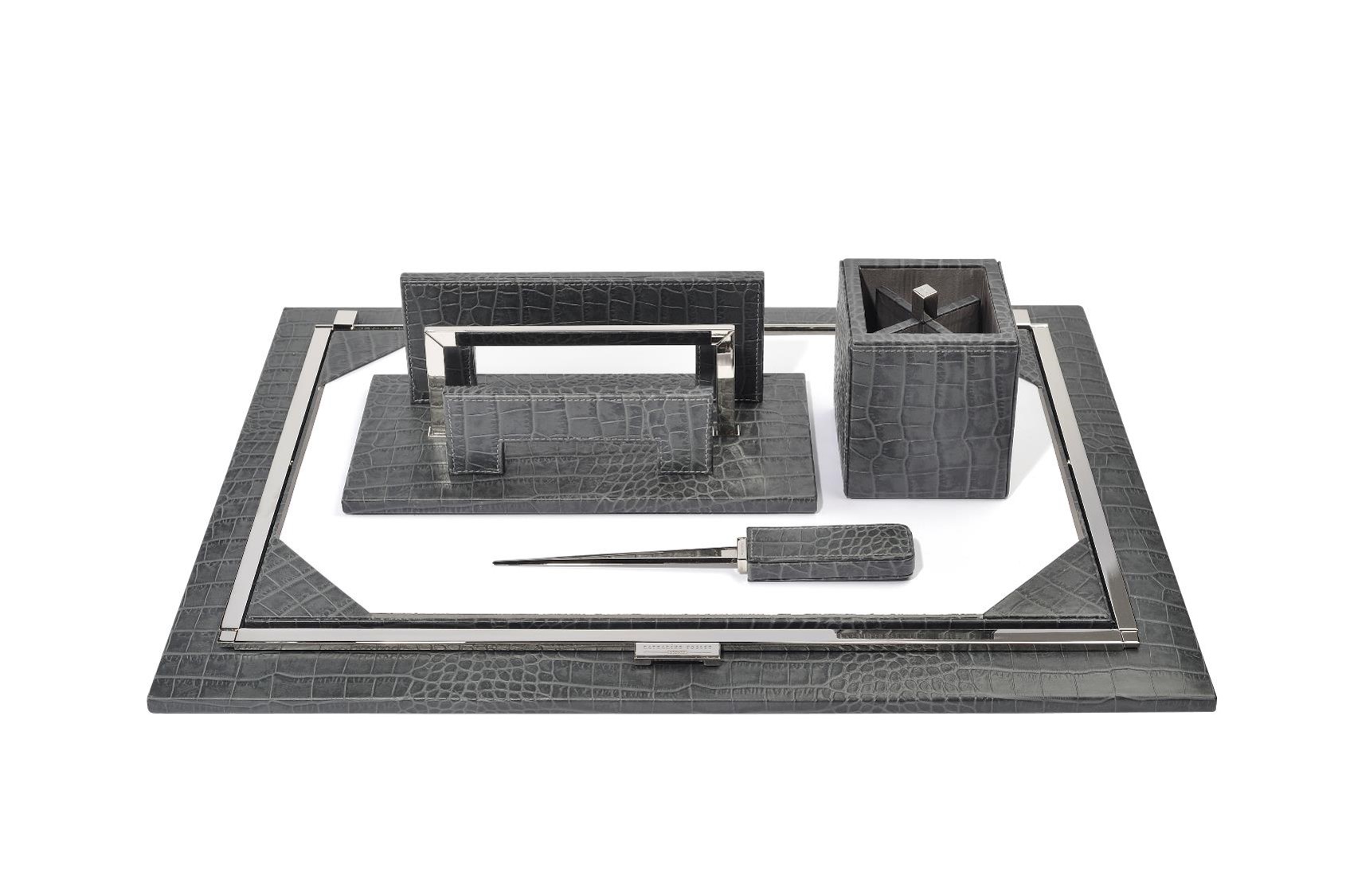 The set consists of a desk blotter with an elegant nickel plated metal frame, a pen holder and a letter opener. Available in different colours and finishing, clients can personalise the set to match their living space.
Cove Shagreen Frame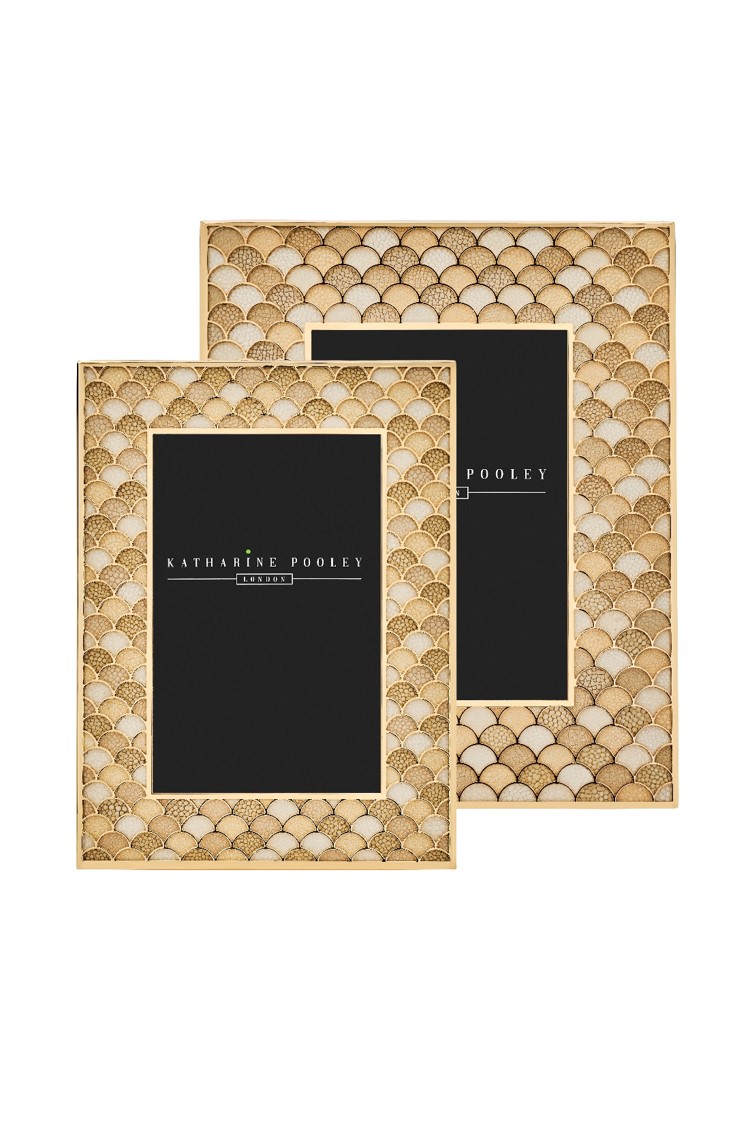 Showcase life's milestones and everlasting memories with elegant and timeless frames. Crafted with shagreen front and finished with leather lining, the design of the precious Cove Shagreen Frame is further elevated with a curved polished brass trim.
Clear Quartz and Desert Rose Votive
Clear quartz in a home is a Fengshui element that is believed to purify surroundings and bring harmony to family.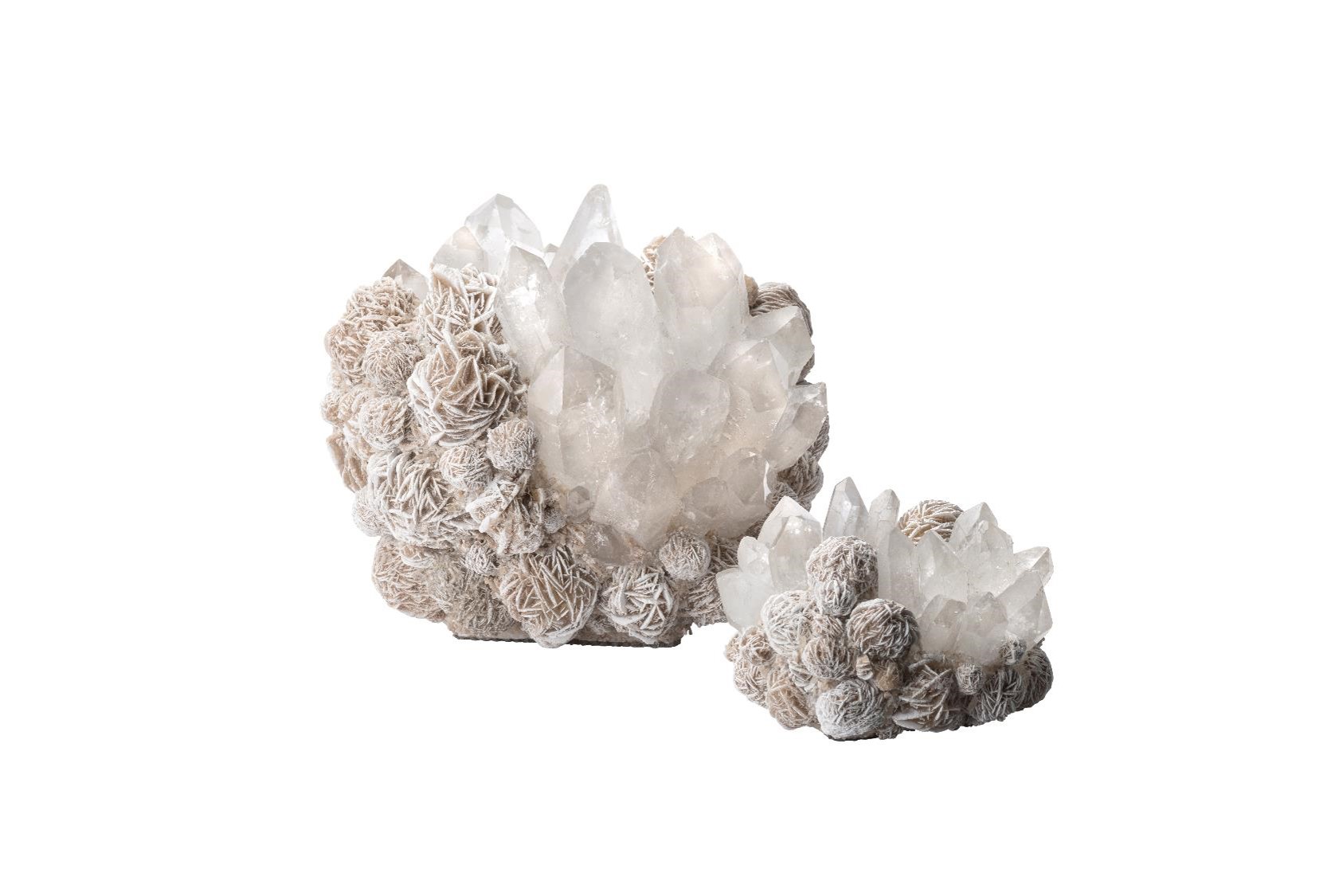 The stunning Clear Quartz Calcite and Desert Rose Votive also make an artful centrepiece which diffuses soft candlelight through stone enhancing material for a relaxing evening.
Elephant Quartz Bowl
Crafted from the finest quartz crystal, the Elephant Quartz Bowl is embellished with a 24K Gold plated elephant figurine.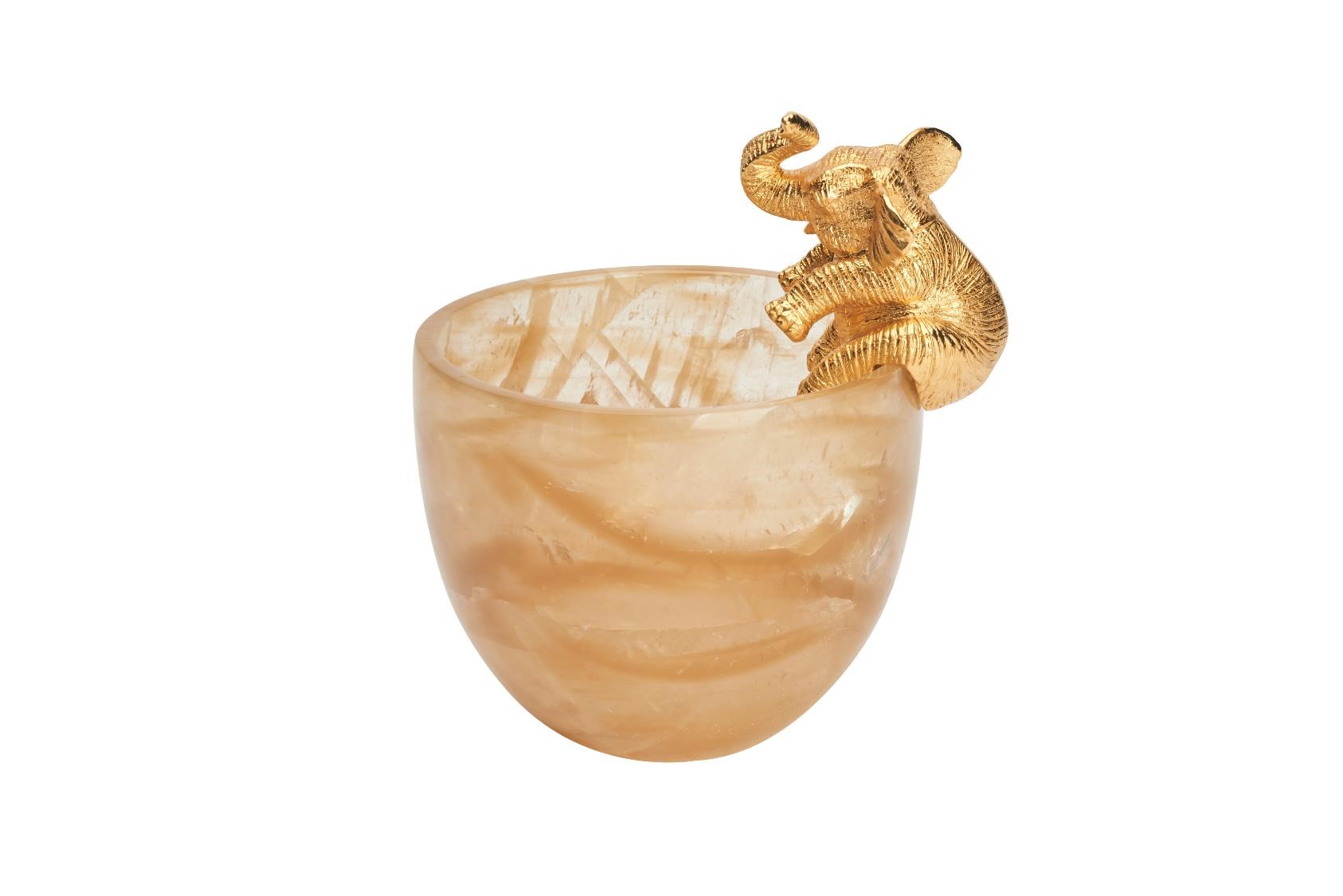 Elephants symbolise power, strength and longevity, along with healing powers of quartz crystal, it makes an exotic powerful story telling art piece.
Inspired by her travels and journeys, Katharine Pooley's life philosophy is reflected through her designs. Katharine Pooley's products and services always start from a full consultation right through to finding clients the perfect accessories, ensuring perfection down to the finest detail.
More products can be found and purchased at the Katharine Pooley Limited Boutique website at: https://katharinepooley.com/
---
Petrie PR is a dynamic boutique Asia based PR agency providing specialist communications strategy for the luxury lifestyle, travel, property, design and spa sectors.
Regionally and internationally connected, our reach spans all the most influential media in China, Hong Kong, Singapore, Taiwan and Indonesia as well as emerging markets including Malaysia, Vietnam and Thailand.
Find out more about us.