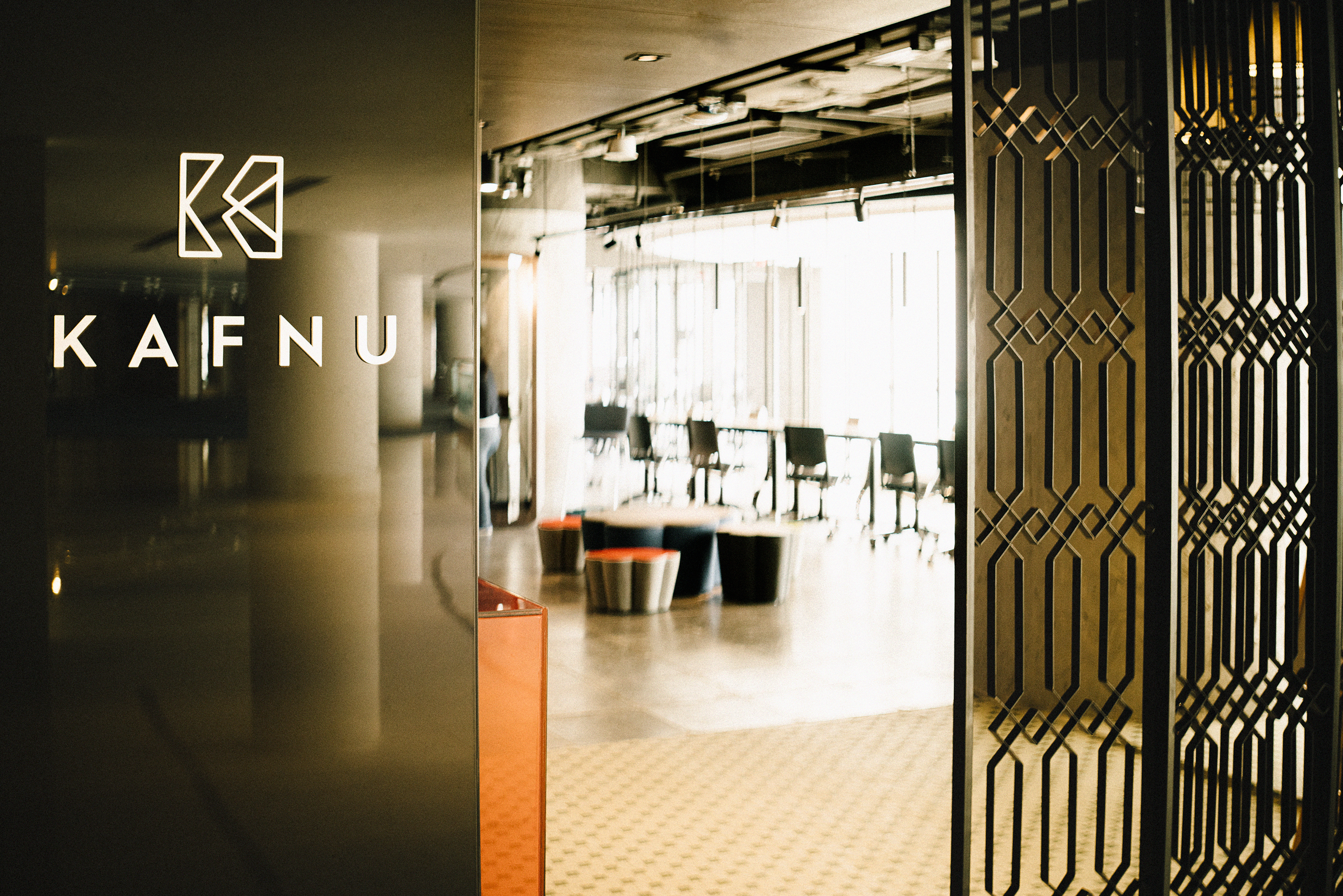 08 May

Kafnu – Asia's new crop of co-working hotels

Original article by Kate Springer.  First appeared on https://cnn.it/2I3o974.

As remote working becomes more mainstream, your "office" can be at home, by the beach in the Maldives or at a cafe in Sydney.

According to a 2017 report by Global Workplace Analytics and FlexJobs, the number of telecommuters in the US workforce has increased 115% over the past 10 years.

It's not just managers and human resources representatives who are adjusting to the work-style shift.

In Asia's major cities, a crop of new hotels has incorporated co-working spaces to cater to remote workers and roving entrepreneurs.

In Hong Kong, Kerry Hotel opened in 2017 with a sprawling space devoted to Kafnu — a creative professional community that's rapidly expanding across Asia.

On the south side of Hong Kong, Ovolo's sister hotel Mojo Nomad feels like an upscale hostel, with affordable co-living spaces aimed at digital nomads.

And in Beijing, hotels such as Hotel Jen provide a co-working space, communal areas and an in-house microbrewery.

"There's a certain expectation of what hotels do. But what we've seen over the last 20 years or so, is that people change and the new generations have a different mindset," Morris Sim, chief marketing officer of Kafnu's parent company, Next Story Group, tells CNN Travel.

"There's also a concurrent trend that is about maintaining better work-life sanity. Nowadays, life is so blurred together that when you feel like you're living, you are actually working. That's why we included lots of fun, leisure areas — so lots of opportunities to unwind even for five minutes, or even for 30 seconds."

A 360-degree lifestyle hub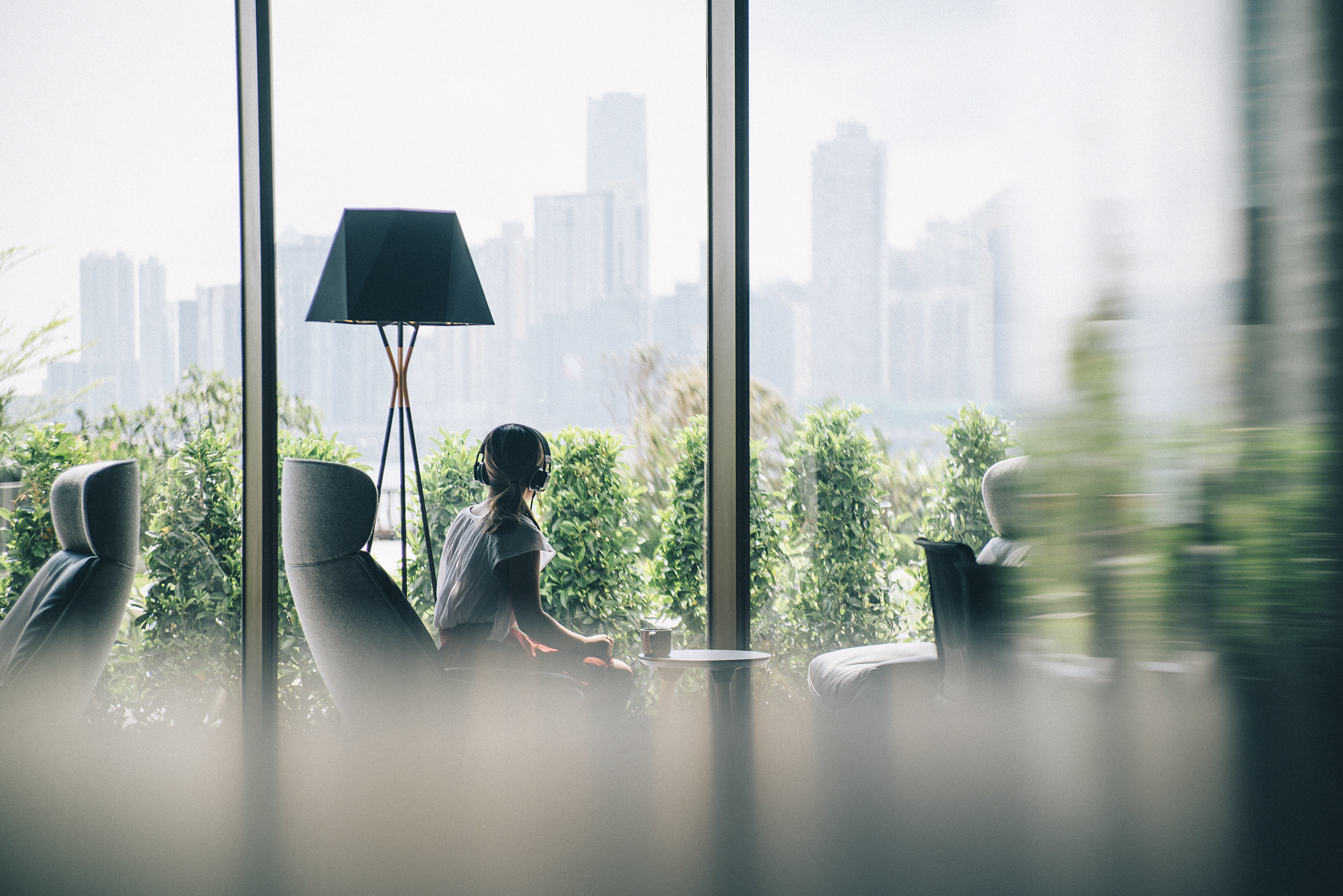 Last fall, Kafnu debuted inside the Kerry Hotel in Hung Hom — an up-and-coming business hub about 30 minutes from Central by MTR.
Overlooking Victoria Harbour, the communal work and lifestyle space provides direct access to the hotel's manicured gardens, as well as private offices, hot desks, recording studios, a kitchen and even a speakeasy-style whisky bar, hidden in the back of the space.
In February, Kafnu's second property opened in the heart of Taipei, Taiwan — Sim's hometown.
This time, the community isn't situated inside of a hotel. Instead, Kafnu Taipei is a 12-story vertical village, which includes co-living facilities in the form of a capsule hotel and several full-size guest rooms.
"We started by thinking about each 24-hour cycle of a person's life, and we try to provide services for as much of that 24 hours as possible," explains Sim.
"We don't assume working spaces are always going to take the form of desks and chairs — some people may prefer a communal table, a podcast studio, or they might need a green screen room to create videos with special effects."
In addition to overnight dynamic work spaces and overnight accommodations, members will also find meeting rooms, a restaurant, professional-grade music studio, photography studios, an urban fitness center and a craft rum bar.
"We built this space to help our guests accelerate their ability to contribute something new, to innovate, to build a business," says Sim.
"At the same time, we want to help people to maintain as much of the work-life balance as possible."
Throughout this year, Kafnu locations will open across the Asia-Pacific region in cities such as Bangalore, Ho Chi Minh City, Colombo, Melbourne and Sydney.
Kerry Hotel, 38 Hung Luen Rd, Hung Hom, Hong Kong; +852 2252 5888
---
Petrie PR is a dynamic boutique Asia based PR agency providing specialist communications strategy for the luxury lifestyle, travel, property, design and spa sectors.
Regionally and internationally connected, our reach spans all the most influential media in China, Hong Kong, Singapore, Taiwan and Indonesia as well as emerging markets including Malaysia, Vietnam and Thailand.
Find out more about us.