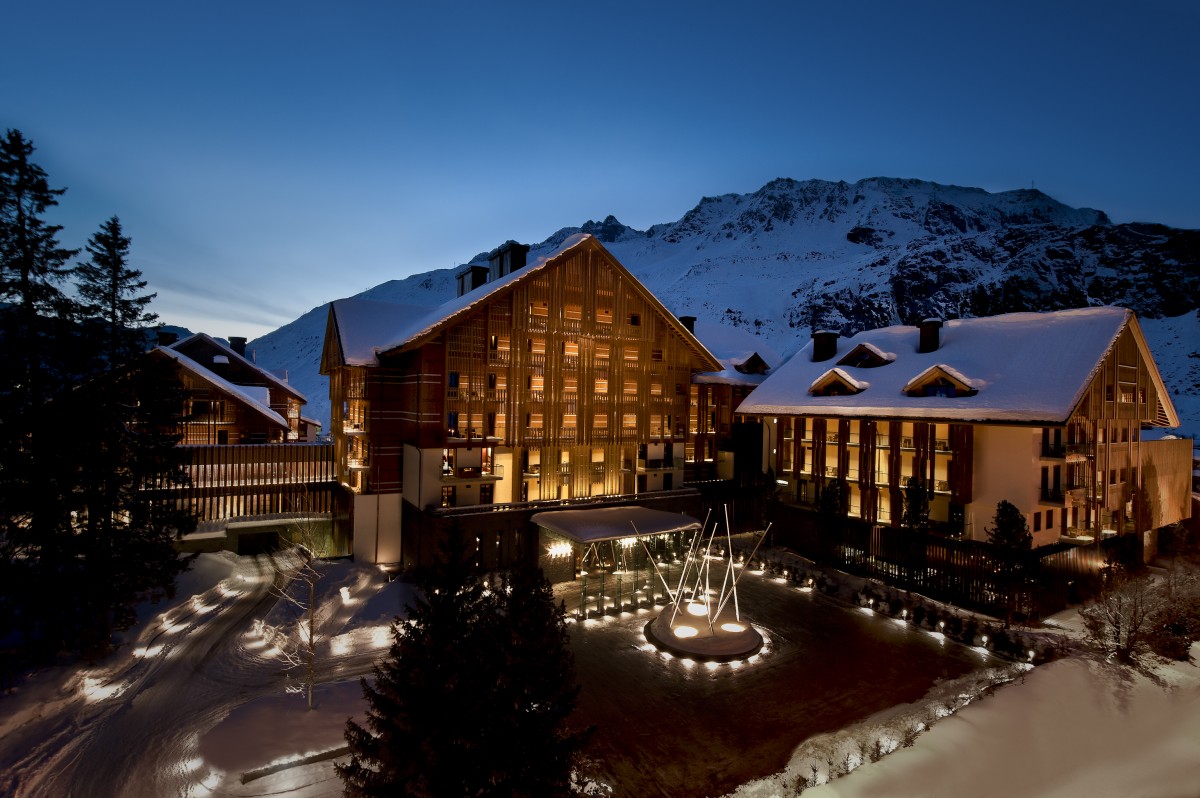 21 Mar

Introducing Jean-Michel Gathy's Most Iconic Mountain Resorts

 The Viceroy Snowmass, The Chedi Andermatt & The St. Regis Lhasa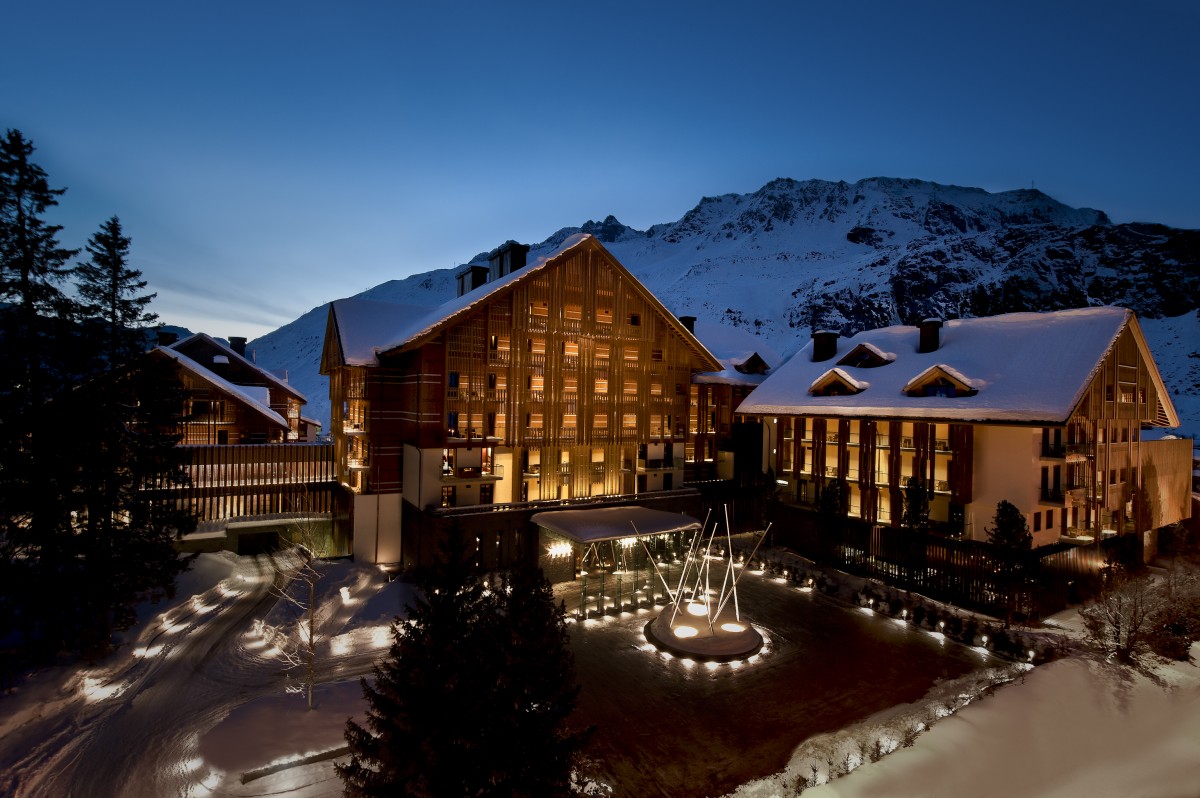 Jean-Michel Gathy is arguably recognised as one of the world's leading architects with Denniston behind some of the most renowned luxury hotels, interiors and landscapes built over the last three decades. Denniston holds an exceptional portfolio of clients featuring the industry's top hoteliers including a number of iconic mountain resorts which are individually distinct and pioneering.
The Viceroy Snowmass, Aspen, Colorado 
Situated on the ski slopes of Aspen, The Viceroy Snowmass features an abundance of extravagant, warm living spaces. Jean-Michel Gathy has transformed the vast expanse of space by designing a series of comfortable interactive areas for guests to feel at home. Fire, earth, wood and stone are elements that connect the architecture with the indigenous culture in Aspen. All materials used are also LEED classified ensuring that local materials were maximised in the construction phase thereby minimising ongoing energy usage.
Beige and chestnut tones complement the natural elements and features throughout the rooms and apartments, creating a serene atmosphere for relaxation. The 500m2 spa further offers holistic treatments with magnificent views of the surrounding mountain ranges.
The Chedi Andermatt, Switzerland 
Inspired by the location and the destination experience, Jean-Michel Gathy balances heritage and unrivalled design vision with awe-inspiring nature at The Chedi Andermatt; all sustainably designed and executed, using locally sourced materials and expertise. The result is a tribute to traditional Swiss architecture, whilst at the same time elevating the concept to a new contemporary interpretation. The ruggedly luxurious mountain hotel is cosy yet chic, comfortable yet classy.
Radiant light, a sense of space and a perception of place exude throughout The Chedi Andermatt. With an open-plan approach, lofty ceilings, timber pillars and carefully positioned light-magnifying glass surfaces – augmented by the tapestry of wood, rich earthy hues and layered, tactile soft-furnishing – Jean-Michel has managed to make The Chedi Andermatt wonderfully inviting, familiar and aspirational, all at the same time.
The St Regis, Lhasa, Tibet 
Standing as one of the highest hotels in the world at 3,680 metres above sea-level, the 3-acre St. Regis Lhasa overlooks Potala Palace (World Heritage Site and former chief residence of the Dalai Lama), offering panoramic views of the Himalayas and Lhasa Valley.
Inspired by the nearby Sera Monastery – a sacred structure built in 1419 – the hotel's design emulates the monastery's dramatic and lively beauty, where an innate sense of place also reveals intimate spaces.
Traditional Tibetan architecture meets luxury yet is entrenched in sustainable contemporary living at the St. Regis, Lhasa. A large, central reflective pool links together the 150 rooms, 12 suites, multiple dining venues, grand Iridium Spa (1,087 sq. m.) and meditation garden. Channelling the spirit and style, magic and mystery of Tibet, the impressive pillared buildings topped with dark shale pagoda-style roofs reveal splendid vaulted interiors adorned with exposed natural wood, intricate carvings, earthy hued furnishings, locally woven carpets, Tibetan paintings and traditional artefacts.
Responsible for many of the world's most famous hotel swimming pools and water features, Jean-Michel Gathy created a spectacular design for The Golden Energy Pool which is lined with thousands of gold plated tiles as a central highlight of The St Regis, Lhasa.
Jean-Michel Gathy, Principal Designer – Denniston International Architects & Planners 
Born in Belgium in October 1955, Jean-Michel discovered his passion for geography and architecture as a child when he travelled extensively with his family. After completing his degree in 1978, Jean-Michel left Belgium and relocated to Asia in 1981and founded Denniston in 1983, a niche architectural and design company, arguably recognised as one of the world's leading hospitality design firms. Denniston has been behind some of the most renowned luxury hotels, interiors and landscapes built over the last three decades, and holds an exceptional portfolio of clients featuring the industry's top hoteliers.
Visit www.denniston.com.my for more information on Denniston Architects or Principal Designer Jean-Michel Gathy.