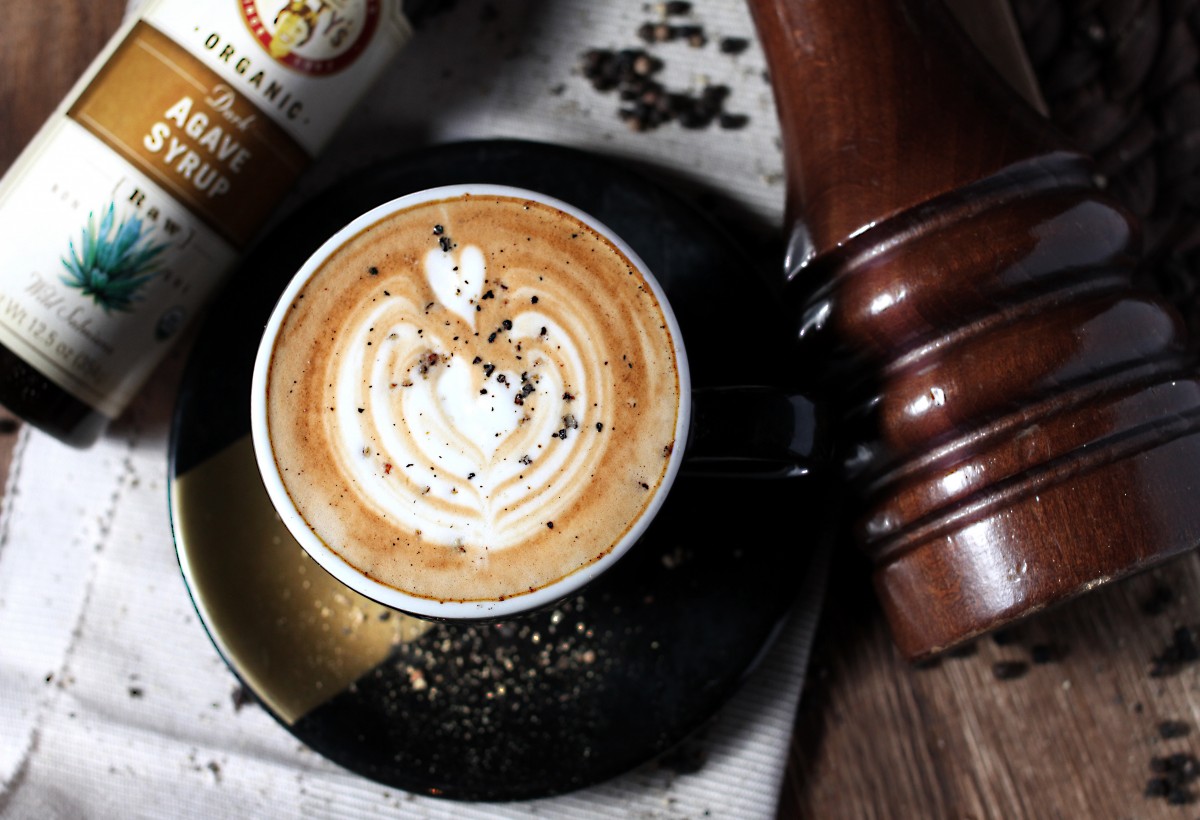 24 Mar

Introducing THE COFFEE ACADEMÏCS – Purveyors & Roasters of Specialty Coffee Since 2012

Reinventing Hong Kong's Coffee Culture:
Interactive and Individual, Experiential and Educative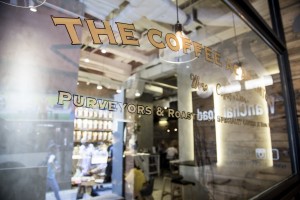 The Coffee Academïcs is the most dynamic specialty coffee concept in Hong Kong.  The award-winning brand is carving a pioneering path with its new wave of coffee outlets – where boundaries are pushed, blends are perfected and beans are brought to flavourful life, all within the most stylish and social of café backdrops.
Visionary entrepreneur and jet-setting coffee aficionado, Jennifer W.F. Liu launched The Coffee Academïcs concept in November 2012, opening the flagship Causeway Bay outlet. A place where guests could experience 'different schools of coffee thought'; creative spaces to socialise, exchange ideas and enjoy exceptional and innovative coffee. Three years on, The Coffee Academïcs operates five thriving outlets, a prestigious roasting academy and certified training centre.  And, the journey has just begun…
Curious coffee novices and discerning coffee connoisseurs alike can explore, and join, the 'intellectual pursuit of the perfect cup of coffee'.  From coffee origin selection, roasting methods and state-of-the-art brewing techniques, to the carefully chosen accessories, the micro-turning of blend proportions and the final cupping, each step combines great care, unwavering passion and an uncompromising quest for quality.
THE PIONEERING & PASSIONATE TEAM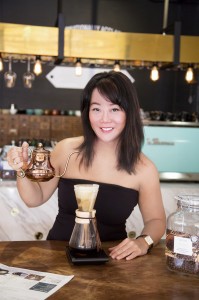 Jennifer W.F. Liu is an influential and well-established female entrepreneur, luxury brands owner and author. Born and raised in Hong Kong, she spent her formative years in Toronto and New York, graduating from Cornell University with an architectural degree. Returning to Hong Kong, she started an internet-based property business that she sold in 2000, shifting her main focus to coffee retail.  Her pioneering vision has put Hong Kong on the coffee map: reinventing an age-old drinking ritual as an effortlessly trend-defying cool lifestyle. An active member of various charitable foundations and boards, Jennifer has received numerous accolades and awards: South China Morning Post's "25 Women of our Time 2012", City Magazine's "18 Notable Women in Social Business 2014" and Capital Magazine's "CEO of the Year" in 2007 and again in 2014.
The baristas that bring each cup to life include some of the top baristas in Hong Kong: candidates, panel judges and award-winners from various international coffee competitions (including the World Barista Championship and World Siphonist Championship), and members of top associations including Specialty Coffee Association of Europe & America. Well immersed in the world of coffee, they are passionate artists that champion the craft and lifestyle.  The highly experienced executive chefs take café fare to the next level: vividly creative, global tastes and highly distinct dishes that are far from mere 'coffee accompaniments'.
THE MUST-EXPERIENCE OUTLETS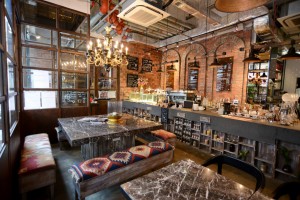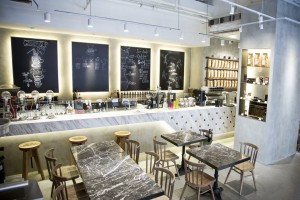 Each of the five outlets has a distinct personality; designed and curated to echo the essence of its neighbourhood, yet stand out from the crowd.  This shines through in everything, from the stylish décor and exclusive coffee machines, to the revolving music playlists and reading selections.
Causeway Bay Flagship – 38 Yiu Wa Street, Causeway Bay
Design / Ambience: bohemian cool meets industrial metropolitan loft
Home to The Roasting Room & The Brewing Room
Coffee Machine:  Linea PB, a refashioned La Marzocco classic designed by Piero Bambi
Johnston Road – 35 – 45 Johnston Road, Wan Chai
Design / Ambience: a bronze and white bar for rebellious, industrial chic luxury
Home to The Cupping Room
Coffee Machine: built-to-order Slayer, the first 3-group Slayer in a Hong Kong coffee shop
Harbour City – Kiosk 1, Level 2, Gateway Arcade, Tsim Sha Tsui
Design / Ambience: casual open plan space
Coffee Machine: Black Eagle VA388, from Belforte del Chienti in Italy, T3 technology
The Pulse – Shop 108, Level 1, The Pulse, Beach Rd, Repulse Bay
Design / Ambience: chill out, summery beachside café vibe, family-friendly with kid's corner
Coffee Machine: GB/5 La Marzocco model with hot water optimiser
The Morrison – 225 Wanchai Road, Wan Chai
Design / Ambience: spacious and bright; outdoor seating and pet-friendly
Coffee Machine: Strada EP (electronic paddle) & Alpha Dominche Steampunk™
BEANS, ROASTING MACHINES & BREWING METHODS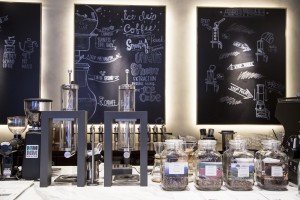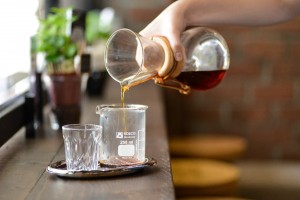 The Coffee Academïcs sources beans from the best growing regions all over the world, and roasts them meticulously to create signature blends ideally suited to espresso and hand brewing. Our roasted coffees have achieved the distinct honour of being ranked highest in Asia and top 3 in the world. The range of single origin blends available across the outlets includes everything from Sweet Maria's Burundi Kibande Ruyaga, to Indonesian Sumatra Mandheling Grade-1 and Jamaica Wallenford Estate Blue Mountain.
The Coffee Academïcs also has its own coffee farm in Baruffee Estate, Panama; an estate surrounded by virgin rainforest and mountain streams and free from harmful insecticides and pesticides.  Located in the Baru Volcano region (1,900 metres above sea level), coffee plants benefit from a high altitude, good climate, and rich fertile volcanic soil ensuring a 100% natural Panama Arabica coffee bean with one-of-a-kind flavour profile.
Roasting facilities are onsite, for public viewing and the freshest daily coffees: the Probatone 12 (the 'Rolls Royce' of coffee roasters) and FZ-94 Pro-Lab Roaster.  Speciality brewing methods include: Aeropress, Chemex, Clever Cup and Ice-Drip.
SIGNATURE ONE-OF-A-KIND BLENDS
The TCA House Blend has captured much attention as the 'best coffee you can find, locally and internationally', scoring 92 points by Coffee Review, the world's leading coffee guide.  Sophisticated and exotic, the green coffee beans from Columbia, Ethiopia and Panama are medium roasted for a tart berry aroma and buttery chocolate aftertaste. The JWF Blend of rare Kenyan caracoli coffee beans is a gentle delicate peaberry collection, noted for its romantic fruity flavours and soft bittersweet finish (93 point score from Coffee Review).  While the Hong Kong Blend, custom roasted for the brand's hometown, is a harmonious mix of five premium single origin coffees to honour the city's diversity. Medium roasted for vibrant citrus flavours, rich complex balance and smooth chocolate finish.
*** NEWS HIGHLIGHTS & SNEAK PEEKS FOR 2015/16***
30th Tokyo Design Week – The Coffee Academïcs has joined forces with SunnyHills to create a sensory-stimulating, pop-up brew bar at the show from October 24 – November 3
Cupping Demonstrations – exclusive event at Wan Chai outlet, open to public in November. Two classes with 10 guests each.
Custom Blend Service – coffee connoisseurs can fill in a questionnaire and have it analysed by the Roasting Master to develop an exclusive, individual blend. Everything is personalised from the beans to the packaging.