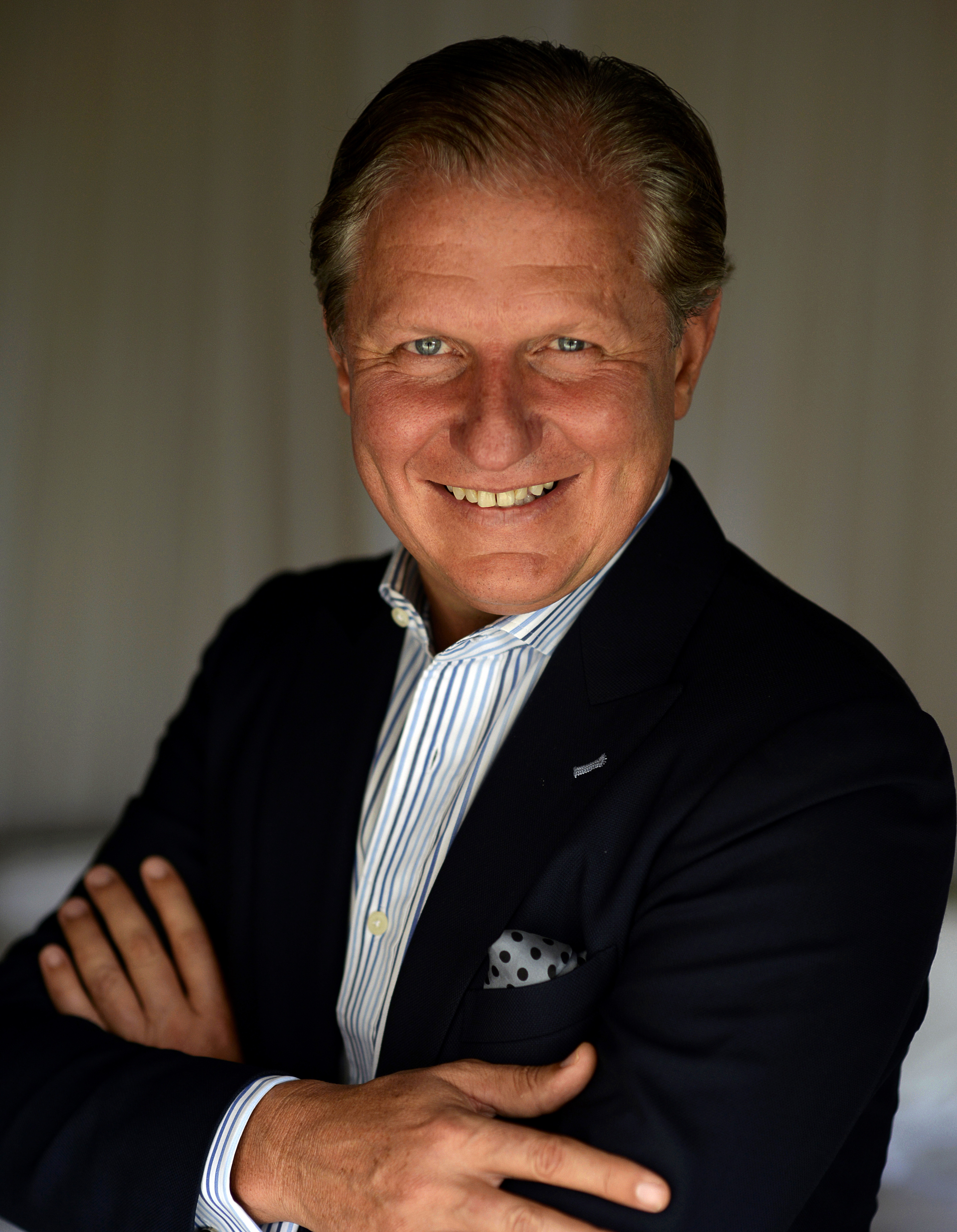 15 Dec

HOTELS Magazine Names Nihiwatu Managing Partner James McBride Independent Hotelier of the World for 2016

HOTELS magazine hosted its annual Hotelier of the World Awards at the Waldorf-Astoria in New York City, where Editor-In-Chief Jeff Weinstein announced James McBride, Managing Partner of Nihiwatu, was voted Independent Hotelier of the World by industry peers for 2016.  Lowes Hotel & Resorts Chairman Jonathan Tisch received the honour of Corporate Hotelier of the World for 2016.

Upon it's acquisition in 2013, American entrepreneur and investor Christopher Burch partnered with McBride to overhaul and expand Nihiwatu, located on the island of Sumba in southeastern Indonesia (400km east of Bali), earning the resort several recent honours including Travel & Leisure's #1 Hotel in the World, Condé Nast Traveler's Gold List, Asia Spa's Resort of the Year, and Pure Life Experiences winner for Best in Design.

The Hotelier of the World awards recognize leaders in hospitality who go far beyond growing their portfolios, focusing more on developing their internal teams and supporting the communities in which they operate, as well as the hotel industry at large.

"The redevelopment work McBride [and Burch] has done [on Sumba] has not only brought an award-winning resort to a new and growing hotel company, but it has helped support the local community and preserve its traditions, which are infused throughout Nihiwatu and which McBride considers a key part of its' identity," reads the cover story in the November issue of HOTELS.  "The luxury resort partners with a local foundation to build and staff health clinics, mitigate malaria and supply schools, and invites guests to tour its projects.  It's [these] more holistic approaches to business that no doubt resonated with the readers of HOTELS."

"[James is] extraordinarily creative and incredibly detailed," said Burch in an interview with HOTELS.  "I feel lucky that he can think through many layers of a customer's needs.  He thinks about the heart."

A native of South Africa, McBride started his journey globally at The Ritz-Carlton Hotel Company, where he remained for fourteen years. His work is the focus of a Harvard Business School case study that remains the number one best seller taught in many academic programs "that details a new hotel launch, focusing on the unique blend of leadership, quality processes, and values of self-respect and dignity, to create award-winning service."

McBride was then selected to run two of the most preeminent properties, in quick succession:  In 2002, he became General Manager of The Grosvenor House of London's Park Lane; and in 2003 he was appointed by Rosewood Hotels as Managing Director of The Carlyle in New York.  His six years with Rosewood Hotels included the Regional Directorship of all Caribbean Resorts.  McBride seized another international opportunity when he was approached by Asia's YTL Hotel Group to assume the role of its global President. It was in Asia that McBride's lifetime network, resources, and original concepts all culminated for him to pursue another revolutionary phase: Nihiwatu.  The resort's experiential approach "On the Edge of Wildness" acknowledges the changing travel habits of today's consumer who seeks a new type of luxury: activity-driven, cultural, philanthropic, and with attention to the details that encourage guests to discover the very best adventure, immersion, and fun with an opportunity to give back.

"This is a very meaningful award," said McBride. "Because there are so many people in the industry, past and present, who have had a huge influence on me and helped me arrive where I am today.  I am so grateful for my experiences and my peers.  I owe this honor to them all."

Read more about the 2016 Hoteliers of the World Awards here.
---
Petrie PR is a dynamic boutique Asia based PR agency providing specialist communications strategy for the luxury lifestyle, travel, property, design and spa sectors.
Regionally and internationally connected, our reach spans all the most influential media in China, Hong Kong, Singapore, Taiwan and Indonesia as well as emerging markets including Malaysia, Vietnam and Thailand. We provide effective, integrated solutions, offering a tailored bespoke approach to support objectives and determine the best results to help drive business.
Find out more about us here.