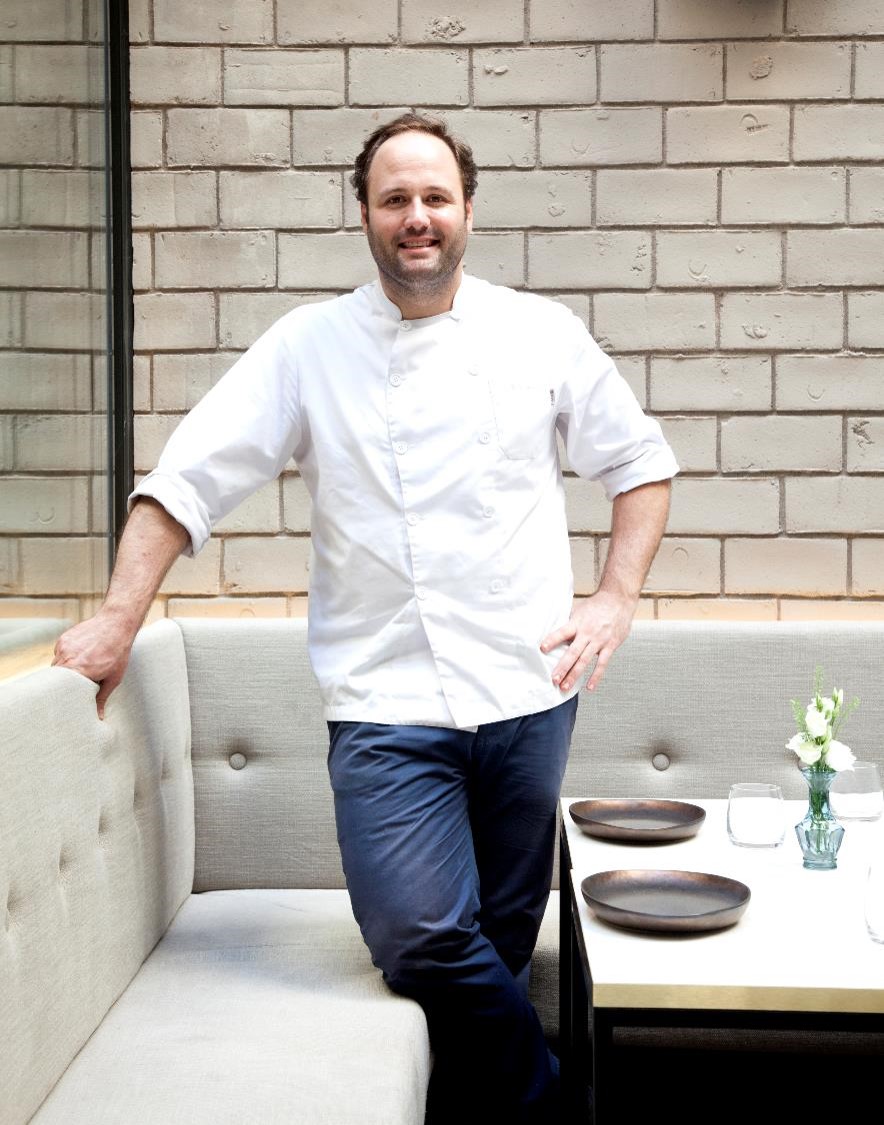 04 Dec

Guillermina Restaurant Opens At Newly Launched The Pavilions Madrid

Latest star of Madrid's boutique hotel scene showcases dynamic talent of Chef Guillermo Salazar

The Spanish capital's hottest new boutique hotel, The Pavilions Madrid, has opened its eagerly awaited Guillermina restaurant – a fresh gastronomic venture by the young and talented Barcelona–born Executive Chef Guillermo Salazar. Guillermina's culinary offerings are based on contemporary, Mediterranean style flavours with original Asian touches and a focus on locally sourced products from Spain.

Launched in April 2018, The Pavilions Madrid is the latest European opening from The Pavilions Hotels & Resorts; a boutique luxury hotel-meets-art gallery, where rolling micro-exhibitions of artwork by Spanish contemporary artists adorn the communal spaces and 28 private rooms and suites alike – all curated by Madrid's prestigious Galeria Alvaro Alcazar. The opening of Guillermina completes the picture, complementing the hotel's artistic ambience with an appropriately creative and refined culinary experience.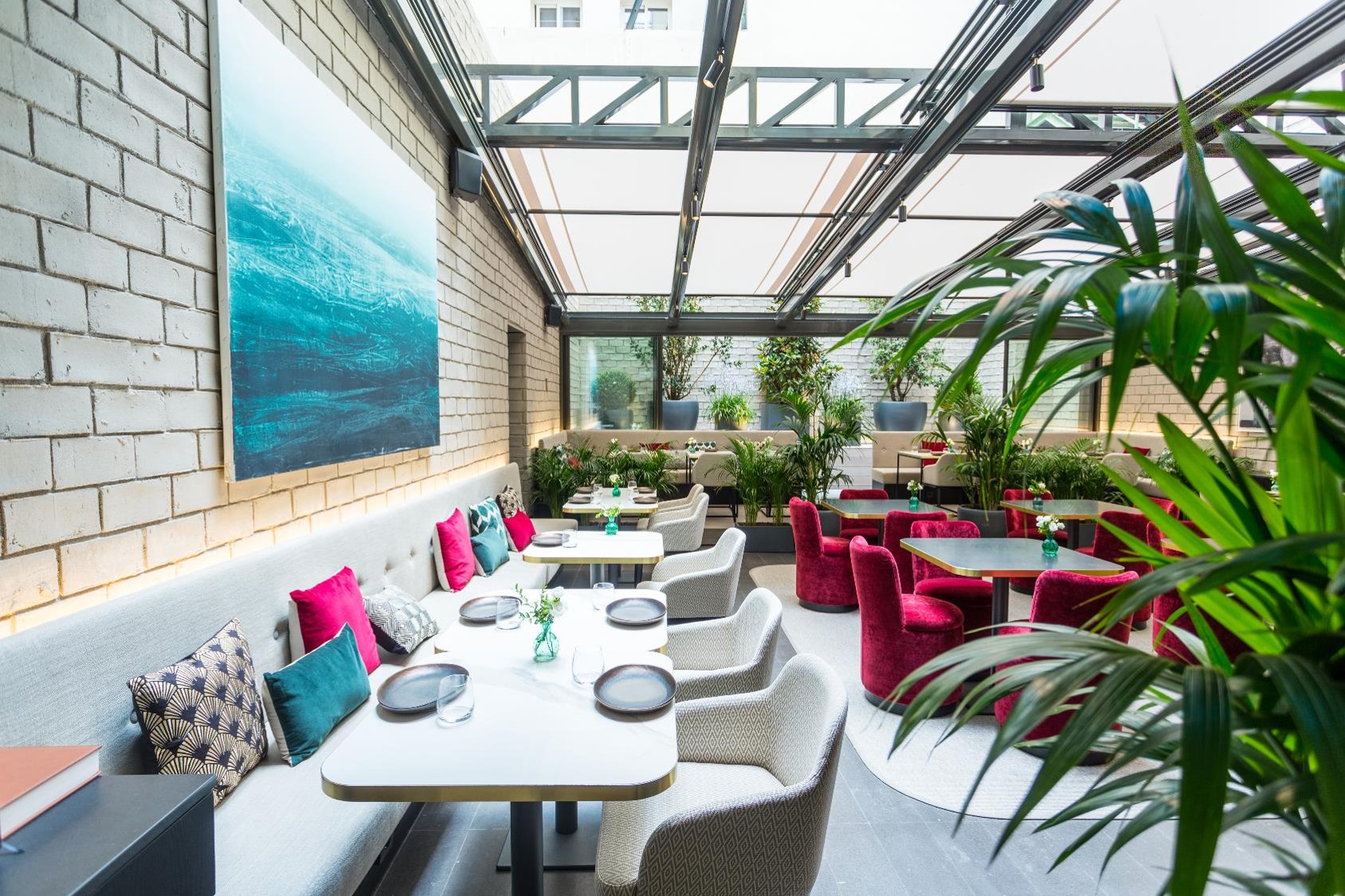 Despite his young age, Executive Chef Salazar has had extensive experience training and working in world-class national and international kitchens. Beginning his career as a scholarship student in New York, Guillermo has honed his craft in some of the world's most illustrious kitchens, including New York legends 11 Madison Park and Gramercy Tavern, and Spain's three Michelin-star restaurants Akelarre and Arzak. Guillermo has always remained true to his Andalusian roots and respect for seasonal ingredients. Influenced by his experiences abroad, his culinary talents shine at Guillermina where he has developed a menu which highlights a mixture of cultures and flavours from all over the world.
"Guillermina is a true representation of my career and moreover, a reflection of my personal identity. Dishes utilise Spanish ingredients of the highest quality, and also touch upon other international cuisines and flavours that I love such as Asian, specifically Korean and Japanese, as well as contemporary haute cuisine in the U.S.A." says Salazar.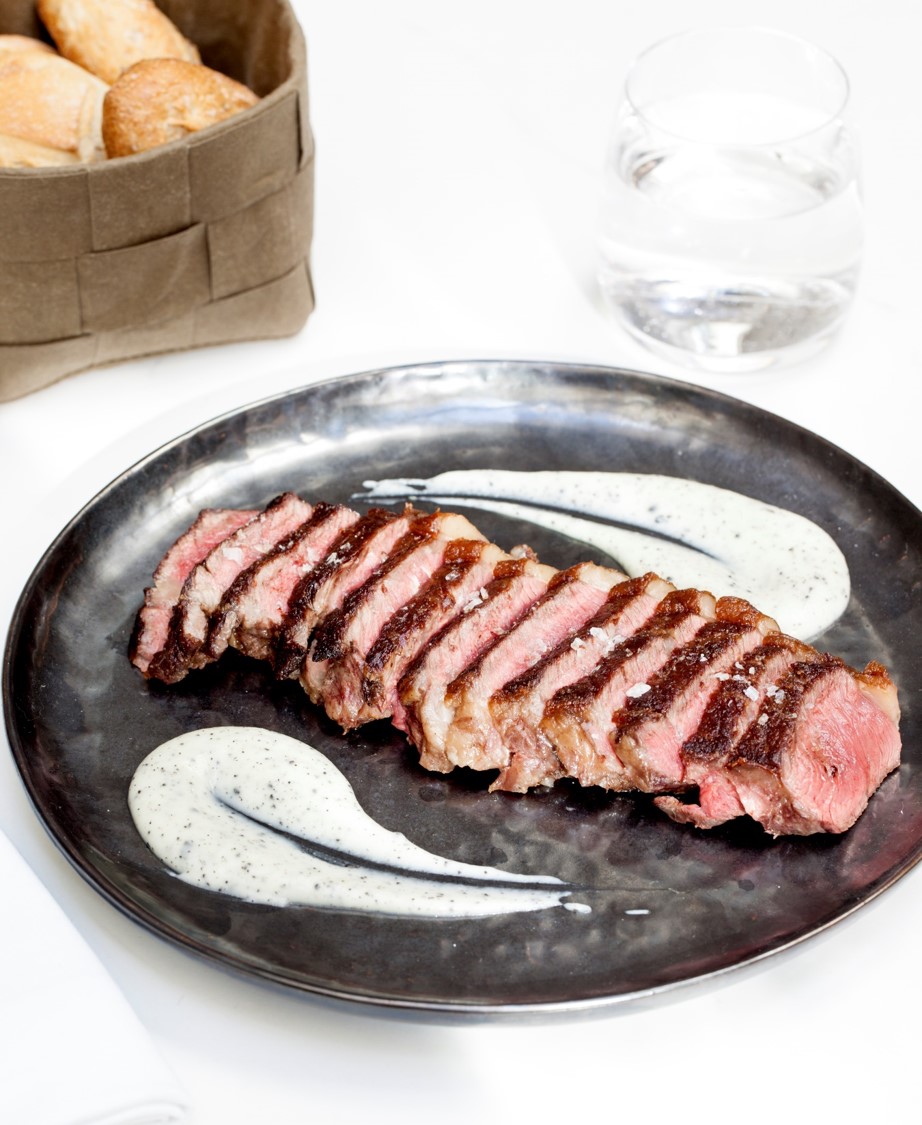 Among the entrées featured on the Guillermina menu are Spanish classics such as Iberian jamon from Guijuelo, Santoña anchovies and pickled mussels, while other dishes employ a fun, fusion touch. The signature octopus dish is served with an Asian kimchi dressing and herb oil; gyozas are stuffed with tripe, an ingredient adored by Madrileños; and the Russian salad, another local favourite, is made with txangurro (Basque spider crab) and a seafood mayonnaise.
Signature mains include salmon cooked in a very light glazed cider reduction and toasted hazelnut chips served on a seasonal vegetable ratatouille base; sea bass served with pumpkin curry on a cabbage base and accompanied by trout roe; slow roasted chicken served with hummus, quinoa and vegetables; and a 30-day cured lower-loin with celery and truffle. Light menu options include pink tomato salad with avocado, olives and feta cheese or kale salad with croutons, carrots and parmesan.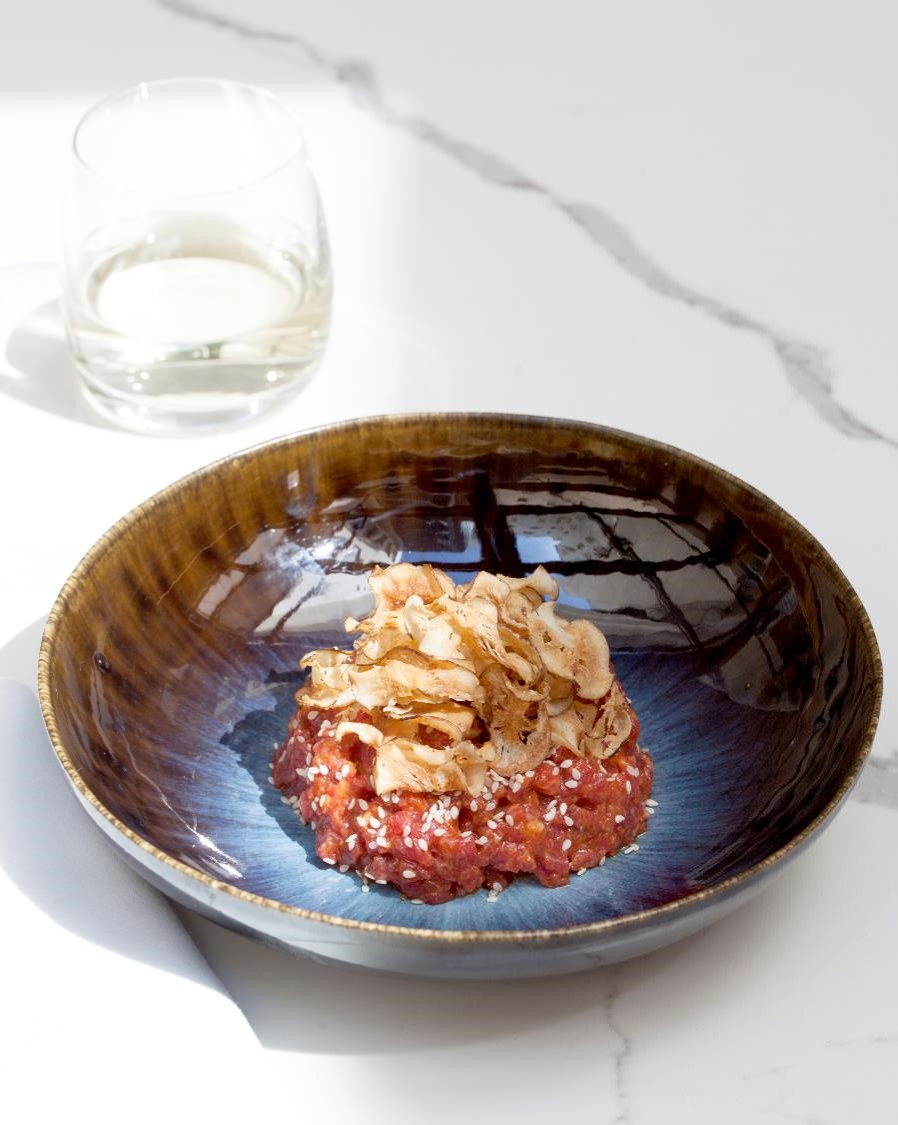 In line with its cosmopolitan character, Guillermina's menu also includes a section from the RAW BAR; a nod to the New York restaurant scene, but with a twist. Highlights include fresh Gillardeau oysters, tiradito de corvina with lime, and piparras (Basque long peppers) seasoned Japanese-style. One of the star dishes, the steak tartar sirloin, is served with a base of South Korean gochujang chillies gently mixed with daikon and shaved Jerusalem artichokes, a total surprise to the palate.
Desserts include creamy panna cotta with Campari and orange notes; an irresistible chocolate torte with salted caramel and Spanish olive oil; yoghurt with carrot and lime; and strawberries served with sherry vinegar, fresh cream and vanilla.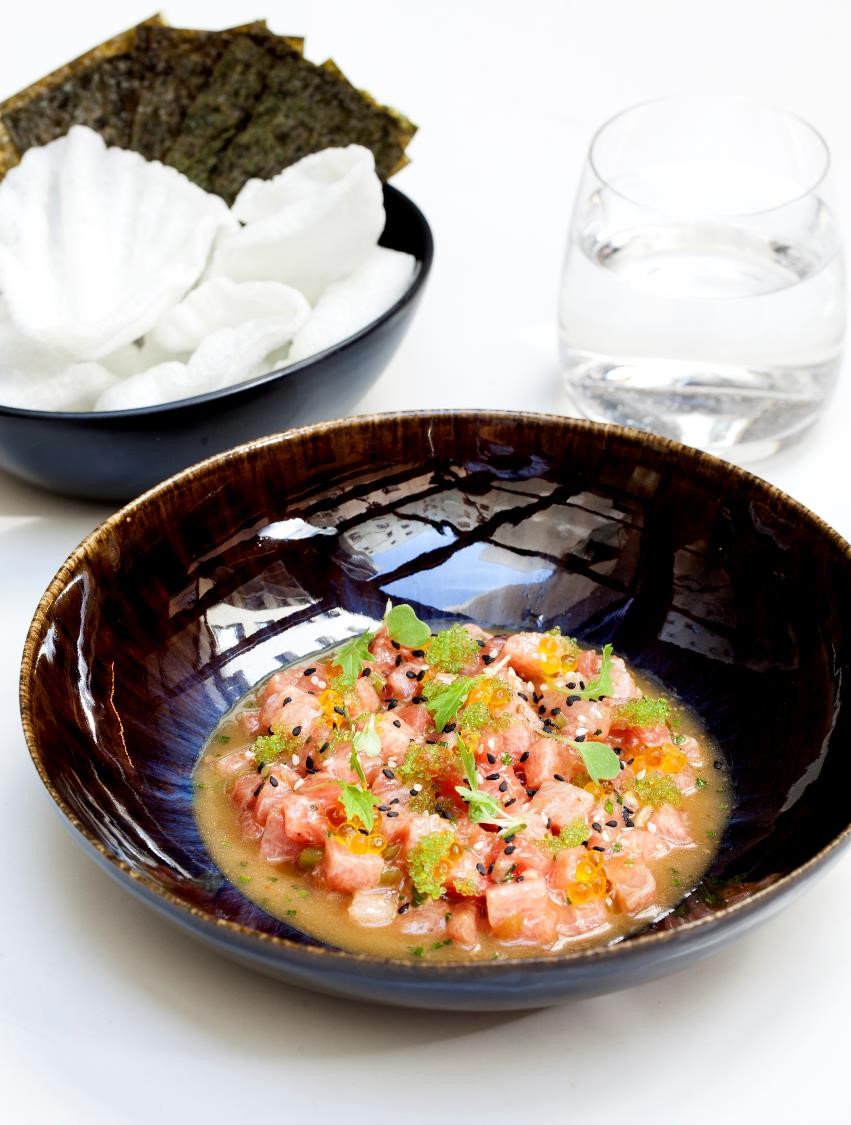 Designed by Marincola Studio, the hotel's patio has been transformed into a welcoming dining room with skylight and retractable roof; an urbane yet cosy space that reflects the cosmopolitan philosophy of Guillermina. With an airy feel, an abundance of natural light that changes throughout the day and plenty of indoor greenery, the space has seamlessly become an oasis for those looking to enjoy a casual dining experience just two minutes from the bustle of Plaza de Colón. White marble tables, comfortable vermilion velvet armchairs and communal benches complete the relaxed, convivial atmosphere.
The Pavilions Madrid is offering 20% off the nightly rate for stays of three nights or more with their Stay Longer Save More package. Rooms start from €159 based on two people sharing, price includes complimentary glass of Rioja wine upon arrival and late check-out. Guillermina serves lunch daily from 1:00pm to 4:00pm and dinner from 8:00pm to midnight.
For more information and reservations, visit www.pavilionshotels.com/madrid; email info.madrid@pavilionshotels.com or call tel: (+34) 91 310 75 00.
---
Petrie PR is a dynamic boutique Asia based PR agency providing specialist communications strategy for the luxury lifestyle, travel, property, design and spa sectors.
Regionally and internationally connected, our reach spans all the most influential media in China, Hong Kong, Singapore, Taiwan and Indonesia as well as emerging markets including Malaysia, Vietnam and Thailand.
Find out more about us.