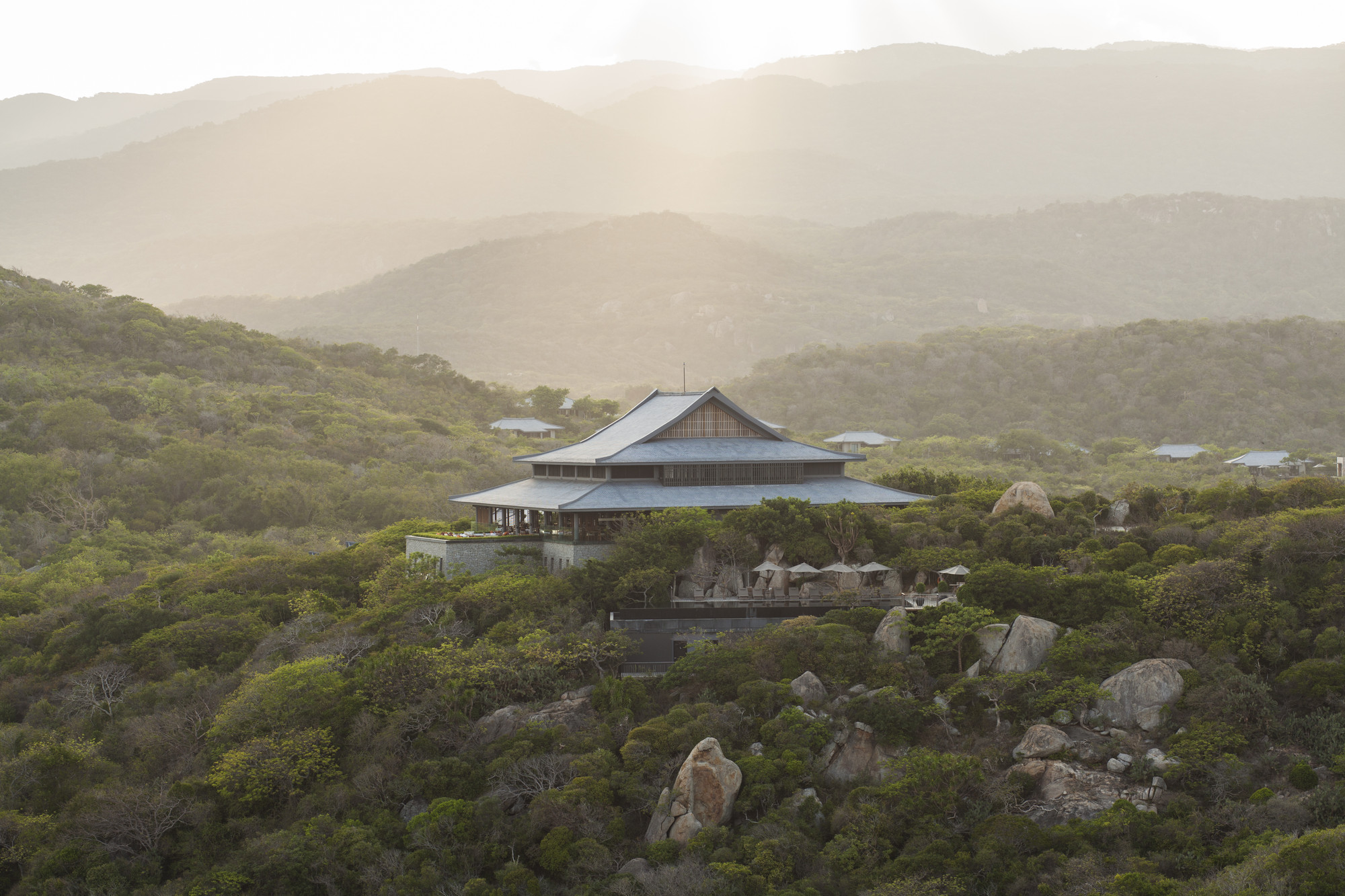 05 Apr

Group Retreats and Private Jet Wellness Journeys with Aman

Following the successful launch of Aman Wellness in 2016, Aman is delighted to share an extensive calendar of group retreats and for the first time, private jet wellness journeys taking place across the collection's meditative and remote locations in 2017. Headed by globally celebrated health specialists, these retreats invite guests to combine life-changing travel experiences with wellbeing journeys, designed to restore a sense of peace and invigorate mind, spirit and body.

PRIVATE JET WELLNESS JOURNEYS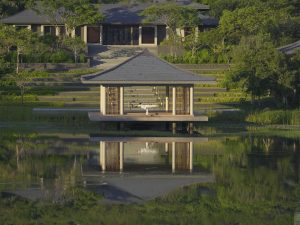 Pan-Asia Private Jet Wellness Journey, 18th September – 3rd October
Wellness trailblazer and founder of the Yamuna body rolling method, Yamuna Zake will lead guests on a body and mind balancing private jet adventure across Asia. This exceptional 16-day journey through Indonesia, the Philippines and Vietnam will open doors to cultural and spiritual discovery whilst delivering profound health benefits. Guests will discover Bali's creative and traditional heartlands, Amandari and Amankila; the majestic site of Borobudur from Amanjiwo in Java; become marooned on a tropical private island in the Philippines at Amanpulo and relax on the shores of Vietnam's dramatic coastline at Amanoi. Along the way, Yamuna will lead a wellness programme tailored to each of the 16 guests' requirements, including Pilates, yoga, breathwork, footwork and body rolling.
The Yamuna method is a movement practice incorporating specially designed equipment to work the joints and muscles to promote health and wellness at any age. Guests will receive their own Yamuna kit of essential apparatus, including different-sized balls for body rolling. At the end of their journey, guests can expect to feel empowered to take care of their bodies and a sense of freedom in their movement that they never imagined possible, returning home feeling youthful, energised and happier.
Pan-Asia Private Jet Wellness Journey, 2nd – 15th November
Guests partaking in this journey will travel by private jet to India, Sri Lanka and Thailand on an extraordinary 14-day adventure to discover some of Asia's most fascinating destinations while investing in their own wellbeing. Led by the founder of the Garuda Pilates Method James D'Silva and Eyal Chehanowski, a structural Integration (Rolfing Method) expert and yoga specialist, this wellness journey across Asia – both physical and spiritual – combines a personalised programme of yoga, and Garuda Pilates, which incorporates the spirituality, Pranayama and Asana practice of yoga, the core focus of Pilates and the balletic grace of dance to achieve a stronger, more flexible, toned body.
Cultural experiences and incredible wildlife encounters complement the wellness activities and include a tiger-spotting safari in Rajasthan at Aman-i-Khas; an immersion in Sri Lanka's unique colonial past at Amangalla and the country's wild southern coast and national parks from Amanwella's breezy coastal setting; culminating at serene Amanpuri, located on a secluded beach in Phuket.
These two wellness journeys form part of a wider selection of private jet expeditions, which also include a Europe expedition from 12th – 22nd September, encompassing Aman Sveti Stefan in Montenegro, Amanzoe in Greece and Aman Venice in Italy and a Pan-Asia expedition from 8th – 24th October, including Amanyangyun and Amandayan in China, Amankora in Bhutan, Amanbagh and Aman-I-Khas in India and Amanwella and Amangalla in Sri Lanka.
SOUTH ASIA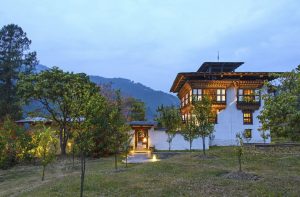 Amankora – In Pursuit of Happiness, until 25th May
Inspired by Bhutan's measure of prosperity and development through happiness, this seven-night retreat focuses on inner healing in the breathtaking surrounds of Amankora's lodges in Thimphu, Punakha and Paro. A holistic experience immersing guests in the natural splendor and rich culture of Bhutan, 'In Pursuit of Happiness' encourages a journey of personal discovery through mindful consultations and spiritual healing treatments. Retreat specialists include Reiki and massage therapist, Virginie Claret; Craniosacral therapy, massage and reconnective healing specialist, Robert Hyrsky and intuitive and reconnective healing therapist Stephen Jeanes.
Intuitive oracle treatments restore the free flow of energy and encourage positive personal optimisation through releasing negative attachments. Meditation, yoga and reconnective healing are all part of this very special and unique programme which will leave guests with a deep sense of calm, emotional positivity and the ability to cultivate a happier stance on life. The programme can be tailor-made to fit within guest's desired dates and duration.
Amankora – Meaning of Life Retreat, 23rd – 31st May, 10th – 18th September
Gain insight into the mystery of life itself through the remarkable knowledge of His Eminence the 9th Neyphug Trulku Rinpoche of Bhutan's fabled Neyphug Monastery, who will host a unique eight-night retreat across four of Amankora's lodges in the valleys of Thimphu, Gangtey, Punakha and Paro. Immersing guests in ancient wisdom to awaken and rejuvenate the exhausted mind, this highly revered Buddhist reincarnate will lead lectures, meditation, yoga sessions and temple visits, presenting examples from everyday life to simplify the most complex of Buddhist philosophies to help guests relate them to their way of life.
Amankora – Reflections from Within, 15 September – 15th November
This deeply reflective eight-night retreat in the Kingdom of Bhutan will journey within and teach guests to listen to their body and to appreciate the workings of the mind. Led by Traditional Chinese Medicine specialist Zoe Nash; hypnotherapist Tim Stoneman; founder of The Brito Way, Patti Brito and acupuncture and moxibustion specialist Dr Minae Hata, this retreat will take place across three of Amankora's lodges in the valleys of Thimpu, Punakha and Paro and will help release harmful thought patterns and behaviours, allowing the creation of new, beneficial beliefs. The retreat will incorporate Tibetan Sound Healing, Hellerwork, Craniosacral therapy, therapeutic massage, acupressure and more, as well as nature excursions, outdoor meditation and yoga.
EAST ASIA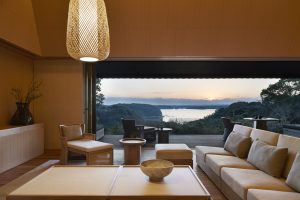 Amanemu – Heal Body and Mind, 15th – 25th May
Cleanse away the stress of modern life and its negative side effects in the mineral-rich waters of Amanemu's private onsen baths during this Japanese-inspired wellness retreat. Enjoy the benefits of daily yoga, and Executive Chef Inaba's healthy macrobiotic cuisine and welcome the positive changes wrought by Esalen, Watsu and ZenNaTai. Set on the picturesque shores of Ago Bay in Ise Shima National Park, Amanemu is offering 'Heal Body and Mind' over two or more days, personalised to each guest's needs after an initial consultation. Specialists in residence over the period will be Dr Buathon, a practitioner of Traditional Chinese and Tibetan Medicine and ZenNaTai a unique approach to holistic healing based on the well-being of mind and body and the dynamic relationship between the two; Masako Ota, a specialist in Craniosacral therapy and Esalen bodywork, a massage technique known for its long flowing strokes over the whole body to help release the stresses of everyday life; Watsu specialist Master Takako Hiwatari and yoga and TRX specialist Yuko Yanagi.
As well as privileged access to the resort's Aman Spa, thermal mineral springs, hydro facilities, and private onsen, the retreat includes three specialist sessions per day, a healing therapy, Esalen massage or Watsu spa treatment, yoga classes and a considered nutritional diet plan featuring a macrobiotic base, seasonal vegetables, high protein, vitamins and minimal sugar.
SOUTH EAST ASIA
Nestled within the spiritual heartland of Indonesia, Amandari, Amanjiwo, Amankila and Amanusa will each host five-day 'Healing and Movement' group retreats led by wellness experts Vijay Laxmi Goyal and Agustin Sulistyawati. Whilst the foundation of each retreat is the same, each presents a different yet unique Aman property and experience to reflect the local culture and tradition of the destination.
Perfect for individuals suffering from stress and tension, Vijay and Agustin's holistic approach covers a range of yoga disciplines targeting stress, toxin build-up and emotional well-being, complemented by healing arts ranging from rebirthing breathwork to family constellation therapy and access bar therapy. Guests will be able to consult privately with Vijay to establish the best treatments for their needs and requirements should they wish to seek healing for areas of concern.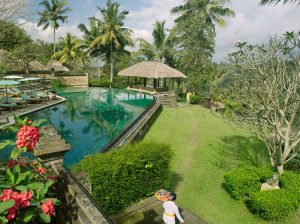 Amandari – 10th – 22nd April
Absorb the peaceful energy and lush natural beauty of Bali's cultural capital while restoring alignment of both physical and mental health with the five-day 'Healing and Movement' retreat at Amandari. Set amid Ubud's rice terraces overlooking the Ayung River Gorge, the resort's village-like setting is ideal for this restorative and energising retreat.
In addition to a special wellness dinner at Amandari's hilltop bale, the retreat includes daily morning group yoga, two one-to-one private yoga sessions with Agustin and one private healing art session with Vijay tailored to the guest's needs, daily evening meditation, a signature 'Village Spa Journey' treatment and authentic, Balinese holistic massage.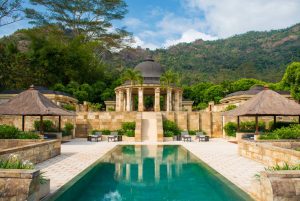 Amanjiwo – 24th April – 10th May
Feed the soul and re-invigorate the body in the spiritual and cultural heartland of Central Java with Amanjiwo's five-day 'Healing and Movement' retreat. Overlooking Borobudur, one of the oldest and largest Buddhist sanctuaries in the world, the resort is a tranquil sanctuary where wellness experts Vijay and Agustin, and Amanjiwo's resident anthropologist Patrick Vanhoebrouck, will guide you on a spiritual journey, incorporating the natural surroundings to restore inner harmony.
As well as a personal tour of Borobudur at sunrise, a guided hike through rice terraces to the temple of Selogriyo, a picnic breakfast following yoga by the banks of the Progo River and a traditional dinner at local villager, Pak Bilal's soulful home, the retreat includes daily morning group yoga, two one-to-one private yoga sessions with Agustin and one private healing art session with Vijay tailored to the guest's needs, daily evening meditation, a signature 'Javanese Royal Signature Ritual' treatment and a Javanese Pijjat or Amanjiwo massage are all part of the cultural and spiritual experiences on offer.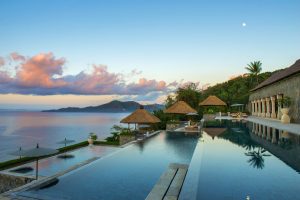 Amankila – 1st – 30th September
Breathe deeper and more easily with a lighter heart and clearer mind following Amankila's five-day 'Healing and Movement' retreat on Bali's eastern shores. Perched above the Lombok Strait beneath towering Mount Agung. Amankila's multiple secluded spots provide nurturing spaces in which wellness experts Vijay and Agustin will guide guests on a journey of flexibility for all areas in one's life.
As well as excursions to the region's spiritual royal water palaces, visits to local craft villages and guided treks, the retreat includes daily morning group yoga, two one-to-one private yoga sessions with Agustin and one private healing art session with Vijay tailored to the guest's needs and daily evening meditation, complemented by signature spa treatments at the resort's serene spa.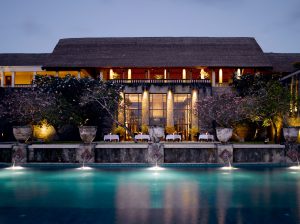 Amanusa – 1st – 31st October
Set back from Bali's most beautiful beaches and golf course on the Nusa Dua Peninsula, Amanusa is a tranquil refuge on the vibrant south coast. Here, one can step out of time, meditate over the Indian Ocean and practice yoga beneath frangipani blooms and the bluest of skies. Amanusa's five-day 'Healing and Movement' retreat will see wellness experts Vijay and Agustin lead each participant on a personalised journey to reinstate balance and confidence from the inside out.
As well as sunrise yoga followed by breakfast on the beach and a sunset tour of Uluwatu Temple, the retreat includes daily morning group yoga, two one-to-one private yoga sessions with Agustin and one private healing art session with Vijay tailored to the guest's needs and daily evening meditation session, a signature spa journey and an Amanusa holistic healing massage.
AMERICAS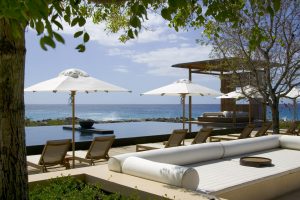 Amanyara – Energy, until 25th April
Strengthen body and mind with specialist trainers in fitness, yoga and the healing arts on the serene shores of Providenciales. Jessica Lambert, a specialist in osteopathy, acupuncture and yoga; Jared Power, specialist in structural integration also known as the Rolfing Method; Trayl Aitken-Cade, former sportsman, personal trainer and massage specialist; and boxing mentor, Jimkelly Joseph lead 'Energy'. Aimed at those wanting to relieve stress, increase energy levels and take control of their body's vitality in a productive, positive and enjoyable way.
Combining an inspirational setting with the experts' mindful approach to exercise, therapies and nutrition, 'Energy' includes a three-night stay, an energy consultation, nutrition coaching, a guided outdoor or ocean activity, a private yoga session, an ocean detox body wrap and toning massage, private beach boxercise or personal training sessions and massages or spa treatments of choice.
Amanyara – Tennis and Living the Effortless Way, 22nd – 25th June
Discover a precise and enjoyable way to achieve desired results, with this innovative tennis and wellness retreat in Turks and Caicos. Combining an idyllic setting with state-of-the-art pro-tennis facilities, Amanyara offers an ideal environment for this unique tennis programme – a four-day tennis course featuring The EffortlessTM Life Operating System (TELOSTM) and RekineticsTM method. Designed to clarify and fulfill guests' personal tennis and wellness agenda, as well as reduce and remove physical restrictions and pain, the programme is led by former professional tennis player Peter Rennert, once ranked amongst in the world's top ten doubles players, and top 40 singles players.
The main features of this EffortlessTM lifestyle retreat include TELOSTM tennis sessions using tools, techniques and awareness-based exercises of TELOSTM to enable participants to experience what it feels like to be in 'The Effortless Zone' and RekineticsTM warm up sessions, a revolutionary brain based method that blends cutting-edge neuroscience with recently discovered human reflexes to unblock hidden strength, flexibility and coordination. Group breakfasts, discussions, spa treatments, group morning meditation sessions and enough free time to process it all are all further features of this retreat.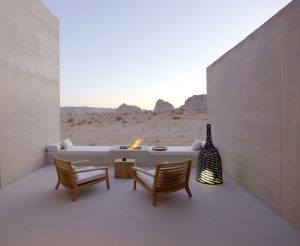 Amangiri – International Yoga Day, 21st June
To celebrate International Yoga Day, Amangiri has created a menu of yoga sessions for guests taking them to some of the most picturesque and awe-inspiring settings for a day of yoga with spectacular panoramic views. Amongst the options are an early morning session atop Tower Butte, an impressive monolith soaring 5,000ft above sea level and accessed only via helicopter, an introduction to yoga, which blends martial arts with the ancient discipline to restore mindfulness, and a session of sunset yoga performed at the summit of a secluded rock platform surrounded by 165 million-year-old Mesas of Amangiri.
To complement a day spent exercising the body and mind, guests can indulge in Crystal Sonic Therapy via Sound Baths – a unique treatment that provides sound therapy through the skilled playing of singing bowls which are filled with water. The bowls are played during meditation or massage and have a powerful impact on the muscles, nervous and circulatory systems with the notes of the singing bowls tuned into specific vibrational frequencies within the body. The treatment is a wonderful way to deepen the sense of calm achieved during the day.
The calendar of group retreats and private jet wellness journeys enhance the ongoing Individual Wellness Immersions at Amanpuri in Phuket, Ayurvedic immersions at Amanbagh in Rajasthan and the recently launched immersions at Amanoi in Núi Chúa National Park, Vietnam.
---
Petrie PR is a dynamic boutique Asia based PR agency providing specialist communications strategy for the luxury lifestyle, travel, property, design and spa sectors.
Regionally and internationally connected, our reach spans all the most influential media in China, Hong Kong, Singapore, Taiwan and Indonesia as well as emerging markets including Malaysia, Vietnam and Thailand.
Find out more about us.