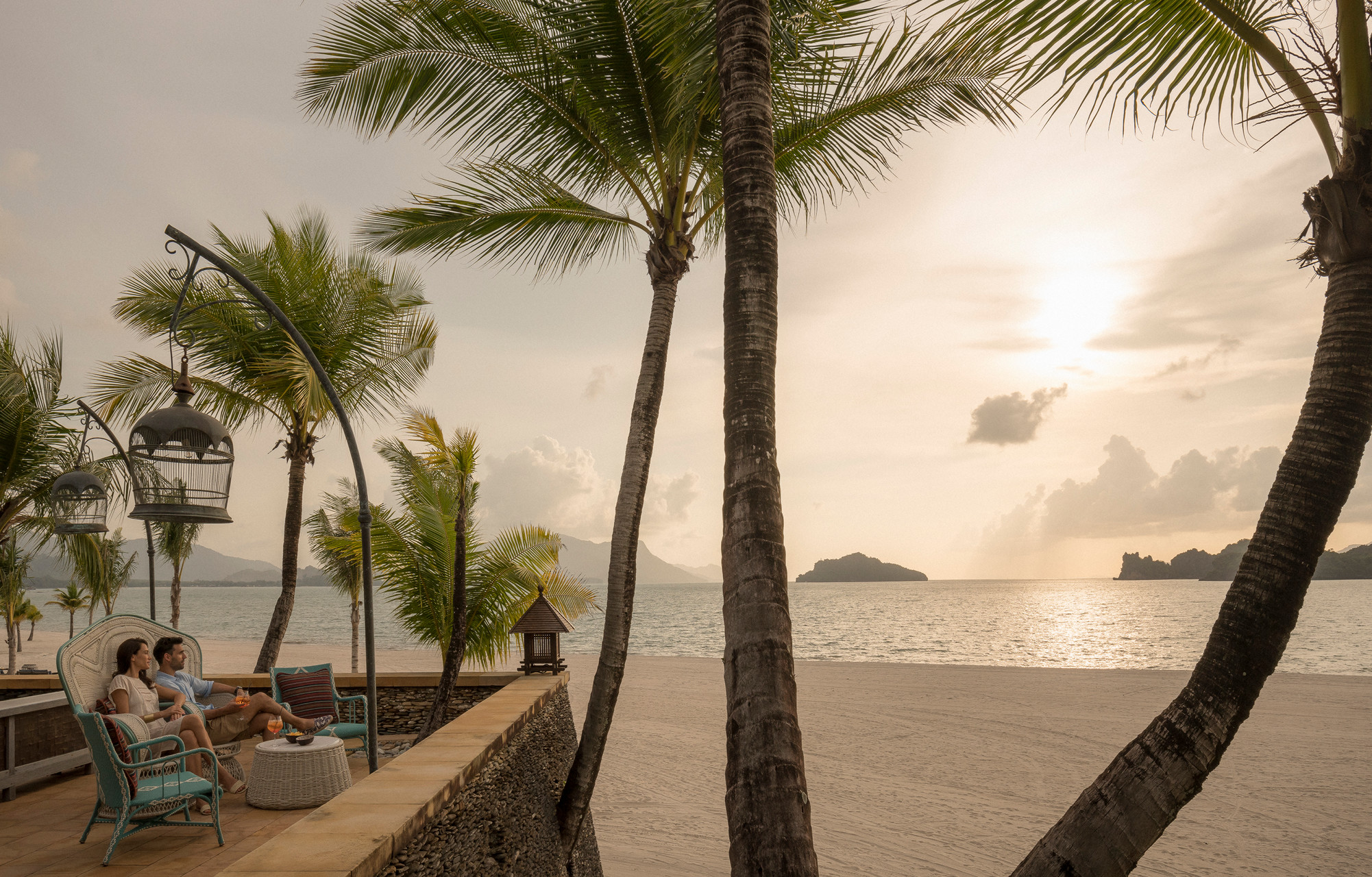 17 Sep

Four Seasons Resort Langkawi Unveils a Space to Bloom

The newly relaunched Teratai Pavilion at Four Seasons Resort Langkawi is a place of surreal beauty. Flanked by fragrant frangipanis and lotus-strewn water ponds, it looks out at stunning scenes that capture the imagination and uplift the spirit. Picture an emerald lawn that sweeps downward into the shimmering expanse of the Andaman Sea, guarded by jungle-cloaked islands on the horizon and domed by blue skies that transform into a jewel-toned canvas as the sun goes down.

The wooden pavilion itself is minimalist in design and tastefully decorated, allowing the magic of nature to take centre stage. Located in an exclusive part of the Resort grounds, this sacred spot allows guests to fully immerse in the island's mesmerising, mystical atmosphere.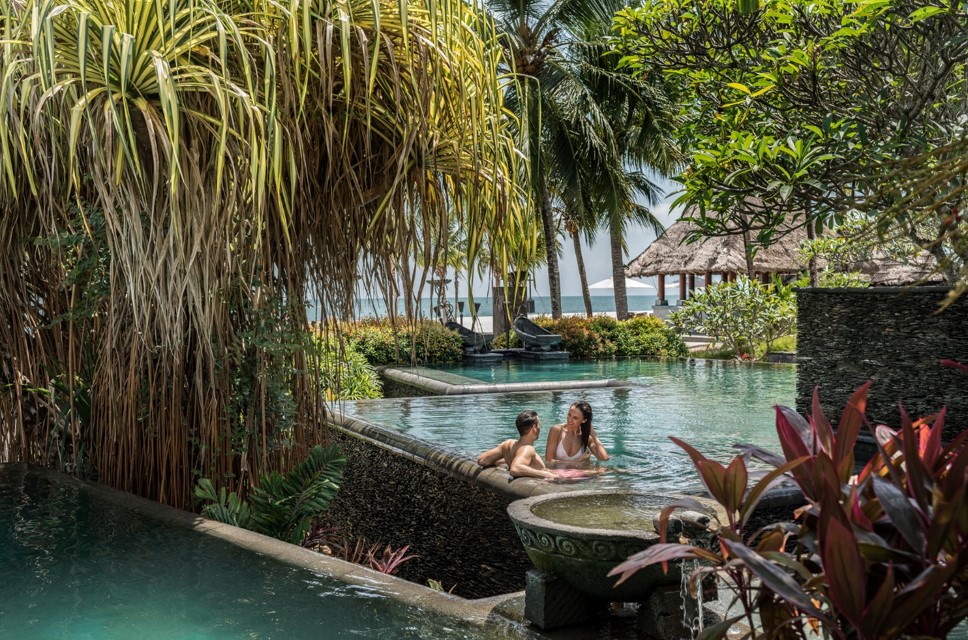 A Celebration of Love
Brimming with soulfulness and a sense of exotic romance, Teratai Pavilion offers an ideal venue for wedding festivities. Exchange vows at this breezy open-air pavilion in the presence of loved ones, with blessings from the surrounding lotus blossoms – an ancient symbol of purity, spirituality and eternity. In fact, the word teratai means "lotus" in the local Malaysian language.
As couples begin their new adventure together in one of most inspiring settings on the planet, the gorgeous backdrop creates memories and photographs that will induce smiles for a lifetime. Wedding ceremonies can take place in the radiant morning light or during the golden hour at sunset.
To transform a dream wedding into reality, get in touch with the Resort's wedding specialists at contactus.langkawi@fourseasons.com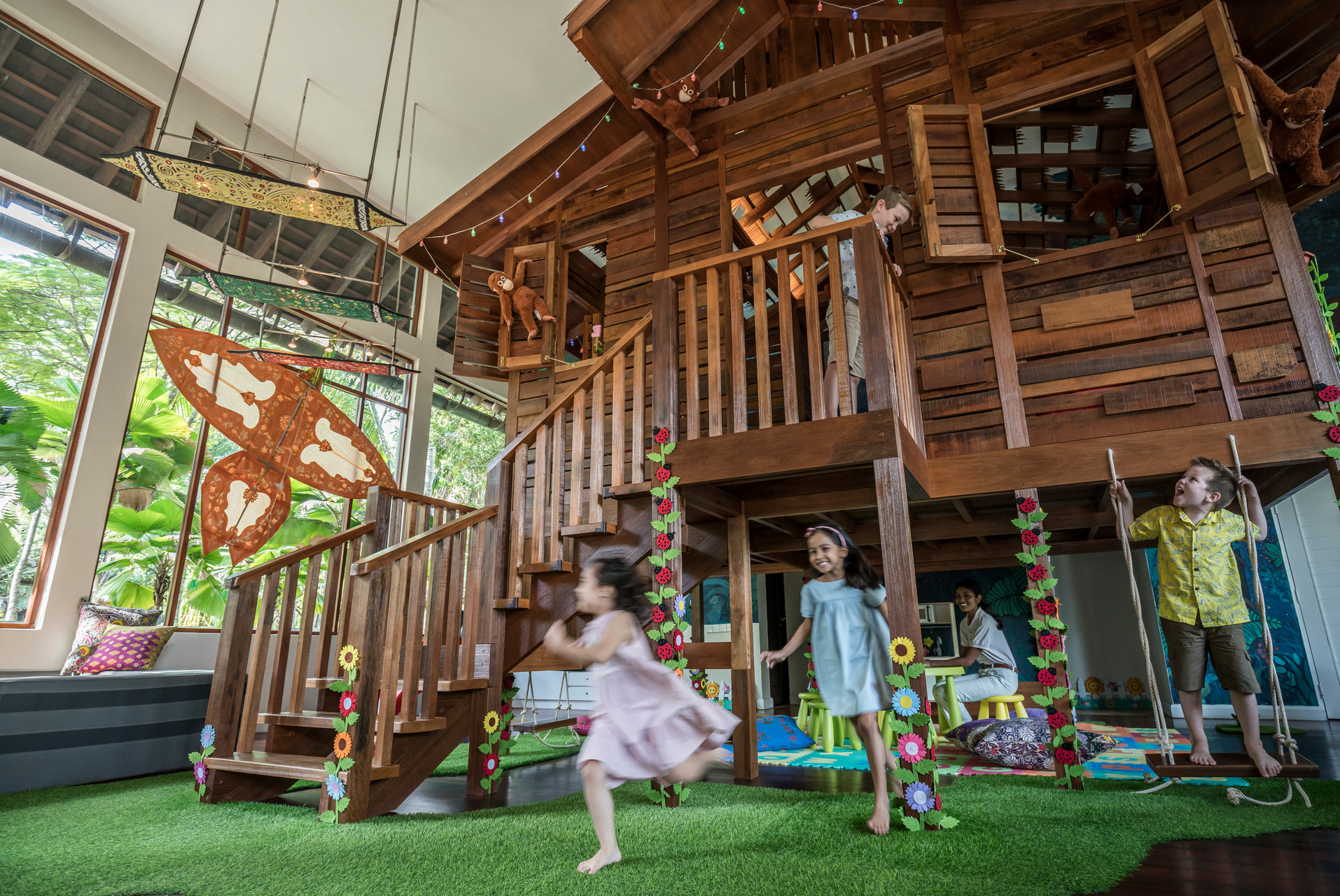 Renew and Rejoice, Through the Day
Teratai Pavilion offers Four Seasons guests a precious opportunity to experience the myriad moods of Langkawi in a mindful way, through yoga and meditation with deeply talented in-house instructors. Early risers can start their morning with an invigorating session of Sunrise Yoga, where a series of dynamic postures awaken the body, mind and senses.
The pavilion hosts a range of other yoga classes through the day, based on the four elemental energies – water, fire, earth and air. Guests can choose sessions based on their unique constitutional nature and fitness goals. To awaken and unblock vital energy centres in your body, join the Chakra Meditation, where the healing vibrations of singing bowls get chakras energised and balanced.
In the evening, couples are invited to indulge in a romantic spa treatment at Teratai Pavilion. Relax with the soul-soothing Night Spa Ritual, cooled by soft breezes and serenaded by waves. A full body massage eases fatigue, while a facial brings a happy holiday glow to one's face – the perfect way to end another adventurous day in Langkawi.
---
Petrie PR is a dynamic boutique Asia based PR agency providing specialist communications strategy for the luxury lifestyle, travel, property, design and spa sectors.
Regionally and internationally connected, our reach spans all the most influential media in China, Hong Kong, Singapore, Taiwan and Indonesia as well as emerging markets including Malaysia, Vietnam and Thailand.
Find out more about us.