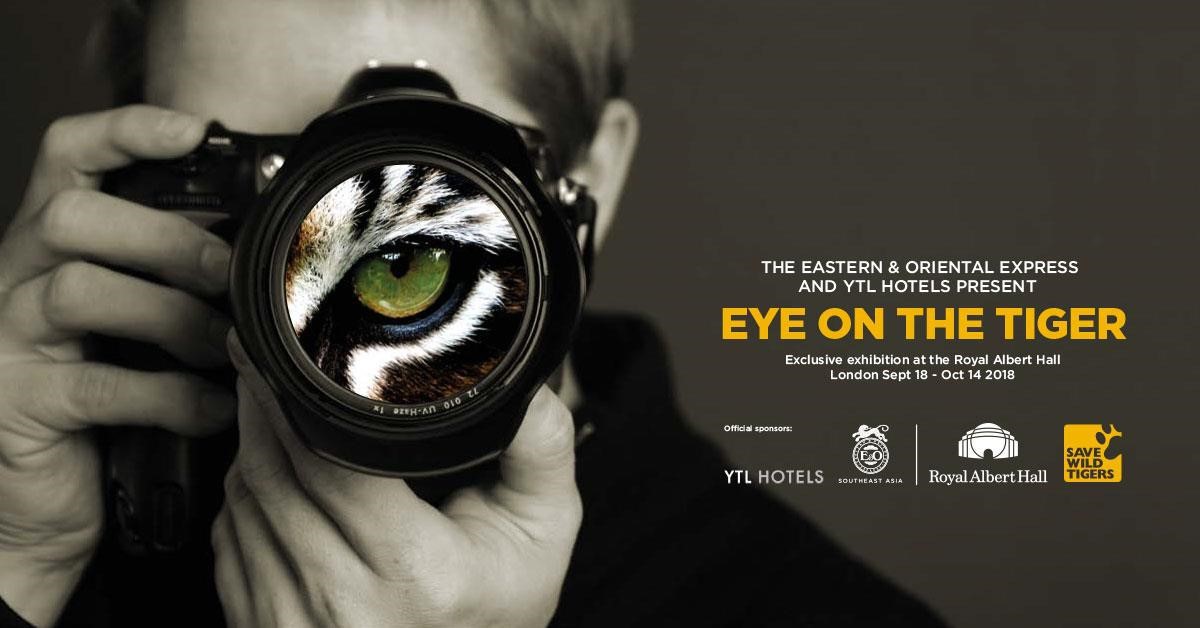 29 Mar

"Eye on the tiger" At The World Famous Royal Albert Hall with The Eastern & Oriental Express

A picture speaks a thousand words and if we are to save wild Tigers, we have over 30 of the World's best photographers speaking eloquently via their cameras in stunning pictures that bring global attention to the biggest Cat of them all.

The beauty and grace of these rare creatures is something to behold in the frozen image. But we don't want this to be the only lasting record that they ever existed on our precious planet.

Simon Clinton, founder of Save Wild Tigers states that "If no action is taken Wild Tigers could be extinct in just 10-20 years. "Eye on the tiger" is set to raise awareness and capture the imagination –this is absolutely an event not to be missed"

Actress and Save Wild Tigers ambassador Jaime Winstone "What an amazing exhibition this will be, can't wait to see it, such a great cause"

In the heart of London, an event that is the heartbeat of Tiger conservation

The venue is The World Famous Royal Albert Hall, in association with The Eastern & Oriental Express and YTL Hotels.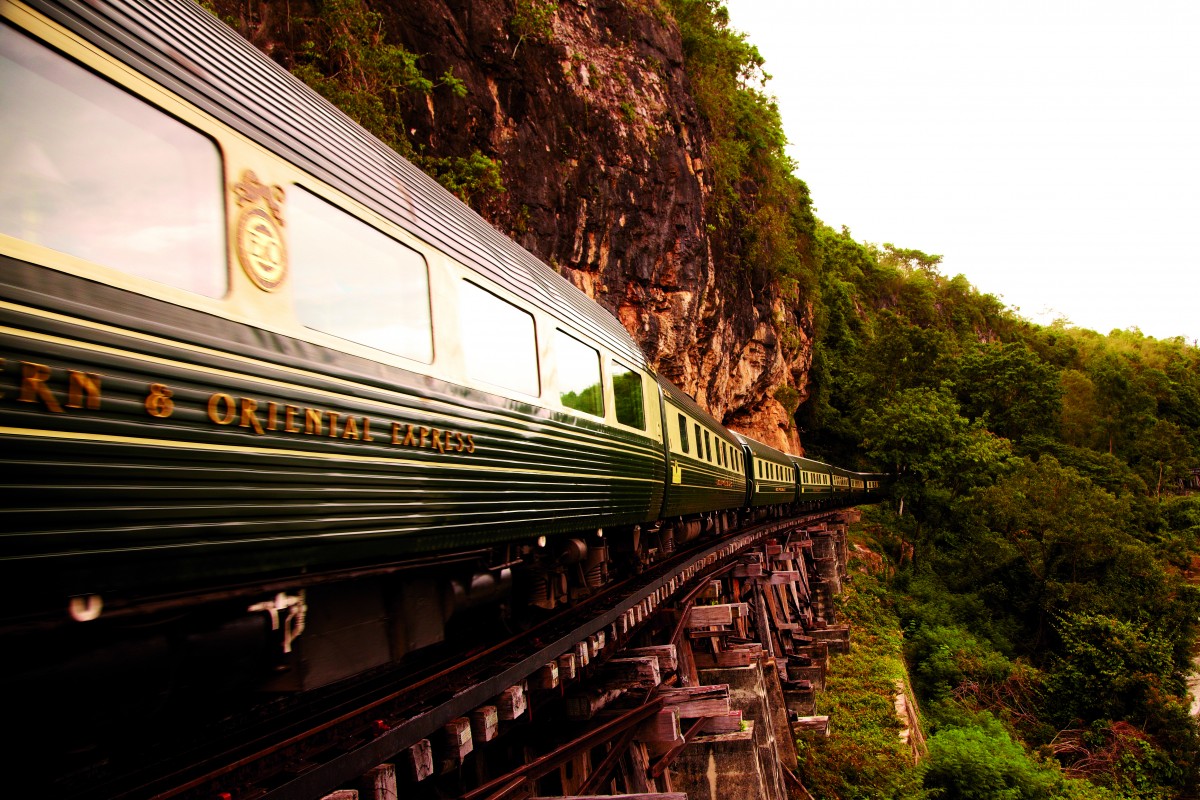 Mehdi Aoustin-Sellami, Head of Programming, Royal Albert Hall – comments – "We're delighted to welcome this important and artistically dazzling exhibition to the Hall, its crucial and urgent message delivered by the world's finest wildlife photographers."
These passionate and distinguished photographers are lending their talent, time and energy to bring the world's attention to the plight of wild Tigers and this event is a place where a stand is being taken. In fact, many stands where you can study and admire what we may well be missing if we don't act now.
The fight to end the wild Tigers' plight
Wild Tigers are being hunted for their skins, bones and parts by the illegal poaching trade. The illegal trade in endangered species is worth around £12 billion every year. Additionally, the Tigers' natural habitat is being decimated by greedy developers, which increases the risk of human/animal conflict points.
Clinton comments – "With only 3,800 tigers left in the wild, time is running out to save this majestic species from extinction. Through this stunning exhibition, we want to inspire the public to join us and act to save, surely one of the planets' most beautiful & captivating species for future generations".
On-going fragmentation of centuries old habitat is also killing off other rare species like rhinos, elephants, lions and numerous other species at an alarming rate. The wild Tiger has roamed our planet for over 2 million years and its future survival now in the in the balance, is a critical symbol for how we view the future.
Jimmy Choo, Save Wild Tigers ambassador "The Tiger is being pushed closer to extinction due to man`s greed and carelessness. We need to reverse this tragic decline and I am proud to support Save Wild Tigers and to be part of such an inspirational photographic exhibition
The artists
Renowned and award-winning UK & international photographers from around the globe – including USA, UK, Germany, Czech Republic, Sweden, Australia, Russia, Japan, Germany & India – have very generously donated their time and photographic rights to exhibit these beautiful photo`s at 'eye on the tiger'.
Award-winning National Geographic photographer Steve Winter notes that "over the course of a century, tiger numbers have plummeted from about 100,000 to perhaps 3,800 today. They face a litany of threats, from poaching and the illegal wildlife trade to the pillage of their remaining habitat, conflict with people and disappearing prey. I hope these images inspire people to act. Together, we can insure the long-term survival of one of the planet's most iconic animals— the largest and most endangered of the world's big cats."
International Photographers include:
| | | | |
| --- | --- | --- | --- |
| • | Steve Winter (USA) | • | Vladimir Cech (Czech Republic) |
| • | Michael Nick Nicols (USA) | • | Iain Green (UK) |
| • | Anup Shah | • | Robin Hamilton (UK) |
| • | SuziEszterhas (USA) | • | Roger Hooper (UK) |
| • | Steve Bloom (UK) | • | Paul Hilton (Hong Kong /Australia) |
| • | Andy Rouse (UK | • | E.A.Kuttapan (India) |
| • | Theo Allofs (Germany  /USA) | • | Misha Masek (Canada) |
| • | Thorsten Milse (Germany) | • | Baiju Patil |
| • | Toshiji Fukuda (Japan ) | • | Bjorn Persson (Sweden) |
| • | Nick Garbutt (UK) | • | Aditya "Dicky" Singh (India) |
| • | Elliott Neep (UK) | • | Shivaram Subramaniam (India) |
| • | Vladimir Medvedev (Russia) | • | Kim Sullivan (USA) |
| • | Tony Heald (UK) | • | Jami Tarris (USA) |
| • | Anish Andheria (India) | • | Satyendra Tiwari (India) |
| • | Mike Birkhead (UK) | • | Michael Vickers (UK) |
| • | Chris Brunskill (UK) | • | Theo Webb (UK) |
Renowned photographer Anup Shah comments on how "I am overcome with hope in taking part in this unprecedented international exhibition featuring photographers at the top of their art. I am confident that the exhibition will serve as an ambassador for this most charismatic of all the big cats, intoxicating in its beauty yet facing threats to its very survival in the wild
Support, survive and thrive
Save Wild Tigers motto has never been more pertinent in this singular point in time, because time is running out.
We need to turn the tide of destruction, protect and preserve and keep the dimming light of wild Tigers burning bright in the eye of everyone concerned.
To this end Save Wild Tigers is harnessing marketing & creative thinking to bring sharp focus to the cause. We're collaborating closely with academic, media, corporate & conservations partners to develop immersive campaigns designed to engage & inspire all stakeholders.
Gary Franklin, Vice President, Trains & Cruises at Belmond comments:
"Following the success of our Eastern & Oriental Tiger Express back in 2014, Belmond is delighted to continue their support of Save Wild Tigers and the Eye of the Tiger exhibition later this year. We are excited to sponsor this London exhibition and we hope that it will raise the awareness and essential funds to work towards ensuring that this beautiful species is saved from extinction.
---
Petrie PR is a dynamic boutique Asia based PR agency providing specialist communications strategy for the luxury lifestyle, travel, property, design and spa sectors.
Regionally and internationally connected, our reach spans all the most influential media in China, Hong Kong, Singapore, Taiwan and Indonesia as well as emerging markets including Malaysia, Vietnam and Thailand.
Find out more about us.