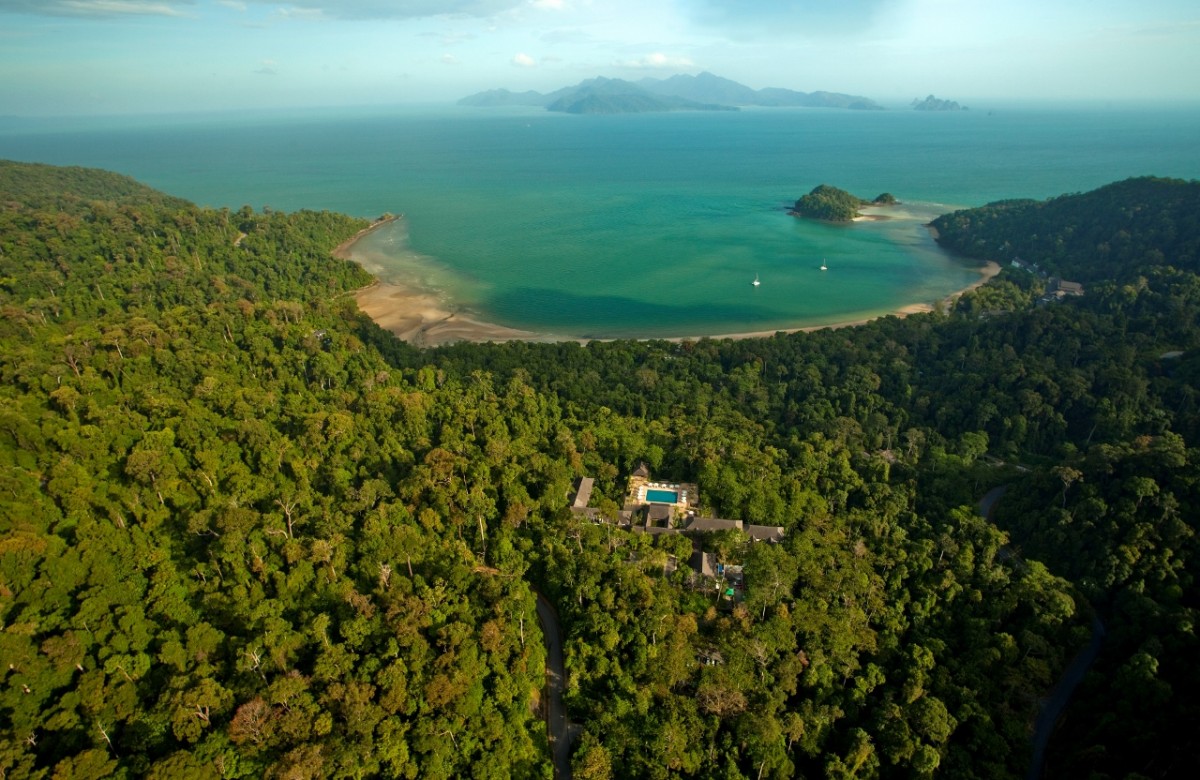 25 Mar

The Extraordinary Everyday at The Datai Langkawi – Nature Excursions, Wildlife Encounters and Jungle Voices

"It seems to me that the natural world is the greatest source of excitement; the greatest source of visual
beauty; the greatest source of intellectual interest. It is the greatest source of so much in life
that makes life worth living." Sir David Attenborough

The Datai Langkawi pays homage to nature in all facets of its offering: from environmentally-considered architecture, designed to echo and be enveloped by the natural surrounds, to indigenous herbs and spices creatively incorporated into restaurant menus, and the Spa's use of rare rainforest ingredients in traditional therapeutic remedies.  But what really sets The Datai Langkawi apart is the ability to encounter nature's spellbinding beauty and wildlife during a simple stroll around the Resort.  Intent on offering multiple, unparalleled opportunities for guests to immerse themselves in nature's wonders, The Datai Langkawi's ever-expanding and evolving series of nature excursions, wildlife tours and guest speakers is nothing short of exceptional.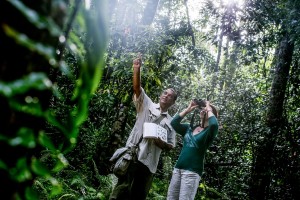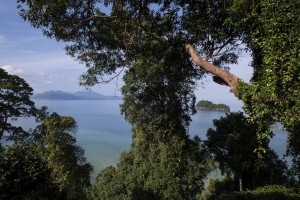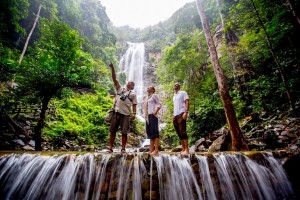 Nature Walks, Excursions, Adventures and Special Interest Tours
The island of Langkawi is a true ecological gem, home to Southeast Asia's first UNESCO Geopark and a fascinating and fragile combination of rainforests, mangroves and beaches, where an abundant and diverse array of flora and fauna flourishes. Developed by Irshad Mobarak, The Datai Langkawi's Resident Naturalist and enthusiastic team, these group or private tours take guests off the beaten track to discover century old secrets, incomparable beauty, rich wildlife and nature at its adaptive best.
Rainforest Awakening – As morning light breaks, the forest awakens to the sights and sounds of birds, monkeys, squirrels and a myriad of other animals. Join this guided walk to discover a thriving animal kingdom and a treasure trove of medicinal plants on The Datai's doorstep.
Rainforest Afterdark – As night begins to fall, embark on a Naturalist-guided exploration to unravel some of the virgin rainforest's mysteries, its enigmatic animals and their unique calls, including bats, flying squirrels and flying lemurs.
UNESCO Geopark Cruise – Explore The Kilim Karst Mangroves, an insular mangrove forest that coexists with magnificent fossil-rich, near-vertical limestone hills that date back 400 million years. Tunnel through caves, identify unique flora and spot eagles, kites, kingfishers, mudskippers, fiddler crabs and monitor lizards.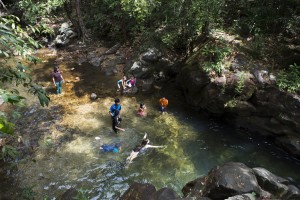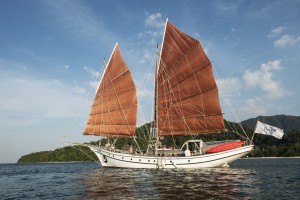 Mangrove Cruise & Swimming – The mangroves make for a wonderful study of survival and adaption, a unique ecosystem that thrives in an environment in constant and dynamic change due to tides. Observe white-bellied sea eagles, brahminy kites, herons, mudskippers and monitor lizards; enjoy a home-cooked lunch; and follow a short trail to a jungle pool for a refreshing swim.
Southern Island Explorer – A tour of south Langkawi's beautiful seascapes, meandering through straits that bypass fishing villages, magnificent sea stacks, sheer limestone cliffs and tiny islands, stopping to swim in a fresh water lake at Pulau Dayang Bunting and at a secluded beach.
Kayak & Swimming Adventure – Row with the flow of the mangrove tide at Kubang Badak
River, taking in the birdlife and  wildlife. Return to shore for a home-cooked lunch, followed by a dip in a secluded stream complete with cascading pool.
Jungle Trekking – Explore one of the many jungle trails around the Resort. Bespoke hiking tours based on fitness levels and areas of interest, whether bird watching or medicinal plant spotting.
Family Trekking – An easy trail through the rainforest that leads to a quiet jungle stream and cascading pool, perfect for the whole family or as a couple's escape.
Birdwatching Walk – Arise early for a rewarding ramble to observe some of the 260 bird species that call the Datai Bay rainforest home.
Bird Photography Tours – Capture beautiful birds and diverse landscapes through the lens, from lowland broadleaf rainforest and mangrove forests, to reed beds, rice paddies, orchards, scrublands and mudflats.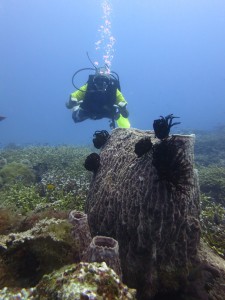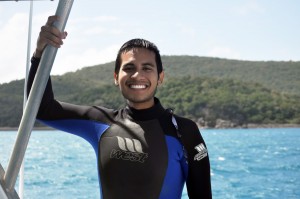 Aside from the beautiful rainforest, The Datai Langkawi's private Datai Bay is also teeming with fascinating and magnificent wildlife. Guests can join the resident Marine Biologist, Jonathan Chandrasakaran to participate in the Resort's complimentary shoreline safari for an on-foot oceanic journey of discovery.
Beach and Reef Walk: Life on the Edge – A complimentary 75-minute excursion to visit nature's sand castles constructed by the Datai's beach life and to learn about the habits of different species of fish.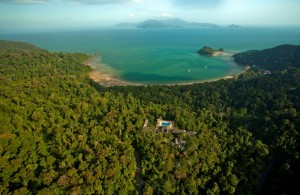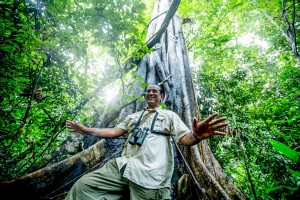 Jungle Voices
For guests eager to ignite their inner naturalist, delve deeper into the secrets and species of the 10-million year old rainforest, or discover expert accounts relating to specific wilderness topics, The Datai's complimentary, bi-weekly nature talks are not to be missed. From a secluded spot near the beach, Resident Naturalist Irshad Mobarak – accompanied by a knowledgeable guest speaker – enthrall visitors with captivating themes that include potent medicinal and aphrodisiac plants, mysterious nocturnal creatures, bird photography, snake handling, snakes that 'fly' and butterfly gardens. Passionate about Langkawi and their chosen field, The Datai Langkawi's programme of 'Jungle Voices' includes:
Ghani, Healer and Herbalist – A Western medical doctor, academic and lecturer, Dr. Ghani felt a calling back to his roots and embarked on a journey of discovery, turning his expertise to Traditional Malay Medicine and the healing power of sacred rainforest plants.
Ong Chiang Gaik, Butterfly Lover and Landscape Artist – From growing up surrounded by gray, concrete city walls to designing multi-sensory gardens that enchant with colours and fragrances, humming insects, chirping birds and swarming butterflies, Chiang is an authority on inspired gardens. The island of Langkawi is home to 500 butterfly species. The Datai Langkawi is currently creating a dedicated Butterfly Walk for guests to experience the natural habitat of butterflies.
Sofian Zack, Bird Photographer – A self-taught photographer with a passion for nature and birdlife, Sofian has rapidly risen to greatness with his photography displayed in the Kedah State Museum and in the coffee table book 'Birds of Langkawi Geopark'.
Othman Ayeb, The Snake Man – A typical urban kid turned nature guide and 'snake whisperer', Othman is a Guinness Book of World Record holder; has been featured in National Geographic Magazine; and has contributed to National Geographic documentaries.
For more information, individual tour prices or reservations, visit www.thedatai.com, email reservations@dataihotels.com or call +60 4 9500 500.