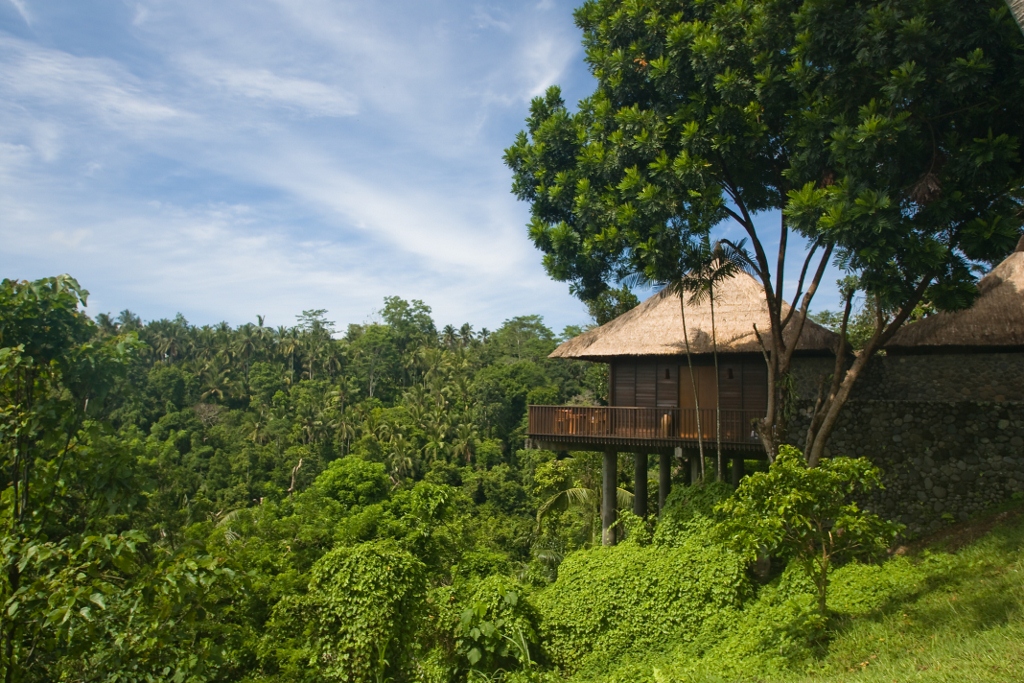 17 Nov

Experience Memorable Moments With Alila

More than thread linen counts, penthouse suite sizes and amenities, what most guests remember when they stay at Alila Hotels & Resorts is the service experience they get and the memories they take away.  The boutique hotel collection is all about creating bespoke and surprisingly different moments for guests and each property offers a range of experiences relevant to the destination.  Drawing from each of the hotel's inspiring landscapes, local cultures and tradition, here are Alila's top five experiences; from a new Canyon Traverse in Oman, to mountain biking in Alila's first Chinese hotel, cooking in Bali and more.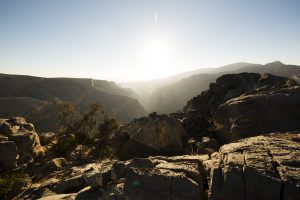 1. BEST FOR THRILL-SEEKERS – ALILA JABAL AKHDAR – OMAN
Alila Jabal Akhdar lies 2,500 metres above sea level and overlooks a dramatic gorge and spectacular mountain range.  A new experience for 2017 means thrill-seekers can now explore the Jabal Akhdar Canyon (Green Mountain) from new heights.  The Via Ferrata, meaning 'iron rod' in Italian, is a protected climbing route.  Crossing an exposed 20-metre high rope, guests can walk across a cave mouth, traversing along the side of the canyon and ascending into a steep gully. The adrenalin-pumping route is interspersed with gentle hiking through the wild olive trees and mountain greenery and is led by expert guides who share stories of the local region whilst assisting with the climbing. Finally, the hike winds its way back up the mountain so guests can spend the rest of the stay enjoying the hotel's stunning views from their own private balcony.
The new Alila Via Ferrata starts from OMR 35++ / US$ 90++ per person for a 2-hour experience. It is level 2 (entry level) and requires some level of fitness. Rates at Alila Jabal Akhdar start from US$570 for a Mountain View Suite on a Bed & Breakfast basis, excluding tax.  For further information, visit www.alilahotels.com/jabalakhdaror call +968 2534 4200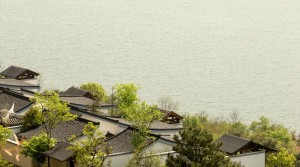 2. BEST FOR ACTIVE EXPLORATION – ALILA ANJI – CHINA 
Alila Hotels & Resorts made its debut in China in June 2016 with the opening of Alila Anji, in the country's first ecological county. The hotel sits on a hillside within an environmental development zone in the Zhejiang province, a 90-minute drive from Hangzhou International Airport and within three hours' drive of Shanghai and Suzhou. It overlooks a lake and is surrounded by bamboo groves and tea plantations. With its lush surroundings and new spa, Alila Anji is the ideal escape from the hustle and bustle of city life and perfect remedy for the restoration of mind, body and soul. The special two-night Active Getaway experience includes lunch, dinner on one-night as well as mountain biking or canoeing and paddle boarding on the tranquil Tianfu Lake and a 30-minute treatment. The hotel is also offering a special Winter Largess experience, where guests – accompanied by a local villager – head out into the bamboo forest in search of this winter delicacy. Once enough bamboo shoots have been uncovered, let head chef cook up a dish that exemplifies the 'farm to table' concept.
The Active Getaway starts from CNY 4,489.10/ US$672 for two guests and includes a two-night stay with breakfast in a Lake View room, one lunch, one dinner at Hidden Dragon, a signature Alila active tour and a 30-minute treatment at Spa Alila. Available during weekdays from now until March 2017.  The Winter Largess experience starts from CNY 388/ US$57 per person, available during December and January. For more information or to book visit www.alilahotels.com/anjior call +86 572 5133566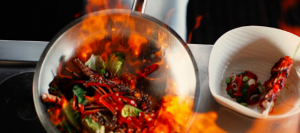 3. BEST FOR COOKING UP A STORY – ALILA UBUD – BALI 
High up on the edge of the rich green Ayung River Valley in Bali's central foothills is Alila Ubud, a tranquil and secluded hillside retreat, 15 minutes from the centre of Ubud, Bali's cultural spot.  The resort blends contemporary design with traditional Balinese architecture and is surrounded by secluded courtyards, spacious terraces and private gardens.  For a real taste of Balinese cuisine, book the Organic Culinary Journey led by the hotel's very own Head Chef.  Starting at 7am, it is a short, scenic drive to the Payangan market to select local ingredients and experience the local way of life.  Here, guests will enjoy the taste of traditional Balinese breakfast dishes such as the tasty rice dish Nasi Bungkus, Tipat Santok (steam vegetables with rice cake mix and peanut sauce) or Jajan Bali (sticky rice, fruits and peas wrapped in coconut leaves), before being whisked back to the hotel's outdoor kitchen in the organic garden.  Now it's time to start cooking.  With a personalised Alila Ubud apron, guests will learn special culinary techniques as they prepare up to eight authentic Indonesian dishes and enjoy lunch in the garden.
The half-day Organic Culinary Experience starts from US$107 per person. It includes a visit to the market, a cookery workshop, lunch, an Alila Ubud apron and signed recipe book. Rates at Alila Ubud start from US$190 per night based on two sharing a Superior Room on a Bed & Breakfast basis, excluding tax. For more information or to book visit  www.alilahotels.com/ubudor call +62361975963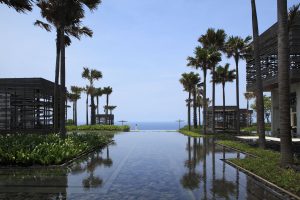 4. BEST FOR BEACH-HOPPING – ALILA VILLAS ULUWATU – BALI 
Uluwatu means 'the rock at the Land's End' and to this day remains a beautifully un-spoilt corner of Bali overlooking the Indian Ocean. Wonderfully private, this is a place for guests to lose themselves in blissful tranquility.  From its cliff-top position, the eco-friendly Alila Villas Uluwatu commands spectacular views and golden sunsets.  It is also brilliantly located for Beach-Hopping and its new journey encompasses six of the most famous beaches in Bali, all dotted along the pristine coastline.   The day ends watching the sun go down on Thomas Beach with a Chef's speciality picnic and coconut water straight from a palm tree. Snorkelling and surfing can also be arranged.  Alila Villas Uluwatu comprises 56 contemporary villas, each with a private pool and butler. There are special morning yoga sessions, a 164ft cliff-hanging infinity pool and couples' treatments in the hotel's Spa Alila.
The half-day Southern Beaches Experience starts from US$146 per person. Rates at Alila Uluwatu start from US$760 for a one-bedroom villa with private swimming pool on a room-only basis, excluding tax. For more information, please visit www.alilahotels.com/uluwatuor call +62 361 848 2166
5. BEST FOR BEING IMMERSED IN COASTAL & LOCAL LIFE – ALILA MANGGIS – BALI 
Lying amidst a coconut grove, overlooking the sea and with a backdrop of Mount Agung, Bali's most sacred mountain, Alila Manggis is a haven of serenity.  Its signature experience is Coastal and Local Lifestyle which invites guests to immerse themselves in traditional Balinese activity and witness the whole process from catch to table. Heading out onto the open waters with an experienced fisherman, guests will use sustainable fishing techniques in some of the best local fishing spots, to ensure minimal disruption to the area's thriving ecosystem. Once back at the hotel, it's learning how to grill fish to perfection using a traditional Balinese cooking technique called Pepes, which wraps the fish in banana leaves from the hotel's organic garden.  It is then grilled and served with specially prepared sweet potatoes and Sambal Bongkot (torch ginger Sambal sauce).
The half-day Coastal & Local Life Experience starts from US$80 per person and includes the fishing excursion, cookery class and meal. Rates at Alila Manggis start from US$185 for a Superior Room on a Bed and Breakfast basis, excluding tax. For more information, please visit: www.alilahotels.com/manggisor call +62 363 410 11
---
Petrie PR is a dynamic boutique Asia based PR agency providing specialist communications strategy for the luxury lifestyle, travel, property, design and spa sectors.
Regionally and internationally connected, our reach spans all the most influential media in China, Hong Kong, Singapore, Taiwan and Indonesia as well as emerging markets including Malaysia, Vietnam and Thailand. We provide effective, integrated solutions, offering a tailored bespoke approach to support objectives and determine the best results to help drive business.
Find out more about us here