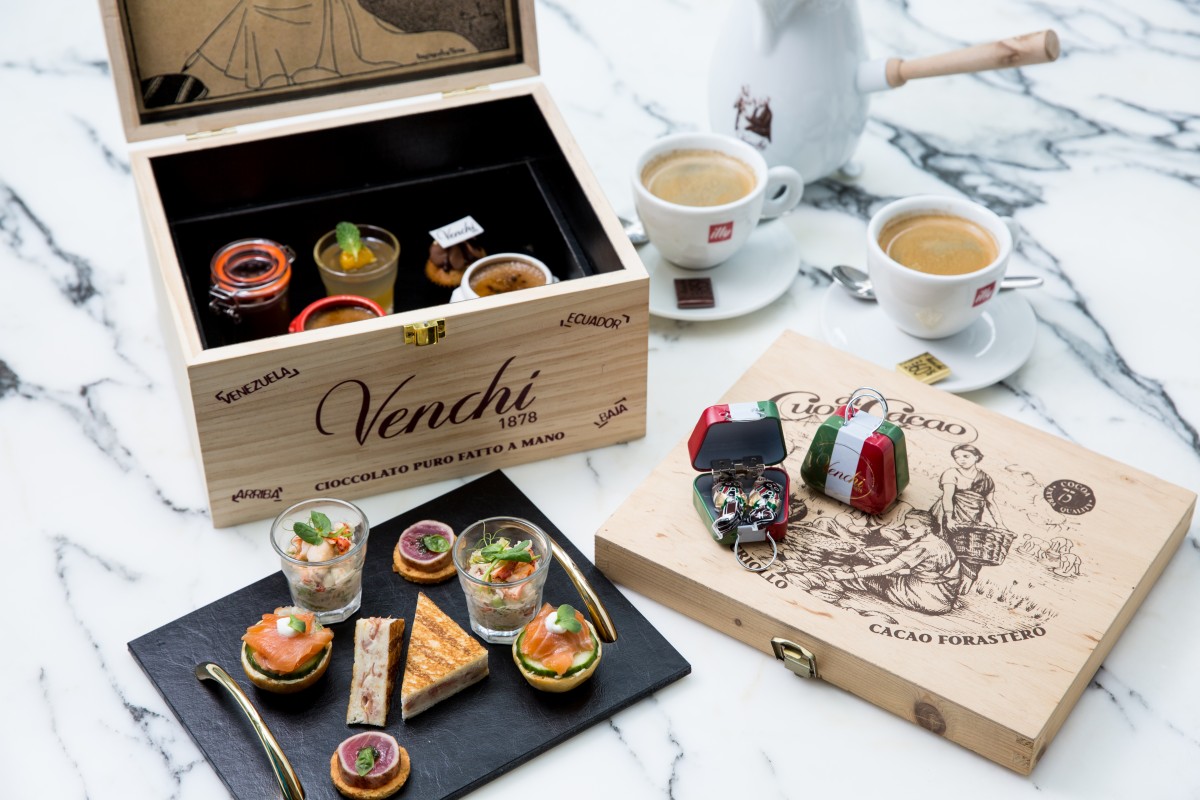 25 Mar

Experience "Buono Buonissimo" Afternoon Tea at Feast (Food by EAST) Inspired by Venchi

Feast (Food by EAST) presents "Buono Buonissimo" afternoon tea inspired by Venchi, a premium Italian chocolatier with a century of history. "Buono Buonissimo" in Italy means "very delicious". The tea set will be available at Feast from 5 April to 29 May offering sweet enticement for chocolate lovers.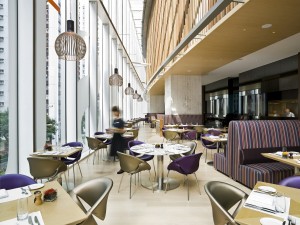 Executive Chef David Parkin and his team have created a set of mouth-watering savoury bites including Seared Tuna Loin, Parmesan Hazelnut Sable baked with natural EAST urban garden pesto and Venchi's Granella Nocciole, Lobster Caesar Salad, Tea Smoked Salmon Toasted Brioche with Pickled Cucumber and Avocado Butter and Parma Ham, Emmenthal and Truffle Panini. To charge up your palate, enjoy sweet items made with Venchi's renowned 75% Extra Dark Chocolate, Primifrutti Soft Fruit Candies, Cuba Rhum and Granella Nougatine, featuring Dark Chocolate Mousse, Layered Citrus Gelee, Cuba Rhum Brûlée and Piedmont Hazelnut Cupcake. Guests can enjoy a cup of coffee or tea to enhance their tea experience.
In addition, for those who like to experience more of Venchi, a pop-up store will be set up at the entrance of Feast from 1 April to 18 May. The store offers a 'Pick and Mix' purchase, where guests can pick their favourite chocolates to be measured by weight.
"Buono Buonissimo" afternoon tea is priced at HK$288* for two from Monday to Friday and HK$388* on Saturday, Sunday and public holidays. Guests will receive a special gift** and VIP membership** from Venchi to enjoy privileges when shopping at their shops.
Guests enjoying the afternoon tea set on the weekends will also receive a voucher for the signature mini gelato** at Venchi shops.
*Prices are subject to 10% service charge
**All gifts are on a first-come, first-served basis
For reservations, please email feastreservations@east-hongkong.com, or call the restaurant on (852) 3968 3777.