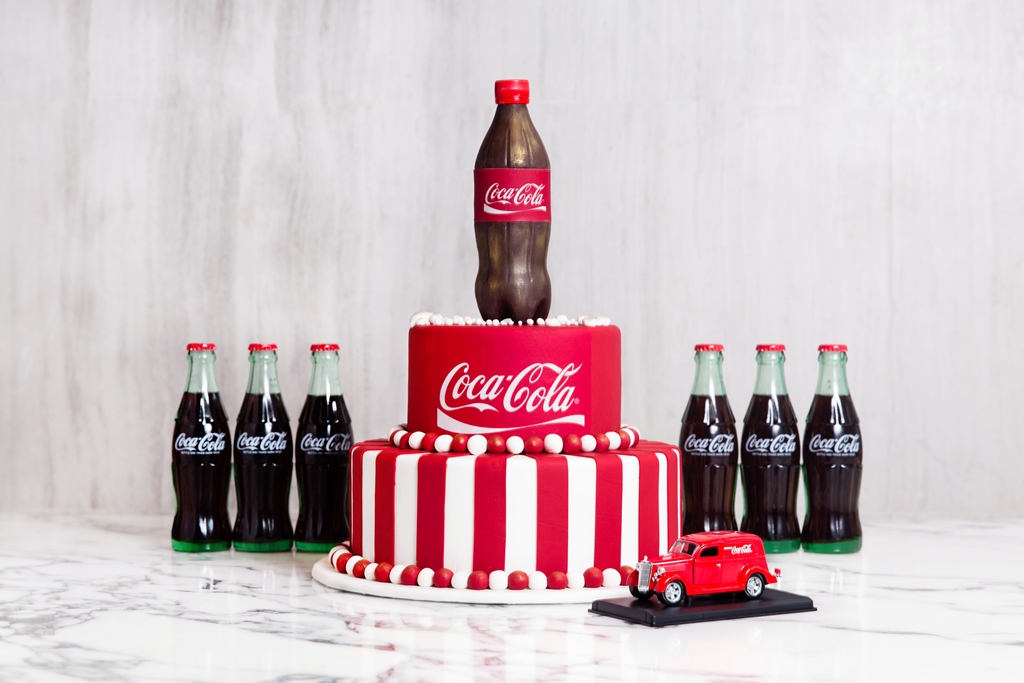 07 Oct

Enjoy "Coke With Food" At East, Hong Kong A Collaboration With "Coca-Cola"

This Autumn, "Coca-Cola", one of the most recognised and beloved brand is spreading its 'Coke with Food' concept on the east part of Hong Kong Island.  From 16 October to 24 November, EAST, Hong Kong, the business lifestyle hotel managed by Swire Hotels in Taikoo, is collaborating with "Coca-Cola" to celebrate a moment, a memory, a mood or a feeling, bringing people together through memorable dining experiences.

Executive Chef David Parkin and his team have prepared a "Coca-Cola" semi-buffet dinner with an array of mouth-watering dishes inspired by "Coca-Cola" at Feast (Food by EAST), the all-day dining restaurant on 1/F and an afternoon tea at Sugar (Bar.Deck.Lounge), the rooftop lounge on 32/F, 300 feet above sea level.

A classic, retro "Coca-Cola" restaurant themed photo booth will be set at the entrance of Feast during the promotional period.  A mini "Coca-Cola" Museum will also be put up at Feast to showcase antiques including the "Coca-Cola" x Star Wars R2D2 robot, antique vending machine and more. (All items are exclusively from the "Coca-Cola" Hong Kong Museum.)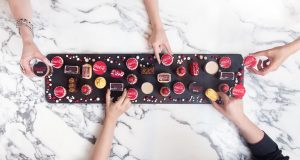 FEAST (FOOD BY EAST)
The "Coca-Cola"-themed semi-buffet dinner features one of the following savoury buffet items at the counter each week, such as Whole "Coca-Cola" Glazed Ham, Whole "Coca-Cola" Marinated Beef Brisket, 'Kabayaki' Glazed Salmon Pickled Ginger Salad, and "Coca-Cola" and Ginger Brined Chicken Wings.
The main course offers a choice of different dishes including two cooked with coke. The coke dishes are Wagyu Beef Brisket with Chilli "Coca-Cola" Cacao Sour Cream, Thick-Cut "Coca-Cola" Brined Ham , Boneless Chicken Wing Sichuan Style and "Coca-Cola" Battered Cod with Lemon Dill Sour Cream, together with a main course for two persons to share including Whole U.S. Cornish Hen and "Coca-Cola" Glazed Black Cod.
To complete the dining experience, guests could enjoy pastry items from the buffet counter featuring Lemon Macaroon, "Coca-Cola" Jelly, Red Velvet Cupcake, All Spice Brownie, Mini Éclair and Non-Bake Chocolate Cake, which are beautifully inspired and decorated with the iconic colours of "Coca-Cola".
The semi-buffet dinner is available every Tuesday and Thursday from 6pm to 10:30pm, at HK$538* from 18 October to 24 November, 2016.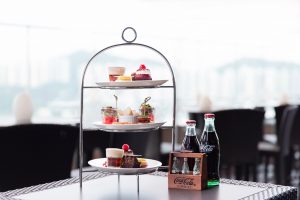 SUGAR (BAR.DECK.LOUNGE)
The "Coca-Cola"-themed tea set features authentic savoury items including Beef Fillet with Pomelo, Watermelon, Tamarind and "Coca-Cola" Pickled Shallots, Camembert Croque Monsieur "Coca-Cola" Glaze, 'Ham' Burger on Brioche and "Coca-Cola" Gravlax, Marinated Salmon Fillet with Herb Cream Cheese and Pumpernickel. Sweet items feature "Coca-Cola"-decorated Lemon Macaroon, "Coca-Cola" Jelly, Red Velvet Cupcake and All Spice Brownie.
Sugar team has also prepared a "Coca-Cola"-inspired cocktail menu at a special price for the tea set including Piña-cola-da, Cola Punch and Pop Cola, as well as the mocktail Cola Cloud for guests who would like to have non-alcoholic drinks.
The afternoon tea will be served every Sunday from 2pm to 6pm, at HK$388* for two persons from 16 October to 20 November, 2016.
Guests will surely recall their childhood days as return bottled coke will be served along with the 'Coke with Food' semi-buffet dinner and afternoon tea menu, together with a "Coca-Cola" premium gift**.
EAST, Hong Kong is where "Coca-Cola" advocates can go to experience the most famous soft drink in the world.
For reservations and details, please contact the following:
For Feast, please email feastreservations@east-hongkong.com or call (852) 3968 3777
For Sugar, please email reservations@sugar-hongkong.com or call (852) 3968 3738
*Prices are subject to 10% service charge
**All gifts are on a first-come, first-serve basis