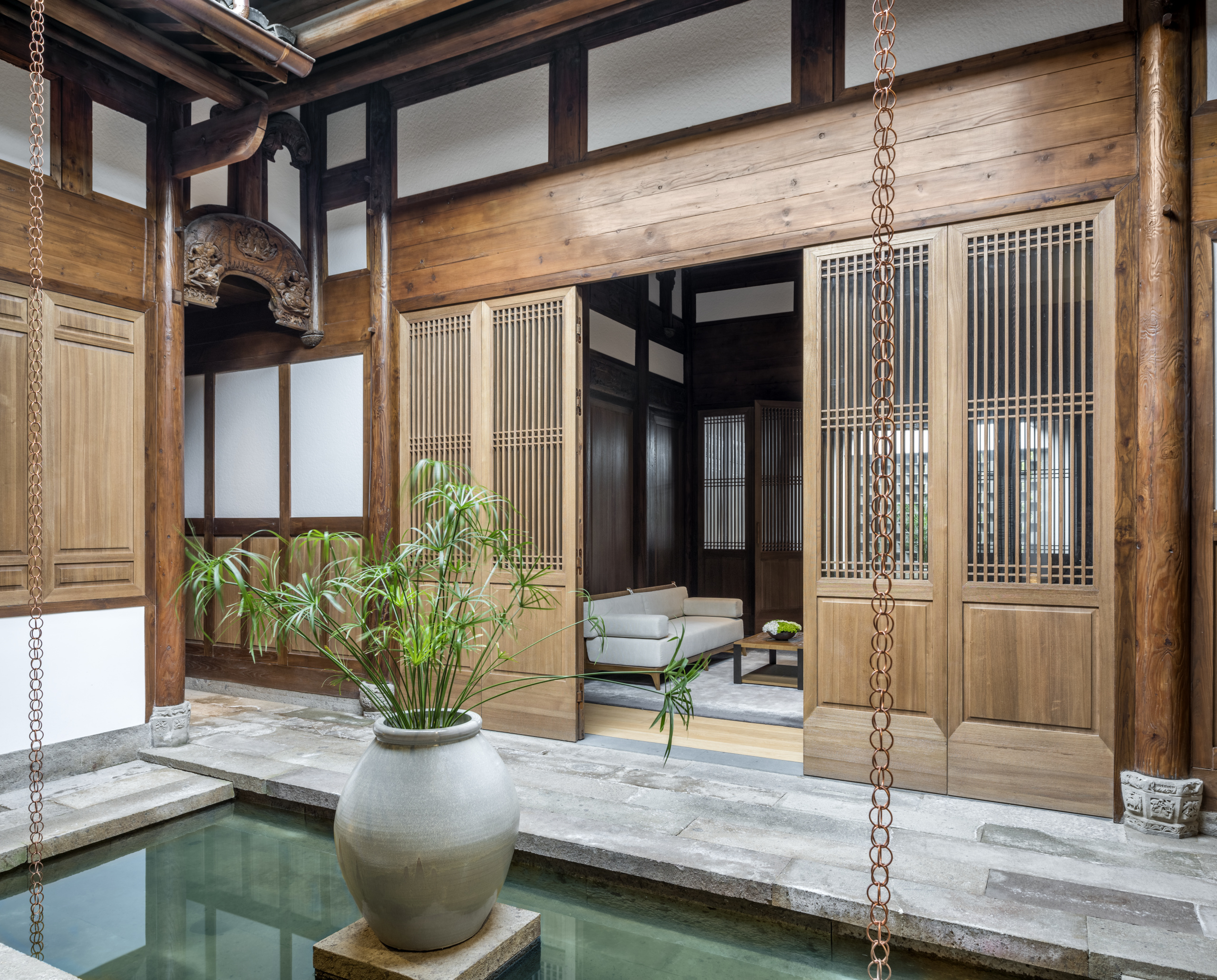 05 Jun

Embracing Nature And Nourishing The Soul With Aman

A garden is a sanctuary; profoundly peaceful and consummately private. Meticulously cared for and tended to throughout the year, it provides an intimate space for contemplation and respite. It skilfully showcases the natural landscape it inhabits, transforming each season with new bursts of life, providing a unique insight into a destination. The legacy of plant life – its healing qualities and soul-cradling beauty – is revered in many cultures around the world and since antiquity gardens have been planted to nourish the soul.

At Aman, a team of green-fingered experts tend to the gardens year-round, fostering serene natural landscapes that transport guests from their everyday lives into a state of joyful tranquillity. Produce grown in the kitchen gardens is incorporated into dishes, aiding digestion and providing lasting nutritional benefits, as well as into treatments at the Aman Spa to encourage optimal wellbeing.

Aman-i-Khas, India

Self-sufficiency in the wilds of India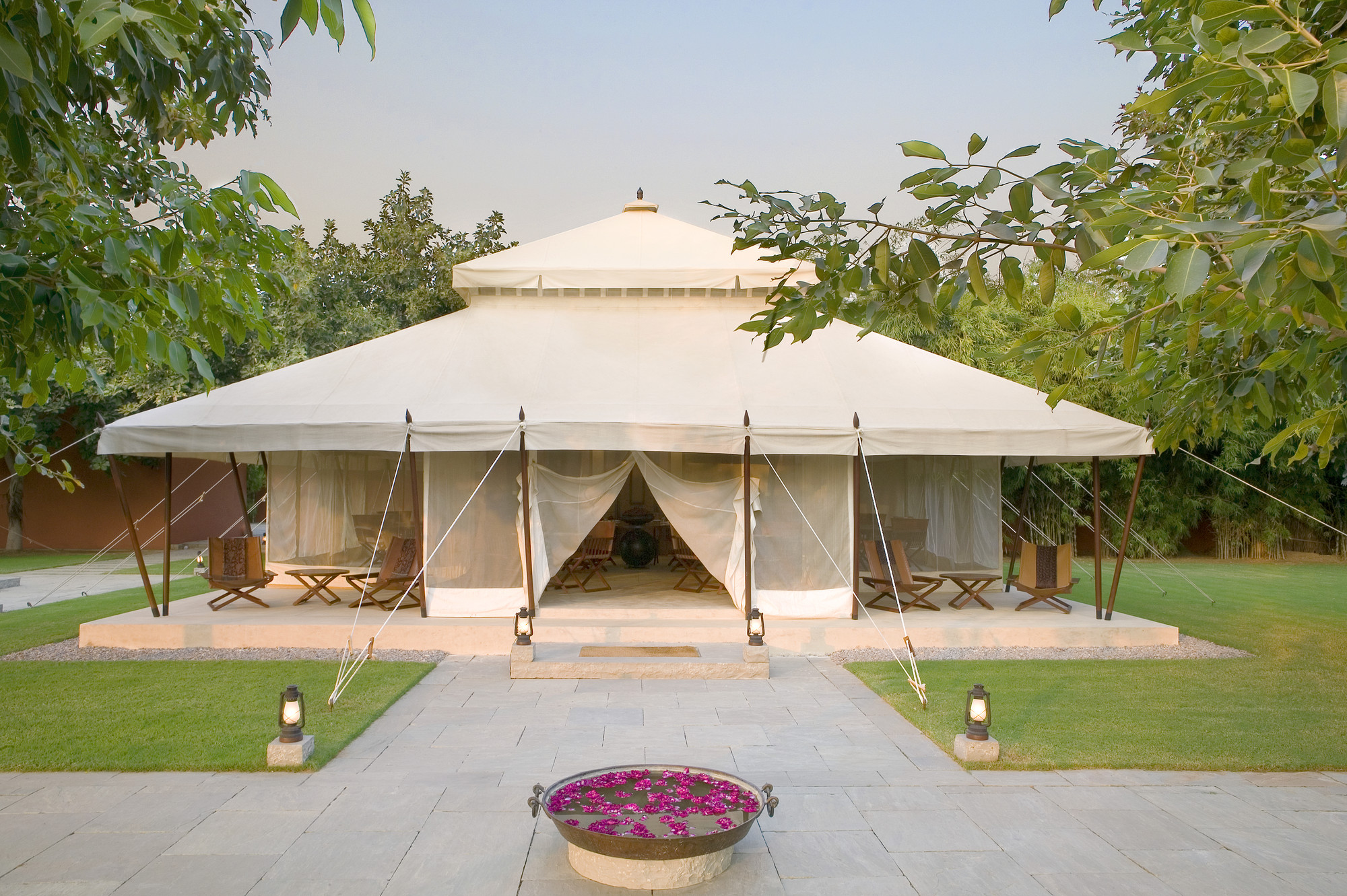 Located in the heart of the tiger-inhabited wilds of Northern India, Aman-i-Khas is a secluded 10-tented encampment on the edge of Ranthambore National Park. Camp life is influenced by its natural surroundings, with daily trips into the park to observe wildlife and thoughtfully crafted cuisine utilising ingredients that have been harvested on nearby farms or sourced from one of the camp's three organic gardens. Supplying over 80 different varieties of fruit, vegetables, herbs and flowers, each 1,500 sq-m organic garden has its own separate location in the camp to protect the produce from inquisitive local wildlife.
In 2020, Aman-i-Khas introduced new measures to support the camp's continued focus on self-sufficiency; increasing local sourcing and increasing the quantity of produce cultivated in the three organic gardens. Flora grown at the camp now includes five different varieties of lettuces, two different varieties of cabbage, four different varieties of chilli, peppers, broccoli, cauliflower, spinach, kale, fennel, brussels sprouts, courgettes, pumpkins, potatoes, carrots, beetroot, radishes, okra, aubergine, beans, cucumber and gourd. Six local farmers supply the herbs and vegetables not grown at the camp such as garlic, and a local family provides ghee and buffalo milk from which the chefs make yoghurt in clay pots.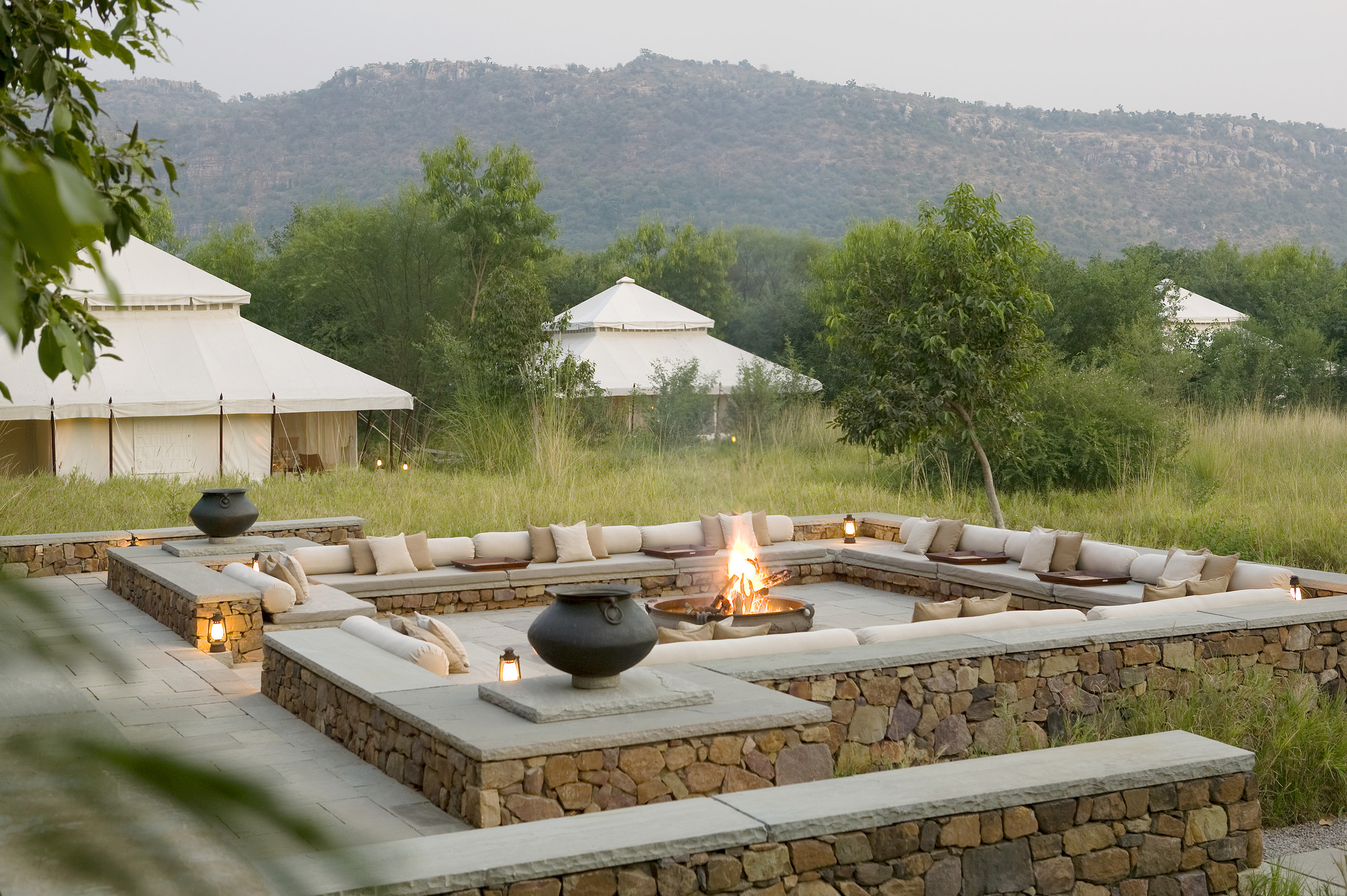 The camp's Mushroom Hut successfully produces fresh oyster and button mushrooms and following the monsoon season the chefs collect a wilder species of mushroom from the nearby mountains to introduce to the hut and camp menus. Demonstrating the close relationship with the environment it inhabits, Aman-i-Khas does not tend to its gardens for three months of the year to allow the ground to recover and to protect the camp's precious surroundings.
Top Tip: 'Rather than using chemical sprays there are plenty of ways to protect plants from pests naturally. We plant marigolds along the fence line as a natural shield, sprinkle ash from the camp fire, its high nitrate levels repel insects and boost growth, and we allow our chickens to graze in the gardens to eat their favourite foods – insects and grubs' – Puni Ram Ji, Head Gardener
Amanbagh, India
An oasis of calm amidst fragrant flora  
Set in a verdant oasis of towering palm and eucalyptus trees, Amanbagh's landscaped gardens intersperse the resort's rose-hued Mughal-inspired architecture. Contemplative spaces in the gardens beneath fruit trees or ensconced amongst flowering shrubs encourage optimal relaxation.
Locally sourced ingredients are integral to the cuisine at Amanbagh and almost all of the produce used in dishes at the restaurant is grown in the resort's 1.5-hectare organic garden. The seeds are planted in mid-July following the rainy season and several varieties of fruit and vegetables are grown each year. These include lettuce (baby cos, cos, radicchio, purple oak, lollo rosso, green oak, iceberg, purple curly, rocket, wild rocket), broccoli, spinach, carrots, radishes, courgettes, beetroot (golden, yellow, candy stripe), chilli, aubergine, onions, cucumber, leeks, shallots, pumpkin, okra, butternut squash, artichokes, kohlrabi, tomatoes (black, yellow, green, cherry), musk melon, watermelon, mangos, papaya, grapes, guavas, lemons, calabash and pomegranate. Herbs grown in the garden include five different types of basil, three varieties of mint, dill, fennel, coriander, garlic, micro greens, rosemary, sage, parsley and oregano. A third of Amanbagh's garden is dedicated to flowers, with an abundance of roses and marigolds. Edible flowers are also grown and include cosmos, nasturtiums, borage, pansies, zucchini blossoms, chamomile and sunflowers ideal for salads and brightening dishes.
Ingredients harvested are used in the resort's regular cooking classes, restaurant and Mindful Menus. This year guests are able to enjoy a Farm to Fork Journey, where they can assist the chef in preparing a special dish for lunch or dinner using ingredients that they have hand-selected from the garden.
Top Tip: 'Companion planting is a great way to make a vegetable garden efficient. At Amanbagh we plant corn, beans and pumpkin in the same bed, as the beans use the corn to grow onto while at the same time releasing nitrogen into the soil, while the pumpkin protects the soil' – Ramu Gurjar, Head Gardener
Amanzoe, Greece
Holistic healing in the Peloponnese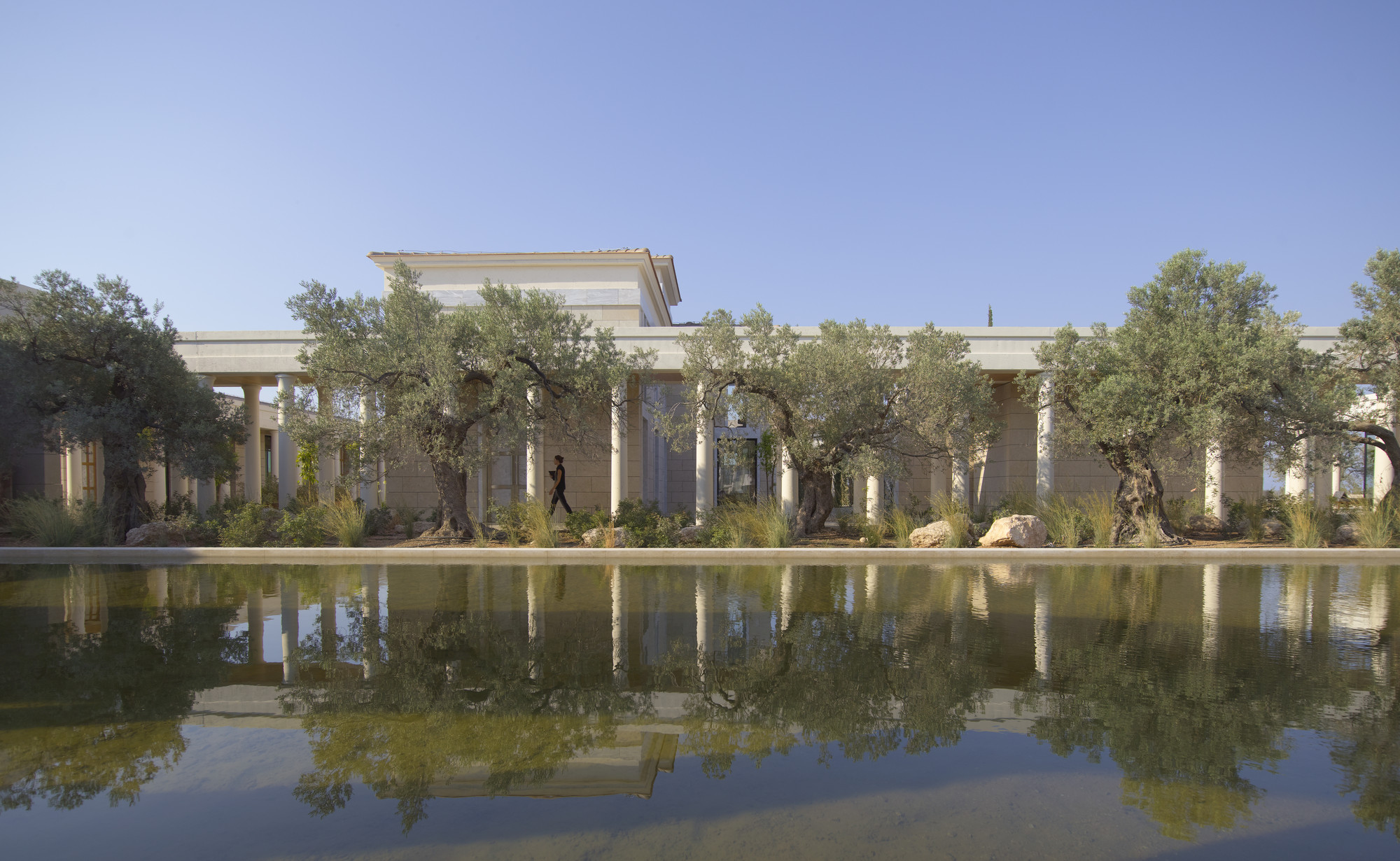 Amanzoe sits atop a hill overlooking the Aegean Sea and the Peloponnese countryside, known as the garden of Greece. The resort's fragrant gardens are filled with citrus, pomegranate, carob and olive trees that are harvested each year to produce olive oil. Schinus, a local shrub, forms natural hedges between the standalone villas and pavilions.
The resort's organic garden is tended to by a team of gardeners and a variety of fruit, vegetables and herbs are grown each year, including tomatoes, cucumbers, courgettes, aubergines, runner beans, bell peppers, parsley, dill and mint. In addition, the garden has an abundance of herbs including thyme, oregano and lavender as well as native flowers such as phlomis and helichrysum.  All ingredients grown in the organic garden are utilised in dishes in Amanzoe's restaurants.
Produce reaped from the resort's gardens are also incorporated into spa treatments at the 2,850 sq-m Aman Spa. Amanzoe's olive oil is used for hydrating massages; balm from the aloe vera cactus is used to soothe sunburn and cucumber to revive tired eyes. In addition, soap is made from crushed olives and infused with eucalyptus from the resort's trees, providing antibacterial and antiseptic properties to ensure a deep cleansing.
In early October, guests of Amanzoe are invited to visit nearby Ermioni village to experience the annual pomegranate festival that takes place in the many plantations that surround the village. The festival includes talks on the history of the ancient fruit and its beneficial qualities, and the opportunity to sample traditional dishes made with fresh pomegranate, harvested nearby. Further celebrating nature's bounty, guests of Amanzoe are also able to visit nearby Didyma village each spring to view its vast fields of wild tulips. Didyma is the only village in Greece to grow this species of flower.
Top tip: 'We grow Carob trees, native to the Mediterranean, as their pods are a super food. Naturally gluten and caffeine free, vitamin rich, low in fat and high in fibre, the pods can be used as an alternative for dishes requiring chocolate or cocoa powder – Panagiotis Loannidis Dermatas, Head Gardener
Amankila, Bali
Paying homage to an unspoilt setting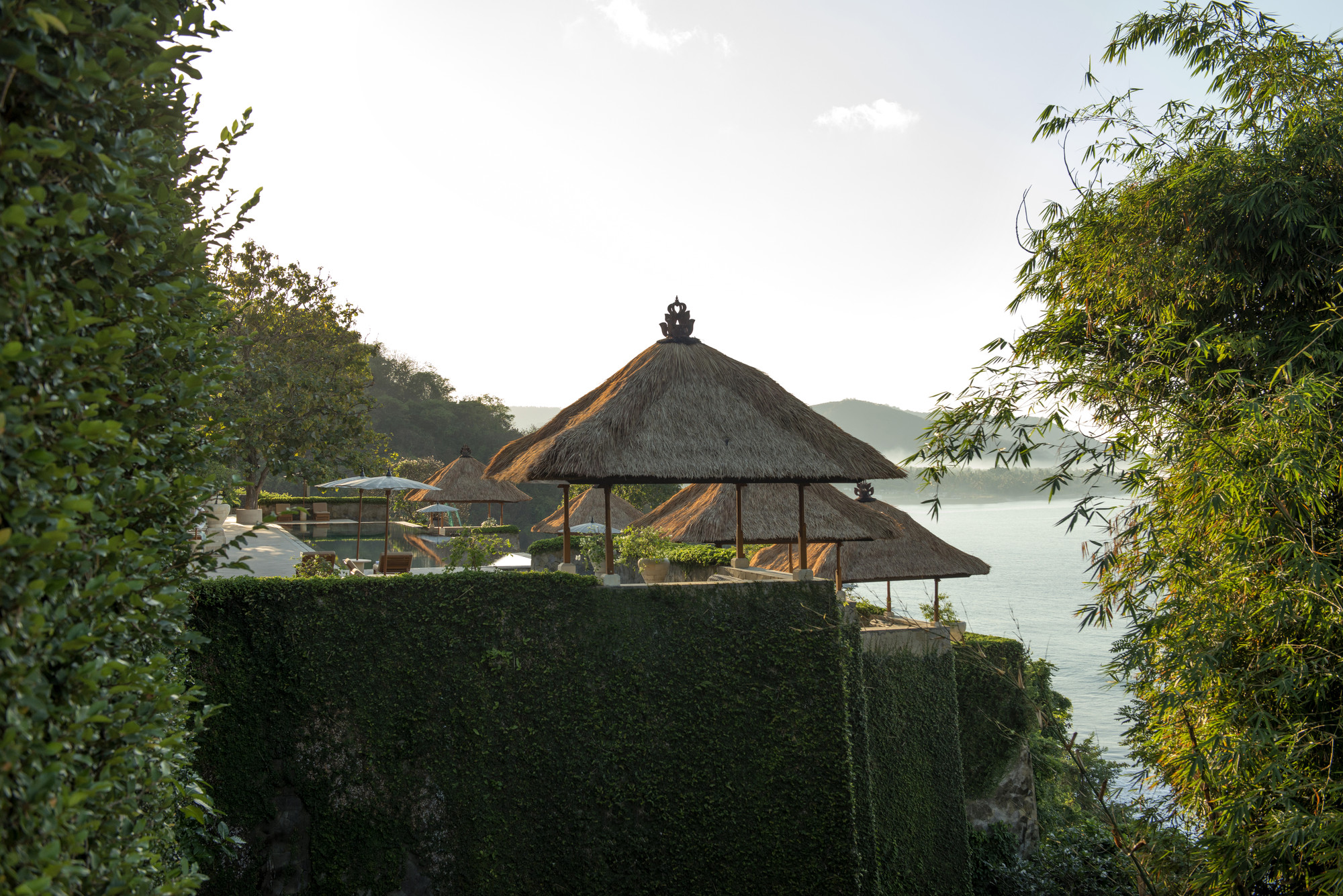 Claiming a breathtaking location on the coastline in eastern Bali, beneath sacred Mount Agung, Amankila has long held a deep connection with the unspoilt landscape that surrounds it. In early 2020, the gardeners at Amankila began extending the resort's organic garden, planting seeds for a variety of fruit and vegetables such as kangkung, long beans, cassava, sweet potato, taro, bok choy, chilli, aubergine, spinach, snow peas, tomatoes, papaya, pineapples, passion fruit, dragon fruit, rambutan mango, durain, coffee plants and cacao. All the produce grown will be used by the kitchen team for the restaurant and guests will have the chance to harvest their own ingredients before learning how to create dishes in an organic focussed cooking class. The team will also breed quails with the aim of supplying fresh quail eggs for dishes at the resort.
Top tip: 'Without the pollination of bees, fruit and vegetables are unable to grow. Bring bees to your garden by planting flowers next to your fruit and vegetables' – Bapak Noko, Garden Supervisor
Amanyangyun, China
Saving a sacred camphor forest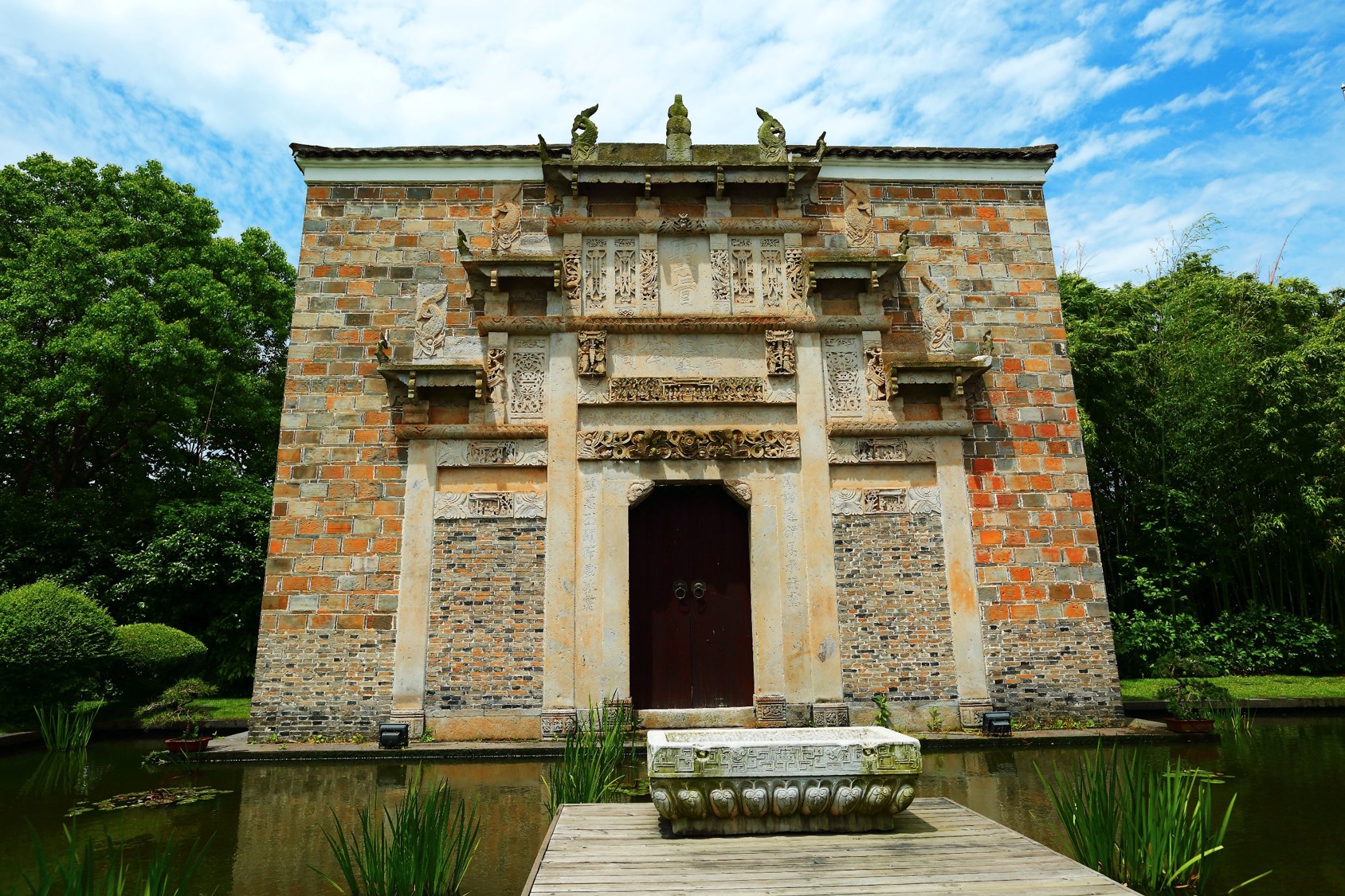 Located just outside downtown Shanghai, Amanyangyun is a unique forest village of modern and historic Ming and Qing dynasty dwellings and tranquil gardens. During the construction of the resort, 10,000 camphor trees were painstakingly transferred 700 kilometres to Shanghai from the Jiangxi Province in eastern China where the building of a reservoir threatened their continued existence. To save them from being lost to flooding a team of botanists oversaw the extraction of the trees replanting each one to form the now flourishing camphor forest, which is enjoyed by guests of Amanyangyun today. The forest is also home to a variety of other trees and evergreen shrubs, including several green tea trees and mint bushes, that are plucked daily for fresh tea. Also found in the resort's verdant surroundings is the Iris Japonica, which is often referred to as the 'Butterfly Flower', and is native to China with pale blue, lavender or white petals and an orange or yellow crest.
Amanyangyun's 450sq-m organic garden supplies seasonable vegetables and fruit such as aubergine, cucumber, red peppers and melons for use in the resort's three restaurants. New menus in each restaurant utilise only the freshest ingredients from the organic garden and are tailored to provide lasting nutritional benefits and aid digestion.
Speaking about the space, Executive Chef Fred Shi says 'Our extensive kitchen garden allows for a true 'farm to table' experience at Amanyangyun. In a bustling city such as Shanghai it's rare to have such a huge outdoor space and especially an organic garden. It's always enjoyable guiding guests around the garden, helping them to forage ingredients and creating dishes in our kitchen for them to taste afterwards.'
Aman Kyoto, Japan
Restoring the lost gardens of the Edo period
Set in a secret garden at the heart of a 32-hectare forest, Aman Kyoto is an ethereal world apart: moss-covered footpaths link tranquil forest glades and streams provide a soothing soundtrack broken only by birdsong. Honoured to be the new guardian of this living heritage site, Aman worked closely with renowned landscape architect, Professor Akihiro Shimoda, to restore the historic garden to its full glory and to recreate the lost landscape of the Edo period. Using only indigenous plants and trees, he ensured that the garden would be completely self-sustaining, without a single piece of machinery marring its pristine contours.
"The essence of traditional Japanese gardens lies in either Taoism with a focus on immortality, or Buddhism with its theme of rebirth in paradise," explains Professor Akihiro. "Gardens were designed as a medium to connect people to the spiritual world and were therefore usually associated with religious institutions. My aim with the garden at Aman Kyoto was to connect people to nature in the same way that Japanese gardens were traditionally connected to the spiritual world."
The gardens were designed in such a way so as not to simply let nature take over, but to create a refined and aesthetically pleasing space. For example, the maple trees are carefully placed so that their canopies float like clouds between two green layers. Above them are local evergreen trees, such as Japanese cedars over The Living Pavilion, and Camphor trees lining the main promenade. Underneath, evergreen shrubs such as Japanese andromeda, Japanese camellia, Japanese blue oaks, are blanketed by a luminous carpet of evergreen moss. The composition is quite simple, but the impression it creates is strong.
A masterpiece with approximately 1,500m of meandering pathways, multiple viewpoints and at least seven secluded outdoor dining sites, Aman Kyoto's garden changes like a kaleidoscope with the seasons. Winter's camellias are spectacular against the garden's evergreen Japanese cedars, andromeda and lush wood ferns, until February's plum blossoms signal spring's arrival. March and April's famous cherry blossoms segue into summer's plethora of blooms, from azaleas and peonies, to hydrangeas and irises. Autumn sets the garden's Japanese maples on fire, as their magnificent red and orange foliage competes for attention with multi-hued chrysanthemums. The garden also features some rare endemic species, including asarum nipponicum, or 'wild ginger'.
---
Petrie PR is a dynamic boutique Asia based PR agency providing specialist communications strategy for the luxury lifestyle, travel, property, design and spa sectors.
Regionally and internationally connected, our reach spans all the most influential media in China, Hong Kong, Singapore, Taiwan and Indonesia as well as emerging markets including Malaysia, Vietnam and Thailand.
Find out more about us.