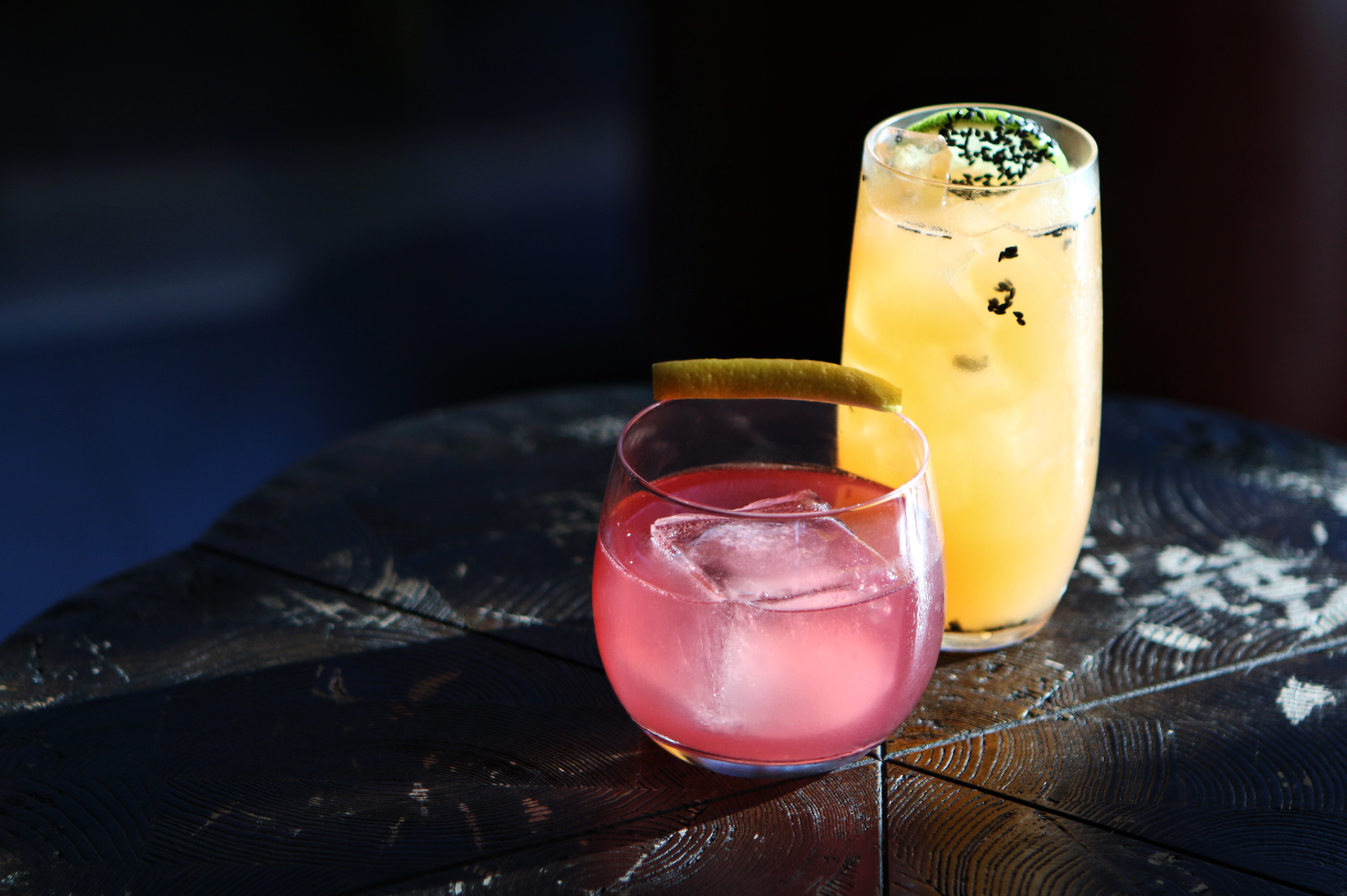 18 Jul

East Miami's Award-Winning Rooftop Bar And Garden, Sugar, Announces New Asian Inspired Dishes

Sitting atop the 40th floor of EAST, Miami, a lifestyle hotel & residences at Brickell City Centre, Sugar rooftop bar + garden has recently been nominated as the #1 spot in Conde Nast Traveler's 2017 List of "The 10 Best Rooftop Bar's in the U.S." for a second year in a row. Additionally, Sugar has just appointed Ped Phommavong, also known as "Chef Ped," as Chef de Cuisine, who in this new role will add unique culinary creations inspired by Southeast Asia to the menu.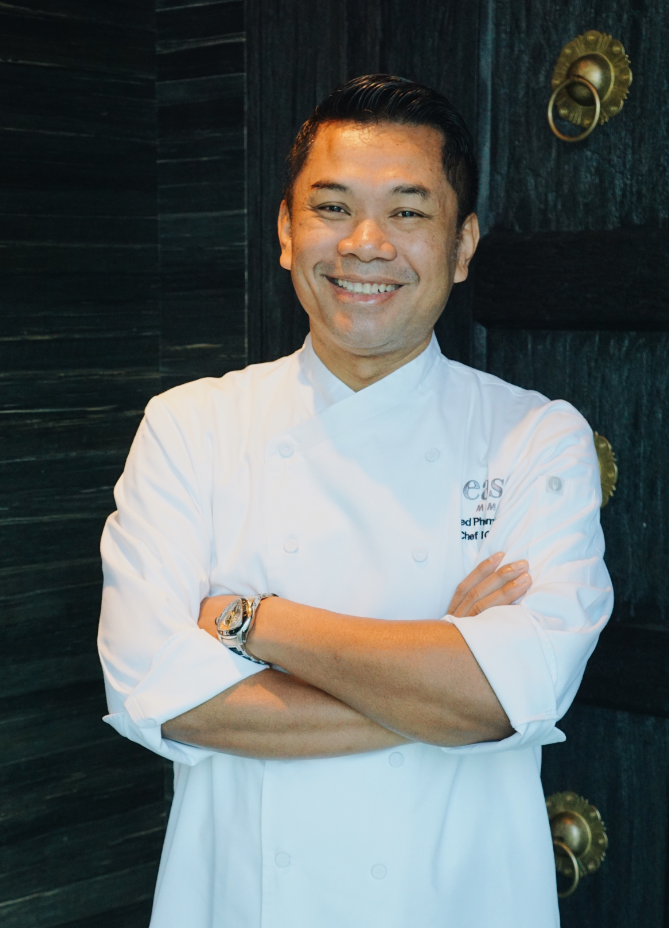 Overseeing the culinary concept and menu direction, Chef Ped says his inspiration comes from his family's treasured recipes and the authentic tastes of Thailand. Chef Ped, who grew up in the restaurant business near the Laotian border, worked in some of the best restaurants in Bangkok before moving to the United States. Having won Iron Chef Thailand an incredible 18 times, he noted that he is excited by the energy and concept of Sugar and said he looks forward to working his culinary magic in the Magic City.
Chef Ped has already added a few new savory dishes to Sugar's menu, including Sashimi served on Pink Salt, Beijing Salmon and the Bangkok Spring Roll. Other signature menu items include, Boneless Korean Chicken Wings with sesame and peanuts; Grilled Prawns with Balinese spices and green mango sambal; Tuna Tartare on Rice Krupuc with Thai chili, jicama, lime; and for dessert, Coconut Pandan Leaf Crepe with fresh Florida mangoes, lime zest and palm sugar.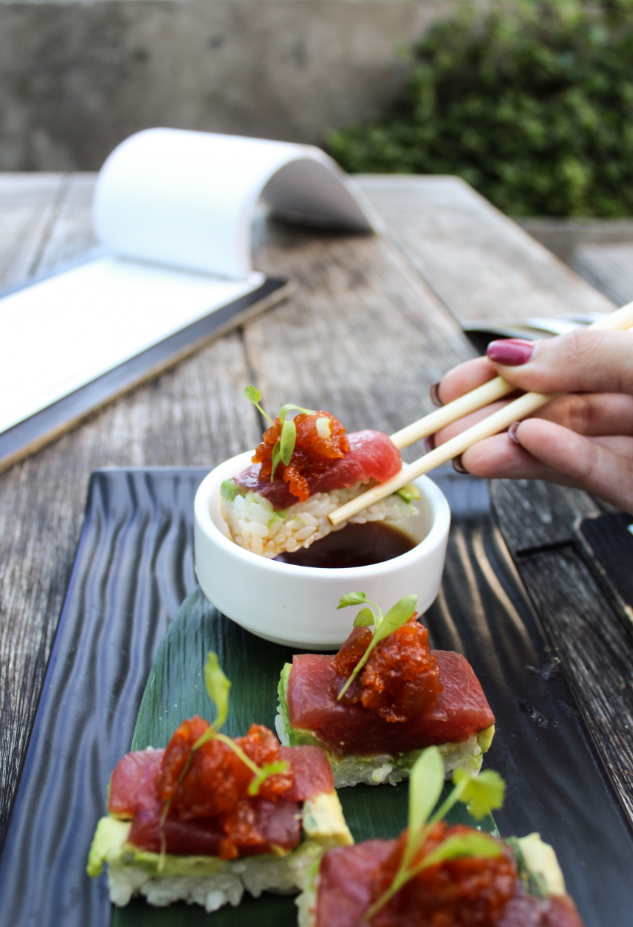 Sugar is an ideal place to have a wonderful Asian-inspired dinner with friends or family, whether for a fun evening out or a special occasion. The menu also pairs nicely with the variety of libations specifically created for the space. "We are pleased to have Chef Ped onboard and guests are sure to enjoy his new additions to the menu while they take in the spectacular views of Biscayne Bay and the Miami skyline," said Giovanni Beretta, Vice President of Swire Hotels in USA & General Manager of EAST, Miami. "Being a Hong Kong based company, we chose to stick to our roots by creating Asian-inspired tapas and curated cocktails for this space; it's been a great success so far."
Sugar's innovative bar menu features several types of curated cocktails, as well as a diverse selection of craft beers, sake and wines from around the world, available either by the glass or by the bottle. Highlights from the drink menu include the signature Lychee Blossom, with vodka, sake, and lychee; along with the EAST of Miami, with plymouth gin, green tea, ginger, lime; and The Getaway, with plantation pineapple rum, tamarind ginger chutney, ginger beer, lime. Local beers on the menu include selections from J. Wakefield and Wynwood Brewing Company, both out of Wynwood, and Funky Buddha, a Fort Lauderdale-based craft brewery.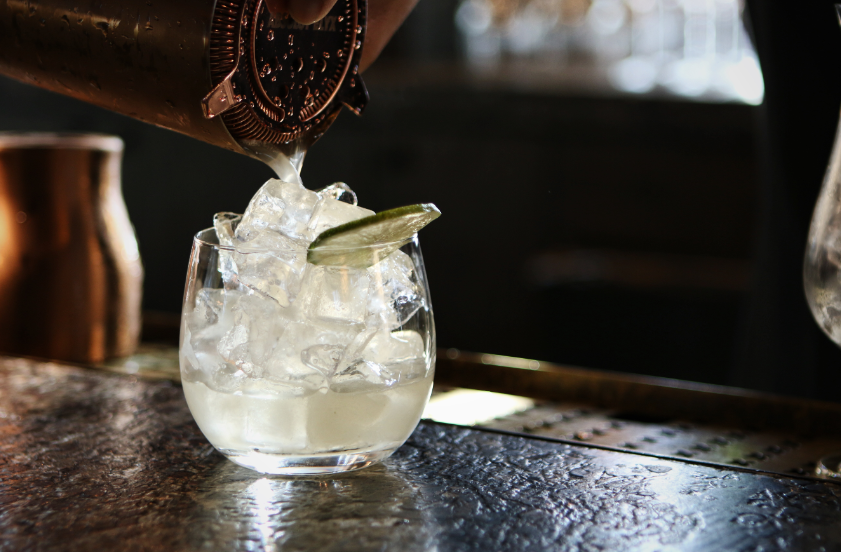 Serving as one of two signature outlets at EAST, Miami, Sugar is more than just a bar. Designed by Los Angeles-based Studio Collective, it's built upon two levels with hidden nooks and quiet spaces to escape. Guests will find themselves pulled toward views of Miami from 40 stories up, while passing through a lush corridor of trees.  At the center of Sugar, a Balinese inspired bar built of reclaimed oak is open on all sides to accommodate 30 hand-carved teak barstools. Surrounded by a deck of Brazilian Teak, the upper level of the space is filled with trees ranging from Buttonwood to Bromeliad. A variety of seating is available for lounging or conversation, from natural wicker club chairs to upholstered ottomans, as well as aged teak sofas and loveseats. Low-lying tables offer space for Asian tapas to share in an ultra-relaxed, abundantly green space.
Sugar is open seven days a week, with seating to accommodate 31 guests at the bar and 78 diners on the lower deck. Sugar is now accepting reservations by phone and you can book a table in advance by calling (786) 805-4655.
---
Petrie PR is a dynamic boutique Asia based PR agency providing specialist communications strategy for the luxury lifestyle, travel, property, design and spa sectors.
Regionally and internationally connected, our reach spans all the most influential media in China, Hong Kong, Singapore, Taiwan and Indonesia as well as emerging markets including Malaysia, Vietnam and Thailand.
Find out more about us.