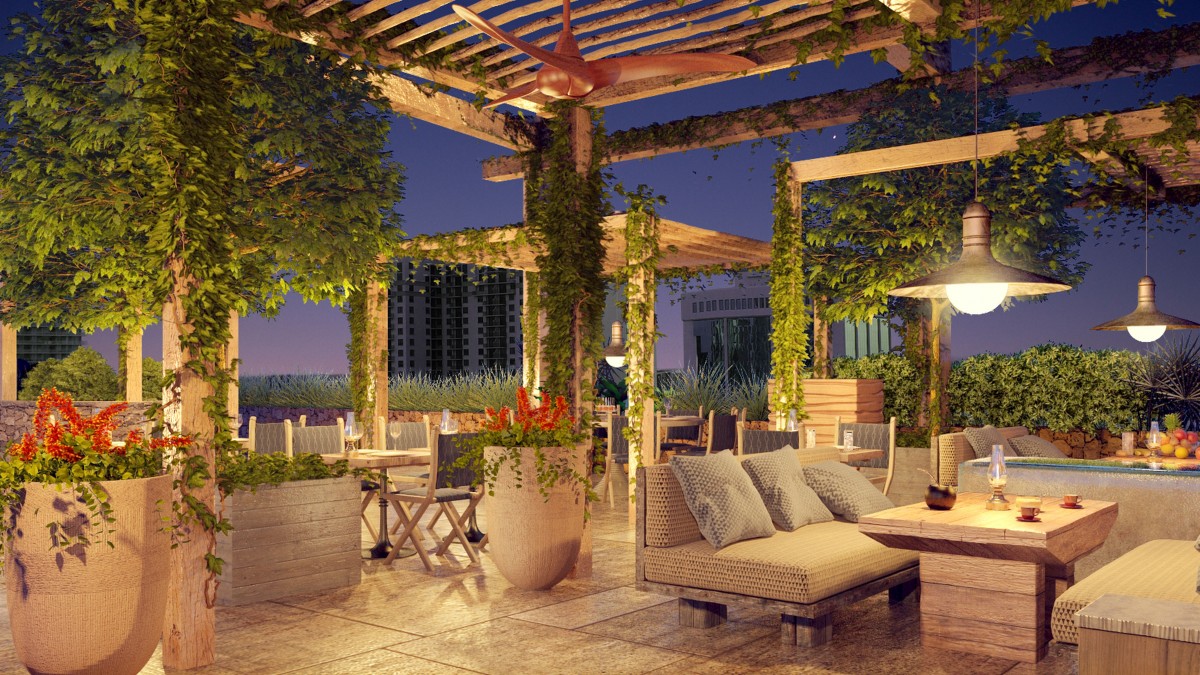 05 May

East, Miami, Swire Hotels' First U.S. Location, To Unveil Quinto La Huella Restaurant, The First Outpost Of Uruguay's Award-Winning Parador La Huella

Urban Interpretation of Acclaimed Beachfront Concept to Serve as EAST, Miami's Signature Dining Experience

Located within Brickell City Centre,

Swire Properties Inc.'s $1.05 Billion Mixed-Use Development

Swire Hotels and the co-owners of Uruguay's world-renowned Parador La Huella restaurant will unveil Quinto La Huella, an exciting new interpretation of the award-winning parrilla dining experience, on May 23, 2016. A first for the acclaimed Latin American brand, Quinto La Huella will debut as the signature restaurant for the highly anticipated EAST, Miami, the exclusive U.S. flagship for Swire Hotels' EAST collection and its first North American property, located within Brickell City Centre, Swire Properties Inc.'s $1.05 billion mixed-use development in the heart of Miami's Brickell district.

Designed by Los Angeles firm Studio Collective, Quinto La Huella will open on EAST, Miami's fifth floor and feature a signature parrilla (open fire) at the heart of its kitchen, along with wood fire ovens fueled by locally sourced red and white oak. Led by Executive Chef Nano Crespo, the urban reinvention of its sister location Parador La Huella will also feature a sushi bar highlighting the freshest catch from Florida's coastline and an expansive outdoor dining experience with views of the Miami skyline.

Fueled by a passion for creating destination-dining establishments at properties in China and now the U.S., Brian Williams, managing director of Swire Hotels, and his executive team did extensive research in finding the perfect concept for Swire Hotels' first North American hotel located in the heart of Miami. Inspired by numerous recommendations from influential culinary writers, Williams connected with the co-owners of Parador La Huella, Martín Pittaluga, Gustavo Barbero, and Guzmán Artagaveytia.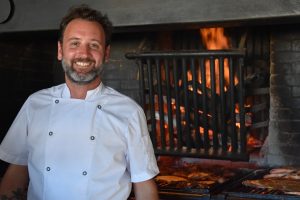 "After meeting with Martin, Gustavo and Guzmán, it was clear that this was a perfect match, given Parador La Huella's outstanding reputation and the team's invigorating passion for their work," Williams said.
The partnership was an ideal opportunity for both brands, combining world-class experts from Swire Hotels' hospitality team and Parador La Huella's premier culinary executives.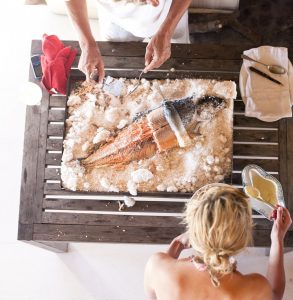 "Prior to our meeting with Brian Williams for the EAST, Miami project, we had been approached many times before. However, we were never really interested in expanding Parador La Huella," said Pittaluga, partner of Quinto and Parador La Huella. "This opportunity was different. Swire Hotels' restaurants and bars are destinations in their own right, and this project presented a unique challenge for us in a powerful and culturally rich city. Thanks to the tremendous cuisine, growing arts scene, and incredible architecture the city offers, Miami is truly becoming a cultural capital."
Quinto La Huella's Chef Nano Crespo and his executive culinary staff will serve guests breakfast, lunch, dinner and late-night bites. Crespo's most recent accolades include the successful openings of Soho House's West Hollywood, Toronto, and Chicago locations, where he was responsible for culinary operations and concept development. Alejandro Morales, Executive Chef of Parador La Huella and Florencia Courreges, Executive Pastry Chef of Parador La Huella, will also support the team. Chef Morales has maintained Parador La Huella's status amongst South America's most elite restaurants for years. Parador La Huella currently holds the No. 11 position on the list of Latin America's 50 Best Restaurants 2015, sponsored by S. Pellegrino & Acqua Panna.
Featuring an eclectic blend of world fare and a menagerie of culinary training from around the globe, Quinto La Huella's collaborative menu will feature a wide array of dishes including fresh fish and meats cooked over an open flame; locally sourced produce from South Florida; native South American grains; wood-fired pizza; homemade pastas; a sushi bar and more. The restaurant's innovative items will emanate from the signature parrilla, an enormous blackened steel, centrally positioned open fire where highly specialized chefs will tend to meats, vegetables and fish. Highlights will include Entrecot (rib eye), Arroz Negro (squid ink & shrimp rice), and Mollejas (sweetbreads), to name a few.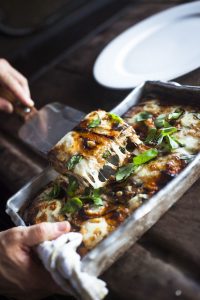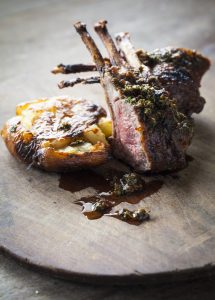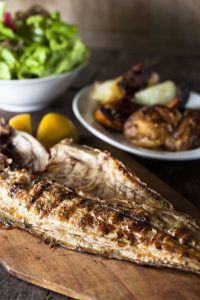 In addition to the parrilla, Quinto La Huella will feature a full-service kitchen and wood-fire oven serving beloved favorites from Parador La Huella's menu, as well as a variety of dishes created specifically for the new space. Standouts from the inaugural menu include Milanesas, lightly breaded steak fried until golden brown; Filetes de Merluza a la Plancha, a grilled filet of hake; Langostinos al Horno, oven-roasted shrimp with curried potatoes and spinach; Verduras Asadas, locally sourced vegetables grilled over open flame; and Crudo Siciliano, a fresh fish tartare with capers and fresh herbs. Rounding out the menu will be handcrafted desserts from pastry chef Courreges, noted for her signature Volcán de Dulce de Leche, a warm cake that oozes with dulce de leche when cracked open.
To capture the essence of the beloved beachside restaurant and reimagine the 9,700-square-foot space, Swire Properties drew upon the talented Studio Collective design team to create a new urban oasis. With 359 seats throughout Quinto La Huella, guests can choose to dine inside in the expansive dining lounge with its large central bar, or outside on the charming patio that frames views of Brickell City Centre's Climate Ribbon and the signature parrilla. Within the main dining room, art pieces curated by Studio Collective, in collaboration with Miami-based Uruguayan Sammer Gallery, add to the restaurant's laid-back, residential feel.
Reservations are now being accepted for May 23, 2016 onward and Quinto La Huella's website and reservation platform is now open to the public. For reservations, please visit www.quintolahuella.com or call 305-712-7000.
Address:
EAST, Miami | Fifth Floor
788 Brickell Plaza |Miami FL 33131
Restaurant Hours:
Mon – Thu:    6:30am – 1:00am
Fri – Sat:         6:30am – 2:00am
Sunday:          6:30am – 12:00am