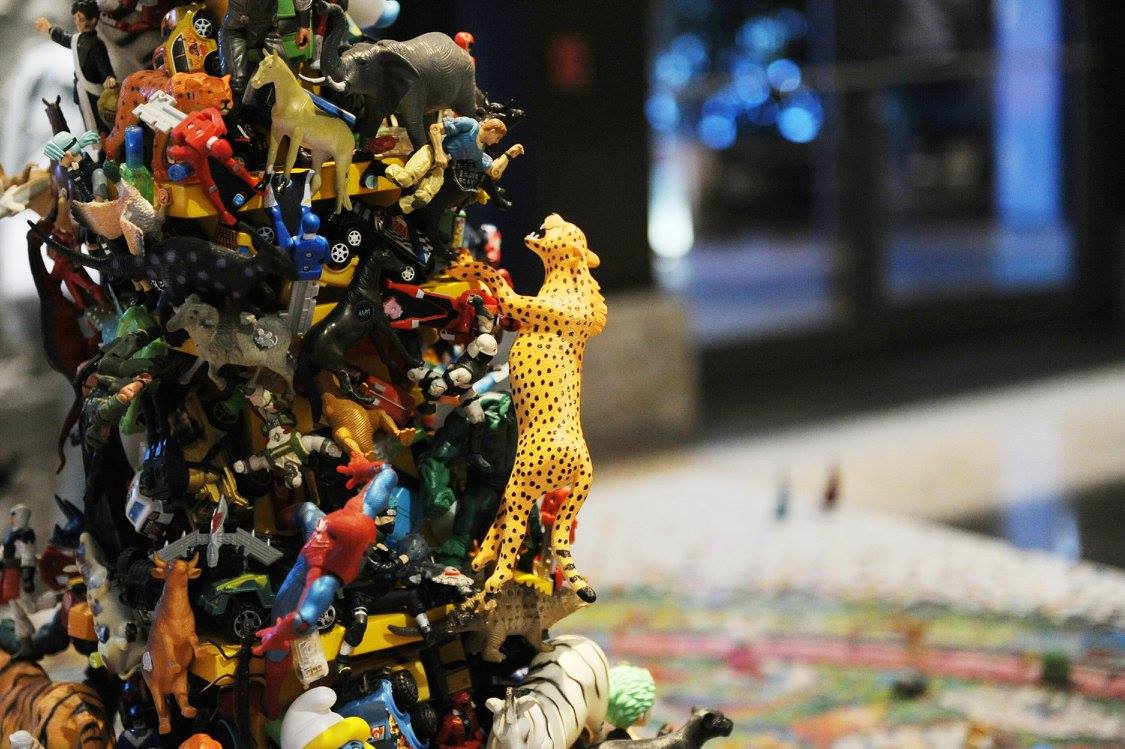 26 Oct

EAST, Miami Announces New Arts Programming Highlighting Eastern Roots And Local Partnerships

Building upon Swire Hotels' EAST brand's roots in Hong Kong and China EAST, Miami announces an exclusive new installation by artist Ye Hongxing, to be displayed in the hotel's Zen lobby. Entitled Prajñāpāramita, which translates to "the Perfection of (Transcendent) Wisdom," the massive installation of stickers, toys, and glass beads will provide a modernist look at the evolving spiritual history of China and its people. Working in conjunction with ART LEXÏNG, the two-month installation will inaugurate EAST, Miami's new schedule of arts programming featuring rotating local and international talent.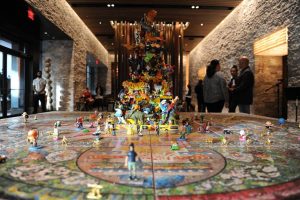 While EAST, Miami has become the new benchmark for Miami hotels, nightlife, and culinary experiences, the hotel's history is rooted in the Far East. Since opening the first location in Hong Kong, Swire Hotels' parent company Swire Properties has remained an annual corporate sponsor of Art Basel Hong Kong. Sister hotels from The House Collective, The Upper House and The Opposite House have regularly hosted arts events at the company's two other properties in Asia. Now settled in the U.S. market, EAST, Miami is an official corporate sponsor of National YoungArts Foundation (YoungArts), and works in conjunction with IndieWalls for exclusive in-room art installations, as well as scheduled pop-up exhibits to be held within the property. Bringing together a passion for eastern culture and a keen focus on the arts, the new Miami hotel has already been twice-blessed by Buddhist monks, to christen the property during pre and post opening.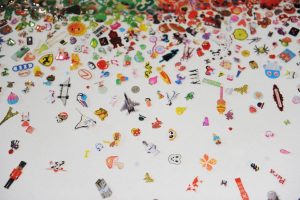 For EAST, Miami's first official exhibit, artist Ye Hongxing will install her critically-acclaimed Prajñāpāramita, which pays homage to the ancient pagodas and mandala symbols seen throughout Chinese culture, while commenting on the country's rapidly advancing modern society. Comprised of thousands of children's stickers and action figures, Hongxing's mandala and pagoda, which are typically representative of Buddhist relics and writings, use ephemera and tchotchke to portray a new focus on the disposable. On loan from Art Lexïng gallery, the piece first appeared at Pulse NY in 2015. This exhibit is especially meaningful to Swire Properties' President Stephen Owens, as he is a devoted Buddhist and Mandalas are a spiritual and ritual symbol of the practice.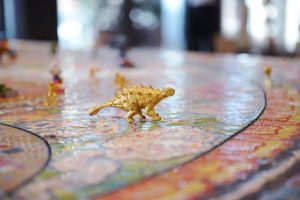 As all public spaces, guestrooms and residences at EAST, Miami were designed by Clodagh, she enlisted internationally famed reiki master and energy healer Alberto Amura to help create a holistic design that merged stimulating and relaxing elements into a multi-sensory journey throughout the hotel. "Alberto noted that Domain and the hotel's lobby area have Feng Shui energy best suited to exhibit Ye Hongxing's artwork," says Clare Laverty, Director of Marketing for Swire Hotels.
To inaugurate the Prajñāpāramita installation, EAST, Miami will host a private cocktail reception at Domain, the hotel's lobby bar and cafe, on Wednesday, October 5. Additionally, the inaugural reception will mark the commencement of YoungArts' new music residency programming at the hotel, featuring a live performance by YoungArts alumna Alice Kim (2015 YoungArts Winner in Voice) – a 19-year old singer-songwriter and producer from Upstate New York with a style that combines elements of jazz, pop, and neo-soul. In 2015, Kim was chosen in the first ever singer/songwriter category for voice from more than 11,000 applicants to YoungArts signature country-wide competition.