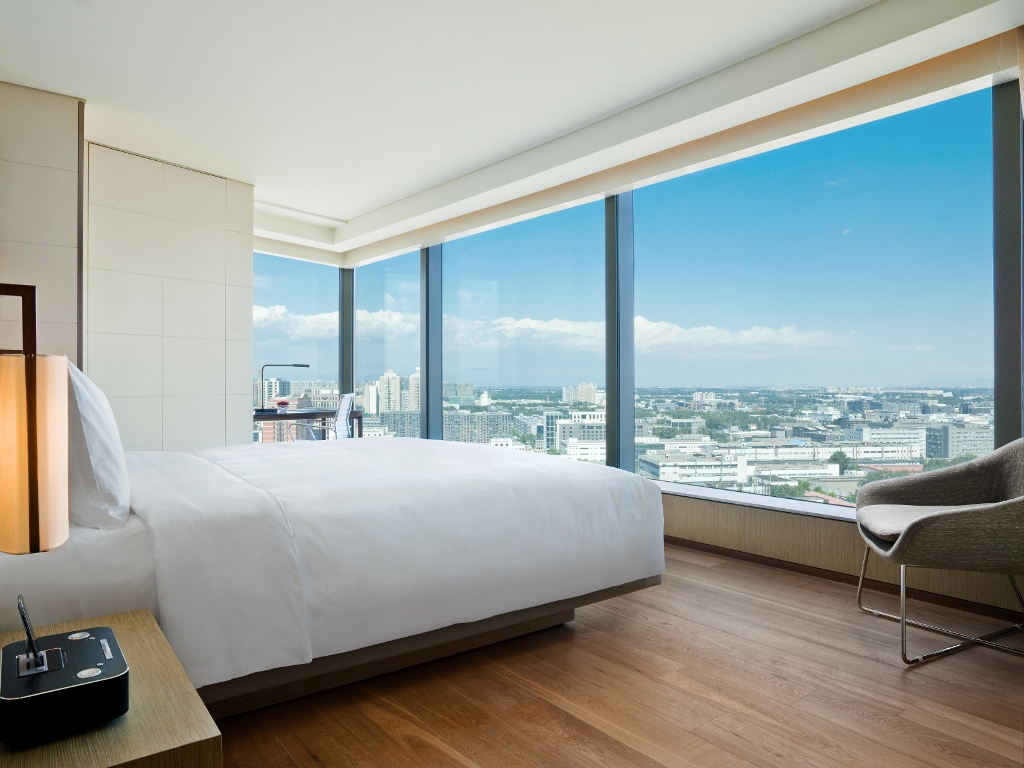 17 May

EAST, Hong Kong & EAST, Beijing Jointly Present: "Made in Miami" Room Package

EAST, Hong Kong and EAST, Beijing are pleased to introduce the "Made in Miami" room package to celebrate the opening of a third EAST property – EAST, Miami on 31st May 2016.

Valid until 31st October 2016, the "Made in Miami" room package allows guests to enjoy a free upgrade to the next room category and a Miami-inspired welcome cocktail at Sugar when making a reservation at EAST, Miami.

To tie in with the Miami theme, EAST, Hong Kong and EAST, Beijing have teamed up with Kervin Unido, the award-winning bartender at Swire Hotels' Restaurant – Mr & Mrs Fox to create Miami-inspired cocktails, the Reborn Padre Blanco (Bacardi White Rum with guava, Heineken and egg white), winner of the Bacardi competition cocktail and the EAST-Mariachi (Tequila, guava and Agave nectar). Guests who have booked the "Made in Miami" package can enjoy the complimentary cocktails during their stay (maximum 2 glasses per double occupancy).

For guests staying at EAST, Hong Kong, the package features a complimentary upgrade to the next room category when booking under the Best Available Rate and a 10% food & beverage discount at their rooftop bar, Sugar. In addition to the Reborn Padre Blanco and EAST-Mariachi, Sugar will be offering a variety of themed cocktails for the weekly "Miami Nights" every Tuesday, such as the Che-hun-ta-moh, a Havana Rum based drink meaning "Welcome" in Miccosukee.  The drinks menu also features East-Mariachi, Mermaid, Tango Flamingo and more cocktails made with fresh juices and herbs.

Quinto La Huella – EAST, Miami's exciting restaurant – provides inspiration for snacks including Hamachi Crudo, Corn Croquettes and Lamb Rump Skewers and are rotated every week.

The EAST, Beijing room package will include complimentary use of the Upstairs Club Lounge, daily breakfast, drinks and snacks during Happy Hour, mini bar items (excluding wine), daily turn down service, and in-room Nespresso machine as well as Appelles amenities.

Guests who enjoy the Made in Miami package will have a free upgrade to next room category and a welcome cocktail in SUGAR on the next stay at EAST Miami.

EAST, Miami is Swire Hotels' first venture into North America, a lifestyle hotel created for unconventional travelers looking for a fun and relaxing place to stay. It will offer distinctive experiences for those seeking innovation, style, and personalized service. EAST, Miami offers 352 guest rooms, a signature restaurant Quinto La Huella, a poolside bar & lounge and its rooftop bar Sugar. Situated on top of Brickell City Centre, Swire Properties Inc's $1.05 billion mixed-use development, the hotel is centrally located within a 15-minute drive from Miami International Airport.