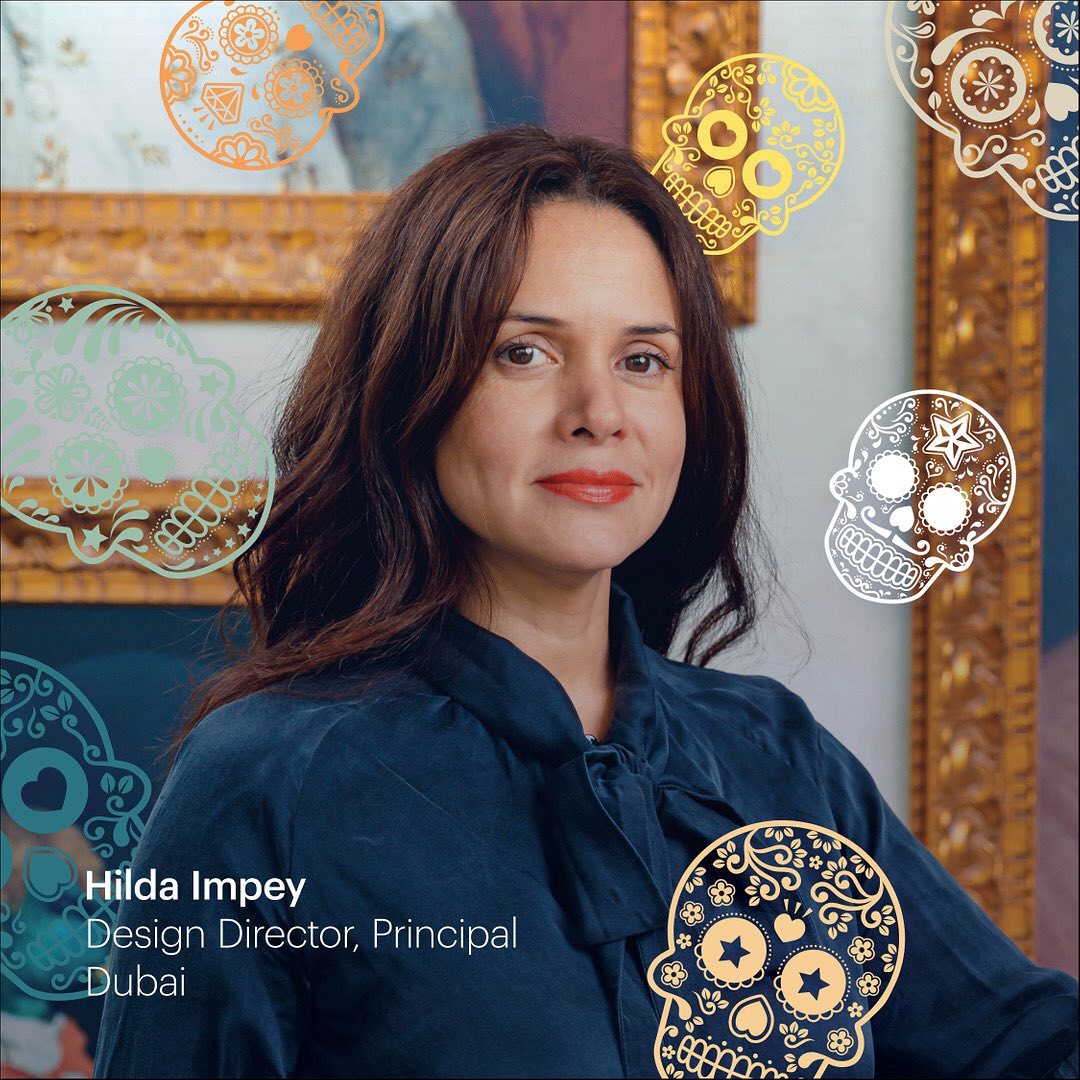 28 May

Collectively Wilson: Get to Know Hilda Impey

Read original article HERE

Get to Know Hilda Impey

Design Director, Principal

Dubai
When did you know you wanted to be a designer?
It was the moment when I wanted to know more about social anthropology, its relationship with design, and the impact on communities' lifestyles.
What was the last gift you gave someone?
A dance party for mom on her 80th birthday!
On a personal and professional note, what are you most proud of?
On a personal level, I am most proud when I see my children follow their passions, overcome their fears, and stand strong in what they believe. On a professional level, I am most proud when I see my colleagues excel because they've found the key to unlocking their talent.
"In my friend group, I'm known for finding all the best tacos in town."
Tell us about your favorite destination.
My favorite destination is my home country, Mexico, and my hometown, Mexico City. It's a vibrant and energetic city of 8 million inhabitants that bring all of Mexico together.
Wow, sounds like a great place to be.
It's a wonderful city! I encourage everyone to visit there if they can. It's a destination that is a never-ending source of inspiration from the creative point of view and the human one. It always brings back my sense of belonging to a place and a culture, which as a nomadic designer, is crucial.
This brings us to our next question: where do you find inspiration for your projects?
I wish I could say I had a specific formula (besides visiting my hometown). I believe this is one of the incessant searches as designers; find the right spot and the right time to find new stories.
Our last question that we're asking all of our team members: what does size mean to you?
To me, it means comfort. Petite suits me.
---
Petrie PR is a dynamic boutique Asia based PR agency providing specialist communications strategy for the luxury lifestyle, travel, property, design and spa sectors.
Regionally and internationally connected, our reach spans all the most influential media in China, Hong Kong, Singapore, Taiwan and Indonesia as well as emerging markets including Malaysia, Vietnam and Thailand.
Find out more about us.