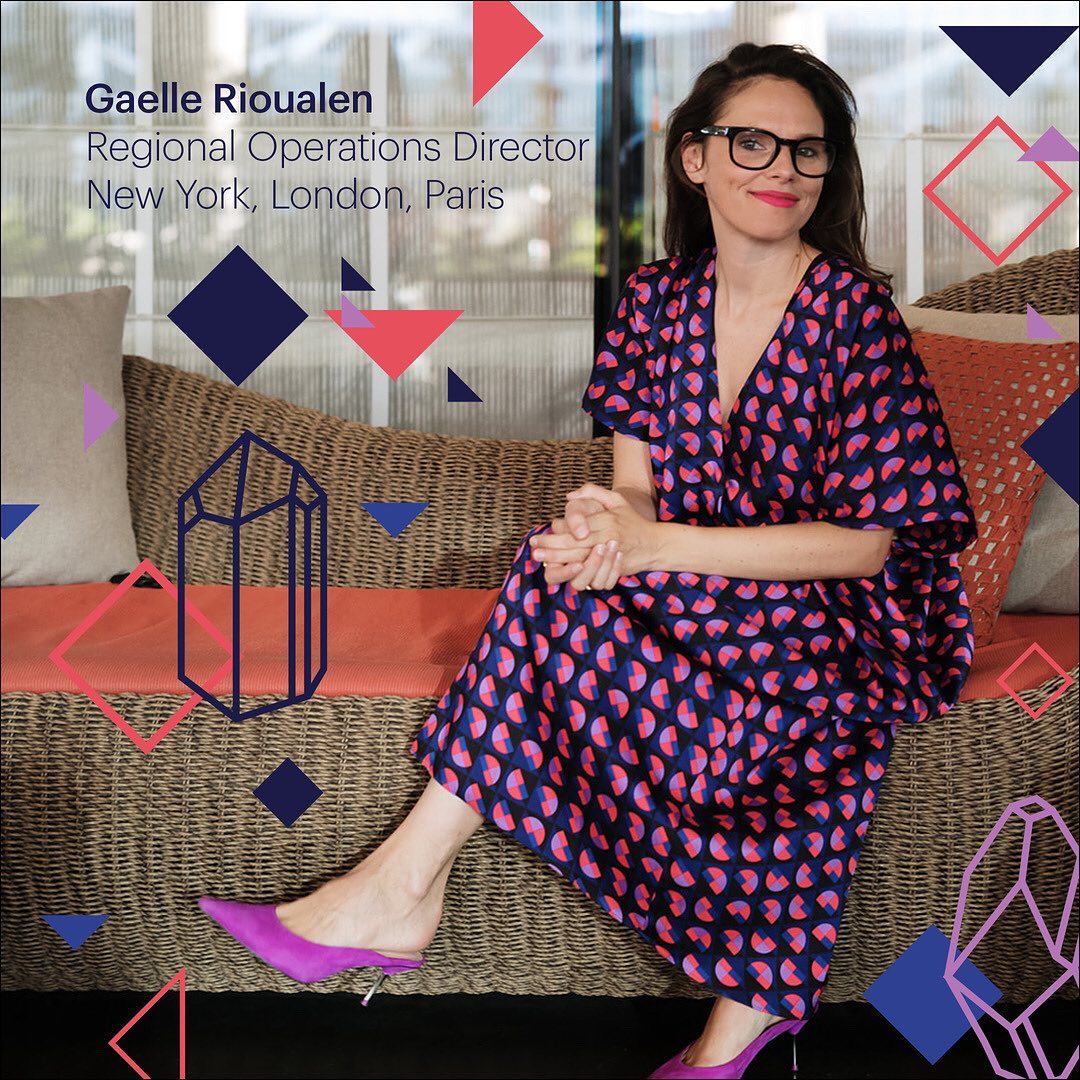 09 Apr

Collectively Wilson : Get to Know Gaelle Rioualen

#COLLECTIVELYWILSON original article Here

Get to Know Gaelle Rioualen

Regional Operations Director

LONDON NEW YORK PARIS

What does fearless mean to you?

Fearless means being able to move forward even if the goal or the path is unclear or even not existing. It means being fearless of changing direction if necessary.

This may play into our next question: what is the biggest lesson you have learned in your career?

Yes, being fearless has shown me that failures have often brought me great opportunities. I'll try to keep this in mind next time I feel like I made the wrong decision.

We all should remember that!… When did you realize that you wanted to be in this industry?

When I started my architecture school. It seemed to me (now I know it is true) hospitality is one of the areas that allows the most creativity and variety.
"In all things, size is a matter of perspective. Quality means so much more to me."
Interesting. Where do you find inspiration to tackle a big project?
I like to kick off things in a casual way, allowing more creativity and productivity, I believe. This form, also helps create better relationships, which is key in saving a lot of time and trouble.
Do you have any advice for those starting off their career?
It is important to travel to learn about the people, culture and differences. It builds tolerance, open-mindedness and flexibility. Travel also provides a lot of inspirations, references and creativity.
We can't wait to travel again. When we're able, where will you be going?
My favorite destinations change frequently. However, as of right now, my most cherished places are in Sri Lanka. Dine at Smoke & Bitter for great cocktails and very good food. Stay at Prince of Galle. It's a nice boutique hotel with a lot of antique decorations.
We've talked about work a lot. For our last question, tell us what you're known for in your friend group.
I'm very chatty – my friends make fun of me. My friends would also mention that I have weird taste, sometimes in fashion and decoration – they just don't know what they are talking about.
---
Petrie PR is a dynamic boutique Asia based PR agency providing specialist communications strategy for the luxury lifestyle, travel, property, design and spa sectors.
Regionally and internationally connected, our reach spans all the most influential media in China, Hong Kong, Singapore, Taiwan and Indonesia as well as emerging markets including Malaysia, Vietnam and Thailand.
Find out more about us.