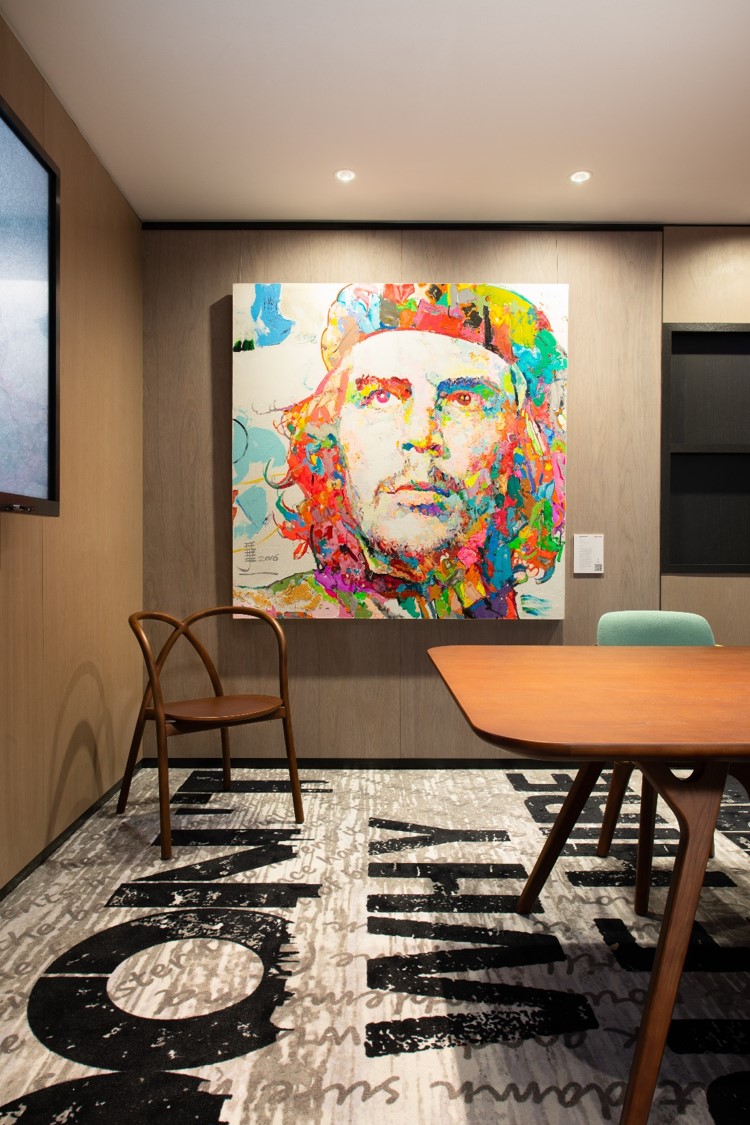 28 Apr

Collectively Wilson: Get to Know Gareth James

#COLLECTIVELYWILSON  Original article Here

Get to Know Gareth James
Design Director, Principal
Singapore
Let's start with what we're all daydreaming about: travel. What is your favorite restaurant, hotel or overall destination to visit?
My favourite hotel is Park Hyatt Milan, easy, an absolute classic. For destinations, there are so many! New Zealand in a motor home following the British Lions was fantastic – a beautiful, warm and scenic country. Thailand is a favourite getaway of ours; New York, Vienna, London (got to love London), or a simple cottage overlooking the sea with a log fire somewhere in the UK.
Speaking of your family, we heard you recently gave your wife a gift…what was that again?
I gifted my wife with a drum kit.
And how is that working out for you?
Well, not my greatest idea.
Let's dive into some deeper questions, too. What is your most proud moment in your career?
Instead of mentioning any certain projects, I will say still loving what I do every single day, and still evolving with the same energy I had at the age of 25.
Can you tell us about a moment in life that you regret?
At the age of 16, I gave up my passion of being a footballer. I played five matches a week for five years. I played for a Sunday team, for the school, for the district, for the county, for Arsenal, and I trained consistently. I got burnt out, and I walked away from the game for a number of years. I even stopped watching. Walking away from my young passion is what drives me daily in my working life, which has been my new passion of 30 years.
Wow. We never knew that. So what led you to design?
After I walked about from football, I had no idea what I wanted to do. I was pretty good at art and technical drawing during my school days. One day, I was looking through the window of 'the job centre'. I saw a position for 'designer assistant'; I applied and got the gig. It was for an interior design studio in Belsize Park, London. To be honest, I had no idea what interior design was, and I don't think I had ever stayed in a proper hotel. Anyway, I started by simply preparing sample boards for the designers, then they put me on the boards and taught me how to spin the drafting pencil to keep it sharp…and off I went.
Do you have any advice for young designers?
Learn how to draw. It is the best way to communicate an idea and hand-eye coordination is the best way to understand scale – a skill that is gradually dying. Do not copy, rather be inspired and adapt. Study your favourite architects and designers, do not simply look at a beautiful space. Try and think as them and get in their head to understand why they did what they did. This could be a certain detail, a layer of finishes or a wonderful composition. When you understand the reason it will stay with you forever. Oh! And be nice.
---
Petrie PR is a dynamic boutique Asia based PR agency providing specialist communications strategy for the luxury lifestyle, travel, property, design and spa sectors.
Regionally and internationally connected, our reach spans all the most influential media in China, Hong Kong, Singapore, Taiwan and Indonesia as well as emerging markets including Malaysia, Vietnam and Thailand.
Find out more about us.